Military Spouse Receives Full Scholarship to Pursue Her Degree Online
Like many moms, Jaymee McClain sometimes feels torn between what she wants to accomplish and the inherent obligations that come with being a parent of young children. Couple that with her role as a military spouse that faces periods on her own with her daughters, Emma, 1, and Maycee, 5, and the time and attention she can devote to work and to pursue an education narrows that much more. Beyond the time element, there are other logistics to consider - frequent relocations, childcare, support and perhaps most of all, finances.
On March 2, some of those hurdles became that much easier to overcome. McClain was recognized at Operation Homefront's Las Vegas Homefront Celebration for military spouses and was awarded a full- tuition scholarship from Southern New Hampshire University to pursue an online bachelor's degree and finally be able to realize her goals.
One hundred and seventy-five military spouses shared in her excitement at the Las Vegas Homefront Celebration, held at Red Rock Country Club.
This is SNHU's third year of partnering with Operation Homefront, sponsoring both Homefront Celebrations nationwide and awarding full-tuition scholarships to military spouses at each event. Attending a Homefront Celebration is more than just a well-deserved evening out. It also provides military spouses with a chance to speak to their education goals, tell of the challenges they've encountered in earning a degree, where they hope their aspirations will take them and how their family and the community as a whole will benefit from their degree.
One scholarship recipient is chosen prior to each event and recognized in the company of her or his peers. SNHU is privileged to have this opportunity to demonstrate its respect for and support of the service and sacrifices made by military families. Military spouses, in particular, are often challenged by partner deployments, family moves and the inability to consistently attend classes for degree programs in traditional college settings.
For McClain, this means she can now begin a new chapter in a family story that started long ago. She and her husband, U.S. Air Force Technical Sergeant Gavin McClain, exemplify the expression 'childhood sweethearts.' They met in second grade, in Pittsburg, Pa. The couple married a year after her husband joined the Air Force a decade ago and had relocated four times throughout 10 years.
While McClain's husband is encouraged to complete his education while serving, her ability to do so was waylaid as a result of those moves and financial constraints. It's remained a priority, however, and the couple had discussed ways that she might be able to achieve her goals the night before she received word that she would be the Homefront Celebration scholarship recipient.
"I was kind of in shock," said McClain. "I had been playing phone tag with Operation Homefront and thought that maybe they were calling me to tell me the event had filled up and I wouldn't be able to come." Imagine then the surprise of learning the real reason for the call - and McClain will be the first to admit it took more than a few minutes for the exciting news to sink in.
"In a million years, I never thought an opportunity like this would happen to someone I know, let alone myself," she said.
She has been determined to earn her degree, after completing some coursework prior. In spite of her best efforts, McClain was burned in some of her previous attempts to work toward a degree in traditional settings, schools that didn't necessarily understand the demands of military life and the flexibility this sometimes required. This time around, she wanted a military-friendly environment; a place that understood what she was experiencing and could support her needs.
"Everyone has a different reason for going back to school," she said. "I still want to do for myself; to be true to myself."
Part of that truth is her desire to do for others - to give back to the communities she is a part of and be able to make a difference in the lives of others. McClain recalls the effect a high school history teacher had on her life, and she wants to do the same for others - whether through a history degree or helping people in the community with a degree in psychology. Early on, McClain had an interest in nursing, but soon realized that her basic desire was to help others - not necessarily through nursing, which led to her interest in psychology or potentially teaching.
As the mother of daughters, it's especially important to McClain to earn her degree - to show them anything is possible. She's already making an impression. On the morning after the Homefront Celebration, her daughter Maycee noticed the beautiful bouquet of flowers her mother received the night before. "I told her about the flowers and scholarship, she was so excited," she said. The McClain family has a standing Friday night pizza date with another family - and as soon as their guests arrived, Maycee couldn't wait to share the news with her best friend.
"Maycee told him that her mommy was the best mommy in the world and always helped her with her homework and did everything for daddy," McClain said. "She told him that special people wanted to do something for her mommy. Maycee was so excited that mommy could now go to 'big person school' because these special people were going to help her mommy pay for it."
As McClain moves forward with her education, she knows one thing to be true: She may not be able to change the whole world, but it will change her whole world and that of her family, too.
Pamme Boutselis is a writer and content director in higher education. Follow her on Twitter @pammeb or connect on LinkedIn.
Explore more content like this article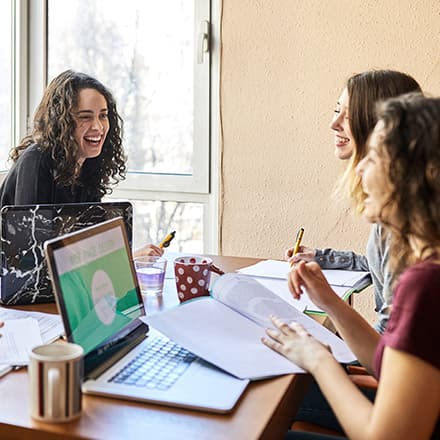 June 16, 2021
In balancing work, personal lives and academics, college stress is a reality for many students. Recognizing signs of burnout, knowing how to handle your responsibilities and making sure you're taking care of your mental health can make college stress more manageable.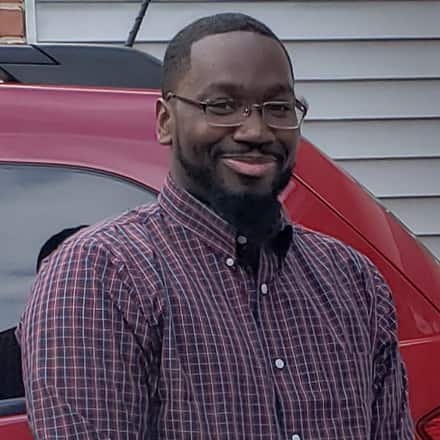 May 27, 2021
Steven Moore is approaching a decade as a human resources assistant, and while he loves his job, he is stuck in his pay grade. Now he's the 31st military spouse to receive a full-tuition scholarship to SNHU through Operation Homefront and is ready to take the next step toward career advancement.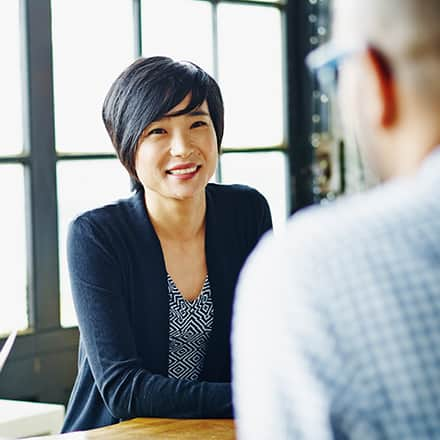 May 14, 2021
While receiving a nomination letter from an honor society like Delta Mu Delta is a thrilling recognition of dedication and skill, you might take a look at the membership fee and ask, "Is it worth it?"