Southern New Hampshire University Named Official Higher Education Partner of the Boston Breakers
WATERTOWN, Mass. (April 24, 2017) - The Boston Breakers announced today a partnership with Southern New Hampshire University (SNHU), a private, nonprofit university, to provide educational opportunities for players, staff, current SNHU students, and the greater Boston community. The partnership makes SNHU the official Higher Education Partner of the Boston Breakers, and is the University's first-ever partnership with a professional women's sports team.
The partnership will allow Breakers players to pursue advanced degrees while continuing their careers as professional soccer players, and SNHU students will have access to internship opportunities with the team. In addition, SNHU and the Breakers will host events for young women in the community to learn STEM (Science, Technology, Engineering, and Math) concepts through soccer.
"SNHU has a long tradition of breaking down the barriers to education and helping students of all ages achieve their goal of earning a college degree," said Libby May, Vice President for External Affairs and Communications, Southern New Hampshire University. "We are so proud to be working with the Boston Breakers, a team of strong and successful women, to give back to the greater Boston community and to show young girls, that they too, can achieve their dreams through education."
The Breakers will also host a soccer clinic for local youth on SNHU's main campus in Manchester this summer.
"I am delighted that SNHU has joined our family of partners," Boston Breakers president of business operations Mark Thomas said. "To have an organization such as SNHU support the Breakers and professional women's soccer is a clear indicator of the improvements we are making at club and NWSL level."
ABOUT THE BOSTON BREAKERS
The Boston Breakers are one of 10 teams in the National Women's Soccer League (NWSL) and the longest running club in women's professional soccer. The NWSL is supported by the Canadian Soccer Association, Federation of Mexican Football and the United States Soccer Federation. It is the top-flight women's professional soccer league in North America, featuring many of the top players from around the world. The Boston Breakers train and host home games at Jordan Field on the campus of Harvard University.
Explore more content like this article
May 12, 2021
It is with great pleasure that Southern New Hampshire University (SNHU) recognizes the following students' academic achievement in being named to the President and Dean's List for the winter 2021 semester.
April 13, 2021
Leading educators will expand access to software engineering program developed by Amazon Technical Academy, creating more pathways to employment at large tech companies for learners nationwide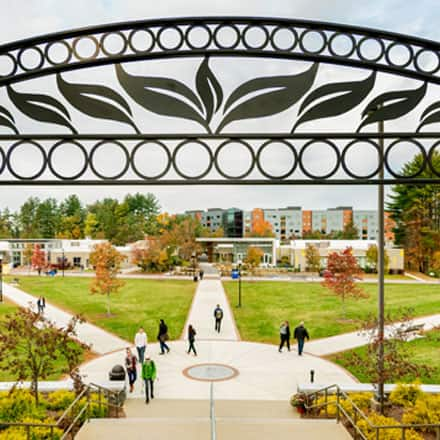 March 09, 2021
Leading educators team up to help learners upskill and prepare for the post-COVID workforce.