How to Be Successful in College
No matter what you're studying, earning a college degree can be challenging. Developing strategies to be successful in college is key to ensuring you get the most out of your learning and graduate with your degree.
There are lifelong benefits to completing college. On average, workers with a bachelor's degree make $1 million more than workers with a high school diploma over their lifetime, according to the Association of Public and Land-Grant Universities (APLU).
Bachelor's degree holders are also 72% more likely to have a retirement plan, 47% more likely to have health insurance benefits and 24% more likely to be employed than non-degree holders, according to APLU data.
So what does it take to succeed in college? Keep reading for the best college success tips from academic advisors at Southern New Hampshire University (SNHU).
Master Time Management
Identifying a time management system that works for you is one of the most important pieces of advice for college students, especially if you're balancing a career and family obligations, said Sherri Provencher.
"Generally, we take a look at their responsibilities they have outside of school and talk about what has to be a priority and what can be pushed off," Provencher said. "Once we have identified the 'non-negotiables,' we start using a calendar to schedule those events and see where there is space for school."
If you're struggling with time management, it may be time to dig a little deeper into your motivations, said Melissa Wisniewski.
"I think it's important to first explore why a student is struggling with time management," said Wisniewski. "Are they procrastinating? Do they dislike the course? Are they getting distracted when trying to complete schoolwork? ... Once that 'why' is determined, we can start to figure out what will help them combat these issues."
Break It Down
Completing a major school project, or studying for a final exam can feel daunting. But breaking a large project down into smaller tasks can make work more manageable and boost your productivity.
"The one piece of advice I consistently provide is to be engaged in some way on a daily basis," said Provencher. "Even if the student is unable to spend a large chunk of time on their work, reading a resource or writing a paragraph keeps the content fresh in the student's mind and leads to a much more productive use of the time that is available for school."
Reduce Distractions
Technology can be a powerful learning resource and organizational tool, but it can also hurt your college success if things like email, text messages and social media become a distraction.
One of the best tips for college students struggling with productivity is to put unnecessary technology away while working on college assignments, said Kristie Metzler. Close out of email and social media, and put your phone away, so you only have open the resources you truly need for the assignment.
"Just get yourself a quiet room, close the door and get your work done," Metzler said. "There are so many things going on in our everyday lives. When it comes to getting major assignments done, just close it all out. It can even be a stress reliever - you can shut off the world, so it's all about you and your success."
Be Open To Feedback
Receiving negative feedback on an assignment is hard, but the most successful college students find opportunities to learn and grow from these experiences, said Jacqui Capobianco.
"I think the most important skill is being open to feedback," she said. "If (students) are eager to learn and are open to feedback, they will surely improve and achieve success."
Ask for Help
One of the best tips for college students is to remember that they're not alone on their journey to earning a college degree. Seeking help from your instructors, advisors and peers is key to success, said academic advisor Heather Brydon.
"This is a place where a lot of students are missing out and is key to unlocking more learning than just the class," Brydon said. "You're going to get a lot more value added by interacting with your instructor - someone who has real-world experience in the subject. They are your gateway to learning more."
Forming relationships with your instructors before you need help can take your learning even further, said Provencher.
"Being open and honest with your professors and advisors gives you a real advantage because when those roadblocks are encountered, developing a relationship early on enables us to work with you through challenges," she said. "If we don't know there is a challenge, we cannot help, and that is our goal. We are all partners in this journey, and we want to help you reach your life goals – keep us informed on how we can do this."
Celebrate Your Wins
Don't wait until graduation day to celebrate. Enjoying your small victories along the way – like a good grade on a test or a great conversation with an instructor – can help you stay motivated in college and find more success.
"I always say to students that they've already done the hardest part," Metzler said. "You've reached out, you've applied to college and you've been accepted...You already took that scary, unknown leap of faith. Now it's just all about doing it and going through the degree program."
Focus on Work-Life Balance
Working on improving your work-life balance is essential advice for college students that can help you stay motivated throughout your degree program.
"It is important to be aware of your own personal needs and to pay attention to those needs," said Provencher. "When we neglect our basic needs, we begin to feel detached, frustrated and often lose the momentum that we have worked so hard to achieve. Once we get to this point, it is very challenging to bounce back, adding another speed bump to the journey of earning your degree."
Never Give Up
While time management and learning strategies can help you be successful in college, the biggest requirement for success is to not give up, said Provencher.
"It is only natural for challenges to be faced – it happens in every aspect in our lives," she said. "Strength and success come from working through those challenges and developing new skills. We are not saying the journey will be easy, but it will absolutely be worth it."
Danielle Gagnon is a freelance writer focused on higher education. Connect with her on LinkedIn.
Explore more content like this article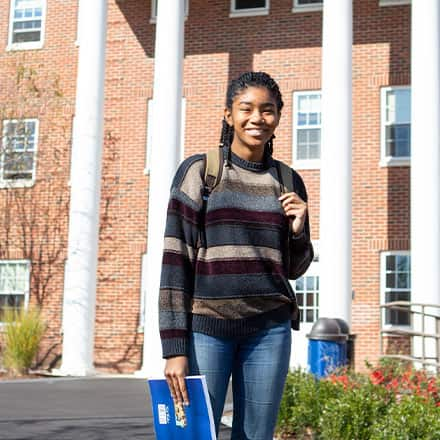 February 22, 2021
Universities often refer to their accreditation. So, what are the different types of accreditation and how do they differ? Here's what you need to know about accreditation and what "institutionally accredited" means.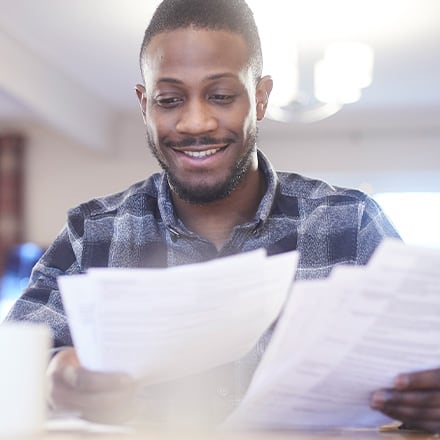 February 18, 2021
Financial aid is money that can help students pay for college. But the financial aid process is known for being confusing. Here's what to know and consider about college grants, loans and your financial award.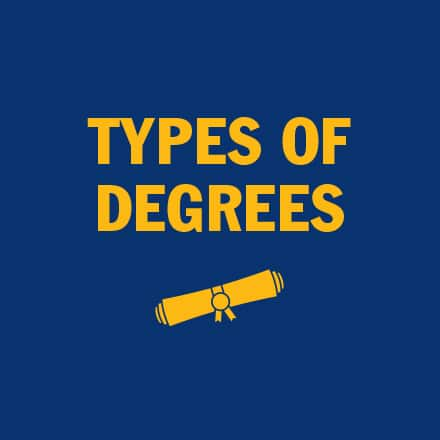 February 16, 2021
With so many college degree levels available, it can be hard to know which degree is right for you and your career goals. Explore college degrees in order from lowest to highest to see how your educational path could progress.