SNHU Movement Shows the Benefits of Community Service
There was plenty of work to do this April at Operation Gratitude in Chatsworth, Calif. Staff needed volunteers to screen letters intended for U.S. soldiers overseas. They needed others to assemble some of the 200,000 care packages they'll ship abroad this year. Mainly they needed help with the teddy bears.
That's how Jemiscoe Chambers-Black found herself building the stuffed animals along with other volunteers one day in April. Her efforts contributed to the nearly 4,500 hours volunteered by 785 people on 89 projects as part of Southern New Hampshire University's second annual Global Days of Service project.
"We have just been blown away by the response to this movement," said Sara Telfer, SNHU associate director of alumni engagement and one of the Global Days of Service organizers. "Service has always been a big part of the SNHU experience, and rallying efforts under the banner of Global Days of Service has opened up opportunities to members of the SNHU community across the globe."
With an organizing committee led by the Office of Alumni Engagement, the Center for Community Engaged Learning, and the Office of Online Engagement, Global Days of Service invited SNHU students, alumni, faculty and employees to host or participate in a service project as a way to give back to their communities. People who already volunteer in their communities could dedicate their efforts during April to the project and to share their story online.
The committee originally set a goal to support 85 projects in honor of SNHU's 85th year, and the organizers were proud to see nearly 90 projects reported from across the globe, from Newport News, Va., to Waimanalo Beach Park in Waimanalo, Hawaii, to Kigali, Rwanda.
Many of those who arranged individual projects were SNHU alumni and student volunteers, who put in hours organizing volunteer efforts well beyond the time of the project itself.
Chambers-Black, who recently finished her BA in Creative Writing and English with a concentration in Fiction, said she worked alongside other SNHU alumni, staff members, and retired soldiers volunteering their time. "This was such a great experience. The things that they do for our soldiers and their families are amazing," she said. "I loved meeting other SNHU students that live in Los Angeles. We were getting face-to-face interaction with one another, and this is just one of the many programs that SNHU does to make their online distance learners feel less distant and more connected."
Ariana Refsdal '15, who moved to southern California after completing her BA in Psychology on SNHU's main campus in New Hampshire, said the Operation Gratitude event was a good mix of connecting with SNHU volunteers and giving back to her local community. "The other SNHU volunteers and I were able to chat and network while also doing something that directly impacts the children in our community," she said.
Jennifer Kidwell '91 '16G, SNHU assistant director of online engagement, said the service projects are a unique way for online students to give back to their communities and connect with fellow students and alumni, a reflection of SNHU's recognition of the importance of being engaged in the community. "It's part of who we are. We want to do service and give back to the community," she said.
The SNHUconnect team logged hundreds of miles traveling to service projects in three states during the month. In Orlando, they worked at the Second Harvest Food Bank. In Dallas, they put in time at the North Texas Food Bank and in New York City, they participated in the Parkinson's Unity Walk in Central Park. At the Orlando project, they were joined by two alumni, a College for America employee, two online students and two SNHU employees from N.H., Kidwell said.
"We covered a lot of bases with just those seven people. That's the beautiful part of this, ... that it's an initiative for everyone to do together," she said. "What an amazing way to get our students together to meet and have them meet faculty and staff and alumni all at once."
Volunteers' efforts made significant impacts in their communities. At Weingart East Los Angeles YMCA's Healthy Kids Day, a team of volunteers pitched in by helping run games and exercises, face painting, reading and inflatables. "The support SNHU's volunteers provided, along with the great enthusiasm they generated helped us bring joy to over 400 families in the East L.A. community," Mario Valenzuela, the YMCA's associate executive director, said. "The SNHU team selflessly contributed their time, energy and talent to help us fulfill our mission to improve the health and wellbeing of our youth. We are thankful, and we are hopeful that the SNHU group can join us every year."
There were also two volunteer-anywhere opportunities. The City Nature Challenge 2017 invited residents and visitors to 16 U.S. cities to document the natural areas in their urban environment and document the species of plants and animals they found. The findings will be vetted and shared with scientists working to protect the cities' natural environments. The Nationwide Book Drive encouraged participants to facilitate the donation of books to their local libraries or schools.
SNHU faculty often include service learning experiences as part of their courses, and many participated in projects throughout April, including a beach cleanup effort in Rye, N.H., that Telfer said drew around 60 volunteers.
"I loved the beach project in particular," said Telfer, "because it really brought people together. There were international students who carpooled from campus; alumni who live in the area; staff members who brought their little kids. We helped to clean 140 pounds of debris off a popular stretch of beach, and contributed to a long-term study on marine pollution."
And Telfer said that's what Global Days of Service is all about: "Connecting members of the SNHU community with each other, while making the world a better place, one project at a time."
Audrey Bourque is the director of advancement communications at Southern New Hampshire University. Connect with her on LinkedIn.
Explore more content like this article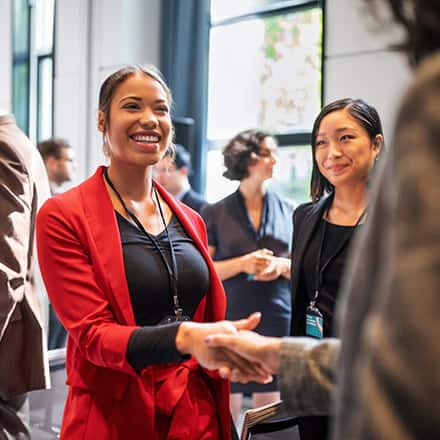 June 04, 2021
The day you receive your diploma from your university is a proud one, marking the culmination of your degree. But, your relationship with the university doesn't have to end there. Alumni are an integral part of a university community and are true advocates for student success.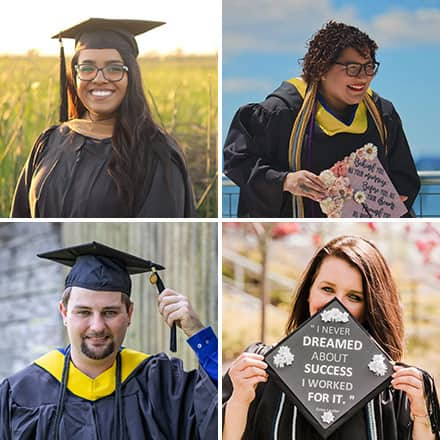 May 10, 2021
Determination has always been a key characteristic of SNHU graduates but never more so than within the 43,000 students who persisted throughout the pandemic in completing their degree programs.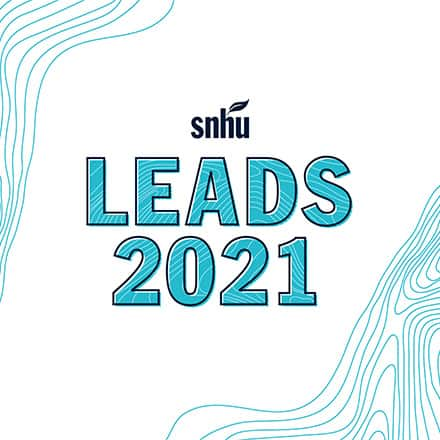 April 22, 2021
SNHU students, staff and alumni worldwide dropped by the 7th annual LEADS Conference earlier this month for personal and professional development that focused on academic achievement, leadership and career advancement.