SNHU Team Participates in 8th Annual Run to Home Base for Veterans
About 75 employees from throughout Southern New Hampshire University joined thousands of runners Saturday, July 15, for the 8th Annual Run to Home Base at Fenway Park in Boston.
The 9K and 5K run is the biggest fundraiser of the year for Home Base, an organization formed by the Red Sox Foundation and Massachusetts General Hospital following the Red Sox visit to Walter Reed Army Medical Center after their 2007 World Series win. Since then, Home Base has helped more than 11,000 veterans suffering from traumatic brain injuries, post-traumatic stress disorder and more, and their families.
This year's race was dedicated to veterans of the Vietnam War to mark the 50th anniversary of that conflict. Before the race, Home Base Executive Director Jack Hammond, a retired brigadier general, announced Home Base is expanding its programs to help Vietnam veterans and told them from the stage flanking home plate, "Welcome home."
Cansin Hardyegritag, a military academic advisor at SNHU, served in the U.S. Marine Corps. for five years. He said events like Run to Home Base help raise awareness, along with money for veteran programs, so more people know that so many returning servicemembers need help.
"Events like this just really bring that to light because not a lot of people know the treatment vets are getting when they get out," he said. "It's all really important to show that we need to take care of our vets because this is what a lot of them are going through every day, and they're not getting the help they need."
One soldier who was helped by Home Base spoke before Saturday's race began. U.S. Army Capt. Brian Bergson served in Operation Desert Storm in the 1990s and re-enlisted following the Sept. 11 attacks. He said he was deeply affected by his tour in Afghanistan. "In war, you see and do things that can leave an imprint on your soul," he said.
Bergson said the nightmares and other symptoms of PTSD led to heavy drinking and, eventually, he said the pain was too much. He wanted to give up and contemplated suicide. He found information about Home Base in December 2016, he said, and after a phone call, took a chance and moved to Boston to participate in intensive programs. It worked.
"Slowly, Home Base got me to feel again," he said. "Home Base is my second family. They put me back together, and they loved me. PTSD robs you of hope. But Home Base gives it back."
It was stories like those that moved SNHU admission counselor Matthew Acker. Acker said he joined the SNHU team as a way to get back in shape and was surprised how much of an impact the speakers at the opening ceremony had on him. "Before I thought about all of those things it didn't really occur to me. That wasn't my main motivation," he said. "But hearing those people speak today, especially the veteran, about his experience, I found myself getting a little emotional."
Acker said his father serviced in Vietnam as a helicopter pilot. He found himself thinking about his dad during the race. "At the start of the race I felt the nerves, and I thought about my dad and everything he did to provide what he did for me and my family. It was a great motivation," he said. "I just kept him in my mind the whole time, and I think it helped."
Amelia Manning, executive vice president of SNHU Online, said Home Base is an easy organization to support given university's long connection to the military.
"I love it," she said following Saturday's race. "Every time I reach the start and actually come into Fenway Park and sit and listen to why we're here; you can't help but be touched by that."
Manning said she's proud of the fact that the response from SNHU employees has grown each year the university has helped sponsor the race. "The Home Base program does incredibly important work," she said. "It's work that touches not only veterans, but it also impacts families, impacts Southern New Hampshire University, our students, as well as the folks who work for us. It's just incredibly important work."
Bryan Casey, a five-year Marine veteran, said events like Saturday's race are perfectly in line with the work he's doing at SNHU. "It's one of the reasons I'm a military academic advisor - I like to support veterans and show them we're always thinking of them and no matter what they've been through, there's always people here to support them," he said. "It's good to see everyone here that's supporting the military."
Since the inaugural Run to Home Base in 2009, the event has raised more than $15 million for Home Base programs, according to the nonprofit's website. Home Base offers an intensive inpatient clinic program, as well as out-patient and peer-to-peer support groups and services for family members of returned servicemembers.
SNHU was one of three "Grand Slam" sponsors of the event, according to Josh Stone, a military academic advisor at SNHU and unofficial captain of this year's team. SNHU runners raised about $400 in addition to the university's contribution to the cause. "I would just want to thank everyone for taking time out of their Saturday to support a great cause," Stone said.
Joe Cote is a staff writer at Southern New Hampshire University. Follow him on Twitter @JoeCo2323.
Explore more content like this article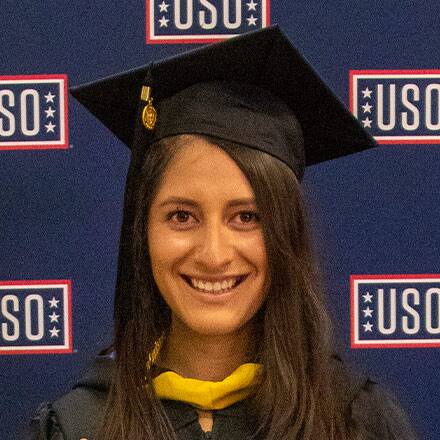 July 27, 2021
In Fort Shafter, Hawaii, Staff Sergeant Diana Tafoya Sanchez took her final steps toward her undergraduate degree. Working toward a bachelor's in business administration at SNHU while serving in the U.S. Army she celebrated her hard-earned success with a special diploma delivery.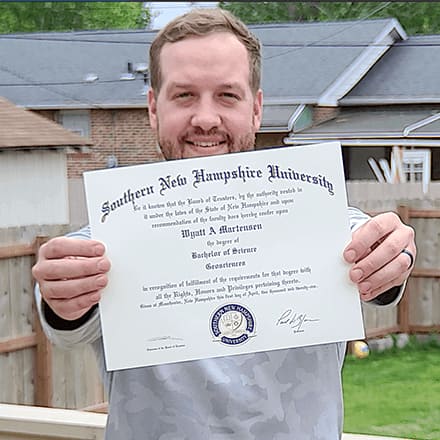 July 15, 2021
When your chief warrant officer asks you to do something with him, you're most likely going to do it. That's how Wyatt Martensen '21 tells the story of how he ended up returning to school to earn his bachelor's degree online.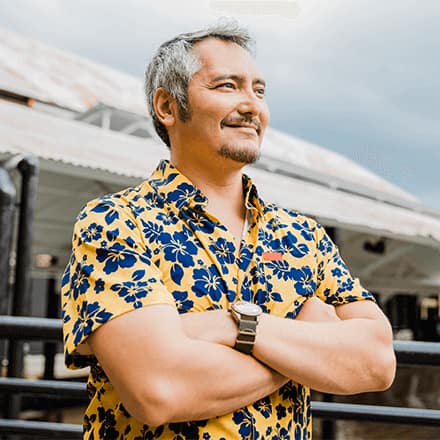 July 12, 2021
Armed with prior college credits but no degree, Derald Wise '14 '18G wanted to make meaningful connections as he finished his education. Like many military-affiliated students, he also knew he needed an online degree program that was flexible.