Military Spouse, Mom of Four Awarded Full-Tuition SNHU Scholarship
Kerri Walker has wanted to go back to school for a long time, but she never dreamed it would soon become a reality when she completed the application for a full-tuition scholarship for an online degree program with Southern New Hampshire University (SNHU). "I filled it out and realized I had put my name in the hat," she said, but the last thing she really expected was to be chosen. She still can't believe it.

The opportunity became available as part of SNHU's ongoing commitment to supporting military spouses through its sponsorship of Operation Homefront's Homefront Celebration events throughout the country. The events, which provide a much-needed night out for military spouses, also feature a full-tuition scholarship award at each celebration. Walker's award on Oct. 20 marks the 18th scholarship presented to date to military spouses, so each may fulfill their education goals, regardless of where military life takes them.

In her application, Walker spoke of her desire to pursue a bachelor's degree in healthcare administration and her past experience in the healthcare insurance field. It was a place she felt she made a difference and she enjoyed helping others better understand their benefits and help solve issues for customers. In order to grow in her career, Walker needed a degree; something that she thought would be out of reach for some time to come.

Walker's husband, Kelly, a sergeant in the U.S. Army, is currently enrolled in school earning his associate degree in business administration. For now, the focus was his completion, particularly since it affected his growth in the military - and finances are tight for the family at present, Walker said, "living off one income."

With four sons, ages 10, 8, 4 and 1, Walker has her hands full, especially when her husband is away on training and other missions - and when deployed, as he was for over six months when she was pregnant with their youngest son. He initially deployed to Kuwait, and then was sent to Afghanistan. Their son would be three months old when he met his father.

Sgt. Walker has been in the Army just four years, and with two moves - from California to Fort Drum and then to Missouri about a year ago - and a deployment, the family has experienced many changes. When Walker reflects on the adjustments her sons have made, she said, "I'm really proud of them."

And her sons are especially proud of their mom, too, particularly the older two. Upon hearing the news of her scholarship award, their initial concern was that she'd be going away to school somewhere without them. They were thrilled to learn this was something she could do online, from their home, no matter where they lived. The life they knew would continue as it had, yet their mom could earn her degree.

When Walker received the phone call with the news of her scholarship award, she said, "I was stunned...speechless. I have wanted to go back to school forever." While she had begun college directly after high school, life interceded and she had to leave school to work full time. The desire to finish what she started was always there, but time and work experience changed her aspiration from earning a degree in education to one focused on healthcare administration. She hopes to work in the front office for a physician practice or return to healthcare insurance. Walker feels either role would allow her to bring compassion to others, something she feels is much needed. "People need to have a desire to put themselves in your shoes," she said. She's excited to get started and relieved to know that regardless of what's next for her family, her degree program will easily travel along with them. She was especially appreciative to learn of the support military-affiliated academic advisors will be able to provide her along the way.

"The programs at SNHU are not only student-centric, they also appeal to those for whom college may not have been an option in the past and to those who may have had to put off getting a degree because of other obligations in life," said Dr. Randy Plunkett, assistant vice president of military initiatives at SNHU and a U.S. Air Force veteran. "Kerri is a great example of how military spouses have willingly chose to support their husband, wife or partner. Her education and career goals were put on hold, but now she is able to pursue a degree in healthcare administration. SNHU is proud to have presented her with a scholarship to achieve that goal!"

Walker was awarded the scholarship at the St. Robert, Missouri, Homefront Celebration event on Oct. 20. Nearly 50 military spouses enjoyed a full-course sit-down meal, a multitude of raffle prizes, dancing and more. Guest speaker Tiffany Daugherty, program director for military and veteran affairs at First Data, shared her experience as an Army veteran and military spouse - and growing up on Navy bases throughout her childhood, attending 11 schools before graduating from high school.

SNHU recently entered into its fourth year of partnership with Operation Homefront, a national nonprofit with the mission of building strong, stable and secure families.
Pamme Boutselis is a writer and content director in higher education. Follow her on Twitter @pammeb or connect on LinkedIn.
Explore more content like this article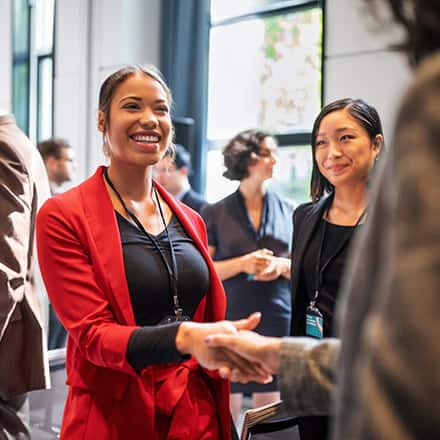 June 04, 2021
The day you receive your diploma from your university is a proud one, marking the culmination of your degree. But, your relationship with the university doesn't have to end there. Alumni are an integral part of a university community and are true advocates for student success.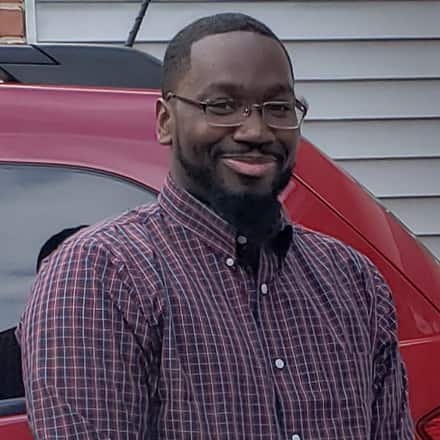 May 27, 2021
Steven Moore is approaching a decade as a human resources assistant, and while he loves his job, he is stuck in his pay grade. Now he's the 31st military spouse to receive a full-tuition scholarship to SNHU through Operation Homefront and is ready to take the next step toward career advancement.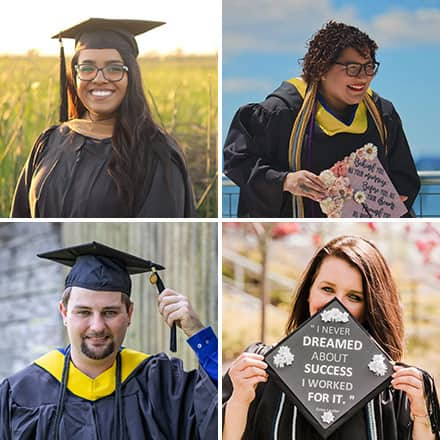 May 10, 2021
Determination has always been a key characteristic of SNHU graduates but never more so than within the 43,000 students who persisted throughout the pandemic in completing their degree programs.