What is Gerontology: The Study of Aging
Unlike geriatrics, which concentrates on the medical aspects of aging bodies and how they change and adjust to change in elder years, the field of gerontology has a multidisciplinary focus. Gerontology is the study of the physical aspects of aging, as well as the mental, social and societal implications of aging.

According to 2015 Pew Research projections, by 2050 about one-in-five Americans will be over age 65, and about 5% will be ages 85 and older. Global populations are likewise expected to age dramatically, though this "gray wave" in America is advancing more slowly than in Japan, Germany and Italy, where one-in-five people are already 65 or older, according to the 2015 report.

At Southern New Hampshire University (SNHU), students pursuing a Human Services Gerontology Degree study the most pressing issues facing our aging population using a proactive focus on wellness over disability and disease, emphasizing quality of life, and examining healthcare reform and other public policy issues.

Carolyn Paul, Ph.D, sociology lead faculty at SNHU, said there are three major issues to consider when studying the multi-faceted aging process:
javascript:void(0);
How things change with age
The differences within generations
How people, even within the same generation, experience things
"Age used to be the major point of definition," she said, "but now there are generational and historical differences related to what has impacted people. My parents, for example, grew up in the Depression, so their thinking, behavior and expectations are shaped by that."
Countering Misconceptions About Working With an Aging Population
Many people have a fear that working with older people will be discouraging, Paul said, acknowledging a stereotype about seeing people at the end of life who are facing death and dying issues. "But many people find working with elders to be a positive experience," she said. "Older people have learned many lessons about life and pass them on. Caregivers' support groups and working or volunteering with hospice are often very inspiring. Many people are living longer, healthier lives now."
Career Opportunities for Gerontology Specialists
Depending upon their career interests, Paul said, students who want to work with an older population may consider options beyond traditional positions in healthcare and human services. Emerging fields such as segmented marketing and advertising specifically aimed at the oldest old and middle old populations may appeal to business students, for example. Existing shortages in the healthcare sector and occupational therapy point to opportunities to work at rehabilitation centers or as a service provider focused on independent living.

"In my Los Angeles County community, where a lot of people are retiring, several attorneys have tailored their services to local demographics and specialize in elder law and setting up complex trusts, wills and estates," Paul said. "Technology is driving many efforts to keep people independent as they age, evidenced by a rise in electronic healthcare and travel apps as well as in the hospice industry."

Since national statistics indicate that many caregivers of elderly relatives are middle aged, many families are planning ahead and exploring options for how to help their loved ones stay in their homes with necessary supports. This has given rise to a growing field focused on gerontology case management, adaptive living and public education about the needs of elders and their loved ones. According to the U.S. Census, the growth rate of the older population is projected to double from 40.2 million in 2010 to nearly 89 million by 2050: The demand for professionals in such diverse fields as healthcare, urban planning and public policy legislation, adaptive living solutions, information technology and software development, fitness and wellness and in nonprofit community outreach and hospital-based organizations present many career opportunities for the coming decades.

"People may retire at age 50, yet live until 100 years old, so we explore a broad range of topics in our courses on gerontology," Paul said. "Technology is a powerful tool, not only to engage with local resources and caregivers but also to gather information in the media and throughout the Internet. For example, my elderly next-door neighbors, who are pretty independent, use their computers to place orders at the local pharmacy, order groceries from Amazon and more."

The individual differences among older people, even those who are in the same age group, illustrate the vitality of the field of gerontology. Career opportunities will be driven by the needs, abilities and interests of our elders as well as those of their loved ones and caregivers.

Pete Davies is a marketing and communications director in higher education. Follow him on Twitter @daviespete or connect on LinkedIn.
Explore more content like this article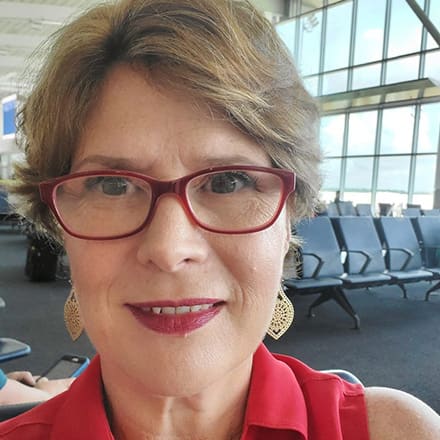 Nursing Faculty Dr. Barbara Brophy: Faculty Q&A
April 03, 2020
Dr. Barbara Brophy has spent close to three decades as a nurse and now teaches future generations of nurses in Southern New Hampshire University graduate nursing programs. Recently she shared her thoughts on teaching, the importance of education and more.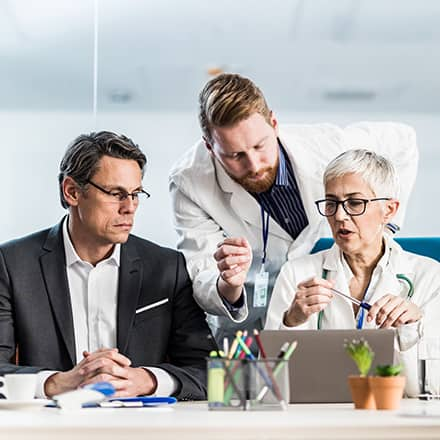 What is an MPH Degree and What Can You Do With It?
March 30, 2020
A Master of Public Health (MPH) opens the door to myriad career paths that offer you the opportunity to have a significant impact on individuals and on entire communities – even on a global level, and on future generations.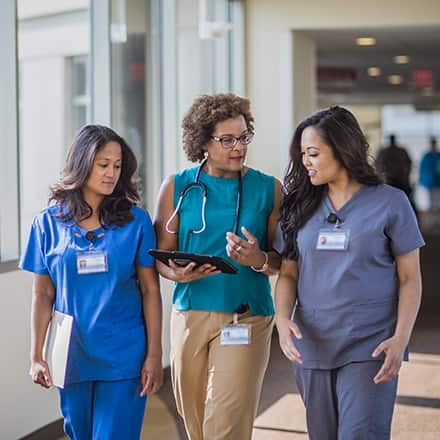 What are the Different Levels of Nursing Degrees?
February 26, 2020
While nursing has always been a respected career, many people don't know that there are actually several different levels of nursing degrees and many different specialties available.