Earn a Human Services Degree
$330/credit (120 credits)
Transfer up to 90 credits
Receive credit for prior learning
Experiential-learning opportunities
Make a difference in your community
No application fee or SAT/ACT scores required
Online Human Services Degree Program Overview
Help individuals and communities in need by mastering the art of advocacy and the fundamentals of effectively helping populations in need with an online Bachelor of Arts (BA) in Human Services degree from Southern New Hampshire University. Earning your online human services degree gives you more than an understanding of how compassion meets policy and process. It offers the personal rewards that come from helping to improve the lives of individuals, families or entire populations.
Your online human services degree courses are taught by practicing human service professionals who bring years of experience to their teaching. You'll develop the research and communication skills needed to identify and assess community resources for your clients, conduct community assessments and interview and assist clients who need services. Upon graduating, you'll have knowledge and skills that can help position you for success in the field of human services.
What You'll Learn
Social, political and historical trends
Cultural awareness and communication strategies
Legal and ethical standards
Human services policies and the importance of advocacy for the traditionally underserved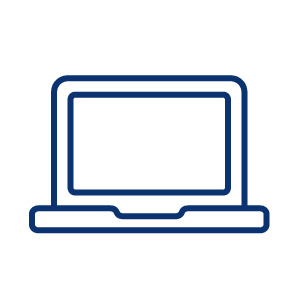 How You'll Learn
At SNHU, you'll get support from day 1 to graduation and beyond. And with no set class times, 24/7 access to the online classroom, and helpful learning resources along the way, you'll have everything you need to reach your goals.
Earn a Human Services Degree Online at SNHU
Southern New Hampshire University's online BA in Human Services is designed to provide students with the knowledge and skills necessary to help individuals, families, and groups in need.
Concentration Options
Human Services (BA) - Child and Family Services
Learn to advocate for change on behalf of children and families in the online Bachelor of Arts (BA) in Human Services program with a concentration in Child and Family Services. You'll explore how social issues affect the well-being of families and their communities and the federal and state policies that impact the delivery of services.
Your online bachelor's in human services can prepare you to provide case management services, such as assessment, relationship building, collaborative development and evaluation of treatment plans, and the referral of clients to necessary community service providers.
The child and family services concentration within the BA degree in human services is designed for those with a particular interest in child welfare, schools, juvenile corrections, family court, family support agencies, domestic violence agencies and other child and family organizations. Ideal candidates will work well with at-risk clients, are comfortable working with a multi-disciplinary team, have good written and oral communication skills, are culturally sensitive and can respect a rigid code of ethics.
Child development is a key focus, as is the impact of stress and trauma, public policy and the court system on service provision. Proficiency in these areas will help you develop intervention strategies. At the end of the day, your ability to ethically and effectively link families with much-needed community resources will improve the well being of families and entire communities.
"Initially, my choice for the human services program was because of my interest to pursue a degree in a nonprofit organization," said Chase A. Thomas '19. "But now, the degree has benefited my understanding of trauma, case management, performance management, law, nonprofit administration, education and so forth – which is relevant to my current career and specific job."
Career outlook:
According to the U.S. Bureau of Labor Statistics, the demand for social and community service managers is projected to increase by 12% through 2031, much faster than the average for all occupations.1 Whether you're interested in working in prevention, intervention or advocacy, there are plenty of roles in the field of child and family services, including:
Case manager
Child-focused advocate
Child protective service worker
Community health worker
Family reunification worker
Family services specialist
Group home coordinator
Home visitor
Juvenile court liaison
Visitation supervisor
The bachelor's in human services requires the completion of a capstone experience. The capstone will challenge you to demonstrate how your new skills can be applied in a real-world setting.
Courses may include:
Child Growth and Cognitive Development
Family and Community Systems
Role and Impact of Trauma on Children and Families
Ethics and Laws in Child Welfare
Human Services (BA) - Gerontology
If you're ready for a career with both purpose and promise, you might consider specializing in gerontology. By earning your Bachelor of Arts (BA) in Human Services with a concentration in Gerontology, you'll gain the knowledge needed to embrace a career in human services and meet an increased need for professionals to serve the baby boomer generation and beyond.
As the population grows, so does the number of people who need aging services. Baby boomers will continue to place added demands on aging services and programs, increasing the demand for workers seeking gerontology careers. And with medical advancements, we'll see this trend continue. The U.S. Census Bureau reports that by 2034, the number of people age 65 and older will be greater than the number of children under 18.2
Our gerontology concentration has been designed to meet the challenge of caring for the nation's aging population over the upcoming decades. Throughout the program, you'll have opportunities to develop strategies to enhance programs for the elderly and learn to improve care to make positive change. Graduates of the program are ready to enter human services professions and advocate for a growing group that continually needs services and assistance.
With a specialized gerontology degree, you'll develop new perspectives that can allow you to improve the quality of life for an increasingly important segment of our population. You'll take courses that offer a firsthand look into:
Wellness and disease
Issues and policies affecting the elderly
Long-term care
Biological, psychosocial and cognitive aspects of aging
Best of all, you'll learn from instructors with real-world human services experience.
Career outlook:

If you're looking to position yourself for a career with great job security, specializing your degree with the gerontology concentration is a smart choice. The U.S. Bureau of Labor Statistics projects the need for social and community service managers will increase by 12% through 2031, much faster than the average for all occupations.1

Through courses in the gerontology concentration, you can prepare for a number of service positions in organizations that assist and advocate for improved strategies for an ever-growing elderly population. Upon graduating, you might look for employment in places like:
Assisted living facilities and nursing homes
Community-based organizations
Healthcare and public health programs
Home healthcare systems
Senior centers
Courses may include:
Perspectives in Aging
Aging and Wellness
The Epidemiology of Aging
Aging, Politics, and Policy
Human Services (BA) - Substance Abuse
Be a support for someone overcoming addiction with a Bachelor of Arts (BA) in Human Services with a Substance Abuse Concentration. With substance use disorder a top-of-mind topic in the United States, treatment services – and workers – are in high demand. This specialized online substance abuse counseling degree concentration serves as an important educational first step toward becoming a drug and alcohol counselor.
Note: The licensure process and educational requirements for drug and alcohol counselors vary from state to state. This program does not directly lead to licensure.
Career outlook:
According to the U.S. Bureau of Labor Statistics, jobs for substance abuse, behavioral disorder, and mental health counselors are projected to grow 22% from 2021 to 2031, much faster than the national average for all occupations.1
Courses may include:
Foundations of Addictions
Substance Use: From Screening to Consultation
Substance Use: From Prevention to Treatment
Substance Use: Counseling Theory and Practice
Career Outlook
With an aging population and the increased demand for substance abuse treatment and mental health and health-related services, graduates of the BA in Human Services program can expect to see great opportunities in their field.
This program will help position you for roles like:
Caseworker
Typically, a caseworker is employed at a social services office to oversee the wellbeing of at-risk, disadvantaged individuals or families. Caseworkers are often tasked with making home visits, assessing case reports, monitoring child visits, and providing support and guidance to their clients.
Community Outreach Worker
Community outreach workers act as a liaison between community members and community-based organizations that focus on issues like health or education. People who act as community outreach workers are often responsible for facilitating lifestyle programs, fundraising and providing citizens with resources.
Group Home Worker
Group home workers offer assistance, companionship and care to those living in group home facilities. Their responsibilities may include things like monitoring residents' activities, coordinating services for residents and teaching residents life skills.
Mental Health Aide
Those who work as mental health aids help clients with mental illnesses or addictions. They provide information on services, like support groups and 12-step programs, to help clients cope with their illness. Typically, mental health aids are licensed clinical social workers.
Probation Officer
Probation officers supervise people who have been placed on probation instead of sent to prison. They work to ensure the probationer is not a danger to the community and help in their rehabilitation through frequent visits. In addition, they write reports that detail each probationer's treatment plan and their progress since being put on probation.
Residential Counselor
Residential counselors are responsible for supporting, guiding and caring for residents. These people often live in shelters, rehabilitation centers or assisted living facilities, and residential counselors oversee their day-to-day activities, while enforcing rules, writing behavioral reports and encouraging socialization.
Most human service organizations are government agencies or nonprofits. While some exist to serve many populations living in an area, there are also many human service organizations that specialize in helping at-risk populations overcome specific issues.
Human services professionals work in community, residential care or institutional settings. You may find yourself providing direct services such as leading a group, organizing an activity, or counseling or advocating for those struggling with mental illness, substance abuse, domestic violence and health conditions. You may handle administrative support tasks, too.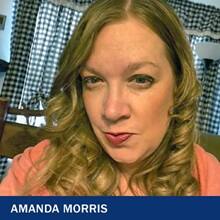 With a degree in human services, you may even find yourself in a role of advocacy in your own home and community. Amanda Morris '21 enrolled at SNHU because she wanted to help children and families like her own.
"As a parent, I know the amount of advocacy that is required to ensure that your child is receiving the services and support that they need to be successful in life," said Morris. "This program has provided me the tools I needed to make changes within my own community for my children. I have been able to more successfully advocate for my children's rights to a free and appropriate education, as well as advocate for our local brain injury organization through meeting with local legislatures."
Earning an online human services degree is also excellent preparation for a graduate degree in human services or a master's in psychology, counseling, social work, sociology, public health, public administration and related degrees.
Job Growth and Salary
Prospects for occupations in the human services field appear promising in the coming years, per the U.S. Bureau of Labor Statistics.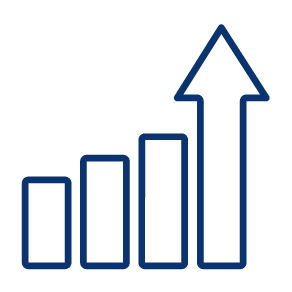 Job Growth
According to the U.S. Bureau of Labor Statistics, the need for social and community service managers is projected to grow 12% through 2031 — much faster than the average for all occupations.1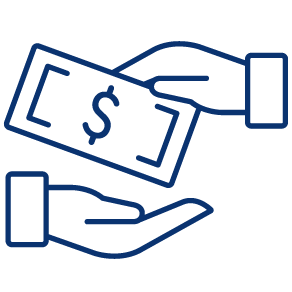 Salary
The median annual salary for social and community service managers in 2021 was reportedly $74,000.1
Start Your Journey Toward an Online Human Services Degree
Why SNHU for Your Human Services Degree
Flexible
With no set class meeting times, you can learn on your schedule and access online course materials 24/7.
Affordable
As part of our mission to make higher education more accessible, we're committed to keeping our tuition rates low. In fact, we offer some of the lowest online tuition rates in the nation.
Prior coursework could also help you save time and money. SNHU's transfer policy allows you to transfer up to 90 credits toward your bachelor's degree and 45 credits for an associate degree from your previous institutions—that means you could save up to 75% off the cost of tuition. You could also save time and money by getting college credit for previous work experience, or by taking advantage of military discounts and employer tuition assistance if available to you.
Respected
Founded in 1932, Southern New Hampshire University is a private, nonprofit institution with over 160,000 graduates across the country. SNHU is accredited by the New England Commission of Higher Education (NECHE), a regional accreditor, which advocates for institutional improvement and public assurance of quality.
Recently, SNHU has been nationally recognized for leading the way toward more innovative, affordable and achievable education:
U.S. News & World Report named SNHU the 2021 Most Innovative University in the North and one of the nation's "Best Regional Universities"
Awarded the 21st Century Distance Learning Award for Excellence in Online Technology by The United States Distance Learning Association (USDLA)
A $1 million grant from Google.org to explore soft skills assessments for high-need youth
Network
At Southern New Hampshire University, you'll have access to a powerful network of more than 300,000 students, alumni and staff that can help support you long after graduation. Our instructors offer relevant, real-world expertise to help you understand and navigate the field. Plus, with our growing, nationwide alumni network, you'll have the potential to tap into a number of internship and career opportunities.
93.6% of online students would recommend SNHU (according to a 2022 survey with 17,000+ respondents). Discover why SNHU may be right for you.
Expanding access to quality higher education means removing the barriers that may stand between you and your degree. That's why you can apply at any time and get a decision within days of submitting all required materials:
Completed free undergraduate application
Prior transcripts, which we can retrieve at no cost to you
Test scores are not required as part of your application
Acceptance decisions are made on a rolling basis throughout the year for our 6 (8-week) undergraduate terms.
If you're ready to apply, follow these simple steps to get the process going:
If you have questions or need help filling out your application, call 1.888.387.0861 or email enroll@snhu.edu.
Courses To Prepare You for Your Career
Laura Gaughan '21

"Recently earning my bachelor's in human services came at a great time and definitely gave me the advantage over other applicants. I have learned so much in college that I can apply to my new job – not only the human services content but on-the-job skills such as time management."
Courses & Curriculum
Through authentic learning experiences, you'll practice and apply what you learn so you have the confidence and proficiencies to become a human services professional. Coursework covers assessment, evaluating client outcomes, advocating for policy change, developing a care plan and finding a career in human services.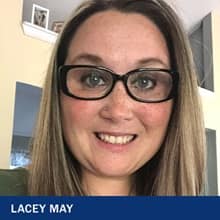 Taught by industry experts, you'll be learning from instructors with real-world experience. "I loved that the majority of my professors held doctoral degrees and had worked in the field," said Lacey May '20. "Bringing not only textbook knowledge but also real-life (information)."
The bachelor's in human services requires the completion of a capstone experience. The capstone challenges each student to demonstrate how his or her new skills can be applied in a real-world setting. Throughout their studies, students in the BA in Human Services program are encouraged (but not required) to pursue relevant experiential learning and internship opportunities.
Curriculum Requirements & Resources
General Education
All undergraduate students are required to take general education courses, which are part of SNHU's newly redesigned program, The Commons. The goal of The Commons' curriculum is to empower you with some of the most in-demand skills, so you can succeed not only in your academic career, but in your personal and professional life too.
Technology Resources
We provide cloud-based virtual environments in some courses to give you access to the technology you need for your degree – and your career. Learn more about our virtual environments.
Earn Math Credits
Save time and tuition with our Pathways to Math Success assessments. Depending on your scores, you could earn up to 12 math credits – the equivalent of 4 courses – toward your degree for less than $50 per assessment. For additional information, or to register for a Pathways to Math Success assessment, contact your admission counselor or academic advisor today.
List of Courses
Courses May Include
BA in Human Services Online
HSE 101
Introduction to Human Services
This course provides an overview of the historical development of human services and an introduction to the many settings, roles, and functions of the human services professional. Students will gain an understanding of the knowledge and skills needed to help support others toward living a more fulfilling life with particular attention given to behavioral and social theories, common social problems, service delivery systems, ethical behavior, and personal values.
HSE 220
Communication Skills for Human Service Professionals
This course provides students with the knowledge and skills to effectively, efficiently, and compassionately communicate both orally and in writing. Emphasis will be given to the tools of communication as well as how to clearly articulate the issues, deal with conflict, and establish rapport. Human services professionals function in many settings requiring the ability to communicate the needs and issues of their clients, programs, and organizations to a broad variety of people.
HSE 320
Human Services Organizational Systems
This course prepares students to function effectively within organizations, as most human services work involves interactions with multiple private and public organizations. Students develop an understanding of organizational structure and functions through an overview of common organizational structures and management systems and the principles of organizational behavior that influence the work environment. An introduction to the strategic planning and budgeting cycle is provided including the process of grant funding. Basic concepts of personnel management and common techniques and procedures for outcome measurement and program evaluation will also be presented.
HSE 330
Public Policy and Advocacy
Students in this course will become acquainted with human services policies and the legislative and private sector processes of policy development. Students will further discover the role of advocacy in influencing social welfare programs for a variety of populations. Students learn the skills needed to act effectively in developing policies and for planning an advocacy campaign.
HSE 340
Law and Ethics in Human Services
Students in this course will learn about the laws and regulations that govern human services practice. Specific topics will include confidentiality, parity, involuntary commitment, mandated reporting, duty to warn, minor and parental rights, guardianship, and advanced directives. The course will also discuss the ethical principles that guide human services practice as well as the conflicts that arise between the ethical principles and the law.
HSE 410
Case Management
Students will learn fundamental theories, concepts, and practices related to the delivery of human services. Topics covered in this course will include client engagement, interviewing, models of service delivery, ethics and professional responsibility, group dynamics and facilitation, boundaries, and formal/informal client-centered support systems. Students will apply course work to real life situations by assessing the needs of clients and designing goal-based care plans. Additionally, students will plan and design interventions, utilize community resources, and assess client outcomes.
HSE 480
Human Services Capstone
This capstone course is the culminating experience for the B.A. in Human Services program. The aim of the capstone is to assess students' ability to synthesize and integrate the knowledge and skills they have developed throughout their coursework, rather than introducing new concepts. This course is structured to support student success in fulfilling program requirements.
PSY 211
Lifespan Development
In this course, students will explore the biological, sociological, and psychological influences that shape development between conception and death. Students will analyze traditional and emerging theories of development that increase their knowledge of human development as it relates to the field of psychology.
PSY 215
Abnormal Psychology
In this course, students explore the major diagnoses from a biopsychosocial perspective. Students critically reflect on the basis of diagnoses, to appraise the benefits and costs of various assessment methods and understand the contributions of diverse treatment approaches. Ultimately, this course helps students understand the importance of reducing the stigma of disorders and diagnoses in a variety of contexts.
SOC 213
Sociology of Social Problems
Students in this course analyze contemporary social problems in America and other societies. Issues include economic limitations, class and poverty, race and ethnic relations, sexism, ageism, and environmental and population concerns.
SCS 224
Social Science Research Methods
This course offers a broad introduction to research methods in the social sciences, including surveys, case studies, experiments, and quasi-experiments. Students learn to spot design flaws in research intended to generate scientifically sound conclusions about social phenomena, and to evaluate critically the interpretations of social science research results by third-party observers, such as reporters. Students also learn how to draft a research proposal that would satisfy the requirements of peer review within the community of professional social scientists.
Total Credits: 120
Minimum Hardware Requirements
| Component Type | PC (Windows OS) | Apple (Mac OS) |
| --- | --- | --- |
| Operating System | Currently supported operating system from Microsoft. | Currently supported operating system from Apple. |
| Memory (RAM) | 8GB or higher | 8GB or higher |
| Hard Drive | 100GB or higher | 100GB or higher |
| Antivirus Software | Required for campus students. Strongly recommended for online students. | Required for campus students. Strongly recommended for online students. |
| SNHU Purchase Programs | | |
| Internet/ Bandwidth | 5 Mbps Download, 1 Mbps Upload and less than 100 ms Latency | 5 Mbps Download, 1 Mbps Upload and less than 100 ms Latency |
Notes:
Laptop or desktop?  Whichever you choose depends on your personal preference and work style, though laptops tend to offer more flexibility.
Note:  Chromebooks (Chrome OS) and iPads (iOS) do not meet the minimum requirements for coursework at SNHU. These offer limited functionality and do not work with some course technologies. They are not acceptable as the only device you use for coursework. While these devices are convenient and may be used for some course functions, they cannot be your primary device. SNHU does, however, have an affordable laptop option that it recommends: Dell Latitude 3301 with Windows 10.
Office 365 Pro Plus is available free of charge to all SNHU students and faculty. The Office suite will remain free while you are a student at SNHU. Upon graduation you may convert to a paid subscription if you wish. Terms subject to change at Microsoft's discretion. Review system requirements for Microsoft 365 plans for business, education and government.
Antivirus software: Check with your ISP as they may offer antivirus software free of charge to subscribers.
University Accreditation
Southern New Hampshire University is a private, nonprofit institution accredited by the New England Commission of Higher Education (NECHE) as well as several other accrediting bodies.
Tuition & Fees
As a private, nonprofit university, we're committed to making college more accessible by making it more affordable. That's why we offer some of the lowest online tuition rates in the nation.
We also offer financial aid packages to those who qualify, plus a 30% tuition discount for U.S. service members, both full and part time, and the spouses of those on active duty.
| Online Undergraduate Programs | Per Course | Per Credit Hour | Annual Cost for 30 credits |
| --- | --- | --- | --- |
| Degree/Certificates | $990 | $330 | $9,900 |
| Degree/Certificates (U.S. service members, both full and part time, and the spouses of those on active duty)* | $693 | $231 | $6,930 |
Tuition Rates are subject to change and are reviewed annually. *Note: students receiving this rate are not eligible for additional discounts.
Additional Costs No Application Fee, Course Materials ($ varies by course)
Frequently Asked Questions
What degree do you need for human services?
According to the U.S. Bureau of Labor Statistics, most human services jobs require at least a bachelor's degree with a focus on community services, social work, public administration, public health or similar fields.1 Some advanced human services jobs require a master's degree.
The human services bachelor's degree program at SNHU provides a broad understanding of how human services organizations are structured and how they operate in their communities. In this program, you'll gain the critical thinking and decision-making skills you need to evaluate social trends and public policy to advocate for people in need and guide social change.
At Southern New Hampshire University, you can take your knowledge further with a concentration in child and family services, gerontology or substance abuse.
How long does it take to get a bachelor's degree in human services?
It depends. A human services bachelor's degree requires 120 credits, including general education and degree-specific courses. Most students complete a bachelor's degree in about 4 years.
That said, SNHU has a generous transfer policy, allowing up to 90 transfer credits to be applied to your degree program. If you've completed some college courses already, you may be able to apply these to your human services degree and complete the program faster.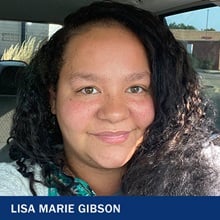 "The best [program] feature, to me, was that they accepted almost all of my transfer credits," said Lisa Marie Gibson '21. "Even the ones that I didn't think would be accepted."
If you're working full time or balancing family obligations, you may need to earn your degree at a slower pace. Your academic advisor can help you map out a personalized plan for completing your degree. With 24/7 access to courses and 6 term starts per year, SNHU's online human services degree is designed to be as flexible as possible so that you can earn your degree at a pace that works for you.
"I have two kids, a dog, and I work full time," said Gibson. "I spoke with my academic advisor about my struggles and she was able to give me some tips and ideas about how to balance everything. Eventually, online studying became a piece of cake."
What jobs are in the human services field?
While the most common human services employers are government and nonprofit organizations, there are also opportunities with private for-profit outfits. Human service jobs impact every member of a community, from children attending after-school programs to elderly residents in need of in-home health services.
As the population ages and demand increases for substance abuse, mental health and other health-related services, the demand for social and community service managers is projected to increase as well, by 12% through 2031, according to U.S. Bureau of Labor Statistics data.1
Human services jobs include:
Community health educator:

Develop and implement strategies to improve the health of individuals and communities, connecting community members with healthcare professionals and services.

Rehabilitation counselor: Work with medical and mental health professionals to help people with physical, mental, developmental or emotional disabilities adjust to their disability, develop their strengths and live independently. (Note: This position generally requires a master's degree.)
Social and human services assistant: Research the services, such as food stamps and Medicaid, that are available to clients and work with social workers and other professionals to coordinate services.
Substance abuse counselor: Assist people who suffer from alcoholism, drug addiction, eating disorders and other mental health issues, developing and reviewing treatment goals and progress with patients and their families. (Note: Substance abuse counselors are generally licensed by states, and requirements can vary.)
Probation officer: Assist in the rehabilitation of law offenders on probation or parole, connecting them with job training and other community services and monitoring their progress.
Can you be a social worker with a human services degree?
Earning a human services degree can lay a strong foundation for a social work career, but most social work jobs will require additional training and credentials.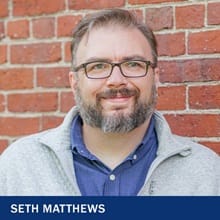 "'Social work' is often used interchangeably to describe a number of roles and responsibilities across the human service field," said Seth Matthews, associate dean of social sciences at SNHU. "However, positions titled 'social worker' depend on licensure requirements that may vary from state to state."
Clinical social workers typically need a master's degree in social work, 2 years of experience in a supervised clinical setting and a social work license from their state, according to BLS.1
If you're interested in a social work career, it's important to review the licensing and educational requirements to practice in your state and to identify master's degree programs in your area or online that are accredited by the Council on Social Work Education (CSWE).
Can you be a counselor with a human services degree?
The education you need to become a counselor depends on the type of work you want to do. In any case, earning a bachelor's degree in human services is a great start.
If you want to become a licensed alcohol and drug counselor, SNHU's BA in Human Services with a concentration in Substance Abuse could be a key step in your education. The program provides a significant portion of the substance abuse coursework most often required for licensure.
If you're looking to start a career as a mental health counselor, your bachelor's in human services is a great foundation, but you'll need to pursue a master's degree as well. At Southern New Hampshire University, we offer an online master's in clinical mental health counseling aimed to prepare you to meet the educational requirements for licensure in most states.
What kind of jobs can you get with a child and family services degree?
SNHU's human services degree with a concentration in child and family services can prepare you to impact the lives of young people and their families by building relationships, evaluating and developing treatment plans and connecting families to much-needed community resources.
A child and family services degree can help you find work as a:
Group home worker
Juvenile court advocate
Home health aide
Life skills instructor
Residential counselor
Social service liaison
Domestic violence advocate
Caseworker
What is a gerontology degree?
A gerontology degree explores the physical, mental and social implications of aging and prepares you to improve the quality of life of the aging population. SNHU's gerontology degree program includes courses on wellness and disease, long-term care, public policy and the physical and cognitive aspects of aging.
Because of longer life expectancies, the demand for workers with gerontology training is expected to grow in the coming decades. According to the U.S. Census Bureau, by 2030 people 65 years and older will make up about 21% of the U.S. population and will outnumber individuals under the age of 18 by 2034.2
A gerontology degree can help you start an in-demand career working with the growing elderly population as an adult daycare worker, social service manager or public health worker.
Related Articles
With a career as a counselor, you can make a difference in the lives of others and open up a wide range of opportunities for yourself. Opportunities for counselors are growing as the field evolves. As a counselor, you could work in a hospital, rehab facility, human resources department or school.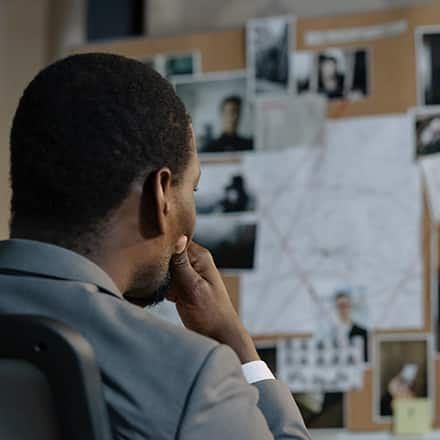 From comic book heroes, to television dramas, to reality-TV series and countless movies, being a detective is a profession that has intrigued audiences and captured collective imaginations across generations. But what it's really like to be a detective, and how do you become one?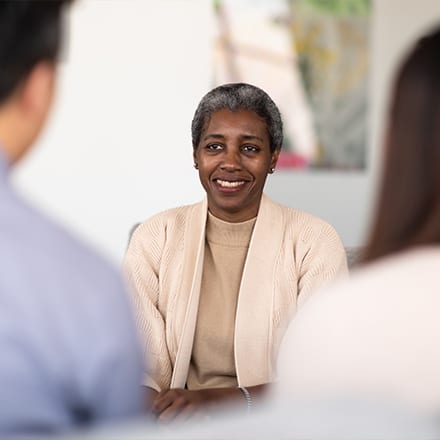 If you're fascinated by the mind and how an individual, community or organization thinks, earning a master's in psychology can lead you toward a career field that is engaging and growing. Help make the world a better place by engaging businesses, protecting the vulnerable and more.
References
Sources & Citations (1, 2)
1Bureau of Labor Statistics, U.S. Department of Labor, Occupational Outlook Handbook, on the internet at https://www.bls.gov/ooh/management/social-and-community-service-managers.htm (viewed Oct. 20, 2022).
Cited projections may not reflect local or short-term economic or job conditions and do not guarantee actual job growth.
2U.S. Census Bureau, The Graying of America, on the internet, at: https://www.census.gov/library/stories/2018/03/graying-america.html (viewed Dec. 28, 2022)