What Can You Do with a Human Services Degree?
With a human services degree, you can work in a variety of industries, including government, nonprofit and community organizations.
With a human services degree, you can work in a variety of industries, including government, nonprofit and community organizations.
When you think about the principles that are most important to you, do they factor into choosing your career path? If your career goals include making an impact on a personal level by working for departments and organizations whose purpose it is to help facilitate change and improve lives, a degree in human services is a great match for your education and career. Because of the versatility of the degree, whether you are content with a bachelor's or plan to continue your education by working toward a master's in social work or in another related field, a bachelor's in human services provides you with the education and skills you need to begin your career – and build a successful one.
What Is Human Services?
From the social worker running an anti-bullying campaign for an after-school program to the caregiver at an adult daycare, human services is just that – providing services that the people of the community need. Built on a foundation of ethics and an understanding of cultural and economic diversity, those in the human services field strive to help people with varied backgrounds find the services and programs that they need to better their situations, whether they are advocating for children, giving care to the elderly, or assisting in rehabilitation treatment.
Considering a Human Services Degree?
An extensive amount of thought goes into choosing a degree path that is right for you. If you're drawn to working closely with your community and the people that make up your neighborhood, a Bachelor of Arts in Human Services is a path worth your consideration. Gaining some insight into what human services is and the possible employment options upon completion of your degree will help you determine if human services is the right field for you – and how SNHU can help you make it happen.
Even if you know the human services sector is where you want to focus your energy, you may have personal considerations that you need to take into account when beginning a degree program. Whether you're weighing your future earning potential with the cost of your education in terms of both time and finances, or you're concerned about the prospective outlook for job availability in the human services field after you graduate, we're here to answer the question you're likely asking – what can you do with a human services degree?
Studying Human Services
Many students who enter a human services degree program are "helpers" who are invested in making a positive impact on individuals and communities. Those who choose human services as a career are there because they want to be – they want to make people's lives easier, better, and safer. Providing care and assistance for those who need it most, human services professionals are out to change the world for the better, one person at a time.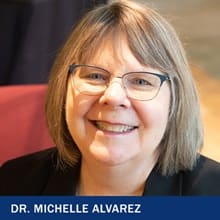 Dr. Michelle Alvarez, now the director of academic strategy at Southern New Hampshire University (SNHU), was one of the many faculty members who helped bring this degree path to the university. Alvarez said that the core of human services "is the desire to help others navigate avenues for bettering themselves." When describing the people that enter the human services profession, she notes that they are very empathetic to others. Faculty members like Alvarez believe the value of this degree program lies in how the values and ethics learned over your course of study can be applied in whatever setting you find yourself.
Students currently enrolled in this degree path are as varied in their backgrounds as the kinds of careers they may enter after completion of their studies and are interested in positions across the spectrum of human services. While some students are beginning their educational journey, others are going through a career shift, moving from higher paying professions to human services because it matches their values. "You do it because you love the field," said Alvarez, adding that students who are making this kind of transition do so because "it's appealing to the passion they have for helping people."
A bachelor's in human services can provide you with courses that produce a well-rounded education, which will facilitate a confident transition into your new career. Before your graduate, you will be able to evaluate programs and services that are already in place and assess what is still needed to benefit the community. You will learn to identify problems and provide plans of action, as well as be culturally aware and understand the legal and ethical standards within the field.
In order to help students who want to focus their education on specific career paths, some programs offer concentrations that may be a direction in which you would be interested in taking your career:
Child and Family Services: An online Bachelor of Arts in Human Services with a concentration in Child and Family Services means that you will be entering the workforce with an in-depth understanding of the cognitive development of children, how trauma impacts a child and their family, and the laws and ethics surrounding child advocacy. Careers with this focus may include a child welfare advocate, family court liaison, and domestic violence counselors.
Gerontology: A BA in Human Services with a concentration in Gerontology prepares students for helping those who are in need of aging services and programs. Graduating with this concentration, you will be knowledgeable of the aging process, the importance of continued healthcare, and the policies that affect seniors. Careers in gerontology include geriatric care manager, mental health aide, and home health administrator.
Substance Abuse: A human services degree with a concentration in substance abuse can be a first step toward a career as a drug and alcohol counselor, though it's important to remember that licensing requirements for those positions vary by state. The field is expected to grow, according to the U.S. Bureau of Labor Statistics, with positions as substance abuse, behavioral disorder and mental health counselors projected to increase by 22% through 2028.
You may also choose a general Human Services degree, which allows you to select from courses in either of these concentrations or from other relevant areas.
Human Services Degree Jobs
Human services encompasses a wide range of careers, and what sector you will serve best in depends on your personal and professional interests and goals. Positions span from working for the government in the justice system to non-profit organizations working closely with communities to assisting with mental health and wellness facilities.
After you graduate with your bachelor's degree in human services, the kind of careers that you can expect to start out in are entry-level for social advocacy, child welfare, or counseling, with expanding opportunity upon completion of a master's program.
Government (Justice System): Positions for human services within the justice system occur on both state and federal levels, and in some cases regional or local. Justice system careers include probation officers, juvenile detention workers, juvenile court liaisons, and case workers. These roles are an important part of our justice system, ensuring that cases are handled properly with a high degree of ethics and with hopes that rehabilitation and intervention will prevent future trouble with the law.
Community Services: As a community advocate, outreach personnel are liaisons between the government and the people. Human services departments are comprised of an array of organizations that are in need of well-educated human service professionals. The duties of these organizations include helping people find employment and performing eligibility screenings for state and federally funded benefits such as welfare and the Medicare and Medicaid programs.
Social Work: Social workers are a diverse group, helping with children and their families in cases of child or domestic abuse, with overcoming adversity, or finding assistance in cases of extreme hardship. Becoming a social work assistant or social services liaison after completing a bachelor's in human services would give you field work and experience that would be beneficial if you choose to further your education by pursuing a Master of Social Work.
Non-Profit Sector: Non-profit organizations are an excellent place to look for employment in human services, with compensation that is reasonably comparable with salaries at for-profit companies. Additionally, you may find yourself in a situation that will afford you the opportunity to experience the duties of other positions, making you a well-rounded and adaptable candidate – highly sought after traits – for future employers. Working in community outreach as a group activities coordinator, a counselor, or as a life skills instructor with a non-profit organization will bring you closer to the heart of why you entered the human services profession.
Health Services: There are many ways to work within the healthcare system that don't involve becoming a doctor or nurse. A home health aide, group home worker, or gerontology aide all provide a health service, whether it is physical, mental, or emotional. Health is an important aspect of human services with many organizations striving to improve the health and wellness for children, families, the elderly, and entire communities.
Mental Health and Wellness: One sector of human services that is consistently growing and expecting an increase in demand is mental health and wellness. If you are interested in helping those living with mental illness, you may find work as a psychological aide, a crisis intervention counselor, or as a behavioral management aide. If your calling is helping those battling with substance abuse or addiction, you may look for employment at a rehabilitation center as a case worker or as a drug or alcohol addiction counselor. You may also choose to continue your education by earning a master's degree in counseling and becoming a licensed clinical mental health counselor.
Your future career in human services is heavily determined by the direction you want it to take. Because the field is expansive with differing kinds of employment opportunities, you may find that over the course of your program your career path will narrow as you find an area that fits you better than others. Maybe you'll realize that you not only did well in a child welfare course highlighting ethics and law, but you are now very interested in becoming a child advocate. Maybe you would prefer to work in health services and realize during your studies that working in a rehabilitation facility is where you would be doing your best work.
Employment Outlook
BLS is projecting an 11% increase in social worker positions and 13% increase for social and community service managers through 2028. Community Service Managers had a median annual wage of about $67,000 in 2019, according to BLS. Compensation for other positions within this field vary depending on the area in which you are employed and often commensurate with experience and education.
Social change has brought about many new challenges, and one of these is an increase in demand for human service workers across the board. A few of the reasons for the increase in demand are increased life expectancy, mental health advocacy, substance abuse treatment options, and immigration.
An aging population has fostered the need for more retirement communities and senior homes, adult daycare facilities, and case workers representing the elderly. Better medical care, higher standards of living, more comprehensive knowledge of health care, and cleaner water over the past century have spurred a surge in life expectancy all around the world. With life expectancy increasing, the number of seniors who need care or assistance in finding programs that will help them administratively, financially, and medically has also increased.
Advocacy and public awareness for mental health issues including substance abuse and addiction has created a need for more human services in those areas as well. In acknowledging mental illnesses as conditions that need to be treated, just like we treat physical illnesses, an increase in number and variety of counselors at different levels is changing the way we respond to mental health concerns. Counselors and aides trained specifically for handling grief or showing people how to better manage their stress are being used by government, private sector, and non-profit organizations.
Recognizing the correlation between drug or alcohol abuse and crime, increasing rehabilitation efforts within the community and within the criminal justice system aims to reduce the number of repeat offenders, decrease minor offenders in an overpopulated prison system, and fix the problem rather than perpetuate the cycle of crime. Treatment in mental health or rehabilitation facilities in lieu of prison time when appropriate has the potential to not only assist the individual, but also positively affect families and communities.
The impact of human services is immense and can help create changes in our society that will make a difference in both the short and long term. Human services workers are a key part in building better communities, and a degree can help you become a part of this growing field.
Ashley Wallis is an Army veteran and writer with a BA in English Language and Literature from SNHU. She is currently living in the Denver area. Find her on Twitter @AshDWallis.
Explore more content like this article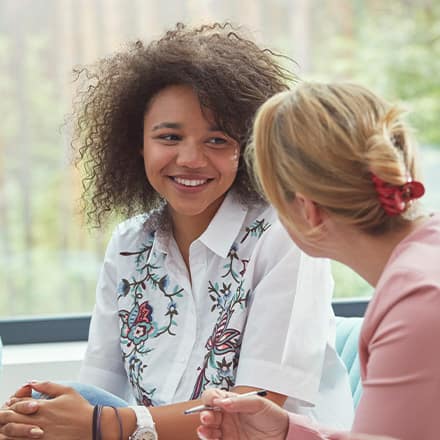 October 14, 2021
To become a licensed social worker, you need to get licensed in the state in which you intend to practice. While each state sets its own guidelines for licensing social workers, this generally means earning a social work degree from an accredited program.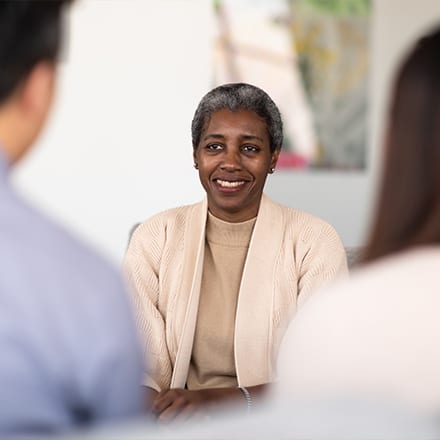 October 08, 2021
If you're fascinated by the mind and how an individual, a community or an organization thinks, earning a master's in psychology can lead you toward a career field that is engaging and growing.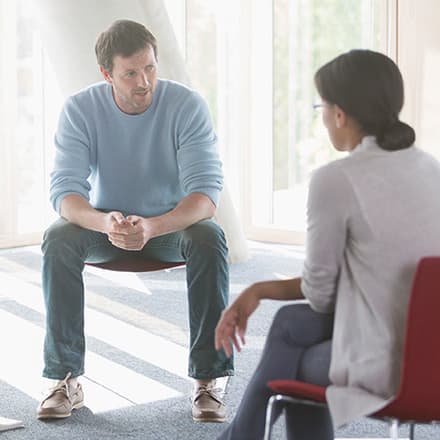 October 06, 2021
With a degree in psychology, you can use core skills such as research, decision-making and communication to work in a vast array of fields, including business, counseling, human resources and many more.