What are the Four Ps of Marketing
Before you're ready to sell anything, be it a widget or service, there are several fundamental questions you must answer. To marketers, they're commonly known as the Four Ps of Marketing.
People - Who are you selling to?
Product - What is it they want to buy?
Price - How much will they pay for it?
Place - Where will you distribute it?
That's how Dr. Bruce Stetar, Southern New Hampshire University's executive director of online graduate business programs, sums up the four Ps - People, Product, Price and Place. But over time the idea of the four Ps of Marketing has grown. Stetar said he now thinks of it as the six Ps of Marketing. The additional things to consider are Promotion and Performance, meaning how you will advertise and promote your product or service and, increasingly, how will you leverage data to measure sales performance to continually refine the answers to those earlier fundamental questions. While promotion and performance measurement have always been important, digital applications and big data allow for many more options to advertise products and services and measure how that promotion performs.

"It's important to understand what marketing can and can't do for you," said Dr. Patricia Spirou, a professor and chairwoman of SNHU's marketing department. "All the different aspects of marketing are important because each one of those is a different career."
Breaking Down the Ps of Marketing
The six Ps of Marketing can be broken down in different ways. While Spirou defines the concepts slightly differently, she and Stetar agree each is integral to an overall marketing strategy. Spirou defines them as Product, Price, Place and Promotion and then teaches a fifth 'P,' People, which she further breaks down as customers and employees. None are more important than another, she said.

At the simplest level, the concept of the four Ps of marketing is essentially a framework for developing a successful business strategy, Stetar said.
People and Product
Traditionally, he said, a business idea will start with a target industry. In that case, people - customers - are the first thing to understand. Using market research data, industry disclosures, government records and more, you try to understand the industry's customer base as well as possible. That includes incredibly detailed demographic information like income, age, family lifestyle and much more, as well as what those customers are asking for from companies in the industry. In that way you can identify a product there is a demand for.

Say, for instance, you're interested in entering the electric car industry. You might study existing companies, what they offer consumers, what has worked and what hasn't worked well in the past, and what current customers say they wish was offered on the market. Maybe consumers are interested in being able to travel further in their electric cars and would be interested in a replaceable battery pack, or a larger network of charging stations.
Price
Next, you have to determine if you can make that product at a price point customers are willing to pay. Using the previous example, you have to determine what customers would be willing to pay for a replaceable battery pack for their electric car and whether you can produce them for that price. Or, what would a typical electric car owner be willing to pay at a roadside charging station and could you build a large network of them based on that cost to the consumer?
Place
Where and how you distribute your product or service is another important question and a more complicated one with the growth of online marketplaces.
Now you have to think about whether your product is offered in brick and mortar stores or on a web site, or both. How your customers find your product or service can have vast influence on how they interact with it.
New Ps for a New Era
Promotion – Once you have entered a market, how you promote your business is a key factor in its success. "That's the fun one," Spriou said. "There are so many ways to contact the customer."
It's also an area that has become more complex in recent decades, Stetar said, and has to consider how your customers communicate and consume media. Television advertising not make economic sense if you are targeting younger customers who spend more time on their mobile devices, for instance. For large companies, such as Coca-Cola, that target a wide range of demographic groups may create multiple marketing strategies to take each groups' differences into account.
Performance – Finally, data – and lots of it – informs how you continually adjust the answers to all of those questions based on how your product or service performs once it is released into the world. Data may show you were off on how much consumers will pay to use a charging station and you need to adjust your price structure. It could be that Internet radio ads are more cost effective than the social media posts you've been paying for. "It becomes like a loop," Stetar said, with data constantly adding to your knowledge of the market and what is working best.
"If you haven't answered essentially these six questions today, you're not ready to go to market with a product," he said. "They're the foundational questions that drive you."
Joe Cote is a staff writer at Southern New Hampshire University. Follow him on Twitter @JoeCo2323
Explore more content like this article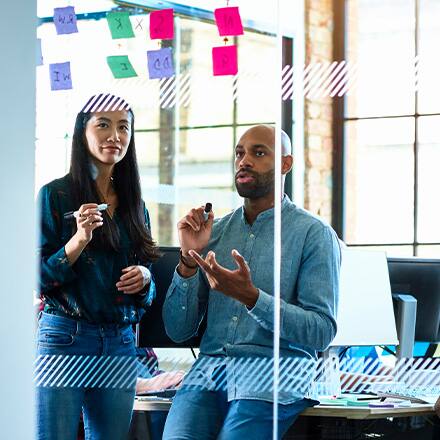 What is Systems Thinking?
March 18, 2020
Systems thinking is a holistic way to investigate factors and interactions that could contribute to a possible outcome. Systems thinking provides an understanding of how individuals can work together in different types of teams and create the best possible processes to accomplish their goals.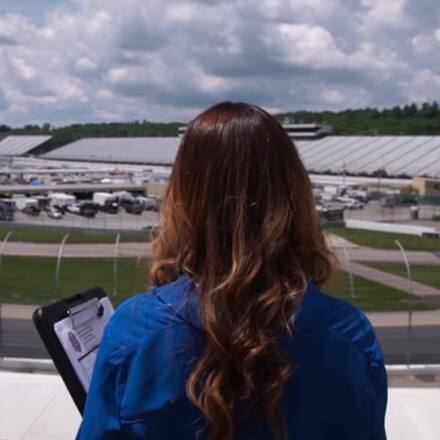 4 Types of Sports Management Internships to Help Kick Off Your Career
March 17, 2020
You might already be working on a degree in sport management so you can turn your love of sports into a career. An internship experience will let you apply what you're learning in class in a real-world sports setting, gaining valuable experience in the field while earning academic credit.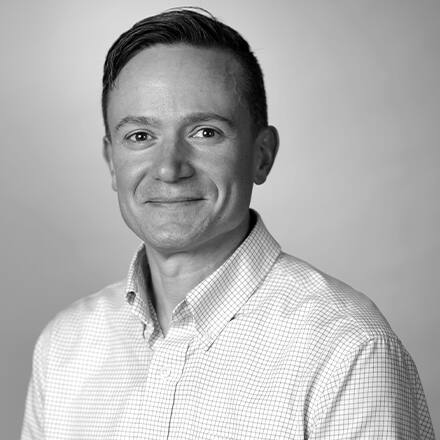 Associate Professor of Business Dr. Michael Baker: A Faculty Q&A
February 28, 2020
After earning his MBA and Ph.D. at SNHU, Dr. Michael Baker discovered a love for teaching. Now an associate professor in SNHU's School of Business Accountancy and Taxation Department, he shared his views on teaching, the importance of education and more as part of our Faculty Spotlight series.