A Typical Marketing Career Path? It's Atypical.
Who makes up a marketing team? Think it's a group of professionals with years of training in writing and design – a group you'd like to join, if only you had your marketing degree?
Think again.
Today's typical marketing team is a patchwork of people with completely atypical career paths. In addition to marketing, advertising and business degree, you'll see colleagues with degrees, in anthropology, English, communication, history, psychology or in specialized fields like data analytics, finance and public health. They have MBAs and MFAs.
So, while there are plenty of good reasons to earn a marketing degree, you don't need one to be on a marketing team.
In fact, in today's creative economy, the more diverse the career paths, the more dynamic the marketing team. Teams that blend art, science, math, psychology and media disciplines are able to think creatively as well as strategically. They disrupt, and the brands they promote stand out. And brands that stand out – think Apple, Budweiser, Dove, Nike and Volkswagen – stand the test of time.
Wondering where your expertise or area of study might fit in? Think CASE or creativity, analysis, storytelling and experience and chances are, you'll see exactly what role in a marketing team might interest you. Five members of Southern New Hampshire University's award-winning marketing team recently shared their backgrounds and paths to the field – and where their work falls within the CASE structure and how each area can overlap.
Creativity
Creativity is just one of the many perks of working in marketing. Video producer Steve Galante'18G, started his journey with a bachelor's in communication with a minor in cinema studies. His bachelor's helped him land a spot on a large in-house marketing team. Galante, who calls his career path uncommon, despite focusing almost exclusively on media production, said the recent evolution of video and photography led him into marketing. His career has since taken on more new dimensions than he ever imagined as part of SNHU's creative team.
"In addition to marketing, media production has given me experience in filmmaking, live broadcast and digital journalism," he said. But when he went back to school to pursue his master's, he chose an MS in Organizational Leadership, for its long-term benefits.
"With my marketing focus being video production, learning about the inner workings of media helps in how I want my final products to be perceived," Galante said. He chose this graduate degree because he had no desire to alter his career path, but he wanted to focus on where his education could take him on the creative team and beyond.
"Leadership is applicable in all aspects of life, and I believed it would provide the skills I needed to move up into more directorial and supervisory roles," he said.
Opportunity and creativity. Those two words kept coming up in conversations with this team. Growth was another. In fact, as digital and social media continue to capture the lion's share of marketing budgets, the U.S. Bureau of Labor Statistics projects 10% overall job growth for advertising, promotions and marketing managers through 2026, faster than the average for all occupations.
Analysis
"The landscape of marketing has grown so much since I entered the field," said Gina Cravedi '18MBA. She has a dual bachelor's in advertising and psychology – majors she chose intentionally – "I paired these two specifically to best understand consumer behavior" – and uses many of the skills and knowledge gained those programs in her current role as a director of marketing operations.
Analysis, however, is a big part of her work, so when she decided to enroll in a master's program, Cravedi pursued an MBA. She felt it would open up bigger opportunities and allow her to better understand the role of data, operations and finance in marketing, as well as its impact on other parts of the business.
"With an industry that evolves as fast as this, it's important to keep an eye on emerging trends to find innovative ways to reach your audience," she said. "I would recommend exploring specialized areas to find out what you're most passionate about."
Storytelling
A junior content writer, Rebecca LeBoeuf '18 is a storyteller who continuously builds upon the skills and knowledge she acquired in her BA in Communication program.
"A communication degree helped prepare me for a career in marketing because it equipped me with soft skills, showed me how to identify and speak to an audience and taught me how to write in different styles," she said.
LeBoeuf credits an internship with moving her marketing career forward. "When I graduated with my bachelor's degree, and my student worker position came to an end, I was fortunate to be hired as an editorial coordinator, which greatly expanded on my former role, giving me more opportunities to write and collaborate with others," she said.
Currently pursuing her MA in English & Creative Writing, LeBoeuf loves that "working in marketing allows you to be creative every day" – an essential part of storytelling.
Experience
Timothy Cerato '14, director of marketing automation, appreciates that "in marketing, nothing's ever the same."
With a BS in Business Administration, Cerato said he always envisioned a career path in finance. "I was an economics major and hadn't even considered marketing," he said. "But I was working as a work study for a marketing team in my freshman year at SNHU, and I liked the blend of technology and how this cold, hard monolithic entity of technology could be used to enrich a learning experience."
Marketing automation is a relatively new practice that Cerato said was "always an afterthought but has become a pillar of a marketing team."
Because it's a new space, marketing automation offers endless learning opportunities and the opportunity to enhance the user experience, too.
"I saw that technology could play with the typical components of marketing," said Cerato. "Being able to learn in this new space and dig into it as much as I possibly could let me break into a new space."
For some of the most exciting opportunities in marketing, look to high-growth areas like marketing automation as well as digital, video, social media, branded content and experiential marketing, according to a recent report from the American Association of Advertising Agencies. And keep in mind the industry is constantly evolving.
"Marketing is becoming an experience-building industry where before it was all about acquisition," said Cerato. "Companies like Uber are a good example. Marketing is baked into the core of the product."
Cravedi said she remembers "15 years ago first hearing about digital ads...and here we are today in an age where digital runs the world!"
Once referred to as nontraditional marketing, digital ads and video have joined the mainstream. Ditto for social media marketing, the path Dara Edge '15MBA pursued. But unlike many of her peers on SNHU's marketing team, the social media producer started out with a bachelor's in marketing before a couple of twists and turns (including brief stints in hospitality and academic advising) led her back to marketing and an MBA in Project Management.
"My marketing and project management degrees have been beneficial for all of my previous roles and my current role," said Edge. "As a social media producer, it helps with understanding our target audiences and how to manage our social media presence. It also helps when analyzing our social media data and in managing the many moving parts of the job."
The lesson in all of this is that diversity in career paths only adds to a marketing team's mojo. Or as LeBoeuf sums it up: "There are so many components to marketing, and marketing departments need a diverse group of individuals with different skills and perspectives to function well."
Betty Egan is a freelance copywriter with 25+ years of experience across a diverse spectrum of industry sectors, including higher education. She lives and works remotely from the mountains of northern New Hampshire. Connect with her on LinkedIn.
Explore more content like this article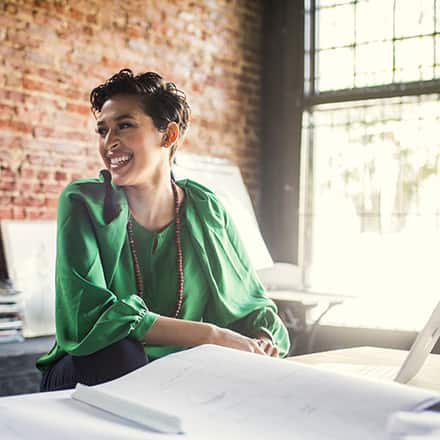 October 08, 2021
In today's evolving job market, having a bachelor's degree is a key credential to start and grow a career across many fields. But what jobs can you get with a bachelor's degree? We've compiled a list of potential bachelor's degree jobs in social sciences, liberal arts, science and technology.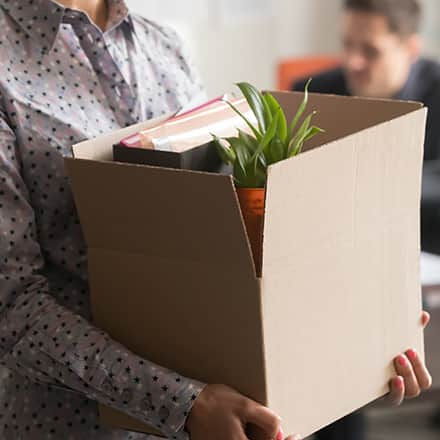 September 16, 2021
Deciding to leave a job is a tough decision. We spend roughly half of our waking hours each week at work. The time, energy – and often heart – we put into earning a living is considerable. Having a stable job is crucial. So, how can you know when it's time to leave?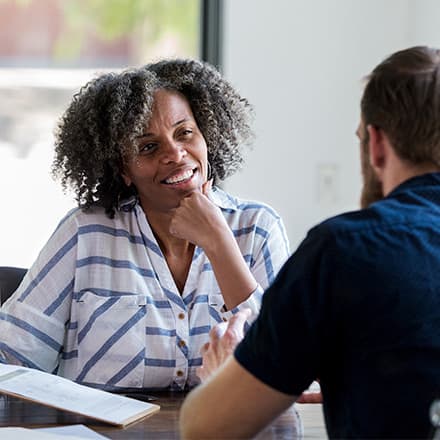 June 03, 2021
To get your ideal position with a company you admire, you have considerations to address before, during and after the job interview. Here are some tips on how to succeed at a job interview, common questions employers might ask you and ideas on what to ask them in return.