​What Can You Do with an Anthropology Degree?​
BA in Anthropology
On multiple levels, Collin Gillenwater is a living response to the question: What can you do with an anthropology degree?
Having earned a master's degree in historical archeology, Gillenwater spent six years excavating architecture, surveying ancient settlements and researching colonial history in Mexico and Central America.
"Archeological fieldwork requires a passion for research, curiosity of human history, and a preparedness for potentially uncomfortable, and sometimes exciting, field conditions," he said. "Whether my passion brought me to the beautiful coastline of the Yucatan, inland lakes of Nicaragua, or colonial libraries of Oaxaca, my degree in anthropology emphasized the importance of recognizing the ways human culture changes and adapts over time. This resulted in me feeling like I could shed a little light on a sliver of the human experience."
Gillenwater successfully parlayed that experience into an adjunct professor position where he taught cultural anthropology and social science research methodology for two years before transitioning into his current role as a university professional development administrator.
The key to anthropology students finding professional success, said Gillenwater, is utilizing the practical skills obtained and sharpened through their degree program to market themselves for long-term careers.
"How easy or how hard is it for an anthropology student to get in the door? It all really depends on how you sell yourself," he said. "Anthropologists share a lot of similarities to students with degrees in history or sociology. These people are proficient in applying analytical skills in the world around them. They're able to effectively communicate their thinking."
A Culture of Education and Exploration
Gillenwater said there are several traditional and closely-related fields that employ the skill sets of anthropology graduates.
"Certainly, there's an old-school thinking where people assume you'll become a college professor and teach full time or work for the government or a university as a traditional field anthropologist, or even in a museum research capacity," said Gillenwater. "But in talking to others about this as well, an anthropology degree seems to translate well to the types of jobs that require curiosity or analytical thinking in areas that explore what it means to be human."
Those fields, incorporating definitions and data from the U.S. Bureau of Labor Statistics, include:
Field anthropology and archeology - The study of the origin, development, and behavior of humans. They examine the cultures, languages, archeological remains and physical characteristics of people in various parts of the world.
7,600 current jobs
4% expected growth rate (300 new jobs) between 2016 and 2026
$63,190 average annual income
Historical preservation and museum management - Archivists appraise, process, catalog and preserve permanent records and historically valuable documents. Curators oversee collections of artwork and historic items, and may conduct public service activities for an institution. Museum technicians and conservators prepare and restore objects and documents in museum collections and exhibits.
31,000 current jobs
13% expected growth 10-year rate (4,200 new jobs)
$47,230 average annual income
Education - Postsecondary teachers instruct students in a wide variety of academic and technical subjects beyond the high school level. They may also conduct research and publish scholarly papers and books.
1.3 million current jobs
15% expected 10-year growth rate (197,500 new jobs)
$75,430 average annual income
Community development - Urban and regional planners develop land use plans and programs that help create communities, accommodate population growth and revitalize physical facilities in towns, cities, counties and metropolitan areas.
36,000 current jobs
13% expected 10-year growth rate (4,600 new jobs)
$70,020 average annual income
Using Their Skills to Pay the Bills
Coming from someone who no longer works in a field directly related to his degree, Gillenwater said anthropology students are typically well-suited to take a creative approach toward achieving their professional goals.
"(Anthropology graduates) are generally very open-minded thinkers who are likely more prepared to sell themselves to a potential employer," he said. "These types of people have extra level of confidence to go out into the world and have to explain to people what it means to be an anthropologist. They need to address why they wanted to study this, what it means and what it's going to mean for the world."
That ability to identify, assess and communicate sensible solutions for multi-scale problems is a quality relatable to Gillenwater, who utilized those same traits when working in an unfamiliar environment while leading co-workers who spoke a different language. Later in life, he leaned on those attributes to advance professionally.
"Indirectly, I found that anthropology helped me develop skills in project management, inquiry, and community development, skills that I use every day of my new career," said Gillenwater.
Jumping into careers with no direct connection to anthropology is also becoming more common, he said, including fields that apply a similar skill set such as human resources, social work, research and development, sales and marketing.
"Anthropology students are able to argue their ability to learn those skills very fast," Gillenwater said. "They're typically strong communicators and already well-versed in research and analysis. They're able to see big picture and small details at the same time ... there's something special about them."
Ryan O'Connor works in higher education marketing at Southern New Hampshire University. Follow him on Twitter @NHRyGuy or connect on LinkedIn.
Explore more content like this article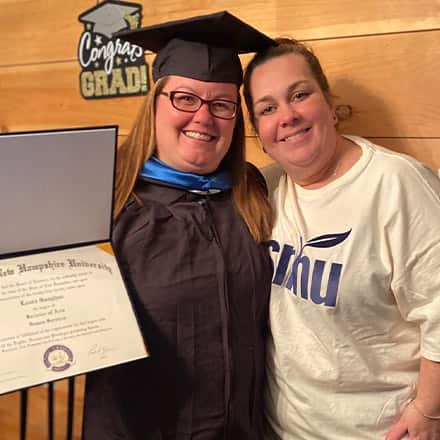 March 09, 2021
As a mom of seven, Laura Gaughan usually knows when her family is up to something. But on a windy March evening, nearly a year into the pandemic, she had no idea that a surprise graduation party was underway.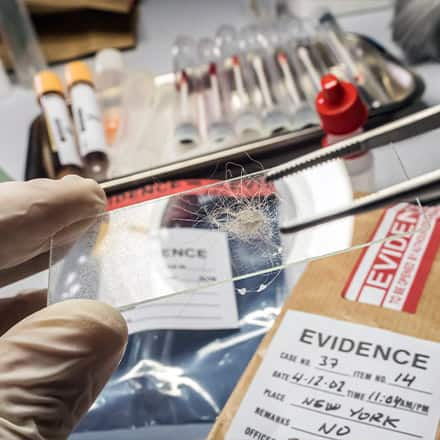 March 01, 2021
Whether you have a desire to work in law enforcement or support the community in other ways, earning a criminology degree can open the door to people-focused roles and organizations, and give you the flexibility to delve into other interests, such as human services, law and politics.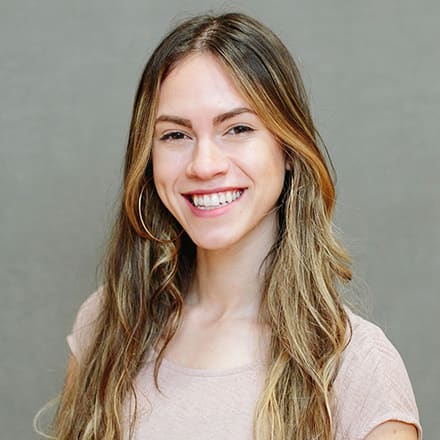 September 15, 2020
Daniela Barrios Reyna '20 earned her bachelor's in psychology from SNHU and wants to become an expert in resilience, coaching and positive psychology for the Hispanic community.