Full-Tuition Scholarship for Military Spouse to Advance in Healthcare
Some of the most exciting things that have happened recently for Stephanie Endicott have transpired via a phone call. The first was a marriage proposal from her active-duty, now husband, who made the call when his boat pulled into port - and finally had a chance to propose in person less than a week before their December 2017 wedding. The second was a phone call she received in early March from Operation Homefront, letting her know she was selected as the recipient of a full-tuition scholarship from Southern New Hampshire University (SNHU) for any of their online bachelor degree programs. While her role as a military spouse may be new, her scholarship will allow her to continue her education online no matter where military life takes her, something she's wanted to accomplish for some time.
Endicott's scholarship was presented on March 16 at an Operation Homefront Celebration event sponsored by SNHU in Tacoma, Wash. This was her first event as a military spouse. "I was made aware of the Operation Homefront event through the command's ombudsman," Endicott said. "I saw the application for the scholarship and honestly never thought I would win but I thought it was a good thing to try for."
It's been her biggest regret that she hadn't completed her bachelor's degree yet. "I can feel its effect every day at my job," said Endicott. "I need that degree in order to take the next steps in my career." She plans to pursue a bachelor's in health information management, perhaps not surprisingly given her own medical history and her current work within the healthcare system.
Poor health, in fact, played a role in why Endicott wasn't able to complete her education directly after high school. She went to schools in both Washington, D.C., and Pullman, Wash. "With both attempts at finishing my degree, I was derailed by illness and financial stress," she said. "Both were devastating at the time. To have this new opportunity to achieve this goal is amazing." The experiences led her to gain personal insight and understand the value of sticking with a goal. Since then she's earned her associate degree and took extra classes in biology, human anatomy and physiology and medical terminology to augment her interest in the healthcare field.
"As someone who has accessed both good and bad healthcare, I realized from a very personal place that the people you interact with when you are sick can really control how everything goes," Endicott said. "If you have a great doctor with amazing and communicative support staff, it's the best experience. On the flip side, if you don't feel heard or understood or supported, a person's recovery can be slower and more painful mentally. This is why I choose to dedicate myself to this field."
Endicott's desire to be part of a team that provides the best healthcare, to "be the person that makes the difference, the person that makes positive change," was evident in her scholarship application and served as a primary reason for her selection as the Tacoma scholarship recipient.
"Stephanie's passion to assure patients get high-quality and safe care is a great example of how military spouses care about the greater community," said Dr. Randy Plunkett, assistant vice president of military initiatives at SNHU. "She has a deep desire to be of service to others and is a fine example of how military families want to serve our nation and their communities."
While Endicott plans on pursuing a bachelor's in healthcare administration, upon learning she would receive the scholarship that would make her dream a reality, she opted to include a concentration in health information management. "I feel like this program will teach me about aspects of the healthcare delivery system which I have no experience with and will also give me a solid footing...(and allow me to be) a well-rounded candidate for a managerial or administrative position," she said.
Currently, Endicott works at Harrison Medical Center in Bremerton, Wash., as a department support assistant, deepening her healthcare knowledge in many new ways. Prior to this, she was a medical receptionist, with a focus on front office administration vs. her present role, which targets a new side of the revenue cycle, she said.
"I am seeking to climb the career ladder and I feel that this degree would give me the best chance," Endicott said. "I want to know how all the pieces of the puzzle work together so I can one day be a more effective manager. I'm so grateful for the opportunity to widen my circle of knowledge and make a difference."
As a new military spouse, Endicott knows there are many adventures ahead, and she feels being able to earn her degree at this point will reap benefits moving forward. "Education is so important for opening up opportunities and as a military spouse, it's even more so," she said. "Life can change very quickly and unexpectedly. As a military spouse, there are never any guarantees for 'where' or 'when.' Education opens doors that would be otherwise closed or at least barely cracked open."
When the call came indicating Endicott would be the latest military spouse scholarship recipient - SNHU has awarded 19 full-tuition scholarships since 2014 - she said she was elated. "Unfortunately, my husband is currently deployed right now and has no idea that such an unbelievable, amazing thing has happened to us," she said. "I can't wait for him to come home and share in the excitement."
The couple lives in Bremerton, where her husband is based out of Naval Base Kitsap. While Endicott is originally from Maple Valley, Wash., just 60 miles or so from the couple's new home, it's her first time to the Kitsap Peninsula. "It is so beautiful here and being right on the Puget Sound is an awesome experience," she said. "I can sometimes hear sea lions from my patio."
Her husband, Zach, is in the U.S. Navy, and provides IT support for a submarine vessel. "He's so intelligent and I'm so grateful to have such an amazing spouse," Endicott said. After his initial marriage proposal, she had just 40 days to make wedding arrangements so the couple could wed during his next leave. They had a month or so together after the wedding before her husband left for his next deployment.
"Deployments are rough but they do eventually pass," Endicott said, noting that patience and flexibility are essential in dealing with military life. "My greatest joy is that as a military wife, I am able to love and provide greater support to such an amazing man. I'm so proud of his perseverance and strength - and everything he does to provide and protect. He is my personal hero," she said.
Homefront Celebrations, held throughout the country in partnership with the nonprofit Operation Homefront, are sponsored by SNHU to recognize the perseverance and strength of another vital component of the military community, the military spouses. These special nights out are events to honor the primary support behind many service members and acknowledge their sacrifices as well. Each event provides a well-deserved night away from the spouses' usual responsibilities, complete with a welcome reception, dinner, dancing and lots of incredible door prizes throughout the evening. The spouses have a chance to gather with friends, old and new, who share in their experiences, hear from a military-affiliated speaker and celebrate a new military spouse's scholarship award.
More than 100 spouses of local active-duty, Guard Reserve, and post-911 wounded, ill or injured service members of all ranks, enjoyed the Tacoma Homefront Celebration. Karin Childress, also a military spouse and a mother and veteran employment storyteller, was the featured speaker. She is the 2017 Wright Patterson Air Force Base Military Spouse of the Year and a top three finalist as a Marine Corps Military Spouse of the Year. Her mission is to educate and inspire by telling the veteran and military spouse story in an impactful and meaningful way. She refers to military spouses as the "Michael Collins" of the military, in that many are not aware of this man's name or his vital role within the Apollo 11 mission to the moon and safe return home. Childress said that military spouses embody a similar critical role every day.
Some of SNHU's military-specific staff recently wrote letters of support for the military spouses they work with. Some of those letters have been shared in this video, which was shown at Homefront Celebration.
Pamme Boutselis is a writer and content director in higher education. Follow her on Twitter @pammeb or connect on LinkedIn.
Explore more content like this article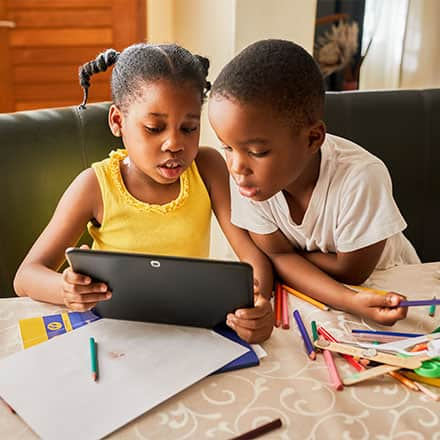 SNHU Students Support Elementary Schools During Remote Learning
June 05, 2020
Amid the COVID-19 pandemic, schools and colleges across the country closed their doors in mid-March. As the schools shifted to remote learning, SNHU MEd students continued their student teaching experience by supporting local elementary schools from a remote capacity.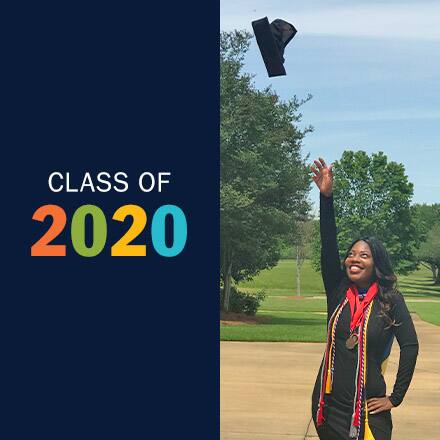 Celebrating the Achievements of 23,000 SNHU Graduates Worldwide
May 11, 2020
COVID-19 may have postponed Southern New Hampshire University's five Commencement ceremonies this weekend but it certainly didn't dampen the spirits of graduates who celebrated their achievements. Hundreds took to social media to share their joy, offering an incredible glimpse of the Class of 2020.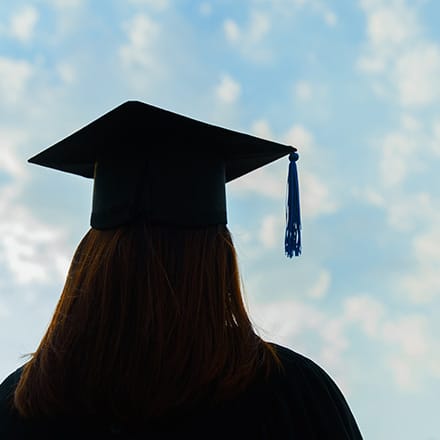 Celebrating 2020 Graduates on Military Spouse Appreciation Day
May 08, 2020
More than 2,000 military-affiliated learners finished their degrees at SNHU this year, and today, on Military Spouse Appreciation Day, we're celebrating the 2020 military spouse graduates who are one step closer to achieving their goals.