What is Cyber Security and Why is it Important?
In recent years, headlines about cyber security have become increasingly commonplace. Thieves steal customer social security numbers from big corporations' computer systems. Unscrupulous hackers grab passwords and personal information from social media sites, or pluck company secrets from the cloud. For companies of all sizes, keeping information safe is a growing concern.
What is Cyber Security?
Cyber security consists of all the technologies and practices that keep computer systems and electronic data safe. And, in a world where more and more of our business and social lives are online, it's an enormous and growing field.
Why Cyber Security is Important
Getting hacked isn't just a direct threat to the confidential data companies need. It can also ruin their relationships with customers, and even place them in significant legal jeopardy. With new technology, from self-driving cars to internet-enabled home security systems, the dangers of cyber crime become even more serious.
So it's no wonder that international research and advisory firm Gartner Inc. predicts worldwide security spending will hit $96.3 billion in 2018, an 8% increase in just one year.
"We're seeing a tremendous demand for cyber security practitioners," said Jon Kamyck, associate dean of programs for cyber security at Southern New Hampshire University (SNHU). "Most businesses, whether they're large or small, will have an online presence, for example. Some of the things you would do in the old days with a phone call or face-to-face now happen through email or teleconference, and that introduces lots of complicated questions with regard to information."
These days, the need to shield information from malicious actors is a concern at the highest levels of business and government. State secrets can be stolen from the other side of the world. Companies, whose whole business models depend on control of customers' data, can find their databases compromised. In just one high-profile case last year, personal information for 147.9 million people - about half of the United States-was compromised in a breach of credit reporting company Equifax.
Even small companies face threats if they don't keep their security strong. A recent survey from Nationwide Mutual Insurance Company found that 58% of business owners with up to 299 employees had been victims of a cyber attack. Computer viruses and phishing were particularly common, but 12% had faced hacking as well, and 7%-more than one out of every 15 businesses-had suffered a data breach. The survey also found the companies ill-prepared to protect themselves. Less than half of them had plans in place to protect their employee or customer data.
Career Opportunity and Salary Potential in Cyber Security
As companies large and small scramble to respond to the growing threats, jobs in the cyber security field are growing fast. The U.S. Bureau of Labor Statistics (BLS) predicts that jobs for information security analysts will grow by 28% between 2016 and 2026. That's more than twice as fast as the average computer-related occupation, and four times as fast as American jobs in general.
Companies are willing to pay well for this kind of work. The typical information security analyst made $98,350 per year, or $47.28 per hour, in 2018, according to the BLS.
To help fill the need for more professionals in the cyber security world, CyberSeek, a project funded by the federal government and supported by industry partners, provides detailed information on demand for these workers by state. The tool shows that, across the country, there are about 286,000 job openings in the field, while 747,000 people currently hold jobs. That comes out to a ratio of only 2.6 employed workers for every opening, reflecting a large unfilled demand. In contrast, the overall ratio for all U.S. jobs is 5.6.
"There's a huge shortfall right now in entry-level and midlevel cyber security roles," Kamyck said. "You're looking at demand across all business sectors, with companies of all sizes."
What Does a Cyber Security Professional Do?
Kamyck said there are a wide range of roles that a cyber security professional can play in a modern company. Some small businesses may hire a single person to handle all kinds of work protecting its data. Others contract with consultants, which can offer a variety of targeted services. Larger firms, meanwhile, may have whole departments dedicated to protecting information and chasing down threats.
While companies define roles related to information security in a variety of ways, Kamyck said there are some specific tasks that these employees are commonly called on to do. In many cases, they must analyze threats, gathering information from a company's servers and cloud services, as well as employees' computers and mobile devices.
"An analyst's job is to find meaning in all of that data, see what's concerning," he said. "Is there a breach? Is someone violating a policy?"
In many cases, Kamyck said, security specialists work with other information technology professionals to make sure companies' systems are secure. That involves not just technical know-how but also people-oriented efforts.
Good security means:
Making sure employees use strong passwords
Downloading the latest patches and software updates
Ensuring data is secure
Breaches don't just take the form of someone hacking into a server. They can also involve customer lists sent through unencrypted email, a password written on a sticky notes in a cubicle, or a company laptop stolen from a worker's car.
Depending on their specific role, many cyber security professionals must also think big strategically. In many industries, companies depend on many employees having quick access to highly sensitive data: things like medical records or bank account information.
"The goal is to balance the needs of the company or the organization you're working for with the need to protect the confidentiality of customer data and trade secrets," Kamyck said.
Kamyck said people who do well in these kinds of jobs tend to be curious, competitive, and willing to keep learning to stay up-to-date with rapidly changing technology. The work draws on multidisciplinary knowledge, and people who continue with the work find that there are a variety of directions they can take their careers. For example, Kamyck said, someone who is interested in the business side might become a manager or run audits that let companies know where they need to improve to meet compliance standards. Someone who loves the adversarial part of the job might become a penetration tester, essentially an "ethical hacker" who tests for system vulnerabilities by trying to get through them.
How to Get Into Cyber Security
If you're considering a job in cyber security, it's clear that the positions are out there. The question is how to make sure you're a good fit for them. According to the BLS, most information security analyst jobs require at least a bachelor's degree in computer science, information assurance, programming, or another related field.
In some cases, the work calls for a Master of Business Administration (MBA) in information systems. That's a degree that typically takes an additional two years of study and involves both technical and business management courses.
Cyber security job requirements also sometimes include related work experience. Rather than jumping right into the security side of information technology, many professionals start out as a network or computer systems administrator. Depending on the specific cyber security position, employers may have other job requirements. For example, keeping databases secure might be an ideal job for someone who's spent time as a database administrator and is also well-versed in security issues.
Aside from work experience and college degrees, some employers also prefer job candidates who've received certifications demonstrating their understanding of best-practices in the field. The Certified Information Systems Security Professional (CISSP) credential validates a professional's general knowledge and abilities in information security. There are also more specific certificates, which can highlight specialized knowledge of computer architecture, engineering, or management.
Whatever path new employees in cyber security want to follow, Kamyck said, those who are willing to make the effort to learn the field will find abundant opportunities.
"There's needs in government, there's needs in finance, there's needs in education," he said. "There's a tremendous unfilled need."
Dale Stokdyk is a marketer passionate about STEM higher education. Follow him on Twitter @dalestokdyk or connect on LinkedIn.
Explore more content like this article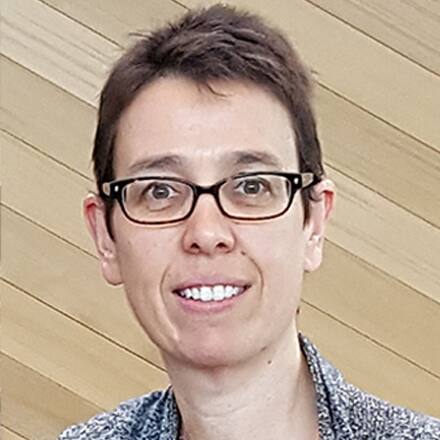 Engineering Professor Dr. Anat Eshed: A Faculty Q&A
March 27, 2020
After basing her career on physics and materials science, Dr. Anat Eshed shifted her focus to cognition and learning. She teaches at SNHU's College of Engineering, Technology, and Aeronautics. She shared her views on teaching and the importance of education as part of our Faculty Spotlight series.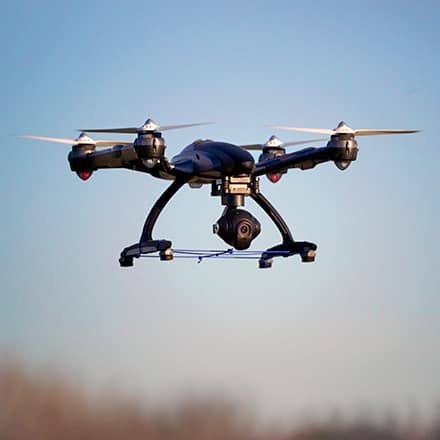 What is a Drone and Do you Need a License to Fly One?
February 20, 2020
Drones can be flown for commercial, public safety or recreational reasons. To become a drone pilot, you must fully understand FAA regulations, operating requirements and procedures for safely flying them. Just as you would need a license to drive a car, you also need a license to fly a drone.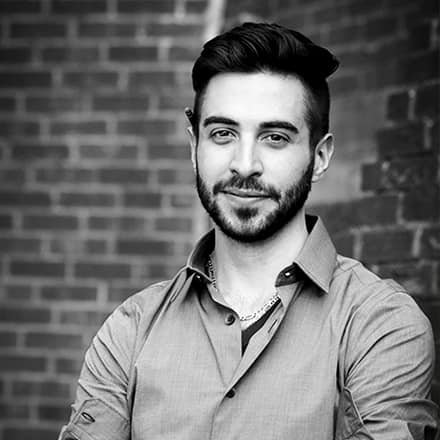 Construction Management Professor Nathaniel St. Jean: A Faculty Q&A
January 31, 2020
Architect and designer Nathaniel St. Jean is among the first professors in SNHU's construction management program, helping to educate a new generation of construction professionals. He shared his thoughts on teaching, the importance of education and more as part of our Faculty Spotlight series.