What is Information Security? Why it's Important, Job Outlook and More
Information security is protecting private information, such as electronic records and other digitally stored data, from outside sources. Information security professionals utilize their technical skills to ensure the safety of sensitive information and protect organizations' data.

Understanding the Numbers
When reviewing job growth and salary information, it's important to remember that actual numbers can vary due to many different factors — like years of experience in the role, industry of employment, geographic location, worker skill and economic conditions. Cited projections do not guarantee actual salary or job growth.
Two-factor authentication, user permissions and firewalls are some of the ways to protect private information from outside sources.
Dr. Dennis Backherms, an IT professional and STEM adjunct faculty member at Southern New Hampshire University (SNHU), defines information security as the protection of all information. "That information can be physical, such as a handwritten note, or digital, such as electronic medical records," he said.
Due to the widespread usage of technology, the number of organizations in need of protection from security threats has been continuously growing. From large global corporations to small startups, anyone using technology to help run their business needs help avoiding security breaches.
If you're interested in working in the information security field, understanding what a cybersecurity degree is and how it can help may be a good place to start.
Information Security Explained
Information security, more commonly known in the industry as InfoSec, centers around the security triad: confidentiality, integrity and availability (CIA).
These principles, aspects of which you may encounter daily, are outlined in the CIA security model and set the standards for securing data:
Confidentiality limits information access to authorized personnel, like having a pin or password to unlock your phone or computer.
Integrity ensures information can only be altered by authorized users, safeguarding the information as credible and presenting the organization or site as trustworthy.
Availability requires information to be accessible to authorized users any time they need it. To make this possible, systems need to be updated and software backed up.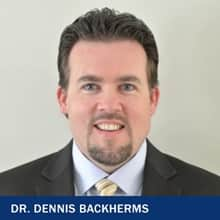 "Cybersecurity professionals today are concerned more about insider threats and the human factor," said Backherms. "The human factor is considered the weakest link in any InfoSec program."
Due to the human factor, implementing security controls no longer seems to be enough to protect data. Organizations need to ensure employees are trained properly on top of implementing software/hardware security controls.
Implementing the CIA security model keeps information protected. With growing concerns over privacy and the security of confidential information of both individuals and corporations, companies are putting more resources toward cybersecurity.
"Most organizations never publish or make their data breaches known. Besides mitigating data loss, brand reputation is usually the number one concern for most large organizations, so we never hear of the most egregious breaches," said Backherms.
In fact, larger insurance companies have special policies that cover reputation to help mitigate brand damage should a breach be publicized.
Many organizations have recognized the importance of protecting private information from becoming public, especially when that information is sensitive. The Forbes Technology Council identified some of the top cybersecurity trends to keep an eye out for.
A few of the cybersecurity trends Forbes identified include:
5G Vulnerabilities: With the new reality of remote work, the cloud and 5G have become necessary for many businesses. While 5G has many advantages, it may lead to more cyberattacks. The high speed that 5G brings to data transfer can allow hackers to go unnoticed, and it's crucial for companies to implement higher security and roadblocks to access data.


Ransomware Cyberattacks: Companies may face ransomware attacks where their data and systems are held hostage in return for ransom. This type of cyberattack is believed to grow more this year and in the years to come. According to the Forbes Technology Council, professionals need to be well-positioned and ready to deal with untrustworthy sources.


Synthetic Identities: This type of fraud occurs when scammers develop a new persona using real and fake data in hopes of financially defrauding someone, taking their money or other assets. For example, companies may need to increase security to confirm job candidate identities to prevent these synthetic identities from coming through.
Jobs in Information Security
Interested in being a part of an information security team but unsure of where your skills could be best used? Exploring the different types of jobs available in information security can help you find an IT occupation that not only interests you but will put your information security expertise to the test.
Some entry-level roles, according to the U.S. Bureau of Labor Statistics (BLS) and CyberSeek, include:
Information Security Analyst - As an information security analyst, you'll keep up to date with the latest security and technology trends and inform upper management when updates are available to better protect sensitive information. Your duties could also include installing security programs and firewalls and periodically testing for weaknesses in the company's systems. The median salary for this role in 2022 was $112,000, according to BLS.*


Intrusion Analyst - Intrusion analysts are responsible for administering security-related hardware and software pieces. They strategize and remain prepared for security threats before they can even begin working on the front line of an organization's security. Based on recent job listings, CyberSeek reports that intrusion analysts earned an average salary of $97,725 between May 2022 and April 2023.*


IT Auditor - An IT auditor's role is to assist an organization in protecting its data and controls within its technology systems. You will work to identify weaknesses in the technology and create ways to prevent security threats. CyberSeek reports that IT auditors earned an average salary of $98,805 between May 2022 and April 2023.*


Cybersecurity Specialist - As a cybersecurity specialist, you will implement systems to ensure electronic information remains secure. You'll monitor systems for signs of threats and vulnerabilities within an organization's tech systems. They also train others to know how to avoid and identify cybersecurity threats. CyberSeek reports that cybersecurity specialists earned an average salary of $92,901 between May 2022 and April 2023.*
There are many pathways you can take in the information security field, and these entry-level positions are a great starting point for your career in the field.
How Do I Build a Career in Information Security?
Information security is a growing field that needs knowledgeable IT professionals. Your bachelor's degree can provide the expertise needed to meet the demands of organizations that want to step up their security game.
Recognizing the value of a quality education in cybersecurity, institutions are taking measures to ensure their programs meet the highest standards.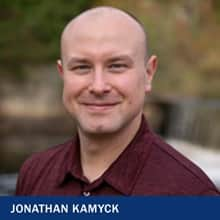 The Bachelor of Science in Cybersecurity at SNHU became a validated program of study by the National Security Agency (NSA) in 2023. As a designated National Center of Academic Excellence in Cyber Defense (CAE-CD), SNHU met the federal government's strict criteria when it comes to excellence in cybersecurity education, said Jonathan Kamyck, a senior associate dean of STEM programs at SNHU.
Some degrees to consider if you want to work in information security include:
Bachelor of Science in Cybersecurity
As a college student, you may have an opportunity to participate in National Cyber League (NCL) competitions and practice solving challenges cybersecurity professionals encounter in their field. You may focus on areas such as password cracking, network traffic analysis and web app exploitation, according to NCL.
SNHU recently placed 52nd out of over 500 colleges participating nationwide in the NCL competition.
Gaining hands-on experience in your education and beyond is helpful in the cybersecurity field. Many businesses find the skills of a computer or network systems administrator to be attractive, according to BLS. And professionals in those roles often need analytical, communication and problem-solving skills, BLS reported.
To further develop your skills and boost your qualifications, consider obtaining an industry-recognized certification, such as the CompTIA CySA+ cybersecurity analyst certification. Combining hands-on experience with a certification and/or a degree may increase your appeal to potential employers.
Discover more about SNHU's bachelor's in cybersecurity: Find out what courses you'll take, skills you'll learn and how to request information about the program.
*Cited job growth projections may not reflect local and/or short-term economic or job conditions and do not guarantee actual job growth. Actual salaries and/or earning potential may be the result of a combination of factors including, but not limited to: years of experience, industry of employment, geographic location, and worker skill.
---
Alexa Gustavsen '21 is a writer at Southern New Hampshire University. Connect with her on LinkedIn.
Explore more content like this article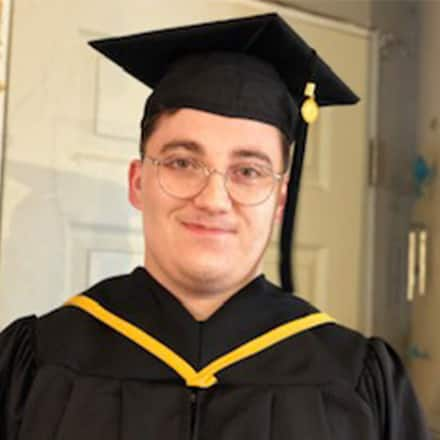 Jacob Kane-Conrad '21 was following a well-worn path to his college degree, but he also did it his own way.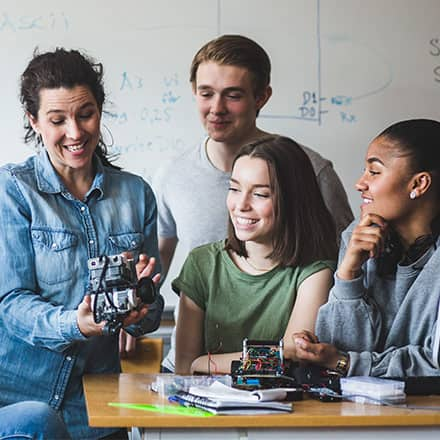 Let's start with a basic question: Exactly what does STEM mean? It's a term many are familiar with, but don't necessarily understand. STEM is a common abbreviation for four closely connected areas of study: science, technology, engineering and mathematics.
From Grace Hopper, an early pioneer in computer programming, to Katherine Johnson's contributions as a space scientist, women have been proving their value to the STEM fields for years and years. While there isn't one straight pathway into STEM, there are some general strategies that will help.
About Southern New Hampshire University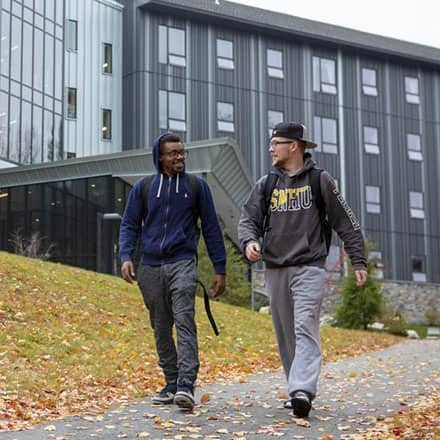 SNHU is a nonprofit, accredited university with a mission to make high-quality education more accessible and affordable for everyone.
Founded in 1932, and online since 1995, we've helped countless students reach their goals with flexible, career-focused programs. Our 300-acre campus in Manchester, NH is home to over 3,000 students, and we serve over 135,000 students online. Visit our about SNHU page to learn more about our mission, accreditations, leadership team, national recognitions and awards.