Business Student Leaves Competition in the Dust
Among some of Marissa Markelon's earliest memories are those of her father on a dirt bike in the backyard of their Milford, Connecticut home. She would sit on his lap and ask for one of her own. He'd promise he'd buy her one once she was able to ride her bicycle without training wheels. That happened when she was just 4 years old.
Since then, Markelon has captured two women's motocross national championships, been derailed by illness and is now on the comeback trail while earning a business degree online at Southern New Hampshire University.
One thing is for sure - Markelon has grit.
Family Time Leads to Competition Wins
Dirt bike racing was family time for Markelon's family. Almost every Friday night was spent at a local track to watch races. "That was the start of our weekend," she said.
Markelon soon began competing alongside other 4-year-old boys and girls on 50cc bikes. By the time she was 11, the family was traveling throughout New England so she could ride in bigger races against stiffer competition. She began winning - a lot.
First, she was winning the girls division races. Then her times were fast enough to compete with the leaders in boys races. By the time Markelon was 12, she and her parents recognized her riding talent could take her far. They began thinking, "Let's look to even bigger things - the nationwide series," she said.
Eventually, Markelon was good enough to race in an area qualifying race for the Loretta Lynn Amateur National Motocross Championship at the Loretta Lynn Ranch in Tennessee - the largest and most prestigious amateur race in the world. Markelon won her first area qualifier and placed eighth at the Loretta Lynn and was soon competing there annually.
Markelon began racing professionally when most kids are just starting to drive. She was the 2009 Rookie of the Year and won the women's series world championship in 2014 and second in points in 2015. She felt like she had a good shot at the title again in 2016 when things took a turn.
Epstein-Barr Hits
At first, Markelon thought she had simply come down with a virus. She didn't feel good, was tired all the time and couldn't motivate herself to train. But the symptoms lingered, and doctors were unable to accurately diagnose and treat her. Finally, she visited a naturopath who suggested she be tested for Epstein-Barr and Markelon had the answers she was looking for.
Epstein-Barr is a widespread virus that causes mononucleosis with symptoms including headache, fatigue, fever, inflamed throat and lymph nodes and more, according to the Center for Disease Control and Prevention. It can be challenging to diagnose because many symptoms are similar to other illnesses. Markelon said her doctors considered a number of conditions ranging from Lyme Disease to fibromyalgia,
For most people who contract the virus - which is nearly every adult - it remains dormant, or if it does cause mono, it does so only once. In rare cases, "chronic active EBV infection" can be long term, according to the Mayo Clinic.
There is no cure for Epstein-Barr, but Markelon has adapted her lifestyle to minimize the debilitating symptoms. Namely, that means a lot more rest than she was getting, drinking lots of water and being overall healthier.
Preparing for Life Beyond the Racetrack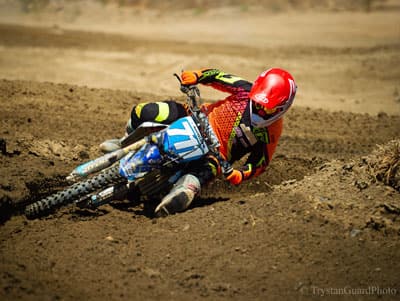 Professional dirt bike racing is a young person's game. The training regimen is intense. Markelon mountain biked 100 miles or more a week, did high-intensity rowing machine sprints and employed a "muscle confusion" kettlebell workout. Thirty minutes on a dirt bike can burn 1,500 calories. "Your body is working the whole time," she said. "The training for it is grueling."
She knew she had to plan to for life when her riding career was over. There was a period before Markelon's run at national championships that the women's motocross series suffered a lack of support and races became sporadic. Markelon's motivation waned, and it was during that period, and again when she was ill, that she realized how outsized a role dirt biking took up in her life.
"I didn't know where to go or what to do. Without a dirt bike underneath me, what do I like?" she said. "I wanted to do something more with my life and (started) looking to my future after dirt biking. I finally got to a point where I was super motivated. I knew I wanted to do something and be somebody after racing."
She decided she wanted to earn her degree and began taking online classes in SNHU's bachelor's in business administration program. While she was traveling in her RV on the way to races at tracks strewn about the country - often with her sister or a friend - she would be online doing coursework. That, combined with a hectic training and racing schedule, demanded a lot of discipline.
"It helped me learn how to better utilize time management," Markelon said. "It made me realize I was capable of more than I believed."
Markelon is just now dipping her toe into the competitive dirt bike waters once again. She recently competed as an amateur in another area qualifier for the Loretta Lynn and expects to graduate in April 2019. She wants to open her own business.
"I want to do something on my own," she said. "I just want to do something to help other people and keep me going. I need something that's going to be challenging."
Joe Cote is a staff writer at Southern New Hampshire University. Follow him on Twitter @JoeCo2323.
Explore more content like this article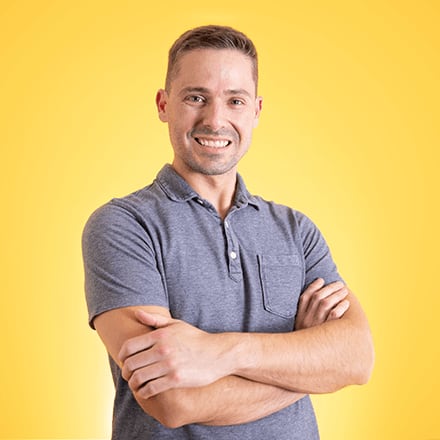 July 19, 2021
Blake Venable always knew he wanted to get his bachelor's degree, not only to achieve a personal goal, but to build on his already successful career. Working toward his degree in accounting, Venable is becoming more confident in himself and doing what he loves.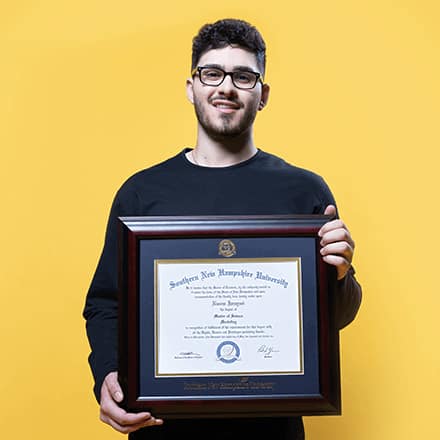 July 19, 2021
When Naeem Jaraysi '20G earned his bachelor's degree, he knew he wasn't done with school. He saw firsthand the importance and longevity of education and was determined to set himself up for a future of possibilities.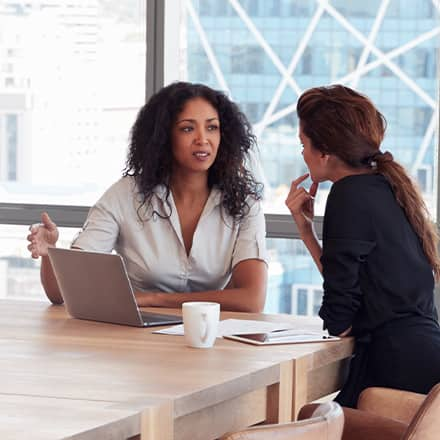 July 16, 2021
Human resources is an integral part of any organization, playing a key role in the strength and vitality of its workforce. While HR roles can vary, the overall goal of the field is the same: to support employee recruitment, retention, engagement and overall productivity.