I Have My Bachelor's Degree in Criminal Justice - Now What?
Having achieved one goal of entering into a law enforcement profession, many personnel in the field next look to advance their careers and their ability to make a positive impact in their respective communities. Earning a criminal justice degree is an achievement that often comes with additional benefits but brings up another question: I have my bachelor's degree in criminal justice. Now what?
Is Criminal Justice a Good Major?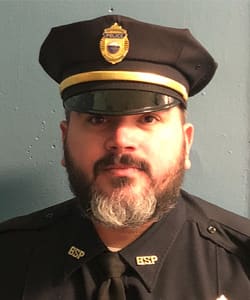 Joseph Medina had been passed up for a promotion multiple times. Frustrated, he approached his sergeant who suggested he do something to better himself in order to stand out to his employers, the Boston School Police Department. He did just that by earning an online criminal justice associate degree to boost his resume.
Medina, who was swiftly promoted to citywide mobile sergeant, is now taking aim at a bachelor's degree in criminal justice.
"I attribute my education with my promotion and have seen, firsthand, the continued career opportunities that are now attainable as a result of earning my degree," he said.
David Lemieux earned his police administration degree, an achievement he said came with a raise from his current employer, the Portland Police Department in Maine.
"Portland has an agency of approximately 150 police officers; I chose criminal justice in police operations to advance through the ranks as I gain experience," he said. "One of the reasons why I chose Portland was because of the room for advancement."
Of course, earning a degree while working full time comes with its own difficulties, and Lemieux said he needed to find a program that meshed with his work schedule, which typically involves second- and third-shift hours. A traditional on campus schedule wasn't an option if he wanted to sleep, so he turned to an online criminal justice program, which he said offered the best value in terms of time, flexibility and price.
"It was a little bit of a challenge figuring out how to plan my work, personal time and school work," he said.
Lemieux said he forced himself to break his weekly work into manageable chunks in order to meet assignment deadlines.
"Every instructor had a vast array of knowledge; they got back to you within 24-48 hours on a question that you might have," he said. "The instructors know that life happens and were able to work with you if an incident came up."
What Can You Do with a Criminal Justice Degree?
Jobs within the criminal justice field typically encompass several key areas or disciplines, including, but not limited to:
Law enforcement
Psychology
Criminology
Information technology
Corrections and rehabilitation
Social services
Research
Public administration
Law
With such a wealth of interests at hand, students pursuing a criminal justice degree may be surprised at just how many different professional applications are available.
Published data from the FBI's Uniform Crime Reporting division shows there were nearly 1 million full-time law enforcement employees in 2017. And the U.S. Bureau of Labor Statistics (BLS) reports nearly 3.4 million total jobs in protective service occupations and a 7% job growth rate among police officers and detectives through 2026.
Those who aren't already employed or who are considering the next step for their careers can use their criminal justice degrees to gain entree into a number of fields including, according to Criminal Justice Degree Schools, the following:
Law Enforcement - Municipal and state police officer, federal agent, U.S. marshal, fish-and-game warden or conservation official
Corrections - Correctional officer or treatment specialist, probation officer, substance abuse and behavioral disorder counselor
Forensics - Blood spatter analyst, computer forensic investigator, crime lab analyst, crime scene investigator, forensic ballistics expert
Homeland Security - Air marshal, Border Patrol Agent, CIA analyst or officer, Customs officer, emergency management director, Secret Service agent, TSA screener
Private Security - Bodyguard, fraud investigator, information security analyst, private investigator, security guard
Legal Services - Paralegal, victim advocate
Criminal Justice Career Fields
Crime scene investigators or forensic science technicians are tasked with handling evidence from a crime scene. They collect, identify, process and analyze evidence used to catch, convict or acquit criminal suspects. In order to become a crime scene investigator, there a number of requirements, including the possession of a bachelor's degree in either forensic science or a natural science, like biology, with an emphasis on criminal investigation, or a criminal justice degree with a background in science. According to BLS, employment in this field is expected to grow by 17% through 2026, and the median salary for these professionals was $57,850 in 2017. This figure increases for those who possess advanced degrees, such as a master's degree in criminal justice, are specialized or have received extensive training. Students interested in this rewarding, yet competitive field may find taking classes like Crime Analysis and Effective Police Service relevant and interesting.
Law enforcement officers are responsible for maintaining public safety, preventing criminal activity, and apprehending criminal offenders within their jurisdiction. They also work in collaboration with other agencies within the criminal justice system to aid in the prosecution of criminals. A bachelor's degree is seen as favorable for officers seeking promotional opportunities and career advancement. In addition, the competitive nature of the law enforcement sector means that those with college experience usually stand out in the hiring process. A median average salary of $62,960 was reported by BLS in 2017. Individuals interested in this career choice should consider a police officer degree in Criminal Justice Human Services and Advocacy or Crime Analysis and Effective Police Service.
Probation officers work with offenders who have been sentenced to probation; they are mainly involved with determining appropriate sentencing and the level of probation to be received. A bachelor's degree is preferred, but for federal and other advanced positions, a master's degree is required.
Parole officers work with individuals who have been convicted of a crime and have been imprisoned. Like probation officers, parole officers are required to hold a bachelor's degree; those employed at the federal level are usually required to possess at least one year of graduate work. Median annual salaries for probation officers have been reported as $51,410 per year, according to BLS. A degree in criminal justice corrections could prove invaluable for those interested in these positions.
Immigration and Customs Enforcement (ICE) agents are responsible for preventing illegal immigration activities and preventing the unlawful traffic of goods into the US. With increased focus on border control and national security, these individuals tackle a number of issues, including human trafficking and child exploitation, cyber crimes and intelligence gathering. Entry-level ICE agents are required to hold a bachelor's degree; however, a master's degree or evidence of at least one year of graduate study is preferred. These agents work within federal government organizations such as The Department of Homeland Security (DHS) and US Customs and Border Protection (CBP). Students interested in this career path may enjoy courses in International Criminal Justice or Threat Assessment Fundamentals.
Federal special agents are law enforcement officials with the entire country as their jurisdiction. Careers in criminal justice can be found within the Federal Bureau of Investigation (FBI) and Central Intelligence Agency (CIA). As the nation's primary investigators, these individuals are responsible for enforcing federal laws and investigating criminal activities that threaten national security. At minimum, a bachelor's degree is required; however, an advanced degree is commonplace and necessary for career advancement. The average base pay for a special agent is $120,967, according to Glassdoor. For students interested in these career opportunities, a homeland security & counterterrorism degree or master's degree in advanced counterterrorism may pique their interest.
Jobs in criminal justice may also be geared towards academic research into criminal intent, organized crime, terrorist activities or individual psychological indicators.
Opportunities in the criminal justice field are diverse and plentiful, and industry trends and insight have shown that career advancement is more easily obtained with the appropriate educational credentials and hands-on experiences.
Legal Careers for Criminal Justice Graduates
Legal Advocates: There's more to legal careers than just being a prosecutor or defense attorney. While litigation is a key part of the justice system, the law is vast and complex, and there are professionals whose job it is to help interpret the law for special interest groups, as well as to work toward developing policy. These advocates operate in many areas, but some common legal advocate fields include healthcare, children's law and immigration. Unlike courtroom lawyers, the job of the advocate is to advise clients on facets of the law impacting their situation. Clients can run the gamut, from patients encountering insurance difficulties with their healthcare provider or families trying to immigrate to the U.S. and need help navigating the system. A bachelor's degree in human services and advocacy may be a good fit for someone seeking a career in this field.
Paralegals: Paralegals are instrumental in every aspect of the legal profession, as they assist attorneys in a variety of crucial tasks. According to the National Federation of Paralegals, individuals interested in this career course are increasingly expected to hold a bachelor's degree. Paralegals made an average annual salary of approximately $50,000 in 2017, according to BLS.
The Unofficial Benefits of a Criminal Justice Degree
Having achieved his goal of earning a bachelor's degree in criminal justice, Lemieux said he has a newfound confidence in his job duties.
"My affidavits have significantly improved," said Lemieux. "This was because of the projects and milestones we had to complete in each course. My instructors were able to provide me the proper feedback of how to obtain references and put them in a (proper) format. (My criminal justice degree) has also provided me with the knowledge in constitutional law to conduct proper police community involvement."
Similarly, Medina said there have been many practical benefits in addition to his promotion and obvious monetary gain.
"I feel that through my education I learned more about the other agencies that I interact with, such as the court system and the corrections system," he said. "I also learned a great deal about how a lot of the principles and tactics utilized in modern policing came to be."
Most important, said Medina, is the impact he's experienced at home.
"The promotion has enabled me to better provide for me and my son," he said, "and my earning of my degree has made my son realize the importance of education and has motivated him to want to go to college."
Ryan O'Connor works in higher education marketing at Southern New Hampshire University. Follow him on Twitter @NHRyGuy or connect on LinkedIn.
Explore more content like this article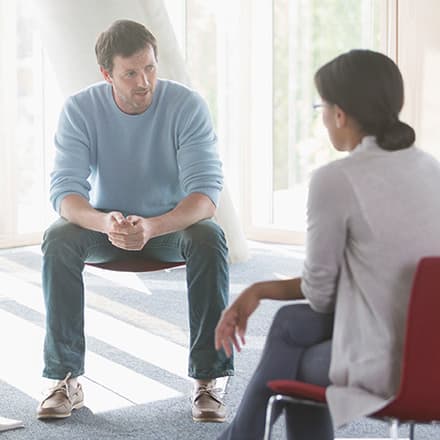 What Can You Do with a Psychology Degree?
September 05, 2019
With a degree in psychology, you can use core skills such as research, decision-making and communication to work in a vast array of fields, including business, counseling, human resources and many more.