Military Spouse's Scholarship Award Will Advance Her Work in IT
Linda McCoy has worked for more than 15 years in information technology in the banking industry, yet to move ahead in her career she knew she needed a degree. As a military spouse for nearly a decade and the mother of a 6-year-old son, McCoy's priorities often didn't include herself. Now, thanks to a full-tuition scholarship from Southern New Hampshire University, she'll be able to put herself first but help her family at the same time.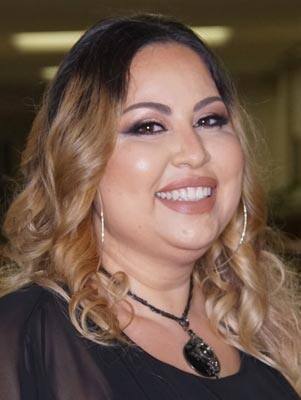 McCoy is the 22nd military spouse to receive a full-tuition scholarship from SNHU through its partnership with Operation Homefront. One military spouse is presented with a scholarship at each of the four SNHU-sponsored Homefront Celebration held throughout the country each year. Each celebration is a special night out with dinner, a guest speaker, lots of door prizes and dancing, geared specifically to military spouses, who keep the home fires burning while their husband or wife serves.
Upon learning she would receive the full scholarship at the Sept. 28 Homefront Celebration at the Wigwam Hotel in Phoenix, Arizona, McCoy said she was "very surprised, honored and excited." Her husband, William McCoy a combat-related disabled U.S. Army veteran, said he was really happy for her to have this opportunity to earn her bachelor's degree - and the timing couldn't be better.
Ready to Open New Doors with a Degree
"I was just thinking that I should take the next step and go to school," McCoy said. "The timing of this award, along with the celebration event was just perfect." She aspires to earn a bachelor's degree in information technology and business management and be able to build off her work experience to further her career and provide for her family she said.
"I really need to be able to put a degree on my resume. I often felt like I was just barely getting by on experience from hands-on," said McCoy. "I think it would open up many doors and opportunities for me in the job market to earn more. Education is important because it helps to develop a person and gives tools and life skills to better yourself."
McCoy said education can be particularly important for military spouses. "It promotes independence and empowers military spouses, to not just be known as spouses of service members and not be solely dependent on service members/veterans' income," she said. "It is also important to be prepared for the job market to further your career, and be able to provide for your family in case the service member/veteran is no longer able to work."
Getting and Giving Support
While she had a good support system in Phoenix, McCoy said as a military spouse it was tough, worrying about her husband while he was deployed. "I learned to stay busy and bury myself in work while he was in Iraq," she said.
McCoy has volunteered for the past 3 years, logging over 100 hours, for Operation Homefront's Hearts of Valor program. The program "seeks to honor the service and sacrifice of the people who care for our nation's wounded, ill or injured warriors by providing a community of support based on a foundation of empathy and mutual understanding," according to the program's mission statement. As the co-lead peer facilitator for the Phoenix support group, she and her co-leader plan and execute formal meetings and wellness events for group members and collaborate with another Arizona group to coordinate events.
"I joined Hearts of Valor for peer support, as it was recommended by a Phoenix VA caregiver support coordinator," McCoy said. "The group in Arizona was small and has since grown from having one leader for all of Arizona and now has four leaders that cover, Phoenix, East Valley cities and Tucson."
Scholarship Presented in the Company of Her Peers
Dr. Randy Plunkett, assistant vice president of military initiatives at SNHU, presented McCoy with her scholarship in the company of her peers - nearly 100 military spouses - and other special guests at the Phoenix Homefront Celebration.
"Southern New Hampshire University is proud to present Linda McCoy with this scholarship. Her application showed our team that she has amazing educational goals and a burning desire to pursue a career in information technology," Plunkett said. "We also are grateful for all the fantastic support that Operation Homefront provides to military families and appreciate their commitment to support spouses who want to pursue higher education."
Nicole Lovald, also a military spouse as well as a life coach, yoga teacher and author, was the evening's featured speaker. Throughout her career, Lovald has worked with service members, veterans and their families. She also provides advocacy and support for veterans in their pursuit of higher education.
McCoy plans to begin her degree online with SNHU within the coming 3-6 months.
Pamme Boutselis is a writer and content director in higher education. Follow her on Twitter @pammeb or connect on LinkedIn.
Explore more content like this article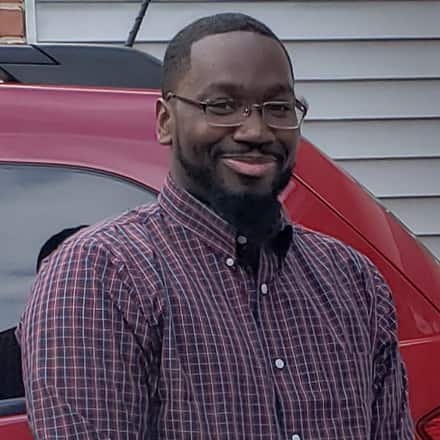 May 27, 2021
Steven Moore is approaching a decade as a human resources assistant, and while he loves his job, he is stuck in his pay grade. Now he's the 31st military spouse to receive a full-tuition scholarship to SNHU through Operation Homefront and is ready to take the next step toward career advancement.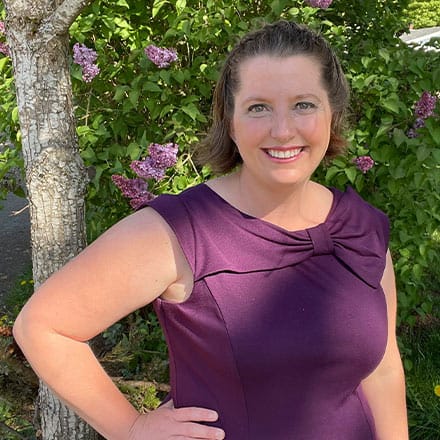 May 07, 2021
When it comes to helping others, Tevera Holcomb Hesslink has passion and determination – she seldom puts herself first. With her husband's retirement from the U.S. Navy on the horizon, Holcomb Hesslink's looking toward the road ahead and is ready to bring her aspirations to the forefront.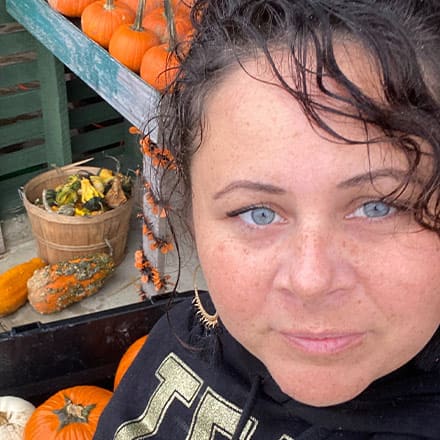 March 31, 2021
Helping people is what Codie Maile believes to be her purpose in life. As the 29th military spouse to receive a full-tuition scholarship to SNHU through the university's partnership with Operation Homefront, she is ready to finish her degree and follow her dreams.