SNHU Marks MLK Day with Breakfast and Reflection
From leading bus boycotts in Montgomery, Alabama to fighting for equal voting rights for African Americans in Selma to penning a letter from his jail cell that is still relevant 5 decades later, it seems there's little that Dr. Martin Luther King Jr. did publicly that doesn't inspire millions.
Southern New Hampshire University marked King's life and legacy Monday at a breakfast hosted by the Office of Diversity Programs. Shanita Williams, associate vice president of talent engagement and inclusion, spoke about how King's most famous speech, "I Have a Dream," inspires her.
"His dream was so vivid and so compelling it drew nearly a quarter million people to the march in Washington," she said.
Williams said when she thinks about King's speech, it makes her think of the millions of smaller dreams we all have and the power of those dreams to change our lives. Dreams, she said, are powerful whether they are epic like King's or inspire someone to become the first in their family to go to college, or to learn a new skill to apply for a better job.
"I think one of the things I learned from Dr. King is that it's okay to dream," Williams said. "Like Dr. King's dream, we need your dreams, too. Those dreams matter. I hope that in our time of reflecting on Dr. King's dream … that we are also inspired that we can do the same."
Kayla Page, SNHU's director of diversity programs, said the Martin Luther King, Jr. Day holiday is important in itself because of what King's life's work has come to represent to so many people even beyond the specific advancements in civil rights he successfully advocated for.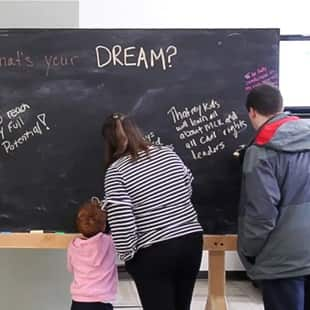 "The day itself as a holiday feels important because it symbolizes progress," she said. "It symbolizes the potential of movement. It symbolizes that complex, creative movements can inspire change. I think there's something relevant about that in and of itself."
Williams said she was initially intimidated to speak about a man who has figured so large in her life but wanted to use it as an opportunity to express her gratitude for the work King and other leaders did to make the country better for others.
"I wanted to do my part to let Dr. King know that I am truly from my heart thankful for the opportunities that are available today because of the work that he and his team members did," she said.
Williams said the fact that events like Monday's are still happening more than 50 years after King's death demonstrates how powerful his message and legacy are.
"To walk in the room and see it fill up and to see everyone so engaged and so excited - it really felt good that the work that he's done is so important to so many people," she said.
"It's still going. It's still alive."
Joe Cote is a staff writer at Southern New Hampshire University. Follow him on Twitter @JoeCo2323.
Explore more content like this article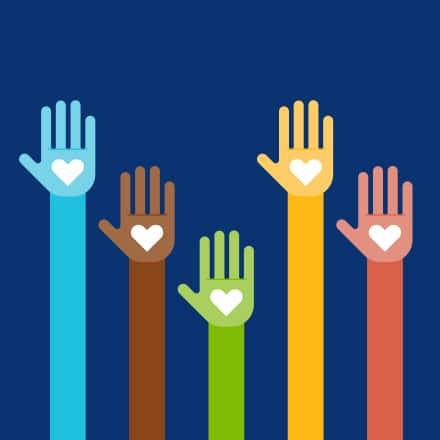 June 21, 2021
SNHU's 2021 Global Days of Service brought attention to a different societal issue each month: hunger, shelter, environmental justice and the pandemic's essential workers. Throughout the four-month-long event, Penmen from across the world shared their stories of service, community and strength.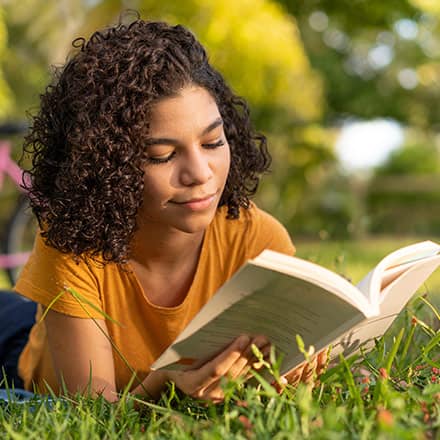 June 18, 2021
If you are searching for book suggestions, look no further: The annual summer reading recommendations have arrived. This year's list features more than 35 selections that span several genres suggested by some of SNHU's academic leaders.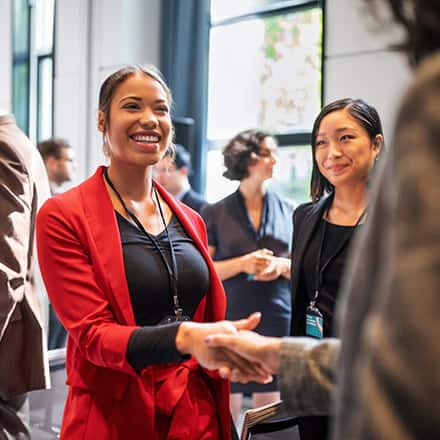 June 04, 2021
The day you receive your diploma from your university is a proud one, marking the culmination of your degree. But, your relationship with the university doesn't have to end there. Alumni are an integral part of a university community and are true advocates for student success.