Scholarship Will Help Military Spouse Reach Healthcare Career Goals
SNHU staff congratulate Operation Homefront scholarship recipient, Heather Jaquay. L to R: Dr. Randy Plunkett, assistant VP of military initiatives, Lauren Keane, assistant VP of communications, Kendra Thomas, assistant director of military initiatives, Heather Jaquay, Emily DeVito, assistant director of military initiatives, Tamara Sherrod, partnership marketing program manager.
Heather Jaquay had a lifelong passion for nursing, with her sights set on becoming a neonatal intensive care unit (NICU) nurse. Beginning life as a 3-lb. preemie, she credits the excellent care of NICU nurses with being here today. It wasn't until she was an adult that she realized a fear of needles might keep her realizing her dream.
"I was crushed," Jaquay said. "How could I work in the medical field and fulfill my goals? Then I realized there are so many career opportunities in healthcare. I could make a difference in a different department or role."
She's going to have the chance to do that as the recipient of a full-tuition scholarship from Southern New Hampshire University (SNHU), where she'll pursue a bachelor's degree in healthcare administration online.
On Her Way to a Degree and a Career
As a military spouse and mother of three, college didn't seem to be in the cards any time soon for Jaquay. She had the desire but the family wasn't in a place financially for her to pursue a degree, and even if that changed, she knew she needed the flexibility a military life requires.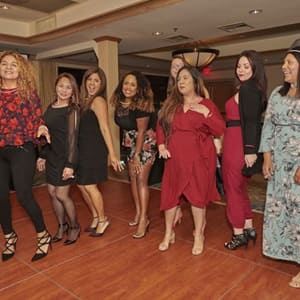 The full-tuition scholarship, awarded on Friday evening at the SNHU-sponsored Homefront Celebration event in San Diego, California, will allow her to begin on the road to her long-desired career path without financial constraint.
The online healthcare administration bachelor's program will provide access to her degree work regardless of where her husband Dave's service in the U.S. Navy takes them. "I still am in such shock I was chosen," Jaquay said. "I wish I could express how I feel. There are just not enough words. My son has autism and I have two daughters. With a degree and career, I'll be able to provide a life full of opportunities for them."
Jaquay is the 23rd recipient of an SNHU scholarship through an ongoing partnership between the university and Operation Homefront, a nonprofit with the mission – according to its website– of building "strong, stable, and secure military families so they can thrive in the communities that they've worked so hard to protect."
Each year, SNHU sponsors four Homefront Celebrations to honor military spouses throughout the country, with a scholarship awarded at each. The partnership is integral to SNHU's long commitment to service members and their families. Jaquay had an opportunity to meet a recent SNHU graduate on Friday evening, military spouse Shelly Villa, a 2015 Homefront Celebration scholarship recipient, who earned her degree online in criminal justice.
Education as a Key to Giving Back
Emily DeVito, assistant director of military initiatives at SNHU, was the guest speaker at Friday's Homefront Celebration. A veteran and military spouse, DeVito said it can be easy, as a military spouse, to lose touch with your passions and interests as you continuously sacrifice for your family.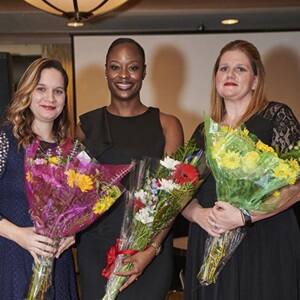 "Pursuing education is not only a way to honor your own passions, interests and professional goals; it offers a chance to connect with the greater world outside of the military community," she said. "I've also met so many military spouses through this partnership where education has been their key to giving back to the military community, as their experiences as a spouse led to professional goals in the human service space working with wounded warriors and military family counseling."
Kendra Thomas, also an assistant director of military initiatives at SNHU, as well as a veteran and military spouse, was on hand at Friday's event. She said she particularly loves meeting other military spouses at Homefront Celebrations. "It's a rare opportunity for them to get dolled up and be celebrated. Each spouse I interact with has such an incredible story of strength and perseverance," she said. "They are making the most of the moves, deployments and everything else they may encounter and handle each experience with such poise and grit."
While military life offers unique challenges, Jaquay focuses on the opportunities. "The sense of community is something unimaginable. To see us all come together from all different parts of the country, and create lasting friendships is pretty great," she said. "To be able to expose our children to different ways of life is pretty amazing, too."
She said it's tough being so far away from their families but "the support from various military friendly organizations such as Operation Homefront is an amazing benefit to military families and spouses."
The "Why" Behind the Goal
Dave Jaquay hit the 15-year mark of military service in early January, a time period that has taken the couple – and eventually their children, too – from Indian Head, Maryland to Santa Rita, Guam, to Hawaii and then San Diego. Son David, 12, was diagnosed in late 2009 with autism, a diagnosis which would directly affect his mother's career aspirations.
"I would like to work in a behavioral health setting with my degree. Being the mom of a special needs child, I can see my greatest impact being in that setting," Jaquay said. "There are so many things that can change to make the lives of our kids and families better and I would love to be a part of that change."
When she received the initial phone call with news of her scholarship award, Jaquay said, "I asked a few times if she was sure. I couldn't believe I was chosen. I cried on the phone and tried to hide it. I still can't believe I was chosen."
She immediately called her husband, who was equally as excited. "He came home and we went to lunch to let it sink in that I get to go to college and he couldn't be happier for me, and for us," she said.
Jaquay said her son doesn't really understand the concept of what she told him but he said, "Yes, school," which she thought was pretty great. Her daughters, Hailey, 9, and Avery, 7, quickly got on board with back-to-school planning for their mom. "My two girls think I am going to a school like theirs and want to help me pick out a backpack and folders, so cute. We are all so thrilled," she said.
It's not surprising that the couple's children were top of mind when Jaquay applied for the scholarship. "My goal would be to give my kids something to look up to. To support my husband in being able to provide for my children," she said. "To show my kids that moms can do it all."
Jaquay said education is important to her because she wants to set a good example for her kids. "To be able to have a career and not just a job," she said. "Getting the skills and knowledge I need to truly make a difference."
Pamme Boutselis is a writer and content director in higher education. Follow her on Twitter @pammeb or connect on LinkedIn.
Explore more content like this article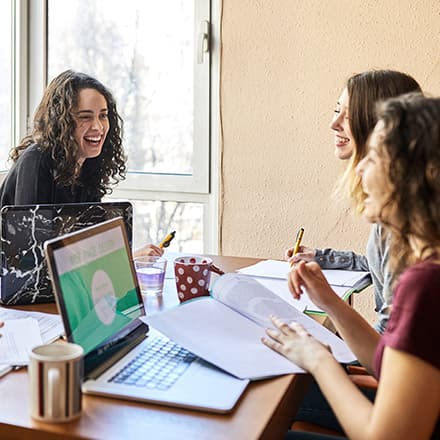 June 16, 2021
In balancing work, personal lives and academics, college stress is a reality for many students. Recognizing signs of burnout, knowing how to handle your responsibilities and making sure you're taking care of your mental health can make college stress more manageable.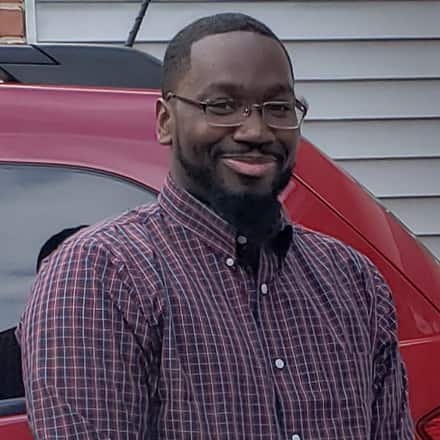 May 27, 2021
Steven Moore is approaching a decade as a human resources assistant, and while he loves his job, he is stuck in his pay grade. Now he's the 31st military spouse to receive a full-tuition scholarship to SNHU through Operation Homefront and is ready to take the next step toward career advancement.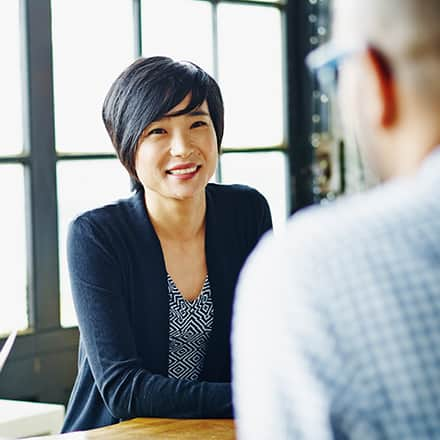 May 14, 2021
While receiving a nomination letter from an honor society like Delta Mu Delta is a thrilling recognition of dedication and skill, you might take a look at the membership fee and ask, "Is it worth it?"