SNHU Grad Surprised with Diploma Delivery Following Serious Car Crash
When Christopher Kauffman decided to change his life by going back to college online, he couldn't have foreseen the challenges he would face.
In late March, Kauffman's vehicle struck a bridge abutment and flipped over. Just months from completing his bachelor's degree in business administration at Southern New Hampshire University, Kauffman was transported to a trauma department and then intensive care.
But Kauffman persisted throughout his recovery and completed his final course to finish his degree. He said he was able to communicate with his instructors to make accommodations so he could complete his coursework on time while recovering from his injuries.
"That was really special to me that they helped me out through that," he said.
His employer, Buckeye Partners, an independent liquid petroleum products pipeline operator based in Breinigsville, Pennsylvania, took note. They contacted SNHU, and on Monday his family and co-workers gathered to surprise Kauffman with his diploma, as well as a cap and gown. For Kauffman, it was the culmination of a goal he had long worked for.
"It means so much to me that everyone from my team and family were here to celebrate today. I really wasn't expecting it," he said. "Going back to get my degree was something that I always wanted to do, and I promised my mom I would do. It took quite a while, but I did it."
Kauffman, who works as a project specialist in Buckeye's project management and feasibility engineering team, said he hopes his degree will help advance his career and is considering earning his master's degree in the future.
Tim Ernst, Buckeye's director of project feasibility, said the company was moved to reach out to SNHU after seeing how hard Kauffman worked toward his goal.
"We're so proud of Chris especially after everything he went through this year," Ernst said. "This degree will help propel him to the next phase of his career, and we are so happy we could celebrate his accomplishment with SNHU today."
Former SNHU President for Global Campus Greg Fowler made the trip to Pennsylvania to present Kauffman with his degree. He said Kauffman exemplified the determination so many online students show as they earn their degrees while working and raising families.
"Chris has worked hard on his program for the past couple of years and through true perseverance and grit finished up his last course while recovering from his accident," Fowler said. "He truly is the epitome of what it means to be a Penmen."
Joe Cote is a staff writer at Southern New Hampshire University. Follow him on Twitter @JoeCo2323.
Explore more content like this article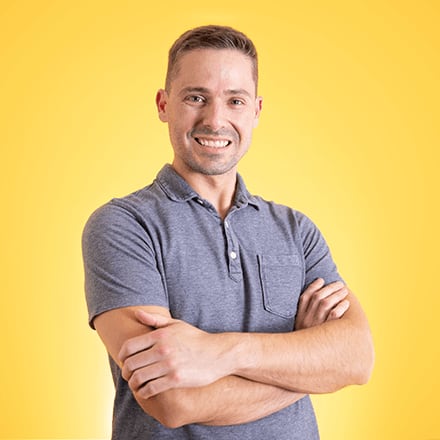 July 19, 2021
Blake Venable always knew he wanted to get his bachelor's degree, not only to achieve a personal goal, but to build on his already successful career. Working toward his degree in accounting, Venable is becoming more confident in himself and doing what he loves.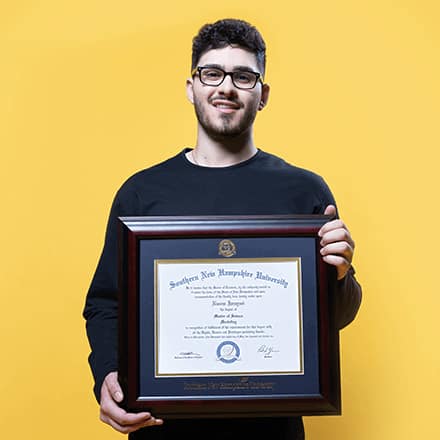 July 19, 2021
When Naeem Jaraysi '20G earned his bachelor's degree, he knew he wasn't done with school. He saw firsthand the importance and longevity of education and was determined to set himself up for a future of possibilities.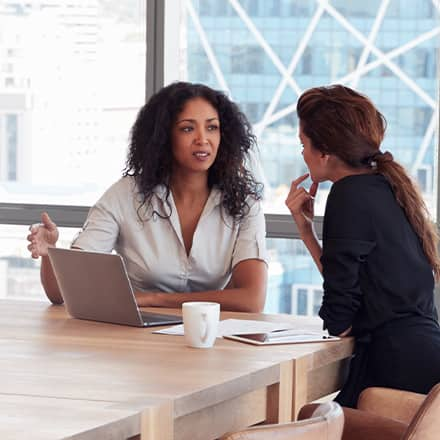 July 16, 2021
Human resources is an integral part of any organization, playing a key role in the strength and vitality of its workforce. While HR roles can vary, the overall goal of the field is the same: to support employee recruitment, retention, engagement and overall productivity.