Global Citizens Circle Addresses Civility in Politics
Amidst a flood of daily Twitter rants, partisan screams on cable news, protests and polemics, it can seem like civility, especially in politics, is dead. Two political veterans visited Southern New Hampshire University (SNHU) to discuss the current state of political conversation in America and how having difficult conversations can still be beneficial.
SNHU Civics Scholar Dean Spiliotes moderated the Global Citizens Circle's "Civility in Politics: Can I Really Have That Conversation with You?" He was joined by Alice Stewart, a veteran of Republican presidential campaigns and CNN political commentator, and LaTosha Brown, co-founder of the Black Lives Matter Fund.
Both women said that even in a heated political environment, they strive to have meaningful conversations with those who hold differing views. Stewart said she developed a friendship with a liberal-leaning chef who appeared on her Arkansas radio show because they shared a passion for the local food scene.
"We just built a great relationship based on something we all agreed on," she said. "It was a great lesson for me. That was an example of reaching out past the political divide."
Brown said instead of focusing on civility, she tries to have conversations that are based in truth. Disagreement - even passionate, perhaps loud - disagreement - can be productive if there is honesty behind it. It's important, she said, to be courageous enough to "lean into the conflict" to have difficult conversations.
Brown also pushed back on the idea that the state of civility in America is the worst it has ever been. It's easy to feel that way, but she asked, when was politics in America particularly civil?
"People say 'go back to the good old days.' When was that exactly," she said. "I don't think there was a moment, especially in this country, that we explored the heights of that. I think it's important to see the power of conversation, but also not romanticize them."
Spiliotes pointed to the speed and volume of information on digital media as one important difference in today's environment, calling it the "proverbial fire hose."
Stewart said campaigns she worked on relied on digital media campaigns to efficiently reach potential voters, but also found themselves behind against false information that spread quickly online.
"A lie can get halfway around the world before the truth gets its pants on," she said. "By the time we're catching up to it, we're playing defense."
Brown said while the internet adds to the volume of bad information and the speed it can travel, the larger issue is the lack of engagement and education that makes too much of the population susceptible to so-called fake news.
"I think part of what makes the internet effective is there's a particular vulnerability," she said. "... there's a lack of education and a lack of people paying attention."
Global Citizens Circle was founded in 1974 by the Dunfey family as a way to foster discussion, diversity and "constructive change" addressing the critical issues of the day. In 2019, the nonpartisan, nonprofit group moved back to the SNHU campus.
Joe Cote is a staff writer at Southern New Hampshire University. Follow him on Twitter @JoeCo2323.
Explore more content like this article
Health Professions Clinical Faculty Darla Branda: A Faculty Q&A
December 13, 2019
After spending 4 years in the military, Darla Branda earned her degree and began working in health information management. She's since joined the faculty at SNHU, and we asked her to share her thoughts about teaching, the importance of education and more as part our Faculty Spotlight series.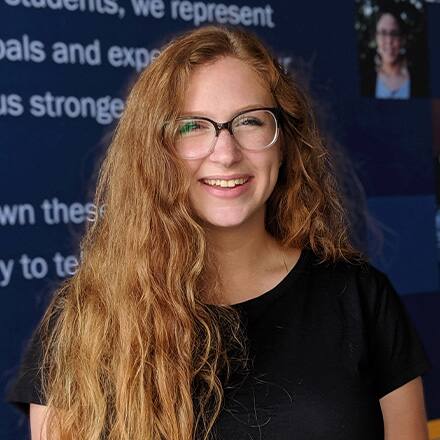 Student Travels to Poland to Help Restore Jewish Cemetery
December 11, 2019
For Vivianne Schill, service runs deeper than an interest. It's part of her identity. While she's participated in many types of service projects, Schill recently completed one that was especially meaningful for her.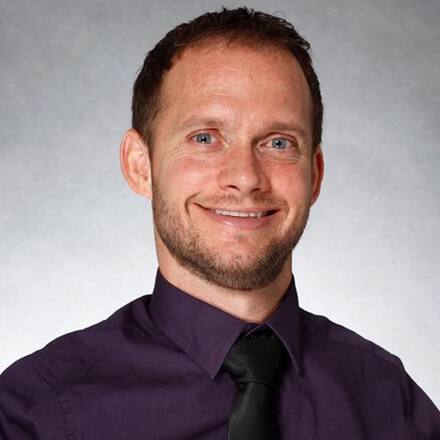 Clinical Mental Health Instructor Dr. Damion Cummins: A Faculty Q&A
December 06, 2019
Dr. Damion Cummins found his passion for counseling during his recovery from a life-altering sports injury. Now he teaches students in Southern New Hampshire University's master's in clinical mental health counseling so they can begin careers counseling others.