Partnership Helps McDonald's Employee Earn Her Degree – and Keep Going
Shannon Griffin earns three degrees thanks to McDonald's partnership with SNHU
Shannon Griffin's first job was as a crew member at a McDonald's restaurant. She's still working at McDonald's, but her role is a whole lot different thanks to her hard work and the degrees she's earned as part of the restaurant group's partnership with Southern New Hampshire University (SNHU).
Following a 5-year break after high school, Griffin earned her associate in business administration and bachelor's in international business with a concentration in organizational leadership from SNHU. Griffin's degrees from SNHU helped earn her a promotion to an administrative assistant in human resources and training with the company's Boston Regional team. She now works as a deployment consultant for the U.S Initiative, Planning and Deployment team, rolling out new products, equipment and processes. In addition to progressing at work, Griffin said continuing her education was important to her personally to provide an example to her 2-year-old and 3-month old sons.
"Earning my college degree is important to me to advance my career in a competitive job market, as well as to show my kids that they can achieve anything," she said.
Continuing her education was possible for Griffin because she was able to take her courses online, which worked with her previous position working varied hours as well as her current position that requires extensive travel.
"If my courses were not online, there is no way I would have been able to achieve my degree," she said. "The flexibility that online classes (have) to offer has allowed me to complete the work on my time with little stress and anywhere that I happen to be that week."
That doesn't mean it's always easy. Time management as a full-time employee and mom in addition to school was a challenge, Griffin said, and planning ahead was vital.
"What has helped me is planning out my week on Sunday nights with what assignments I have, how long I think they will take me, what I have going on for work and what activities or appointments I have for my kids and I determine how to fit everything in," she said. "It is also important to ask for help when you need it."
McDonald's partnership with SNHU also helped make Griffin's degrees more affordable. She continued to take advantage of the opportunity by studying for and completing her master's in business administration with a concentration in information technology. It's a benefit she said she encourages colleagues to use.
"I have told many of my fellow employees to take advantage of the tuition assistance that McDonald's offers. The opportunity to get an education is invaluable to not only an employer but (for) self-growth as well," she said. "I have learned many surprising things about myself and my interests through my coursework."
Explore more content like this article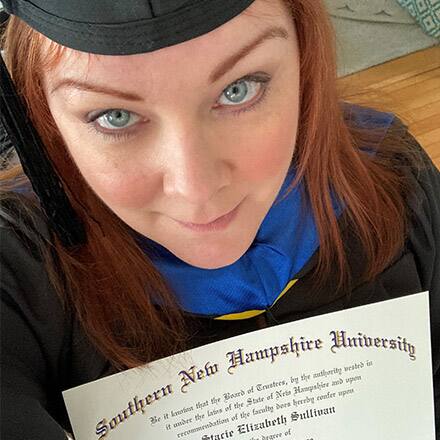 September 08, 2020
For years, Stacie Sullivan '19 felt stuck in her career, sensing her opportunities to advance were limited. After a series of challenging life events, Sullivan enrolled in the BS in Health Information Management program at SNHU.
July 01, 2020
Just a year after she decided to go back to school, Shereka Johnson-Bean '20 is preparing to submit the final project for her bachelor's degree.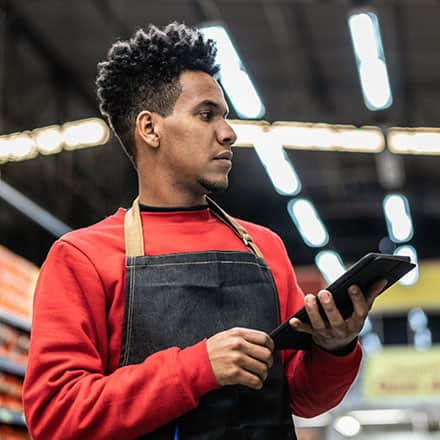 June 04, 2020
These actions will help employees and service-oriented businesses alike not only survive the predicted influx of AI and automation, but thrive as the business world adapts to new and ever-changing technology.