How To Become a CERTIFIED FINANCIAL PLANNER™
By pursuing a finance degree program and sitting for the industry exam, you can become a CERTIFIED FINANCIAL PLANNER™, or CFP® professional, and help clients achieve their long-term financial goals. CFP® professionals do this by advising clients on investing, budgeting, estate planning, taxes, insurance and more.
Becoming a CERTIFIED FINANCIAL PLANNER™ will give you broad-based knowledge that will allow you to guide your clients to achieve their personal financial goals. As a financial planner, you will develop long-term client relationships and follow a strict code of ethics.
There are several components to obtaining the CFP® mark:
1. Education
The educational component includes completing a CFP Board-Registered Education Program and then 30 hours of continuing education in each reporting period. These ongoing requirements give the CERTIFIED FINANCIAL PLANNER™ professional the extra knowledge to enhance their reputation in the field.
"These requirements help to reassure potential clients that the financial planner has the knowledge to help them reach their financial goals and understands how to advise (them) ethically," said Kristin Regis, an associate dean of finance at Southern New Hampshire University (SNHU).
Along with a finance degree or a CPA credential, other courses that can help CFP® professionals include psychology or other social science, public speaking or business presentation, and communication classes.
2. The CFP® Exam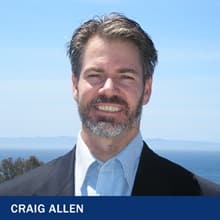 How hard is it to become a CFP® professional? First, you need to have specific coursework under your belt to qualify for the CFP® exam. Some degree programs will include this, but you typically need to take additional courses if you have a degree in a related field.
Craig Allen, CFP® professional and finance adjunct faculty at SNHU, recommends looking for a program that offers a financial planning concentration that qualifies you to sit for the exam as you obtain your bachelor's degree.
Obtaining this defining industry credential can set you apart and accelerate your career, even when you have just a few years of experience. "(The CFP® mark) gives you a leg up, and shows you did the work and have the knowledge," said Jennifer Facini, a CFP® professional and adjunct instructor at SNHU. "It builds trust."
Facini also recommended getting a mentor, not only to help prepare for the exam but for career development. She suggested exploring the mentor program offered on the Certified Financial Planner Board of Standards, Inc. website, which can include test prep, free resources and networking opportunities.
3. Personal Characteristics and Interests
There are also certain personal characteristics and traits that a successful CFP® professional should possess that can predict your level of enjoyment in the industry.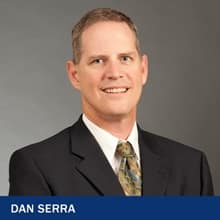 "Students ask me, 'what skills do I need?' I often highlight two keywords: curiosity and empathy – about people and how things work," said Dan Serra, CFP® and adjunct at SNHU.
Serra said that sometimes a CERTIFIED FINANCIAL PLANNER™ professional needs to explain complex concepts to their clients. "(The CFP® professional needs) to be willing to go through many pages of documents to understand what their clients might not. As for empathy, you need to be comfortable with their feelings and in difficult times," he said.
A thirst for ongoing knowledge, a desire to help people reach their financial goals and an affinity for developing long-term relationships with your clients are all beneficial in this career track.
4. Experience
Experience in the field is required to attain the certification. According to the CFP Board's experience requirement, you must achieve 6,000 hours of professional experience related to the financial planning process or 4,000 hours of apprenticeship.
The CFP Board notes that "qualifying experience includes activities involving the delivery of financial planning services to individual clients," including direct interaction with clients or a supervisory role.
Teaching financial planning-related courses, internships or the Financial Planning Association's Residency Program are also suggested as ways to gain the necessary experience requirements.
5. Ethics
Ethics is one of the most important characteristics and requirements of the CFP® professional. When you seek to attain this credential, you are vowing to adhere to high ethical and professional standards laid out by the CFP Board.
You promise to act as a fiduciary when providing financial advice to your client, and that you will always place their best interests and needs above your own personal gain.
How is it Different From a Financial Advisor?
Your financial status will always be a part of planning your future. Many of us need help with this and can find it from a CERTIFIED FINANCIAL PLANNER™, or CFP® professional. While a financial advisor may help clients reach their personal financial goals by primarily focusing on investments, CFP® professionals take a more holistic view and approach to their clients' financial health.
A CERTIFIED FINANCIAL PLANNER™ professional can advise their clients on risk management, retirement, estate planning, taxes, insurance, budgeting and more – and how all these factors affect their client's ability to save and grow their money.
If you are interested in working as a financial advisor, is becoming a CFP® professional worth it? A CFP® certification can elevate respect in the industry because it represents additional education and commitment to the client. In a word? "Credibility," Facini said. "The term advisor is so loose; anyone can say it. But to be a CFP® professional, you've taken courses, did a capstone and then sat for the exam. Knowledge and experience, and ongoing education, are required annually, along with strong ethics."
These good ethics are reflected in the fiduciary standards to which the CFP® professional is required to adhere. The fiduciary standard means that as a CERTIFIED FINANCIAL PLANNER™ professional, you are obligated to put your clients' needs ahead of your own. "Some advisors only get paid through (the) commission of selling certain products they're incentivized to sell, that aren't necessarily in the client's best interest," Facini said. "The fiduciary standard has eliminated that concern. (A CFP® professional is) working with your best interests in mind."
The CFP® Professional and Client Relationship
One important consideration when becoming a CFP® professional is realizing a key element of the profession is developing and tending to long-term client relationships. Financial planning is a lifelong endeavor, and many things change and evolve in the best-laid plans due to life's twists and turns. A CERTIFIED FINANCIAL PLANNER™ professional should be comfortable being an intimate part of their client's discussions of all those facets.
This cradle-to-grave relationship can last through marriages and divorces, job loss, retirement and all kinds of financial setbacks and gains. The client needs to feel comfortable sharing these personal details with their financial planner, and there needs to be trust. "(As a client,) you're kind of baring your soul, and you don't want to feel judged. You need to feel safe to be honest," Facini said. "You want to relate to the person. (As their CFP® professional,) be genuine. If they see the real you, they'll feel comfortable."
Sometimes, clients need someone to tamp down any short-term panic behavior to protect their long-term financial goals. "A CERTIFIED FINANCIAL PLANNER™ is a coach prepared to give advice on things beyond investments, up to and including managing (client) behavior," Serra said. "The keyword is planning – for the future, not just 'what's going on in the market now.' Risk management means helping clients protect themselves by focusing on the long-term implications, not just on the market today. That's where psychology and coaching comes in. It's planning for the long-term future, not the next couple of years."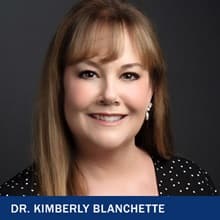 As advancements in technology change how many fields work, financial planners will continue to be needed for quality control and the human touch. "A financial planner connects personally with clients through human skills such as emotional intelligence," said Dr. Kimberly Blanchette, the executive director of online business programs. "Financial planning as a profession is one that clients are looking to engage with a human and not a machine."
A CFP® professional takes the emotional aspect out of their decisions, Facini said, preventing any rash decisions that might affect the client's future. "A CFP® is sort of a therapist to express your fears to; they use their rational voice to talk you out of (bad decisions)," she said.
The Benefits of Becoming a CFP® Professional
There are many benefits to working with a CERTIFIED FINANCIAL PLANNER™ professional to achieve your long-term goals, but there are also benefits to being one.
You're the Go-To 'Quarterback'
As a CFP® professional, the value of your in-depth knowledge of financial topics is in high demand. But what's also valued by clients is the one-stop-shopping aspect. "The CFP® is the quarterback who can answer or knows who to go to for the answer," Serra said.
Facini used the quarterback analogy as well, adding that in addition to finding any other needed specialists beyond the realm of the CFP® professional – estate attorneys, insurance agents, and others who help with financial issues – the planner also follows-up to ensure everything has been done. Some clients are overwhelmed and don't have time to research who they need to go to, she said, and then find them all.
A CFP® professional helps their client find these other professionals and then closes the communications loop by making sure they received the right help for their specific goals. A CFP® professional isn't an attorney, Serra said, but does know enough about estate planning to know when you need one. They can do follow-up work with beneficiaries, for example, tell you what they know, refer you to other professionals for information they don't know and coordinate all of that work into a cohesive whole.
You're Not a Salesperson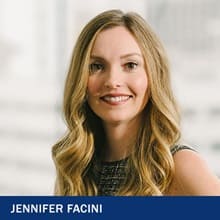 Your clients know the fiduciary standard holds you accountable for putting their best interests ahead of your own.
"You don't sell products, so it's nice to not be a salesman," Serra said.
Finance scares some people if they connote it with sales, Facini said, but you don't need those traits here. "You can be kind, easy-going, genuine. You're coming from a place of helping people. You're problem-solving; you put the puzzle together and present it. I love talking to people. You don't have to be sales-driven or assertive."
Career Advancement and Earning Potential
Serra said the earning potential as a CERTIFIED FINANCIAL PLANNER™ professional could depend on whether you work for an organization or for yourself.
"You can be a staff (financial planner) and work your way up into management as a principal or owner with profit sharing. Or you could also keep all the money you earn by being an independent planner, and increase as you gain experience. There is a high demand, and the more you know, the more valuable you are," Serra said.
According to the 2019 CFP Board's Financial Planning Career Paths guide, service advisors, a position that requires a CFP® certification, earn a median of $97,000 each year (CFP Board pdf source). The financial planning job outlook is positive, too. The U.S. Bureau of Labor Statistics projects it to grow by 4% through 2029.
As a CFP® professional, you can specialize in financial topics or on specific professions or demographics. Serra said Social Security and Medicare advice is an especially attractive specialty to Baby Boomers, and professions like doctors or other businesses can have particular planning needs that you can develop knowledge about, creating a strong niche client base.
Career Satisfaction
One of the things the profession gets high grades for is personal satisfaction, Serra said.
According to a 2019 report by the Certified Financial Planner Board of Standards, 93% of CFP® professionals surveyed were satisfied with their career choice, and nearly nine in 10 would recommend the profession.
"It's a career that gets a very high 'I love my job' rating because of the work/life balance. Some Certified Financial Planners I know only work three days a week or flex the hours for dealing with personal life needs. You can work anywhere with a phone and a computer. It's a level of flexibility that many careers don't offer," he said.
Is Becoming a CFP® Professional Worth It?
The work/life balance ratio can be attractive to many people juggling family responsibilities and other interests. And there's also the satisfaction of helping others achieve their financial goals and future security while developing lifelong relationships.
Facini sums it up with a simple concept: A CERTIFIED FINANCIAL PLANNER™ professional is not selling their client something; you're part of their team. "You're on the same side of the table with the client," she said.
Kathleen Palmer is an award-winning journalist and writer.
Explore more content like this article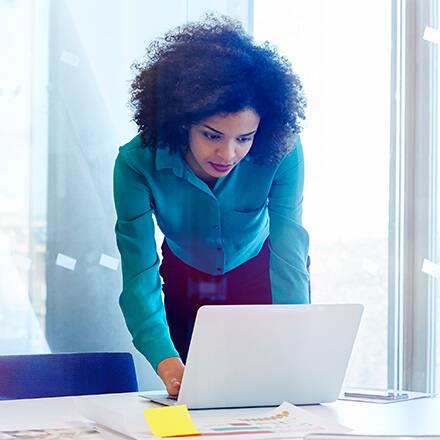 October 05, 2021
A business administration degree is a broad program that prepares you to tackle today's toughest business challenges and contribute to the bottom line of any organization in the areas of accounting, finance, human resources, marketing and more.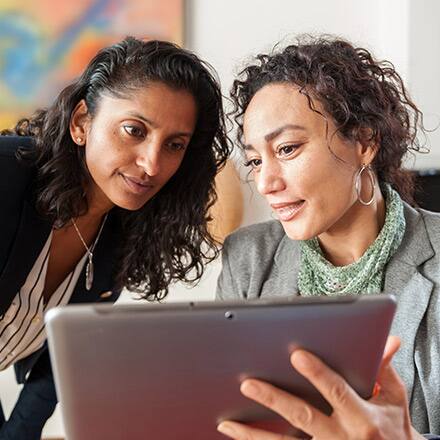 October 01, 2021
You know you want to take your career to the next level, and you're ready to get down to business with a master's degree. Here are 10 reasons why earning an MBA might make sense for you.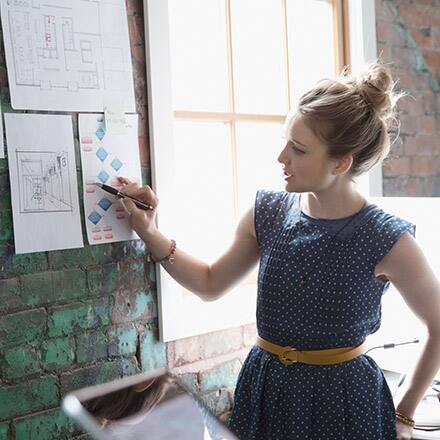 September 24, 2021
Six Sigma is a structured, data-driven strategy to analyze a process, determine where errors occur, then minimize or eliminate those errors. Learn about Six Sigma certification, jobs and more.