What Are the 4 Ps of Marketing and Are They Relevant?
The 4 Ps of marketing refer to the traditional elements surrounding a service or product that a business owner or marketer has to consider and evaluate to succeed. They include:
People: Who are you selling your service or product to?
Product: What is it your customers want or need to buy?
Price: How much value do they place on your product or service - how much will they pay for it?
Place: Where will you distribute your product?
But there's a lot more to a successful marketing plan than people, product, price and place. At the very least, modern marketing professionals have to also consider two additional Ps - promotion and performance - to advertise your product correctly and measure the effectiveness of your efforts.
Going even a little deeper, some marketing experts have, over the years, shifted their perspective, mainly in response to the rise of the internet and the seismic shifts it has affected on so many parts of daily life, including consumerism and marketing. Alana Burns, the chief marketing officer at Southern New Hampshire University (SNHU), said that the traditional 4 Ps of marketing are too focused on a brand.
"They still matter, but they're a singular way of looking at things," Burns said. "What they don't consider is the audience. They're very brand-centric, not customer-centric. The 4 Ps are still relevant. They're just not the most relevant."
What is the Best Marketing Strategy?
There may not be a simple answer because marketing in the digital age is immensely complex. Beyond traditional print advertising and broadcast commercials, the internet has added so many tools to a marketer's toolbox. Consumers can be reached 24 hours a day via those traditional methods, but also banner and video ads on websites, before and during YouTube videos, via text messaging and email and so many more. All of that digital traffic has also given marketers thousands of new data points to track and evaluate the most effective mode and message.
"A good strategy needs to incorporate the mission and core values of the organization as a whole," said Susan Bogle, vice president of product marketing at SNHU. "You need to know the end goal … "Strategy helps guide your initiatives to reach your goals throughout your marketing plan. It all needs to be actionable and measurable along the way."
There are several popular modes of thinking about marketing strategies and how companies and consumers interact. Here are a few.
Moments of Truth
One of the key ways Burns said she thinks about different aspects of marketing strategies she oversees are called moments of truth. Author and marketing guru Robert Rose, writing for the Content Marketing Institute, defined the moments of truth as:
First moment of truth (FMOT) - The moment that a customer is confronted with a choice of product or service to buy.
Second Moment of Truth (SMOT) - The moment a customer has a positive or negative experience with a product or company.
Third Moment of Truth (TMOT) - The moment a customer decides to give feedback or reacts in some way to their experience.
Beginning with the First Moment of Truth seems to make sense, but there's an even earlier moment, "made famous by Google," according to Rose called the Zero Moment of Truth - or ZMOT. That is the moment a person is confronted with a problem of some sort and turns to their laptop or phone to look for a product or service to help them.
AIDA - Attention, Interest, Desire and Action
Another framework to think about marketing strategy, goals and a company or product's connection with consumers is AIDA – Attention, Interest, Desire and Action. Clifford Chi, a marketing manager, broke down the terms in a Hubspot blog post.
Attention - Your customers have to be paying attention to your product or brand if they are to think of you when they have a problem to solve. A presence on social media sites is one way companies can gain users' attention.
Interest - Attention won't necessarily mean much if your customers aren't interested in your product or service. Companies can explain their services and mission on their website to enable consumers to learn more.
Desire - When your customers are interested, your content will - hopefully - inspire a desire to consume it and develop a level of trust. Many companies provide content on social media, blogs and more.
Action - Finally, spurring action is the final step. The specific action a consumer takes can be varied depending on your goals, from downloading a trial of your product or service or inquiring about making a purchase.
The Four Es of Marketing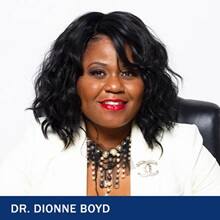 Another prism through which you can view a customer's journey from awareness to purchase is called the four Es of marketing. Dr. Dionne Boyd, an adjunct marketing professor at SNHU and CEO of Image Architects & Management based in Atlanta, said she finds this method of thinking about products and talking about marketing with her clients more relevant.
"That's the new language of how marketing has changed," she said.
Kleber & Associates, a building materials marketing and public relations firm expounded on this method and how each E is a direct replacement – or at least a different way of thinking about – each of the Ps of marketing.
Experience - The first of the four Es replaces Product from the four Ps of marketing and is the concept that more than your product or service; it's a customer's experience with them that matters most to them.
Everyplace - Everyplace replaces, of course, place and is the recognition that in the digital age, consumers have nearly unlimited choices to interact with companies. Yours has to have a robust presence in the online world.
Exchange - Exchange replaces price. Price is important, but perhaps it's less vital than what a consumer perceives he or she is getting in exchange for their money. What is the value of your product or service compared to the money exchanged during a purchase?
Evangelism - Evangelism replaces promotion and, according to the Kleber & Associate blog, has changed most drastically as individuals' voices have gained such reach through the internet. Developing loyal customers who praise your product or services – and giving them the means to spread their experiences with your company – can be an incredibly powerful word of mouth value for your company.
Creating Consumer-Focused Marketing
Those are the four Ps of marketing, as well as some other ways to look at what are age-old concepts that influence consumer behavior and the success of your marketing campaigns. While modern marketing has undergone a sea change with digital media development, many of the fundamental concepts remain just that - fundamental.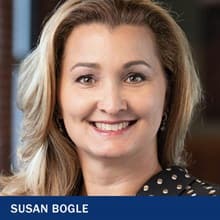 "The 4 Ps are still fundamental elements of every campaign. Every product must have value. Place matters but has become a lot more complex in a digital world," Bogle said. "Price is always top of mind to a consumer, but I think value is really where it is at in our industry. They want to know there will be a good return on their investment when it comes to a college degree. Earning a degree takes both precious time and money. We often hear prospects ask, "How much and how long will it take?"
Boyd stressed the importance of flexibility and integration of your marketing efforts into a cohesive and strategic whole. Integrated marketing communications take advantage of as many vehicles as possible. A great website isn't enough. Consumers have to be able to reach you on Facebook, Twitter, Instagram and more, and see you through mobile ads, sponsorships and in person.
"Gone are the days where you can be a one-trick pony," she said. "It's not going to work. You have to be integrated."
It may seem like everything has changed but, according to Burns, the foundations of marketing and building a strategic marketing plan have not; just some of the tactics marketers use and ways they think about the industry.
"Many of the tenets of marketing haven't changed. The audience, the offer, message, where you reach them. Those haven't changed," she said. "It's the way we reach customers that's changed. And, their requirement of us, of their customer experience, is for simplicity and ease. We have pivoted from being more brand-focused to being consumer-focused."
Joe Cote is a staff writer at Southern New Hampshire University. Follow him on Twitter @JoeCo2323.
Explore more content like this article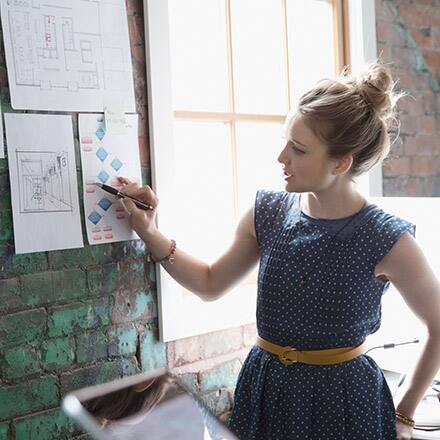 September 24, 2021
Six Sigma is a structured, data-driven strategy to analyze a process, determine where errors occur, then minimize or eliminate those errors. Learn about Six Sigma certification, jobs and more.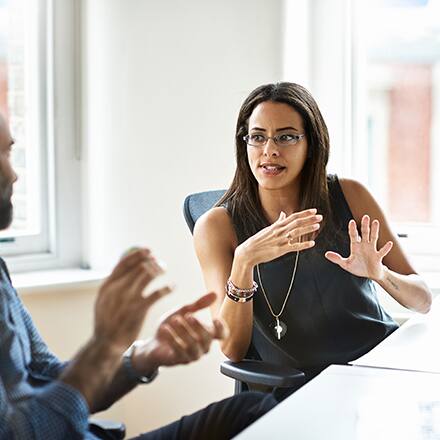 September 21, 2021
Whether you want to serve the public through government work or help nonprofit organizations and private businesses do more for the common good, a career in public administration could be right for you. By earning a master's in public administration, jobs across many fields may be available.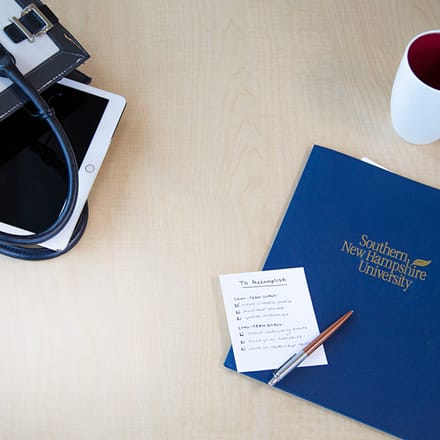 August 25, 2021
There are a wide variety of career opportunities available for workers with a business degree or international business degree, from finance and management to human resources and marketing.