It's Your Move: Annual LEADS Conference Empowers the SNHU Community

Southern New Hampshire University's (SNHU) annual Lead, Engage, Achieve, Discover and Succeed (LEADS) virtual conference took place on Mar. 28-29, 2023. Participants were invited globally from throughout the SNHU community to join the two-day event.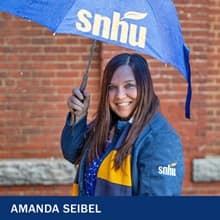 This year's theme, "It's Your Move," encouraged attendees to think beyond the traditional linear path to success and embrace their unique journeys. The majority of conference presenters included university staff, faculty and alums.
Amanda Seibel, director of the Office of Student Involvement at SNHU, highlighted the importance of celebrating movement in all directions and empowering attendees to choose their path.
"Success isn't a straight line — it's an adventure," she said.
Connections and Shared Experiences
The conference focused on personal, academic and career growth, with the goal of uncovering what each meant to them. Seibel's favorite part of the conference was seeing attendees from all over the world making connections and sharing their experiences.
This year's conference had over 4,300 registrations, with participants from all 50 states and 28 different countries.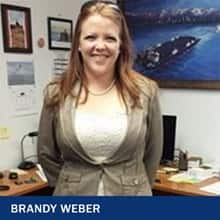 From Wasilla, Alaska, Brandy Weber attended all nine sessions at this year's conference. As a result, she learned that she already has the necessary skills to complete her educational and life goals, which include earning her bachelor's in accounting from SNHU.
"(LEADS) is truly a special experience," Seibel said. "Every year, we have participants reach out with impact stories from the conference, and that always makes my year."
Chantel Freeman, associate director of the Office of Student Involvement at SNHU, echoed Seibel's sentiments, highlighting the power of connections made during the conference.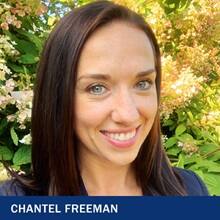 "We'll often see friendships budding right in the chat of the LEADS sessions," she said. "Attendees from all over the world will meet virtually in one session and then reconnect like old friends, calling each other out by name in subsequent sessions. How cool is that?"
Freeman emphasized the importance of feeling connected to the SNHU family and the incredible support from the SNHU community that makes the LEADS conference possible each year.
Sessions for Everyone
There were plenty of sessions available, with a few of the most popular being: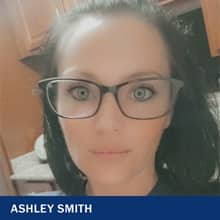 Ashley Smith, a business administration bachelor's student at SNHU, was able to attend several of the sessions. The keynote session, where Pemberton shared his story and introduced the concept of "lighthouses," was moving for Smith.
Pemberton's session introduced the topic of "Live Your Lighthouse Life." He encourages you to be your own lighthouse — meaning to be the one that guides your life. Being your own lighthouse can symbolize many things, including:
Creating destinations for yourself
Embracing innovation
Staying resilient
"What he said hit home for me," said Smith. She plans on implementing the lighthouse ideas into her future.
Weber was also moved by Pemberton's session. "(His) presentation was vulnerable and real and reminded me that I can do anything that I set my mind to," she said. "And, that I am a lighthouse."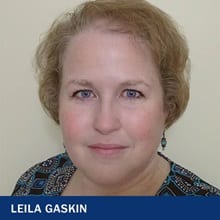 SNHU online MFA creative writing student Leila Gaskin found SNHU's Associate Dean of Criminal Justice Dr. Hector R. Garcia's session, "Developing Your Winning Mindset," very rewarding.
"Life can try to bury you, but having (a) positive mindset is what can change everything," Gaskin said.
Throughout his session, Garcia integrated live quizzes that participants could interact with together.
"It was awesome how he engaged with us even through a virtual setting," Weber said. "I think everyone left his session with a winning mindset."
Gaskin was also inspired by Poole's session about creating opportunities out of obstacles. That session included:
Defining what obstacles are
Explaining fixed vs. growth mindset
Learning to transform an obstacle into an opportunity
Showing the importance of setting priorities
The session served as a good reminder to Gaskin "that while life can be hard, you have to stay open to see the opportunities around you," she said.
Taking the Next Step
The sessions at LEADS can help you start to identify what your next step toward success may look like. "Success looks different to everyone," said Seibel. "It may not be a linear path, and that is OK."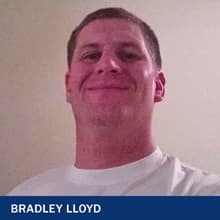 For Bradley Lloyd, a creative writing student at SNHU, his next step meant staying positive no matter how hard the circumstances. He plans on using what he learned about lighthouses to "remind me that there is always a way of dark times in life."
LEADS provided an opportunity for Smith to network with more people, and she'd already made some new connections. She also learned more about herself and plans to use what she learned to promote a positive change in her life.
The conference allowed Gaskin to recognize that she's at the helm of her own life. "Opportunity surrounds us," she said. "But we'll only see it with a calm mindset and an open mind."
The LEADS 2023 conference empowered participants to create their own path to success, emphasizing the importance of movement, growth and unique journeys.
"LEADS is truly a wonderful example of an incredible two-day experience created by the SNHU community, for the SNHU community," said Freeman.
You can still watch the recordings if you missed the conference or a session.
A degree can change your life. Find the SNHU online degree program that can best help you meet your goals.
Nicholas Patterson '22 is a writer at Southern New Hampshire University. Connect with him on LinkedIn.
About Southern New Hampshire University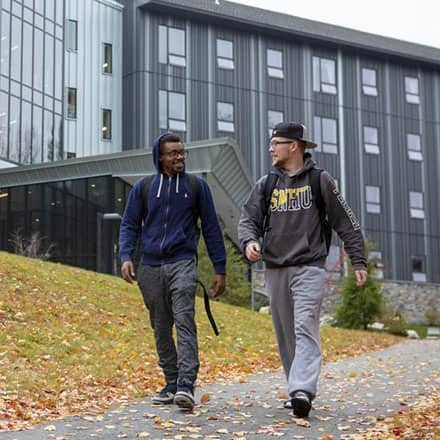 SNHU is a nonprofit, accredited university with a mission to make high-quality education more accessible and affordable for everyone.
Founded in 1932, and online since 1995, we've helped countless students reach their goals with flexible, career-focused programs. Our 300-acre campus in Manchester, NH is home to over 3,000 students, and we serve over 135,000 students online. Visit our about SNHU page to learn more about our mission, accreditations, leadership team, national recognitions and awards.