Boost Your Future with a Master's in Accounting Online
$627/credit (36 credits total)
Transfer up to 12 graduate credits
Program accredited by ACBSP
Continue your path toward a CPA
Aligned to AICPA™ (CSOs/SSOs)
Enrolling accounting students since 1932
Master's in Accounting Programs Overview
Companies of all sizes rely on professionals with financial expertise to influence their decisions and strategies. Becoming a more experienced accounting professional could lead to a range of career focus areas from auditing to financial analysis or accounts payable/receivable. Individuals with the right skill sets could find themselves helping to assess the financial health of a business, preparing financial reports to help executives make good decisions, working with payroll or dealing with tax compliance.
That's why we offer 2 accounting master's programs – along with 4 concentration options – to help you reach your goals.
Designed for corporate accountants, auditors, fraud examiners and financial analysts, our Master of Science (MS) in Accounting program can help you move into high-level positions in banking, taxation, insurance or any company with a financial division. Students hoping to earn their Certified Public Accountant (CPA) certification will find this degree valuable. Depending on the state where you reside, earning your MS Accounting degree may satisfy the education requirements you need to sit for the CPA exam.
"The overall purpose of accounting is to tell the financial story of an organization (or individual) to allow for informed decision making," said Mona Stephens, CPA, MSA, and accounting faculty lead at SNHU. "Accountants now need to have good communications skills, technology skills and the ability to analyze large amounts of data."
You'll enhance your analytical skills, deepen your knowledge of accounting principles and learn from instructors with real-world expertise.
The Master of Science (MS) in Accounting Finance will help you gain the important financial analysis and quantitative skills required for leadership or management positions. This program is a good option if you have interest in both accounting and finance. Corporations and organizations large and small are in need of qualified, trained financial professionals who recognize the importance of accurate quantitative analysis and compliance with strict financial statement regulations.
You can also specialize your skills with one of our 4 industry-driven concentrations: auditing, forensic accounting, management accounting and taxation.
2 Full Programs, and 4 Concentrations to Choose From
SNHU offers 2 accounting master's programs and 4 concentration options to meet your unique path and desired career outcomes. Choose a program that aligns with your career goals.
Master of Science in Accounting Finance
Developed with input from corporate partners like Fidelity, the MS in Accounting Finance online degree program can open up a variety of career opportunities in for-profit, nonprofit and municipal sectors. Your instructors, who collectively bring decades of accounting and financial experience into the coursework, know which skills are needed in the workplace today and how to prepare you to meet those needs.
Master of Science in Accounting Finance Degree Benefits:
Median annual salary of $134,180 for financial managers1
15% projected job growth for financial managers through 20291
Key courses include: Cost Accounting, Auditing, Business Law and Corporate Financial Management.
SNHU's accounting and finance master's degree program will give you the tools you need to help these entities thrive by teaching you auditing methods, budgeting, cost analysis, financial reporting, and individual and corporate tax preparation.
With the business world facing increased scrutiny to comply with strict accounting practices, there's steady demand for trained professionals in corporate finance, banking, investing, government and nonprofits. According to the U.S. Department of Labor, opportunities for accountants and auditors are expected to grow 4% through 2029, faster than the average for all occupations.1 Careers in accounting and finance include:
public and corporate accountant
budget analyst
investment analyst
personal financial planner
If you're interested in an accounting finance degree, see the full curriculum. In addition to this program, we also offer a full master's in finance if you are more interested in finance than accounting.
Master of Science in Accounting
Career Outlook
Complex financial regulations have increased demand for accounting professionals. Career opportunities in this field are expected to grow 6% through 2031, according to the U.S. Bureau of Labor Statistics.1
In addition, the median annual salary was $77,250 for accountants and auditors in May 2021.1
After you earn your master's in accounting online, you set yourself up for positions like:
Financial analyst: Evaluate financial data, study economic trends, examine financial statements to determine organizational value and regularly communicate with company leadership to gain insight for the future.
Risk manager: Perform risk evaluation, prepare plans to lessen the chance of risk and seek out financial, safety and security risks within an organization.
Senior accountant: Apply accounting principles, evaluate and/or implement recording procedures, prepare financial statements and help define goals for organizational departments.
Senior audit manager: Develop and execute audit plans, participate in critical business and technology initiatives, and work strategically with business partners to project, identify and prevent control breakdowns that could cause damage to the company.
Tax manager: Manage the preparation and review of tax returns and forms, develop and implement strategic tax planning and monitor tax law developments.
"Accounting is a great major because there are so many options," said Mona Stephens, CPA, MSA, and accounting faculty lead at SNHU.
Those other options include such cross-functional roles as:
Controller: Audit finances, analyze information, develop and track budgets and standards, track expenses and use financial software.
Direction of accounting and finance: Lead the charge on accounting, credit administration, financial data processing, financial planning, IT technology and security, profitability and strategic planning.
Note: SNHU has provided additional information for programs that educationally prepare students for professional licensure or certification. Learn more about what that means for your program on our licensure and certification disclosure page. Students cannot earn CPA certification simply by earning a college degree. If you wish to follow the traditional CPA track upon graduation, you'll need to verify you meet all requirements to sit for the exam. Licensing requirements to sit for the CPA exam vary from state to state, so it's best to review your state-specific requirements. For state-by-state educational requirements, consult the website of the National Association of State Boards of Accountancy (NASBA). For state-by-state CPA licensing requirements, consult the Accounting Licensing Library, powered by the NASBA. The content of our programs aligns with the Content and Skill Specification Outlines (CSOs/SSOs) set by the American Institute of Certified Public Accountants (AICPA) and fulfills the educational requirements for CPA certification in most states.
Start Your Journey Toward an Accounting Master's Online
Why SNHU for your Master's in Accounting?
Flexible
With no set class meeting times, you can learn on your schedule and access online course materials 24/7.
Affordable
Take advantage of some of the lowest online tuition rates in the nation, plus financial aid for those who qualify. We also make it easy to transfer to SNHU by accepting up to 12 credits from your previous institution.
Respected
Founded in 1932, Southern New Hampshire University is a private, nonprofit institution with over 160,000 graduates across the country. SNHU is accredited by the New England Commission of Higher Education (NECHE), a regional accreditor, which advocates for institutional improvement and public assurance of quality.
Recently, Southern New Hampshire University has been nationally recognized for leading the way toward more innovative, affordable and achievable education:
"Most Innovative" regional university honors from U.S. News & World Report each year since 2015
A $1 million grant from Google.org to explore soft skills assessments for high-need youth
Recognition as a 2017 Digital Learning Innovator by the Online Learning Consortium
Network
At Southern New Hampshire University, you'll have access to a powerful network of more than 200,000 students, alumni and staff that can help support you long after graduation. Our instructors offer relevant, real-world expertise to help you understand and navigate your industry. Plus, with our growing, nationwide alumni network, you'll have the potential to tap into a number of internship and career opportunities.
History
Founded as an accounting school, Southern New Hampshire University has been graduating successful accountants since 1932.
At that time, what's now known as SNHU was just a two-room business school above a nondescript storefront in downtown Manchester, New Hampshire. Originally named the New Hampshire Accounting and Secretarial School, the tiny enterprise enrolled fewer than 10 day students and 35 evening students in bookkeeping, accounting and secretarial courses.
The school's founder, Harry Alfred Benjamin "H.A.B." Shapiro, launched courses at SNHU to train bookkeepers in the theory and method of accounting. Shapiro, who was still running his accounting practice at the time, believed passionately in the value of knowing the "why" of accounting and not just the "how."
To this day, business programs – including accounting – are some of the university's most popular degrees that students enroll in.
96.5% of students would recommend SNHU.2 Discover why SNHU may be right for you.
Part of our mission to expand access to quality higher education means removing the barriers that may stand between you and your degree. That's why you can apply at any time and get a decision within days of submitting all required materials — with no GRE or GMAT required.
Students with an undergraduate GPA below 2.75 are eligible for provisional acceptance.
To apply, use the online application.
Simply contact an admission counselor, who can help you explore financial options, answer all your questions, and walk you through the application process, which includes:
Completing a graduate application
Providing undergraduate transcripts
Acceptance decisions are made on a rolling basis throughout the year for our 5 graduate terms. You can apply at any time and get a decision within days of submitting all required materials.
Courses & Curriculum for the Master's in Accounting
While you'll practice traditional accounting practices throughout your coursework, you'll also have the benefit of learning current accounting software, giving you a deeper understanding of the business.
Our online master's in accounting degree curriculum is designed to enhance your understanding and skills in a range of areas such as:
Accounting principles and practices
Professional auditing methods
Cost analysis for informed decision-making
Using information technology to evaluate financial information
Applications of financial regulations in business
Quantitative analysis
Individual and corporate tax preparation
The content of this program aligns with the Content and Skill Specification Outlines (CSOs/SSOs) set by the American Institute of Certified Public Accountants (AICPA).
To become a CPA, the AICPA has 3 requirements, known as the 3 Es: experience, exam and education. SNHU's master's curriculum was designed by subject-matter experts working in the field specifically to meet the certification's educational requirements. In turn, the content in the MS program prepares you for the various sections of the CPA exam3:
Auditing and attestation
Business environment and concepts
Financial accounting and reporting
Regulation
Becoming a CPA allows you to join a network of over 430,000 who've earned the same certification.3
In addition, should you choose to add the management accounting concentration to your degree, the program was designed to allow you to meet the education requirements for the Certified Management Accountant exam. The Institution of Management Accountants lists its 12 competencies4 as:
Corporate finance
Cost management
Decision analysis
External financial reporting decisions
Financial statement analysis
Internal controls
Investment decisions
Performance management
Planning, budgeting and forecasting
Professional ethics
Risk management
Technology and analytics
Passing the exam puts you in good company: The IMA has awarded 70,000 CMAs to date.4
Don't have an accounting or business background? SNHU offers foundation courses for students that enter without an undergraduate degree in accounting or finance. Other courses are eligible for exemptions or waivers if a student has an undergraduate major or concentration in accounting, finance or accounting/finance. Students should discuss with their admission counselor or academic advisor how previously earned credits could apply to their master's degree.
View Full Curriculum in the Catalog
List of Courses
Courses May Include
MS in Accounting
ACC 646
Introduction to Forensic Accounting/ Fraud Exam
This course will develop the student's understanding of what forensic accounting and fraud examination is and how it pertains to both civil and criminal matters. The student will gain a basic understanding of the characteristics of fraud, fraud prevention and detection, investigative techniques, asset recovery, and the use of information technology in this interesting and growing profession.
ACC 675
Control/Audit of Accounting Info System
New auditing and quality control standards adopted by the PCAOB and the AICPA require auditors to have adequate technical training and must understand the role information technologies play in the maintenance and effective internal control of financial information. Knowledge of EDP auditing and control is particularly important in complying with Section 404 of Sarbanes-Oxley (SOX), which requires auditors to attest to the standards of internal control and any material weaknesses disclosed by senior management. This course will give auditors the knowledge they need to comply with SOX Section 404 by allowing them to test the process rather than just the product of the financial information system. Select curricular standards set by ISACA will be addressed to assess and to improve auditing and internal control practices.
ACC 680
International Accounting
This course focuses on accounting in the global marketplace and reviews international accounting standards for financial reporting and introduces and compares taxation and financial and managerial accounting issues in the international environment. NOTE: ACC 680 can be used as an international business elective.
ACC 690
Advanced Topics in Financial Reporting
Students will utilize acquired accounting skills through statement preparation and analysis of business planning for advanced topics. Relevant themes prepare students for roles that manage U.S. Securities and Exchange Commission reporting, corporations in financial difficulty, foreign currency transactions, and government and nonprofit accounting. Emphasis will be placed on reporting standards and requirements outlined by governing bodies.
ACC 696
Situational Ethics in Accounting
This course deals with the application of academic research related to ethical decision making, identifying evolving ethical issues in the accounting and business environment, and evaluating and applying theories of ethics and justice. Students will be exposed to ethical situations affecting the accounting and business environments to gain a solid foundation on which to address possible circumstances they may face as accounting professionals.
FIN 550
Corporate Financial Management
This course is a study of finance from a corporate perspective including investments, capital structure and re-structuring, budgeting, financial markets, policy, and portfolio management. Students will analyze a firm's opportunities and risk level within these categories to evaluate the impact on shareholder's value.
TAX 655
Federal Income Tax of Corporations and Partnerships
This course studies the theories and practices of income taxation of corporations and partnerships and excise tax on estates and gifts.
TAX 670
Tax Research Methodology
Explore the methods and techniques of federal tax research. Learn the rules and procedures for representing clients before the Internal Revenue Service.
Total Credits: 36
Minimum Hardware Requirements
| Component Type | PC (Windows OS) | Apple (Mac OS) |
| --- | --- | --- |
| Operating System | Currently supported operating system from Microsoft. | Currently supported operating system from Apple. |
| Memory (RAM) | 8GB or higher | 8GB or higher |
| Hard Drive | 100GB or higher | 100GB or higher |
| Antivirus Software | Required for campus students. Strongly recommended for online students. | Required for campus students. Strongly recommended for online students. |
| SNHU Purchase Programs | | |
| Internet/ Bandwidth | 5 Mbps Download, 1 Mbps Upload and less than 100 ms Latency | 5 Mbps Download, 1 Mbps Upload and less than 100 ms Latency |
Notes:
Laptop or desktop?  Whichever you choose depends on your personal preference and work style, though laptops tend to offer more flexibility.
Note:  Chromebooks (Chrome OS) and iPads (iOS) do not meet the minimum requirements for coursework at SNHU. These offer limited functionality and do not work with some course technologies. They are not acceptable as the only device you use for coursework. While these devices are convenient and may be used for some course functions, they cannot be your primary device. SNHU does, however, have an affordable laptop option that it recommends: Dell Latitude 3301 with Windows 10.
Office 365 Pro Plus is available free of charge to all SNHU students and faculty. The Office suite will remain free while you are a student at SNHU. Upon graduation you may convert to a paid subscription if you wish. Terms subject to change at Microsoft's discretion. Review system requirements for Microsoft 365 plans for business, education and government.
Antivirus software: Check with your ISP as they may offer antivirus software free of charge to subscribers.
Tuition & Fees
Tuition rates for SNHU's online degree programs are among the lowest in the nation. We offer a 25% tuition discount for U.S. service members, both full and part time, and the spouses of those on active duty.
Online Graduate Programs
Per Course
Per Credit Hour
Annual Cost for 15 credits
Degree/Certificates
$1,881
$627
$9,405
Degree/Certificates
(U.S. service members, both full and part time, and the spouses of those on active duty)*
$1,410
$470
$7,050
Tuition rates are subject to change and are reviewed annually.
*Note: students receiving this rate are not eligible for additional discounts.
Additional Costs:
$150 Graduation Fee, Course Materials ($ varies by course)
Frequently Asked Questions about Accounting
What can I do with a master's in accounting?
Quite a lot, actually. Like many professions, accounting has become much more diverse, and while CPA is one avenue, there are also many others.
Transparency in financial reporting has taken on far greater importance in the corporate world than it once had – and with it, the need for accounting professionals to help maintain that transparency.
Intrigued? You might consider specializing in auditing. Along with improving financial reporting, many auditors serve the critical function of helping companies develop growth strategies based on long-term goals.
As businesses strive to compete in a global marketplace, accounting plays a broader strategic role in general. Master's degree candidates who specialize in management accounting improve their odds of becoming the kind of strategic partner who can help guide the management of internal resources at every level, help executives make decisions and improve performance.
And then there are accountants whose passion for numbers is rivaled only by their passion for digging into them. With a concentration in forensic accounting, you'll apply those innate critical thinking skills to complex financial transactions like mergers and acquisitions, bankruptcies and contract disputes. Is criminology your thing? You'll learn to investigate corporate fraud too.
In addition to these career directions, a few equally good alternatives include financial examiner, financial analyst, finance manager, comptroller, CFO, budget analyst or business and financial consultant.
What is the difference between an MS in Accounting and an MBA?
While both enhance your skills and advancement potential, one focuses on depth of knowledge, the other on breadth. The MS in Accounting deepens your accounting expertise. The MBA in Accounting broadens your business acumen.
The MBA program is for students "who want to move into higher levels of management that require more overall business skills and fewer accounting skills," according to Mona Stephens, an accounting faculty lead at SNHU – but that's not the program's only audience, she said. As professionals advance their careers, it's vital to develop a better understanding of skills like accounting: By undertaking a more holistic approach to business, you can build better organizational strategies and make financially sound decisions.
Courses in the master's in accounting dig into more complex accounting topics and foster critical thinking of accounting theory and practice. Stephens says this degree makes sense "for accountants who want to expand their accounting knowledge and perhaps specialize in a certain type of accounting, like management accounting or taxation."
The MS in Accounting is also an ideal stepping stone for the CPA or CMA exams or for anyone who wants to teach accounting.
What can you do with a CPA license?
According to the CPA Accounting Institute, a certified public accountant is an accounting professional who has passed the CPA exam.5 They've also fulfilled all the education and work experience requirements to become a licensed CPA within the state where they intend to work.
You can work as an accountant without becoming a CPA, but the American Institute of Certified Public Accountants (AICPA) considers it the industry-standard designation of quality and trust.6 For non-CPA candidates with an accounting degree, the U.S. Bureau of Labor Statistics1 recommends these positions:
Management accountant
Government accountant
Internal auditor
External auditor
IT auditor
The CPA credential gives you the experience and expertise to perform functions a non-certified accountant can't do, such as audits and reviews and taxation services.
Non-certified accountants are not allowed to audit public companies, issue audit reports or opinion letters, or review public company financial statements for the SEC. And only a CPA can sign a client's tax return as a paid preparer and represent the client in front of the IRS.
Southern New Hampshire University is a private, nonprofit institution accredited by the New England Commission of Higher Education (NECHE) as well as several other accrediting bodies. This program and its concentrations are also accredited by the Accreditation Council for Business Schools and Programs (ACBSP). Student achievement data can be found on College Navigator. Learn more about our university accreditations.
Licensure and Certification Disclosures
SNHU has provided additional information for programs that educationally prepare students for professional licensure or certification. Learn more about what that means for your program on our licensure and certification disclosure page.
This program and its concentrations are accredited by the Accreditation Council for Business Schools and Programs (ACBSP). Student achievement data can be found on College Navigator.
Related Articles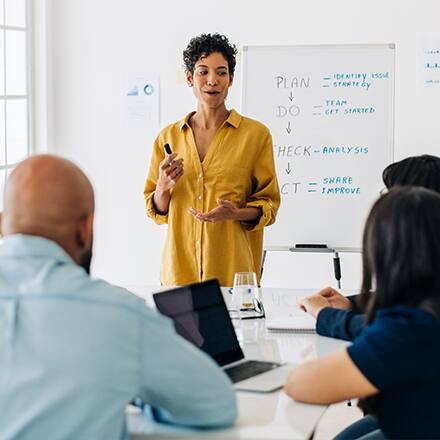 By nature of the role itself, project managers are habitually determined to ensure a project is successful in fulfilling its deliverables and objectives. However, even the most well-managed project will be challenged without one necessary component: a communication plan.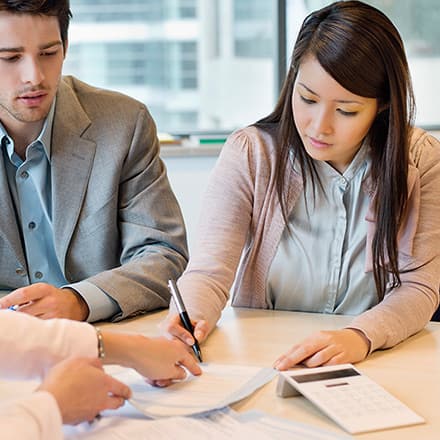 Now more than ever, it's a great time to get a master's in accounting and enter or advance in this surprisingly diverse profession. Today's accountants do much more than count money and balance the books. They solve crimes, play a role in healthcare reform, run small businesses and more.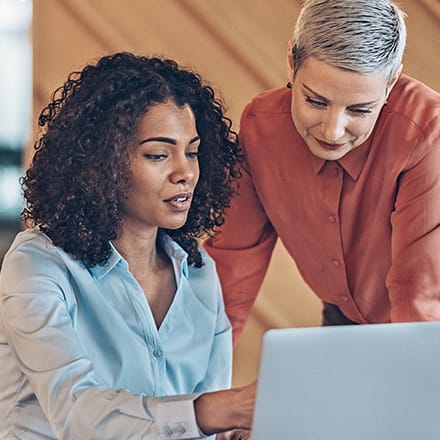 Management accounting provides financial information for an organization's internal management in order to inform decision-making and improve performance. With an advanced degree in management accounting, you could begin or accelerate your path to higher-level accounting roles in your industry.
References
Sources & Citations (1, 2, 3, 4, 5, 6)
1 Bureau of Labor Statistics, U.S. Department of Labor, Occupational Outlook Handbook, on the internet, at https://www.bls.gov/ooh/business-and-financial/accountants-and-auditors.htm (viewed Jan. 9, 2023). Cited projections may not reflect local and/or short-term economic or job conditions and do not guarantee actual job growth.
2 According to more than 9,200 SNHU online students in survey responses from the fall of 2019.
3 American Institute of Certified Public Accountants, CPA Study Exam Study Materials, on the internet, at https://www.aicpa.org/becomeacpa/cpaexam/examinationcontent.html (viewed March 3, 2020)
4 Institute of Management Accountants, CMA Certification, on the internet, at https://www.imanet.org/cma-certification (viewed March 3, 2020)
5 CPA Accounting Institute for Success, on the internet, at https://www.ais-cpa.com/become-a-cpa-without-an-accounting-degree/ (viewed Feb. 21, 2020).
6 American Institute of Certified Public Accountants, Frequently Asked Questions, on the internet, at https://www.aicpa.org/BECOMEACPA/GETTINGSTARTED/FREQUENTLYASKEDQUESTIONS#CPAs_vs_Accountants (viewed March 17, 2020).