HEaRT Challenge Brings 'Fresh Eyes' to Healthcare Employers Challenges
A group of Southern New Hampshire University students has some big ideas to address a critical problem facing healthcare facilities across the country. Thanks to a unique real-world learning opportunity, they recently had the chance to pitch their ideas directly to industry experts.
More than 20 SNHU students recently finished presentations to two healthcare organizations as part of the inaugural HEaRT Challenge. HEaRT - Health Education and Real-world Training - was developed as a way to give online students a chance to complete an internship-type work experience and a way to demonstrate a series of soft skills - such as teamwork, critical thinking and collaboration - that are critical to employer needs.
"The HEaRT Challenge was great at allowing us, as students, to put the knowledge gained from our education ... into actual practice," said Louis Velasquez, who was a member of the team that was named the winner of the challenge is earning his master's in healthcare administration and working at the King Faisal Specialist Hospital and Research Center in Saudi Arabia as a commander for the hospital's Chemical, Biological, Radiological and Nuclear Decontamination Program. "It allowed us to see that our time as students has permitted us to grow not only academically, but professionally as well."
Twenty students, split into five teams, collaborated on the project. They were tasked with evaluating the recruitment and retention challenges facing two healthcare groups - Eastern Maine Healthcare System and Watermark Retirement Communities, a national organization based in Tucson, Ariz. Each team was charged with developing one recruitment strategy and one retention strategy and demonstrating how the nursing and healthcare professional shortage the country faces impacts healthcare and public health, a challenge many healthcare organizations are facing nationwide.
Shane Gerardi, who is earning his bachelor's in healthcare administration with a concentration in health information management, took on the challenge himself when team members dropped out of the project. His project earned an honorable mention. He analyzed Watermark Retirement Communities' social media footprint and recommended a strategy that targeted millennial healthcare workers. The project brought him out of his "comfort zone," Gerardi said, particularly in developing a PowerPoint document and then presenting to the company via videos embedded in the document. It also opened his eyes to the industry he wants to work in. "I think one thing it brought up is there are many aspects to being an administrator that I hadn't considered," he said. "There are a lot of things that fall into the scope of what I'll need to do that I hadn't considered."
'Fresh Eyes' for an Ongoing Challenge'
Debbie Penn, national director of recruitment for Watermark Retirement Communities, said the chance to collaborate with students on the project fit well with the organization's culture which encourages mentorship. It also allowed the team she assembled from Watermark's roster of clinical and HR executives to get a unique insight into some recruitment ideas they had considered in the past.
"Whenever you're able to work with students, I think it's just the ideal situation to mentor and coach," she said. And "students get a great understanding of what it's going to be like when they graduate."
Penn said the Watermark team was so impressed with the students' work; she planned to build her own presentation based on some of the strongest ideas to present to Watermark's CEO and president at the company headquarters in Tucson, Ariz., this month.
"They were unbelievable. The students were fantastic," she said. "They were interactive. They were really engaged and they did a really good job. This is very special."
Penn said the company is already looking forward to participating in the next iteration of the challenge in April and want students to focus on recruiting nurses who are out of work following the devastation wrought by Hurricane Maria in September. The project could be in conjunction with Watermark's nonprofit charity arm, she said.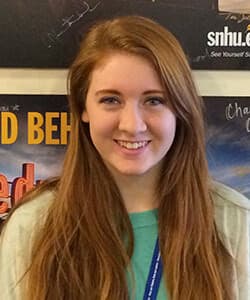 Giving Students a Chance to Demonstrate Skills
One of the leaders of the project, Cait Glennen, an SNHU career program specialist, said opportunities like the HEaRT Challenge are particularly significant for online students because they have to be able to show potential employers concrete examples of what they've learned while earning their degrees.
"Experiential projects and internships are two of the strongest correlators to career success out of graduation," she said. "It was a way to deliver that practical experience that can go on your resume, working directly with companies and delivering those skills, but (customized) for our demographic of students."
Jan Wyatt, senior executive director of nursing and health professions at SNHU, said he envisions growing the challenge and eventually inviting other schools to take part, challenging teams against other students across the country.
"Especially as an online institution, we have to be able to demonstrate value, we have to be able to demonstrate quality and we have to help our students build softer skills that are vital to students and sought after by employers," he said. "We wanted to build in experiences for our students that lets them show off their skills and helps them apply what they're learning."
Toni Clayton, an associate dean of SNHU's graduate health professions programs, said the challenge simulated projects students will be expected to tackle in the workplace.
"It gives students the opportunity to experience what a project would look like and what a future employer would possibly look for or need from them," she said. "I think it was a real confidence builder for students to apply skills that they learned in the classroom. And then they're working in a collaborative setting with their peers to problem-solve as a team. That's exactly what they're going to be doing in the real world."
Joe Cote is a staff writer at Southern New Hampshire University. Follow him on Twitter @JoeCo2323.
Explore more content like this article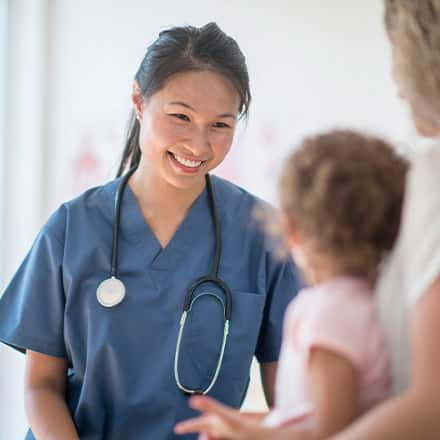 August 17, 2021
The ideal path to achieving a nursing degree should align with your professional goals while also building on your experience in the healthcare field. With that in mind, let's look at the different nursing degree options available.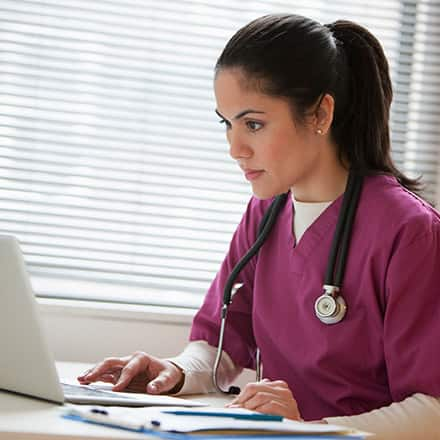 August 12, 2021
When you're ready to take the next step toward becoming a nurse practitioner, you'll need to earn a Master of Science in Nursing (MSN) or Doctor of Nursing Practice (DNP) from an accredited program. There, you'll complete specific nurse practitioner courses and supervised clinical practice hours.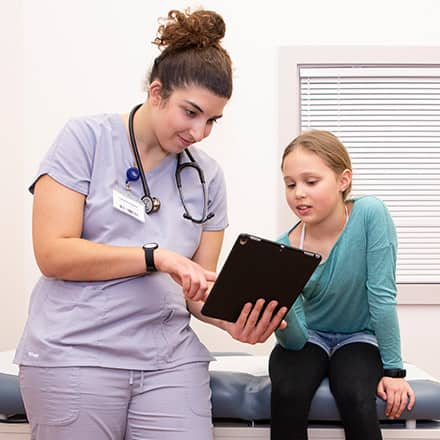 August 06, 2021
Nurse Practitioners (NPs) are needed in just about every facet of healthcare, from hospitals and private practice to home healthcare and skilled care facilities. NPs are needed in policy roles and academia. Anywhere healthcare decisions are being made, nurse practitioners have an important role.