Having HEaRT Helps Keep Students Graduating on Time
Higher Education and Real-World Training (HEaRT) is an experiential learning challenge that helps students build critical skills they can use to connect theory to practice.
The impacts of the COVID-19 pandemic have been felt far and wide and recently threatened to disrupt the graduation timeline of dozens of Southern New Hampshire University (SNHU) students across two programs of study. The creative application of a successful experiential learning model called HEaRT (Higher Education and Real-world Training) ensured that these students could continue their studies and complete their degree programs on schedule.
Through HEaRT challenges, students in the nursing and health professions programs are matched with healthcare employers to tackle real-world challenges that the organizations are facing. This experiential learning opportunity allows employers to gain a fresh perspective on an internal challenge based on the students' recent academic and professional experiences. The projects give students experience solving problems that they will face in their industry. In addition to proving workforce readiness, students learn from industry professionals. More than 520 students have taken part in HEaRT challenges since the model's inception in 2018.
A New Approach to Help with a Looming Problem
As students in the Bachelor of Science (BS) in Health Information Management (HIM) program complete their degrees, they participate in professional practice experiences (PPEs). These PPEs allow students to get hands-on experience in their future field. As the COVID-19 pandemic limited the options for PPEs, the HEaRT team stepped in to adapt the model.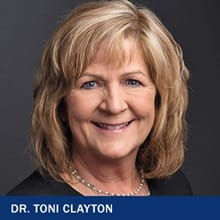 "Because of the pandemic, we had to act fast," said Dr. Toni Clayton, interim executive director of health professions, one of the founding members of HEaRT who oversees its operations. In just 3 weeks, the HEaRT team adapted the existing model content and obtained approval for the alternative experience from the Commission on Accreditation for Health Information and Informatics (CAHIIM), which accredits the HIM program. Throughout 2020, 39 students were unable to go to physical sites to complete their required PPE. With the swift changes to the HEaRT model, all 39 students were able to graduate on time while still participating in an authentic learning experience that an in-person PPE provides.
Health information management students weren't the only ones to have their anticipated graduation dates potentially impacted by COVID-19 restrictions. One of the final milestones for Master of Science in Nursing (MSN) students is the capstone course. In these courses, students apply their knowledge in the field through clinical practice experiences (CPEs). The types of CPEs can vary, and as the COVID-19 pandemic strengthened its grip on the healthcare system, it limited the availability of many CPE options for students.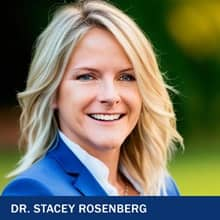 "For those students that were unable to secure a location to complete their required clinical practice experiences, the HEaRT model offered MSN students in the last term of their program track an alternative capstone experience," said Dr. Stacey Rosenberg, an associate dean of nursing.
The Commission on Collegiate Nursing Education (CCNE), the accrediting body for the online nursing program, approved the use of alternative CPEs for clinical practice experiences through June 2021. "When the pandemic began, some of the healthcare facilities were not allowing students to complete their clinical hours," said Rosenberg.
By adapting the HEaRT learning model, the nursing program was able to help some students complete their degrees. Fourteen MSN students were at risk for postponed graduation dates before the application of the HEaRT model kept them graduating on time.
HEaRT Strength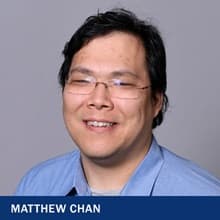 If anyone can appreciate the flexibility of the HEaRT learning model, it's Matthew Chan. A student in the MSN program – and the first to complete all six HEaRT challenges, Chan said the design of the HEaRT model was a reason he has been able to juggle so much academically and personally. In addition to his coursework, Chan works at a medical device company and as a clinical nurse in a psychiatric hospital. While the pandemic didn't disrupt his planned graduation timing, he still found the flexibility of the challenges an important factor in maintaining momentum in his academic journey. "All six HEaRT challenges were flexible in terms of deadlines, collaboration and the accessibility for each student while balancing family life and coursework," said Chan.
Flexibility was important to Chan, but he also found that the structure of the challenges drove collaboration with his peers and broadened his sense of the larger factors at play within the healthcare system. Throughout the six challenges, he began to understand what healthcare facilities face when they confront issues like cost structure, care continuum and internal communication.
An Expanding Program, Incorporating Global Perspectives
The HEaRT model has shown promise from the start. In addition to the flexibility, students have praised the program for meaningful networking with employers, while employers value the students' unique insight.
"These relevant experiences can be added to students' resumes and showcased during an interview, or they can share the digital badges on social media platforms, like LinkedIn," said Rosenberg. Having those kinds of accomplishments in their background could give students an edge over those without internship experiences. Students may also opt for Learning Experience Assessment (LEA) credit as their program allows. With LEA, students could be eligible for course credit in addition to experiential learning opportunities for completing HEaRT challenges.
HEaRT's success is not limited to the health information management and nursing programs, or even just to students in the United States. In 2018, HEaRT was opened to students in the Global Education Movement (GEM). The GEM effort extends degree programs to refugees living around the world – including Kenya, Rwanda, Malawi, Lebanon and South Africa. GEM students working towards their bachelor's degree can use HEaRT challenges as an internship to gain employer/employee experience.
Rosenberg said that, in the last two years, the HEaRT model has filled an important need for 316 GEM students, who, before these challenges, had very limited opportunities or no opportunity at all for internships. Survey results from GEM students show that the students experience an increase in their written English skills, which is vital for their ability to secure future employment.
Although the HEaRT model was created to enhance nursing and health profession students' learning experiences, the model's flexibility and positive results have allowed it to be applied to other disciplines. A variation of the HEaRT model was developed for social sciences students in 2020 and expanded to include business students.
The Evolution of HEaRT
"As educators, we all know the value of experiential learning opportunities," said Clayton. "That is why, today, as a global pandemic challenges us to rethink the ways we train talent, we are especially proud of this work."
The HEaRT model is poised to continue its expansion. There are plans to evolve the learning model beyond healthcare to other major industries and into corporate partnerships, where companies can routinely have their challenges examined by students. The most important outcome, said Clayton, is helping students develop the confidence and job readiness skills to fulfill their career goals.
Mike Ferrigno is a content director in higher education. Connect with him on LinkedIn.
Explore more content like this article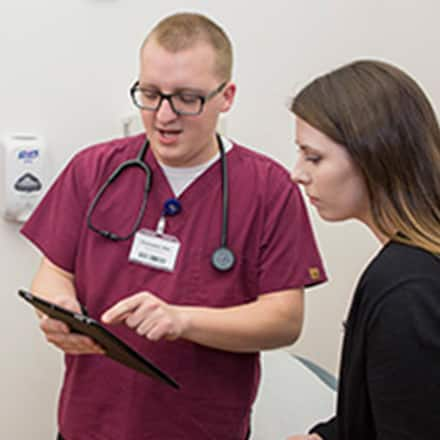 October 14, 2021
So many career paths can leave new and seasoned nurses alike wondering which specialty is right for them. To help, we've compiled a list of the 16 types of nurses employers are looking to hire, including information on salary, growth potential and required nursing degrees.
October 05, 2021
Both the nursing profession and some employers are calling on registered nurses (RNs) to obtain a Bachelor of Science in Nursing (BSN) to improve safety and help prepare for future healthcare challenges.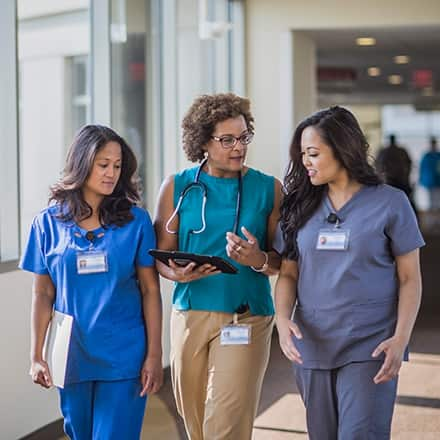 September 30, 2021
While nursing has always been a respected career, many people don't know that there are actually several different levels of nursing degrees and many different specialties available.