Healthcare Students Get to the HEaRT of Succession Planning
Teams of Southern New Hampshire University (SNHU) nursing and health professions students recently tackled the challenge of succession planning for a healthcare facility in the latest Higher Education and Real-World Training (HEaRT) Challenge.
The healthcare industry is predicted to add 1.9 million new jobs through 2028, according to the U.S. Bureau of Labor Statistics (BLS), primarily as a result of an aging population. In addition to this 14% growth in healthcare occupations, about 10,000 Baby Boomers will reach retirement age each day until 2030, according to the Pew Research Center.
To combat this employment transition, SNHU students developed succession plans for Elliot Health System, a New Hampshire hospital and healthcare facility, to help prevent the loss of a wealth of knowledge when an employee retires or leaves the hospital.
"Who are we preparing to take on a leadership role is critically important to really any organization, but in healthcare, we have such shortages of people and shortages of talent," SNHU nursing faculty Beth VanOrsdale said. "In this particular organization, they had quite a long history of employment. Many of their employees and many of their leaders have been there a long time, so, you know, if any of that talent chooses to retire, that has the potential to leave a large gap."
Creating the Plan
Teams of four to six online and Global Education Movement (GEM) students worked together to research trends in healthcare, analyze data regarding employee age and position at Elliot Health System and discuss training strategies and resources.
They were instructed to create a three-step succession plan, including an 18-month rollout strategy that works within a predetermined budget. At the end of the challenge, each team shared recommendations with Rebecca Marden, the director of Career Development at Elliot Health System, in the form of an executive summary and a slideshow presentation.
Throughout the experiential learning opportunity, students also developed their soft skills, according to VanOrsdale. They learned how to write concise and compelling professional messages and work through differences in time zones, cultures and opinions as a team.
"They get an opportunity in a very safe way to … develop some of their own leadership skills," she said. "They also learn to give feedback to other people, so those are other soft skills that they have an opportunity to learn."
Not only did the challenge equip students with additional skills and professional experiences, it also benefitted the partnering organization. "They can take a piece of it, they can take a portion of it, (or) they can take pieces from multiple presentations," VanOrsdale said. "It just gives them a lot of options that they may not have even considered."
Success in Succession Planning
Marden said Elliot Health System would use the results of the HEaRT Challenge as a foundation for their succession planning. "We were so impressed with the amount of work and detail that went into this project," she said.
Rachel Jennings, Ruth Exilus and Amida Wanguwabo, led by team leader Rachel Keeton '19, developed the winning plan, selected by Elliot Health System and several SNHU representatives.
According to their scored rubric, Keeton's team identified several feasible, low-cost opportunities for Elliot Health System to consider and did an excellent job delivering the project's findings.
Their succession plan recommended that the organization tap into free resources such as the Chamber of Commerce and establishing a mentorship program between senior leaders and their prospects.
Transferable Knowledge
Entering the HEaRT Challenge was a no-brainer for Jennings. She loves problem-solving, and she wanted to see if her industry experiences could help another organization. As a Chamber of Commerce member, she was familiar with the networking and training classes the association offers, and this became a central component of the team's proposal.
"I learned that I have more real-world experience than I ever realized," Jennings said. As a manager, she's going to use what she learned in HEaRT in her career.
Although Keeton, a new alumna of the BS in Nursing program, had never thought about succession planning before, her team ended up incorporating research she had done on the strengths of corporate and clinical mentorship.
With the new knowledge she's gained through the challenge, Keeton hopes to help her current employer strengthen their own plans. "I had to laugh when my site president told me that our organization did not have a good process for succession planning but needed to develop one," she said. "... I would like to approach this in the future to help my organization with (the) development of a comprehensive succession planning program."
Though the teams brought a mix of experiences to the table, they also had a faculty mentor who helped guide them. VanOrsdale, acting as a mentor, said her role was to play "chief encourager" and ask probing questions as they researched and developed their ideas.
The Future of HEaRT
Following the positive feedback from students and employers who participated in the first two HEaRT Challenges, this experiential learning opportunity is continuing to increase in value. In recognition of the challenge's academic and professional impact, students who successfully complete the program will now receive badges they can add to their resume in addition to academic credits toward their degree.
"This challenge allows students to do more than "say" they know how healthcare works. They get to prove it," Dr. Toni Clayton, an associate dean at SNHU, said. "Along the way, they are able to build and demonstrate a variety of skills, including critical thinking, problem-solving, teamwork and project management, all while networking with peers and employers."
Soon, the HEaRT Challenge won't be limited to healthcare students. Other disciplines are beginning to adopt the hands-on learning opportunity that will allow students to apply what they're learning in class to industry challenges.
Rebecca LeBoeuf '18 is a staff writer at Southern New Hampshire University. Connect with her on LinkedIn.
Explore more content like this article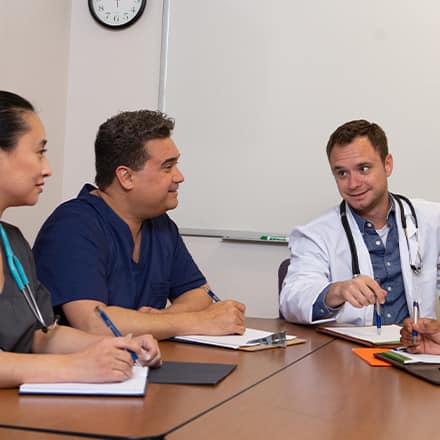 With the goal of improving patient outcomes, achieving efficiency and reducing costs, quality improvement in healthcare has a significant impact on the healthcare field. Learn more about quality improvement and how to get started in this growing field.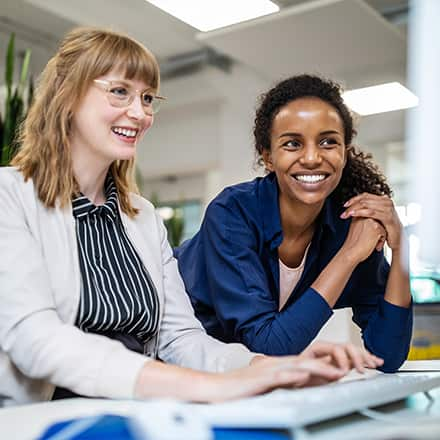 Medical billing and coding courses can provide you with the knowledge needed to break into the field or upskill for your career. Taking medical billing and coding courses allows you to explore the area of study before committing to a full degree program.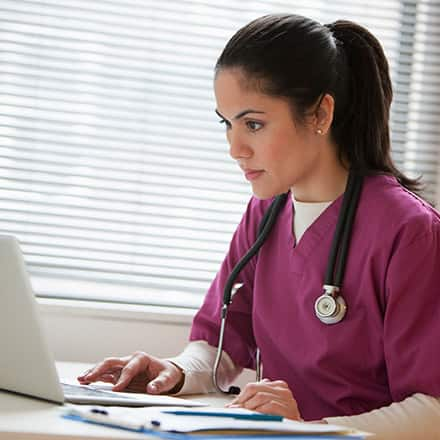 When you're ready to take the next step toward becoming a nurse practitioner, you'll need to earn a Master of Science in Nursing (MSN) or Doctor of Nursing Practice (DNP) from an accredited program. There, you'll complete specific nurse practitioner courses and supervised clinical practice hours.
About Southern New Hampshire University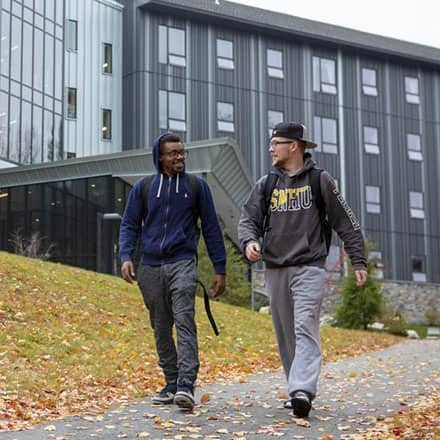 SNHU is a nonprofit, accredited university with a mission to make high-quality education more accessible and affordable for everyone.
Founded in 1932, and online since 1995, we've helped countless students reach their goals with flexible, career-focused programs. Our 300-acre campus in Manchester, NH is home to over 3,000 students, and we serve over 135,000 students online. Visit our about SNHU page to learn more about our mission, accreditations, leadership team, national recognitions and awards.