Should I Be a Nurse or a Teacher? You May be Able to do Both
Nursing education is a career path for those interested in becoming a nurse and teacher, as many of their competencies intersect within this profession.

Understanding the numbers
When reviewing job growth and salary information, it's important to remember that actual numbers can vary due to many different factors — like years of experience in the role, industry of employment, geographic location, worker skill and economic conditions. Cited projections do not guarantee actual salary or job growth.
When Carol Allen was in high school and preparing to apply to colleges, she often asked herself, "Should I be a nurse or a teacher?"
Allen knew she wanted to be a teacher but worried that the field was oversaturated with job seekers. So, she went against the advice of her guidance counselor and decided to prepare for a career in nursing.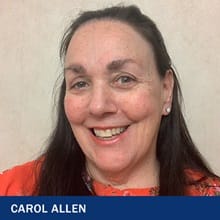 After several years of working as a registered nurse (RN) and earning her master's degree, she got the opportunity to work as a nurse educator. Preparing future nurses to earn their degrees allowed Allen to combine her passion for nursing and love of teaching.
"For me, it was like a dream come true," said Allen, who now works as lead nursing faculty at Southern New Hampshire University (SNHU). "I had the best of both worlds. When I became a nurse educator, I got to be the teacher I wanted to be."
Should I Be a Nurse or a Teacher?
While the day-to-day work of nursing and teaching may seem very different, the careers have more in common than you might think.
As a teacher, you may find yourself nursing concerns beyond the lesson plans and class assignments. As a nurse, you'll be responsible for educating patients about health and wellness. In both careers, you'll need patience, empathy and strong communication skills to understand your audience and tailor your message to reach them in the way they learn best.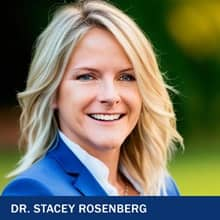 "Teaching really is a part of nursing," said Dr. Stacey Rosenberg, the undergraduate program nursing director at SNHU. "In some ways, it's a natural transition."
When a patient is sent home with a heart or blood sugar monitor, it's a nurse who shows them how to use it. When new parents give their newborn a bath for the first time, it's a nurse who walks them through the process.
"As nurses, we need to be able to provide patients and their families with education about health and wellness so they can manage their health care needs and make good health care choices," said Allen.
Why is Being a Teacher Like Being a Nurse?
According to the National League for Nursing (NLN) there are several competencies that demonstrate the area in which teaching and nursing come together.

A career as a nurse educator can bring these worlds of teaching and nursing even closer together.
Exploring Nurse Educator Jobs
If you're interested in pursuing a nurse educator career, you may be wondering, "What can I do with a master's in nursing education?" Before getting started with a degree program, it's important to understand where you could work and the field's salary and career growth potential.
Roles of Nurse Educators
A nurse educator is an RN who works to teach other nurses and medical professionals.
Instead of dedicating their careers entirely to patient care, nurse educators are passionate about teaching and advocating for nurses. They offer leadership and guidance in both a professional and academic setting.
The World Health Organization (WHO) outlines some of the core proficiencies of nurse educators (WHO PDF source).
Nurse educator roles according to the WHO are:
Communication, collaboration and partnership
Curriculum design and implementation
Ethical/legal principles and professionalism
Management, leadership and advocacy
Monitoring and evaluation
Nursing practice
Research and evidence
Theories and principles of adult learning
Nurse educators also play a role in promoting quality nurse education, according to Global Health Education. An effective nurse educator is someone who is a passionate, lifelong learner who works to keep up to date with the changing techniques in technology, medicine and teaching.
Where Do Nurse Educators Work?
The term "educator" makes it sound like nurse educators only work in academic settings when they actually work in a variety of different environments.
According to the Nurse Journal, nurse educators work in settings such as:
Businesses - Coaching wellness and health seminars, leading CPR and first aid programs and instructing professional development courses
Colleges and universities - Teaching classes and running clinical educational experiences for students
Medical centers and hospitals - Creating professional development programs for nurses, facilitating training for staff and designing educational initiatives to improve patient care.
Who Earns More: Teachers or Nurses?
According to the U.S. Bureau of Labor Statistics (BLS), RNs earned a median pay of $77,600 in 2021, while nursing instructors and teachers at the postsecondary level earned a similar median pay of $77,440.*
A nurse educator's salary can vary based on level of education, years of experience and the location of their job, and there's potential for an even greater salary.
What is the Growth Potential for Nurse Educator Careers?
The nursing field is facing a shortage of nurse educators, Rosenberg said, as current educators are retiring or nearing retirement age and demand for nursing degree programs grows.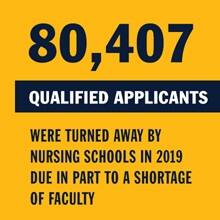 According to a survey from the American Association of Colleges of Nursing (AACN), U.S. nursing schools turned away 80,407 qualified applicants from college degree programs in 2019, with faculty shortage listed as one of the biggest factors.
Another AACN report found that 1,715 faculty vacancies were identified at 872 nursing schools, with an additional 138 faculty positions needed to accommodate student demand (AACN PDF source).
This demand is expected to continue. According to BLS, jobs for nurse educators are projected to grow by 22% by 2030 – significantly higher than the national average of 7.7%.*
How to Become a Nurse Educator
If you're ready to get started with a nurse educator career, it's important to understand the educational and professional requirements.
Most nurse educators have at least a few years of clinical nursing experience before moving into the education field and are required to be a licensed RN in order to work as an educator, said Allen. Having an advanced nursing degree is also important.
The majority of nursing educator jobs, require a Master of Science in Nursing (MSN) or a doctorate degree, according to the AACN.
While not required, earning an MSN in Nursing Education could help set you apart from other applicants. A degree focused on nursing education offers registered nurses the skills and knowledge required to facilitate learning through curriculum design, teaching, evaluation and advisement.
Become a Certified Nurse Educator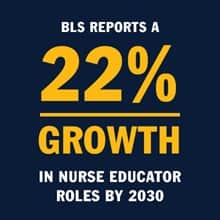 Becoming a certified nurse educator through the NLN Academic Nurse Educator Certification Program (ANECP) is another way to differentiate yourself and demonstrate expertise in the field, said Rosenberg.
The NLN certification offers nurse educators the ability to establish themselves in the nurse educator practice and create a means to demonstrate their expertise in this role, according to the NLN.
Becoming certified also communicates to students, colleagues and the broader health care community that the highest standards are being met.
Should You Switch from Nursing to Teaching?
If you are already a registered nurse, considering a change to an educator role could be valuable to your career.
According to Minority Nurse Magazine, the first step in determining if a transition is right for you is to assess your current education level. From there, you can begin to develop a plan, such as pursuing a graduate degree if you don't already have one.
There are many experiences that can be beneficial if you're looking to transition between roles. Minority Nurse Magazine encourages:
Becoming a mentor to other students
Joining a patient education committee
Working as a teacher's assistant
Developing a five-year plan with specific dates and deadlines for your goals and objectives can be extremely valuable to planning your transition, according to Minority Nurse. When you set goals and objectives for work, it's important for them to be personalized so they are realistic and measurable.
Transitioning from a working nurse to an educator may take time, but the endeavor can result in worthwhile growth and learning along the way.
Nurse Educator: The Best of Both Worlds
Whether you're working as a registered nurse and looking to further your career or are struggling to decide between nursing and teaching, a career as a nurse educator could be a great fit.
For Allen, working as a nurse educator has allowed her to do the clinical nursing work she loves and fulfill her passion for teaching.
"I wanted to be able to impart what I knew and understood about nursing care to the next generation of nurses," she said. "Everyone in the nation benefits when we improve patient outcomes and elevate the level of health care being provided to our populations."
A degree can change your life. Find the SNHU nursing program that can best help you meet your goals.
*Cited job growth projections may not reflect local and/or short-term economic or job conditions and do not guarantee actual job growth. Actual salaries and/or earning potential may be the result of a combination of factors including, but not limited to: years of experience, industry of employment, geographic location, and worker skill.
Danielle Gagnon is a freelance writer and marketer focused on higher education. Connect with her on LinkedIn.
Explore more content like this article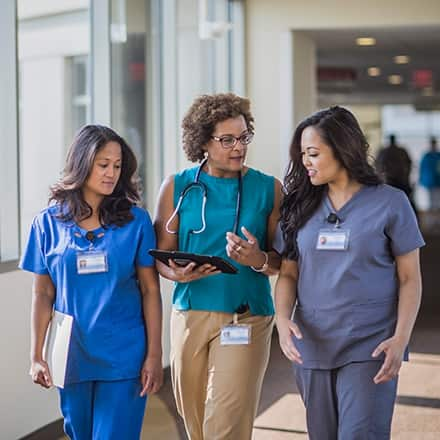 While nursing has always been a respected career, many people don't know that there are different levels of nursing degrees available, and there are several specialty areas to consider with each level. Nurses continuously develop skills, clinical knowledge and expertise throughout their careers.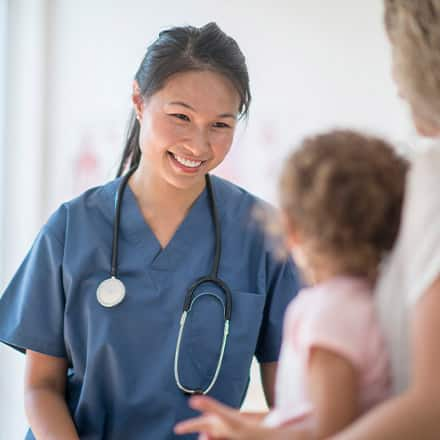 If you want to establish a rewarding nursing career, you're probably wondering what sort of degree you'll need. There are minimum educational requirements to qualify for the nursing licensure exam, and you may decide to gain additional credentials to help you advance in your role.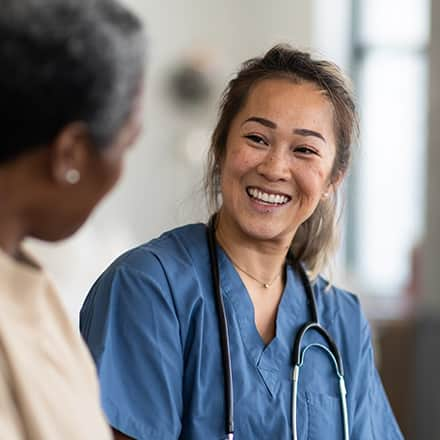 MSN stands for Master of Science in Nursing. This is a graduate degree that provides nurses the opportunity to further specialize in their chosen area of healthcare. The degree can also lead to a new specialization for nurses who are interested in taking their careers in a different direction.
About Southern New Hampshire University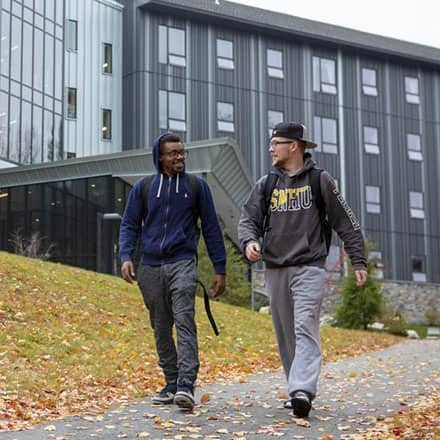 SNHU is a nonprofit, accredited university with a mission to make high-quality education more accessible and affordable for everyone.
Founded in 1932, and online since 1995, we've helped countless students reach their goals with flexible, career-focused programs. Our 300-acre campus in Manchester, NH is home to over 3,000 students, and we serve over 135,000 students online. Visit our about SNHU page to learn more about our mission, accreditations, leadership team, national recognitions and awards.