How to Change Careers: Advice From Career Advisors
To change careers, you'll want to research the new path that interests you and begin preparing for any qualifications or credentials you'll need for the position. You might consider networking with professionals and completing a combination of formal and informal education. You can also think about how your existing skills and experiences can help you market yourself.

Understanding the Numbers
When reviewing job growth and salary information, it's important to remember that actual numbers can vary due to many different factors — like years of experience in the role, industry of employment, geographic location, worker skill and economic conditions. Cited projections do not guarantee actual salary or job growth.
Whether you're new to the workforce or a seasoned professional, you might wonder what it'd be like to change careers. Maybe you don't love your current role as much as you expected – or perhaps you've become excited about a totally different path.
A recent survey revealed that 16% of people have prioritized getting a new job or changing careers as a result of the COVID-19 pandemic.* That number increases to 19% among those who have completed some college coursework but do not yet have an associate degree or a bachelor's degree. Furthermore, 17% of surveyed individuals with a bachelor's level education have also been motivated to make some changes to their profession.
They're following through, too. The U.S. Bureau of Labor Statistics (BLS) said people are leaving their jobs in what's dubbed "The Great Resignation" at a rate unseen since the 1970s. Results from a Pew Research Center survey found the top reasons why people left their jobs in 2021 included low pay, no advancement opportunities and feeling disrespected at work. Childcare issues and limited flexibility were cited as other major reasons.
The impacts of the COVID-19 pandemic have inspired many to seek out employment options that better fit their needs and what they want out of life.
So, What is a Good Reason for a Career Change?
There are many good reasons to leave a job and start a new one, including those the Pew Research Center surfaced. What's important to recognize is while many of the reasons can feel personal, they may also be common experiences shared by many.
Lauren Stahl, a career advisor at Southern New Hampshire University (SNHU), said some reasons you might consider changing your career include a desire to:
Achieve greater flexibility
Ensure your organization's values align with your personal values
Leverage new skills or educational credentials
Seek professional satisfaction and an opportunity to grow and make a difference
Solve burnout or issues with poor management
You might also wish to earn more, Stahl said. The Pew Research Center found that 60% of career changers between April 2021 and March 2022 earned more than they did during the same month the year prior. Only 47% of those who stayed with the same employer experienced a pay increase.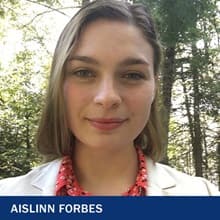 Maybe you want to change careers to shake things up in your professional life. "Of course, there are the more practical reasons, like a higher salary, better hours, better benefits or due to relocation, but it's also very common to want to try something new," said Aislinn Forbes, a career advisor at SNHU. This desire can feel especially true to those who have held the same role for a while.
As the future of work uncovers new jobs and workforce needs, you might realize a new interest or skill. And significant life events can influence your decision, too. For example, in the year that followed the start of the COVID-19 pandemic, interest in attending medical school skyrocketed in the U.S. The Association of American Medical Colleges (AAMC) reported a 21.2% increase in first-time medical school applicants in 2021 (AAMC PDF Source).
For Kristina Libby '17, beating cancer twice and overcoming congestive heart failure led to her becoming a nurse and advancing in the profession with a Bachelor of Science in Nursing (BSN). "I need to have a complete life, and I need to help others," she said. "And that's why I'm here. I have to use what happened to me, my experience, and make something of it. I can't just sit back and (think) 'oh thank God, I survived.' I can't do that. I have to make it matter. It has to have purpose."
So many factors – both big and small – can lead to your decision to shift career paths to a profession that feels more rewarding.
Advice for Career Changers
You know you're ready to make the change, and maybe you've already determined what career is right for you. But what's next?
Research and preparation, according to Stahl.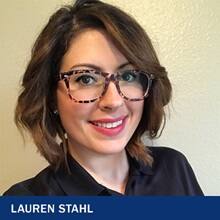 "It is very important to do your research regarding the requirements for the position, company and industry of interest," she said. "Employers are looking for candidates with experience plus education, so do your research to understand the requirements and start gaining experience now."

If you decide you want to become a therapist, for instance, you may discover that you'll need at least a master's degree in counseling or other graduate degree. On top of that, there's licensure to consider and a required number of clinical hours.
A recent survey revealed that one out of every four people who have completed some college but don't have a degree would go back for more education if they knew it would help them get the job they are seeking.* According to Stahl, higher education can be a good launching point for professional change.
"Consider pursuing an education program that will teach you the necessary concepts for the career and provide exposure to the discipline," she said. "Continued education can provide a greater depth or breadth of knowledge and help bridge your knowledge gap."
41% of recently surveyed individuals agree, believing one of the biggest benefits of earning a college degree is starting a new career.* Among associate degree holders only, that number increases to 51%.
With the availability of flexible online programs created with the working adult in mind, you can earn your degree on a schedule that fits your life. You might also consider earning a certificate instead of a degree or supplementing a degree you may already have with the extra credential. There are a few different types of certificate options to consider, including an undergraduate certificate, graduate certificate and post-master's certificate.
Learn more about the difference between degrees and certificates.
What is the Best Way to Change Your Career?
Just as there are many career paths you can take, there are many ways to get to them. While there's no one right way, here are a few strategies you can try:
Network with professionals: Meet people who are already working in the career or field that interests you to better understand the language, expectations and culture of that field, Forbes said. You can take advantage of formal events through professional associations or informal opportunities in your day-to-day life. "Networking can look like and happen in many different ways," Stahl said. "Start with who you know now to tap into, then expand your reach using social media outlets like LinkedIn. Reach out to recruiters via email or LinkedIn to connect on completed applications or positions of interest." Plus, if you're a student, you have peers, faculty, staff and an alumni network within your reach.


Put your knowledge to work: "The most important thing is to demonstrate your accomplishments and why you feel you can replicate that success in the new career," Forbes said. "Use the advice and language you've learned from the interviews with industry professionals and coursework to show you understand the culture of the new field." Don't be afraid to join industry conversations either, via your professional social media account. "It will serve as a record of your knowledge and progress," they said.


Be persistent: Respectful persistence can also help, according to Forbes. "If there is a job you want or a company you'd like to work for, keep trying. Ask for feedback, update your approach and apply again," they said. "People notice that kind of determination, and each time you'll get a little closer to the goal."
You can use a combination of these methods in your pursuit of a new career, in addition to ongoing research about the industry, role and organization you are hoping to join in the next chapter of your professional life. You can leverage formal and informal educational opportunities such as webinars and blogs and consider how you might supplement your new knowledge with resume-worthy credentials, such as relevant certification or volunteer work.
How Can I Change My Career with No Experience?
You'll want to gain some experience in the field you're targeting for your next career, but it does not have to be in the form of a full-time or even a part-time position. According to Stahl, many alternative experiences you can point to in a career change include:
Contracted positions
Internships
School or community activities
Shadowing experiences
Volunteer work
Some educational programs have experiential learning opportunities embedded in their curriculum, too, which can help you build skills and knowledge through practice that relates directly to your intended field.
If you can fit it into your schedule, Forbes is a major proponent of volunteer work to gain experience. "It doesn't need to be a huge time commitment – even just a couple of times a year getting involved in your new field is something tangible to write on a resume or speak about in an interview," they said.
You can work with a career advisor at your school to help you explore some of the experiences that may be available to you and then coach you as you incorporate them into your resume, elevator pitch, interviews and more.
How Do I Switch Careers at 35 and Beyond?
Whether you're 25 or 55, it's not too late to find a new job. "It doesn't matter what age you are," Forbes said. "As long as you're willing to do the work, changing your career is very rewarding."
Even if you're making a drastic career change and have new industry credentials to back it up, you can also leverage the professional experiences you have already gained throughout your life. "It is also important to highlight your transferrable skills, accomplishments and qualifications from your current and previous positions that will overlap into the position you are pursuing," Stahl said. For example, the soft skills you gained in a customer service role can serve you well in a public relations or human resources role.
Switching careers throughout your professional life is normal. Last year, BLS released data from a National Longitudinal Survey that found people born between 1957-1964 held an average of 12.4 jobs between the ages of 18 and 54 (BLS PDF Source).
"A single job for life is rare these days, and life is short, so pursue what brings you joy," Stahl said.
A degree can change your life. Find the SNHU online degree program that can best help you meet your goals.
Rebecca LeBoeuf '18 is a writer at Southern New Hampshire University. Connect with her on LinkedIn.
*Survey Methodology: This survey was conducted online within the United States by Kantar on behalf of Southern New Hampshire University in December of 2021. Opinions from 500 general population respondents were obtained using their omnibus survey. For complete survey methodology, please contact Megan Bond.
Explore more content like this article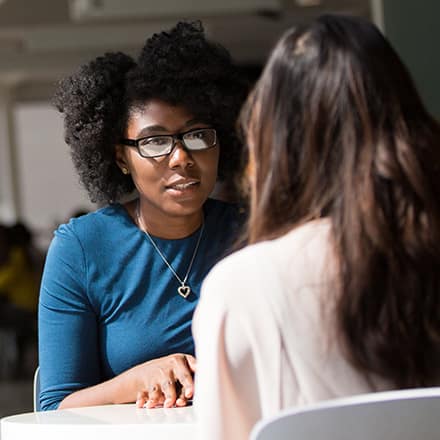 Feedback is a necessary part of personal and professional growth, and it's important to give every individual the feedback they need to improve, maintain or celebrate their performance. To ensure the feedback you give is more equitable, try to make it accessible, specific and measurable.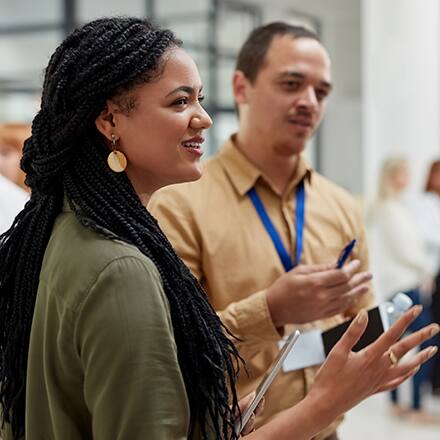 When job hunting, you might hear "network." But what does it mean? Professional networking is about connecting to improve your career, share knowledge and find opportunities. Start by reaching out to people you know and expand from there. Over time, you can expand your circle as you meet new people.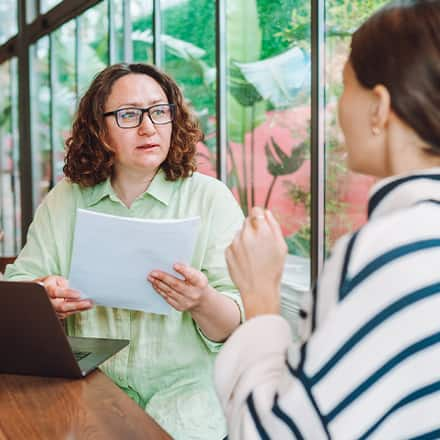 Seasoned career navigators as well as new job seekers may have heard of a certain professional document referred to as a CV. SNHU Career helps you understand what a CV is, what CV stands for, what to include and when to use a CV vs. a resume for your goals.
About Southern New Hampshire University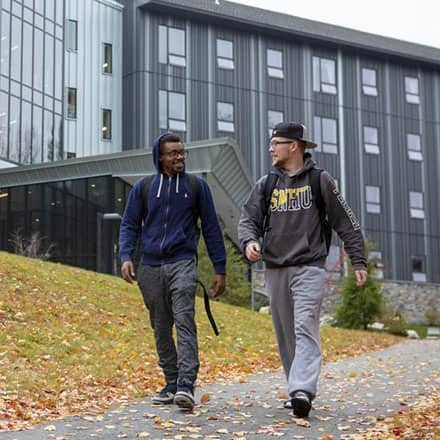 SNHU is a nonprofit, accredited university with a mission to make high-quality education more accessible and affordable for everyone.
Founded in 1932, and online since 1995, we've helped countless students reach their goals with flexible, career-focused programs. Our 300-acre campus in Manchester, NH is home to over 3,000 students, and we serve over 135,000 students online. Visit our about SNHU page to learn more about our mission, accreditations, leadership team, national recognitions and awards.