What is an MPH Degree and What Can You Do With It?
A Master of Public Health (MPH) is a graduate-level degree designed to help you succeed in the public health field and make a positive impact on your community. With an MPH degree, you might work as an epidemiologist, biostatistician, environmental health scientist or community educator.

Public health encompasses quite literally all facets of our lives. A Master of Public Health (MPH) opens the door to myriad career paths that offer you the opportunity to significantly impact individuals and entire communities—even on a global level and on future generations.
What Does 'MPH Degree' Mean?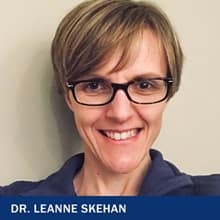 A Master of Public Health is an interdisciplinary graduate degree designed to educate and build skills in a range of areas, including epidemiology, environmental health, health policy, biostatistics, program planning and evaluation, and more, according to Dr. Leanne Skehan, clinical faculty of health professions at Southern New Hampshire University (SNHU).
When you pursue your MPH, you'll study current health and wellness trends and learn the scientific methods and best practices that will enable you to help change health behaviors in a wide range of arenas.
What is the Scope of an MPH Program?
You'll have the chance to learn important, applicable skills via project coursework that mimics actual career challenges. "Each course is set up with a project based on what a real-world person does. We're training (you) to have the skills to do this out there," said Dr. Gail Tudor, program director of public health at SNHU. "It's a different time in academia nowadays; we're teaching people broader skills for a changing world."
That teaching comes via eight categories encompassing 22 key competencies students will need as graduates to work in public health — for instance, learning evidence-based approaches to problems and learning how public health organizations run.
As you work through an MPH program, you will likely explore the many health behaviors, cultural and lifestyle choices, and community challenges that influence public health.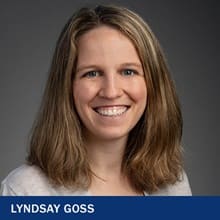 "You'll be learning different theories and getting skills to enable your critical thinking to address these issues," said Lyndsay Goss, director of continuing development of nursing and public health at SNHU. "We analyze programs and consider how to improve them."
Some programs may also offer experiential learning opportunities to give you real-world practice as you pursue your degree. "I feel one of the most important pieces of the MPH program is the practical experience that students need to complete," Skehan said. "This opportunity gives students hands-on experience working in the field of public health."
What is the Point of a Master's in Public Health?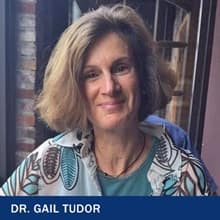 In a word? Options. "You can go a lot of different ways with an MPH degree," Tudor said. "Policy or legislation development, education of people and businesses. You could track diseases and do research, identifying how things spread. There are many different angles, but you'll be able to help a lot of people, and it feels good."
An MPH degree can foster the potential and diversity of public health job opportunities — and those options can make for a compelling career. "You could end up working at a federal health center, or more national, like the Centers for Disease Control and Prevention, or the National Institutes of Health," Goss said. "You could work in environmental health, food safety and so much more. It's such a wide variety of directions you can go into; it makes it exciting."
Why should you get an MPH? "Because if we're going to keep this world going, we need public health," Tudor said. "And prevention. Prevention is key when healthcare is limited in availability for many people. We're going to have more viruses coming up, and we'll need systems put in place to protect us. It's just a huge need."
---
---
What Can You Do with a Public Health Degree?
Whatever your health industry passion, a master's degree in public health can help take you further in your field — maybe in a direction you've never considered. "Also, from a strictly statistical career opportunity point of view, a lot of current public health employees are aging out. There will be lots of job openings in the field," Tudor said.
Potential job opportunities include:
Administrative – There will always be a need for those educated in public health to ensure policies and procedures are delineated clearly and accurately.
Analysis – An MPH degree can lead you to analytical work as a researcher or epidemiologist — or as a forensic investigator tracking the origins of an outbreak or other public health threat or evaluating current data and trends.
Clinical – Your MPH will be in high demand at labs, hospitals, clinics and other health facilities.
Community – One of the most vital arenas you can work in with a degree in public health is community involvement, such as activism, preparedness and environmental health.
Education – In addition to instructing on a collegiate level, your job could involve educating the public, others in the health industry, or working within a corporation as an on-staff internal resource.
Food safety – Dozens of concerns need attention in the area of food safety — on a local level, nationally, within restaurants and throughout the food supply chain.
Political science – A master's degree in public health can lead to a dynamic and key position in the realms of policy change and new best practices at the state or federal levels.
Serving specific demographics – An MPH program prepares you to help large portions of the community, including specific at-risk groups like the homeless, the elderly, mothers and children, and more.
What Jobs Can You Get with an MPH, and How Much Can You Make?
Because those with the MPH credential are trained for management-level roles involved with health services (i.e., health services manager), the U.S. Bureau of Labor Statistics (BLS) estimates those median salaries to be $101,340 per year.
Some other examples are:
Epidemiologists – Epidemiologists who investigate patterns and causes of disease and injury in humans garner a median salary of $78,830 per year with a 26% job growth through 2031, according to BLS. These public health professionals seek to reduce the risk and occurrence of negative health outcomes through research, community education and health policy.


Biostatisticians – Math, science and healthcare all come together with biostatistics, a career where you would apply statistics to medical and public health research. Biostatisticians design and analyze research and data to evaluate potential new treatments and current positive and negative impacts and trends. In a constantly changing world of new medical and public health challenges, biostatistics is an exciting and dynamic field. According to BLS, statisticians working in healthcare and social assistance earned a median salary of $79,060 in 2021.
A lot of people go into a Department of Public Health; every city and state has its own, and they are leaned upon in times of emergency. Others want to be health educators — at schools and nonprofits — educating communities on preventative measures or working with certain populations.
There is a big need for government-level policy change as well as local nonprofit opportunities. "Climate change is obviously a huge issue right now. We definitely need people in policy," Tudor said. "But really, we need everyone — policymakers, educators and public health workers."
If you are interested in other cultures or traveling to other countries or around the U.S., this is a great degree to have. "If you enjoy learning or solving a problem, you are needed to be on the ground and able to help," Goss said. "And the MPH keeps you active in research on the cutting edge, so you're always out there studying current issues, like ebola, the flu and COVID-19."
MPH in 'Non-Health' Careers
This degree is relevant across many industries and organizations, including those that are not centered specifically on health or healthcare.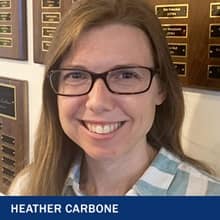 Heather Carbone '19MPH, an academic advisor at SNHU, interned with the Greater Nashua Food Council to help low-income residents who use the city bus to and from the grocery store. Unfortunately, the city bus service limits two bags per passenger, making grocery shopping more difficult.
Carbone and others working on the project partnered with United Way and a local hospital to purchase 2,500 reusable bags to hold more groceries for residents.
She used what she learned in her MPH degree and applied it to her work during her internship and helped the community, along with networking opportunities and insight into a public health agency's work.
"Professionals can work at both the state or local level of public health and make significant contributions for the greater good of the population," Skehan said. "For example, public health professionals can work to develop and implement policies around nutrition, tobacco cessation and physical activity in various entities like schools and workplaces."
According to Skehan, MPH professionals can also become epidemiologists, community educators, disease surveillance managers and environmental health scientists. The possibilities are wide.
Other examples of utilizing an MPH degree that does not directly seem health-industry specific include:
Ensuring safe public water access
Lobbying local, state and national politicians for their support of policy that would improve public health
Monitoring building codes
Regulating the types of products available to the public
Why is Public Health an Important Career?
---
---
Now more than ever, experts in public health can make a life-or-death difference in their community and in the world. Public health is often a "hidden" profession because its main goal is prevention. "But we're (visibly) succeeding when there's less need in a community or population for assistance when there are healthier kids or less obesity," Tudor said. "Without public health, it'd be a disaster — no clean water, no vaccinations. Many people don't realize how much the field of public health has pushed these things forward."
While the mission of health promotion and disease prevention is a constant in the field, Skehan said as the world evolves, so too does public health.
"Working in public health requires that you keep a pulse on what is happening globally, and you must be aware of events that can impact populations like natural disasters, war, infectious disease and social disparities in accessing healthcare," she said. "Public health professionals have ample opportunities to better the health of the local communities, states and nations they live in. For many, there are also global opportunities to make an impact in this exciting field."
The most compelling reason to go into this field, and to pursue your master's of public health degree, is knowing you can make a difference in your local community and even globally.
"These are the quiet, unsung heroes, surprisingly active but possibly unknown," Tudor said, "impacting you every day of your life."
Discover more about SNHU's Master of Public Health degree: Find out what courses you'll take, skills you'll learn and how to request information about the program.
Kathleen Palmer is an award-winning journalist and writer.
Explore more content like this article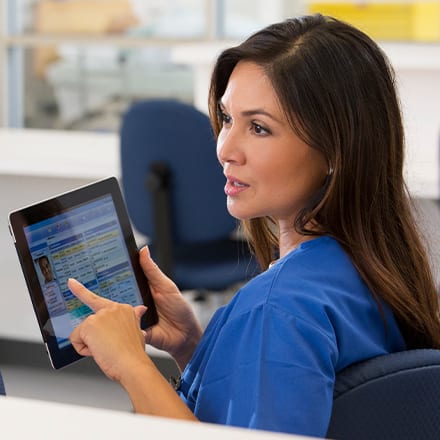 Health information management (HIM) is a critical field within healthcare that involves the secure and accurate documentation, management and analysis of patient health information. It encompasses areas such as coding and revenue cycle, informatics, data analytics and information governance.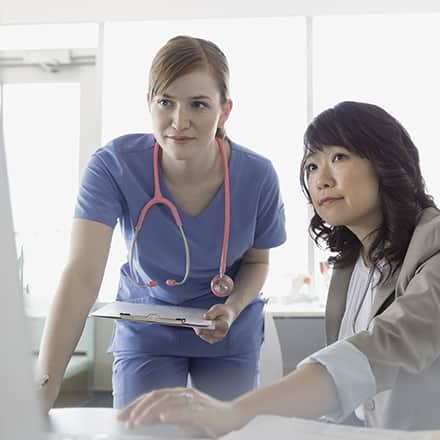 Licensed practical nurses, or LPNs, play a critical role in today's health care system. As an LPN, you can make a difference in patients' lives by attending to their care and comfort. While the time it takes to become an LPN may be shorter than other nursing roles, you need to take certain steps.
If you want a career helping others with opportunities for career growth, learning how to become a CNA could be right for you. Explore the steps you need to take to work as a certified nursing assistant, from education to certification and beyond.
About Southern New Hampshire University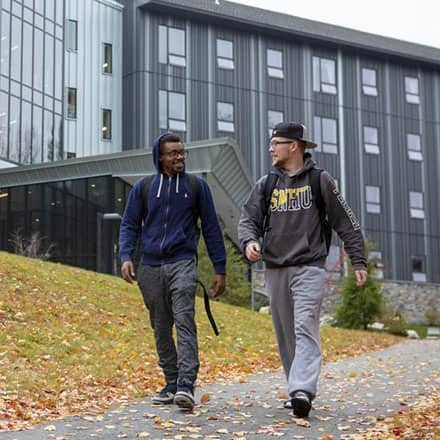 SNHU is a nonprofit, accredited university with a mission to make high-quality education more accessible and affordable for everyone.
Founded in 1932, and online since 1995, we've helped countless students reach their goals with flexible, career-focused programs. Our 300-acre campus in Manchester, NH is home to over 3,000 students, and we serve over 135,000 students online. Visit our about SNHU page to learn more about our mission, accreditations, leadership team, national recognitions and awards.