Why earn an online MPH from SNHU?
Affordable MPH: $637/credit (42 credits total)
Transfer up to 12 credits
Applicant for CEPH accreditation
Gain resume-building field experience
Choose either the general degree or global health concentration
No GRE/GMAT required
Online Master of Public Health Program Overview
Tackle complex public health challenges and transform lives with an online Master of Public Health (MPH) degree program.
You can choose the general MPH degree, which includes three required courses in healthcare informatics, research methods in public health and the economic principles of healthcare, or you can focus your studies further with a global health concentration, which includes three required courses in global health policy, practice and partnerships, and case studies in global health.

You'll learn how to act swiftly to help control illness and disease outbreaks, develop and enact wellness programs for communities, recommend and champion policy changes with global implications and track progress toward your goal of improving the population's health. You'll be ready to implement effective campaigns, shape public policy, analyze evidence-based research and monitor epidemiological findings – all while earning the widely recognized credentials needed for elevating the health of individuals and populations globally and locally.
"We look at the issues that are going on in our communities through a social justice lens," said SNHU adjunct instructor Dede Teteh, a certified health education specialist and public health researcher. "The main difference between [public health] and medicine is we don't look at people one by one. We work with communities and examine trends in behaviors and health outcomes."
There is no greater example of the need for public health professionals than the COVID-19 pandemic. In what felt like a blink of an eye, they became a guiding light, sought after by government officials, organizations and non-profits to provide advice, data, public health updates, and recommendations for various populations on how the public could remain safe, protecting themselves and others. From wearing masks to social distancing to limiting gatherings, they were trusted partners in stopping the spread and keeping populations safe.
SNHU has designed our purpose-built program to align with competencies defined by the Association of Schools and Programs of Public Health (ASPPH) and incorporated the World Health Organization (WHO) core functions - so you'll graduate ready to make a difference in a range of industries, from nongovernment industries to national research institutes.
CEPH Accreditation: Southern New Hampshire University is an applicant for accreditation by the Council on Education for Public Health. The accreditation review will address the Master of Public Health and the Master of Public Health with a concentration in Global Health programs. Other degrees and areas of study offered by this institution will not be included in the unit of accreditation review. Additional information can be found on the Council on Education for Public Health (CEPH) website.
Program vision: Champion public health and health equity through education empowerment, inclusivity, and capacity-building.
Program mission: Empower professionals across the country to advance their communities' health, through the delivery of high quality, affordable and innovative learning experiences, scholarship, and community engagement.
How to get a public health degree online | SNHU grad shares his story
Growing up, Jamaican native Kemar Reid '18 '20G knew he had a passion for public health. Once he discovered Southern New Hampshire University, he found a path to pursue his goals.
Concentration Options
To better fit your career goals and areas of interest, SNHU offers a general MPH degree, in addition to an MPH with a concentration in global health. Both programs provide knowledge of core public health topics — like biology, epidemiology, and biostatistics — as well as two terms of practical experience in public health. Their main difference lies in the required courses, outlined in the sections below.
Public Health (MPH) - General
Learn how to apply your skill sets to research methodology, information technology and economics in order to assess programs/policies and effectively address public health issues with a Master of Public Health.
Thanks to an increased national focus on public health and a rise in funding, there's a growing need for public health professionals who can understand the economics of healthcare and use data to increase the quality of our health systems. This MPH general degree will help you focus on community issues and provide the necessary guidance to address them, from assessing the community impact of legislative change to demonstrating the effectiveness of public health policy/programs using data analysis.
You'll learn about the benefits and challenges of healthcare coverage in relation to public health and what economic factors need to be considered when developing public health policies/programs. Research methodology will also help you gain the skills you need to evaluate policies/programs using data and evidence-based thinking. Furthermore, you'll identify how health information management systems are used to collect, store, analyze and protect healthcare data, which is essential to public health practice.
Career outlook:
A master's in public health positions you for success in a number of different professional environments, including:
Research institutions
Governmental agencies
Local and state public health departments
Foundations and nonprofit organizations
Our MPH general degree was designed by industry experts like Dr. Leanne Skehan, whose work in public health has given her the opportunity to contribute to policy and advocacy of populations. The program will help you gain the skills needed to work — like Skehen — in a variety of settings, including local/state health departments, community health programs supporting social determinants of health and education.
Required courses:
Healthcare Informatics
Research Methods in Public Health
Economic Principles of Healthcare
Public Health (MPH) - Global Health
Apply global health concepts, theories and principles to effectively address global health issues with a Master of Public Health with a concentration in Global Health.
With billions of global citizens in an increasingly connected world, there's a heightened need for public health professionals who can develop innovative solutions that promote equitable access to care. From analyzing health trends in a public health office to implementing educational programs in the field, the global health degree concentration can help you focus on the issues in your community or take you to a country in dire need of assistance.
You'll learn how to raise awareness of health as a basic human right, whether it's through research, financial assistance or policy change. In addition, you'll learn how to navigate the complexities of working in a global health environment, critically examine pressing global health issues and create solutions that are meaningful, effective and ethically sound.
Career outlook:
A master's in public health with a concentration in global health positions you for success in a number of different professional environments, including:
Disaster relief organizations
Multilateral agencies
Research institutions
Governmental and non-governmental agencies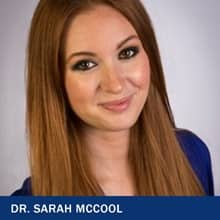 From designing educational platforms to analyzing today's health issues, you'll open yourself up to a variety of roles in the field that allow you to serve on a global level.
The global health concentration has been developed by industry experts with relevant experience, including Dr. Sarah McCool, whose work in global health issues has taken her to Haiti and Bangladesh. The program pairs a solid foundation of public health issues with 3 courses that allow you to specialize in the principles and policies of the global health environment.
Required courses:
Principles of Global Health
Global Health Policy, Practice and Partnerships
Case Studies in Global Health
Career Outlook
As the social and economic impacts of public health continue to grow, community leaders are turning to qualified professionals who can help guide their path toward wellness.
Take, for example, the annual costs for treating diabetes or smoking and vaping-related illnesses. According to the Centers for Disease Control and Prevention (CDC), these treatments cost hundreds of billions of dollars per year. However, research has shown that states with strong control and prevention programs can cut back significantly on those expenditures.1
For these reasons and more, the U.S. Bureau of Labor Statistics (BLS) projects that employment for health educators and community health workers will grow in a wide variety of settings.2
Job Growth
According to the U.S. Bureau of Labor Statistics, career opportunities for health education specialists are expected to grow 12% — much faster than average — through 2031.2
Salary
The median annual salary was $60,600 for health education specialists in 2021.2
Understanding the numbers
When reviewing job growth and salary information, it's important to remember that actual numbers can vary due to many different factors—like years of experience in the role, industry of employment, geographic location, worker skill and economic conditions. Cited projections do not guarantee actual salary or job growth.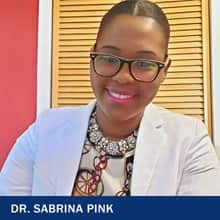 Students should research specific public health jobs and the educational requirements within each public health discipline as some may require specific degrees or additional education.
"After I graduated with my bachelor's, it was hard for me to transition into the positions I wanted," said Dr. Sabrina Pink '18. "After graduating with my master's degree from SNHU, more doors started opening."
Ultimately, Pink moved on to a doctorate program after completing her degree at SNHU – but her master's degree had made a huge difference in the meantime.
"My degree from SNHU has landed me final-stage interviews and the jobs that I wanted," she said. "Since graduating in 2018, I have worked as a scientist, consulting epidemiologist and lead epidemiologist for the Department of Health and major pharmaceutical companies."
In the wake of the COVID-19 pandemic, public health professionals were thrust into the spotlight.
"With the recent happenings of COVID-19, I drew a lot of ideas and knowledge from the coursework I did during my public health degree," said Kemar Reid '20. "It feels amazing to actually have a better idea of how pandemics work and what can be used to mitigate."
Earning his degree helped Reid feel more empowered in the job search and application process.
"When looking for careers, I no longer just send out a million applications," he said. "I am more directed toward what my role will be and how that lines up with my previous experience as well as the coursework that I've completed with my degrees."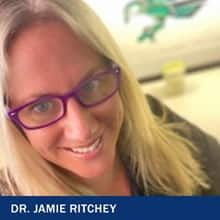 There are many paths to becoming an epidemiologist, but most begin with a master of public health degree.
"(An MPH degree) is a requirement to work for many health departments, non-profits, universities or other government jobs as an epidemiologist, but not always. Public health nurses frequently work as epidemiologists as well," said Dr. Jamie Ritchey, epidemiologist and adjunct faculty at Southern New Hampshire University.
Where Could You Work?
Private Companies
Partner with clients/non-profits to provide consulting, funding, research and program development to help improve the health populations.
Nonprofits
Create programs/materials about health issues in the community you serve and help organizations obtain funding.
Military
Develop the skills needed to address public health challenges, improve the well-being of service members and contribute to the effectiveness of operations.
Universities
Investigate patterns and causes of disease/injury, with the goal to reduce the risk and occurrence of negative health outcomes.
Scientific Services
Analyze data and apply mathematical theories/computational techniques to help identify sources of illnesses and beyond.
Clinics
Identify health-related issues, collect data, address barriers to care and discuss health concerns within the community.
Start Your Journey Toward an Online Master's of Public Health Degree
Why SNHU for Your Master's in Public Health
Flexible
With no set class meeting times, you can learn on your schedule and access online course materials 24/7.
Affordable
As part of our mission to make higher education more accessible, we're committed to keeping our tuition rates low. In fact, we offer some of the lowest online tuition rates in the nation.
Prior coursework and work experience could also help you save time and money. SNHU's transfer policy allows you to transfer up to 12 credits from your previous institution. You could also earn college credit for previous work experience.
Respected
Founded in 1932, Southern New Hampshire University is a private, nonprofit institution with over 160,000 graduates across the country. SNHU is accredited by the New England Commission of Higher Education (NECHE), a regional accreditor, which advocates for institutional improvement and public assurance of quality.
Recently, SNHU has been nationally recognized for leading the way toward more innovative, affordable and achievable education:
"Most Innovative" regional university honors from U.S. News & World Report each year since 2015
A $1 million grant from Google.org to explore soft skills assessments for high-need youth
Recognition as a 2017 Digital Learning Innovator by the Online Learning Consortium
Network
At Southern New Hampshire University, you'll have access to a powerful network of more than 300,000 students, alumni and staff that can help support you long after graduation. Our instructors offer relevant, real-world expertise to help you understand and navigate the field. Plus, with our growing, nationwide alumni network, you'll have the potential to tap into a number of internship and career opportunities.
93.6% of online students would recommend SNHU (according to a 2022 survey with 17,000+ respondents). Discover why SNHU may be right for you.
Expanding access to quality higher education means removing the barriers that may stand between you and your degree. That's why you can apply at any time and get a decision within days of submitting all required materials:
Acceptance decisions are made on a rolling basis throughout the year for our 5 graduate terms.
If you're ready to apply, follow these simple steps to get the process going:
What SNHU Students Are Saying
Dr. Sabrina Pink '18
"My instructors were very educated and knowledgeable about what it takes to make it across the finish line. They were committed to my success as a student. I could tell they genuinely wanted me to win."
Courses & Curriculum
As is the case with many of our programs, authentic learning experiences are a valuable part of the public health curriculum.
"Each course is set up with a project, based on what a real-world person does. We're training them to have the skills to do this out there," said Dr. Gail Tudor, MPH program director at SNHU. "It used to be, the degree focused on five core areas of public health and everyone wrapped their programs around them: statistics, health policy, environmental science, epidemiology and health behavior/health education. But in 2016, the Council on Education for Public Health introduced 22 competencies students should have as graduates."
"They're very different; they're grouped into eight categories that, instead of focusing solely on course content, focus on specific skills and best practices," Tudor said. "For example, learning evidence-based approaches and how public health organizations run. The pillars of public health and what people in that field actually do. It's a different time in academia nowadays; we're teaching people broader skills for a changing world."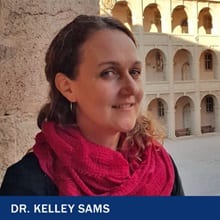 Each course is taught by instructors with real-world expertise, such as Dr. Kelley Sams, an adjunct instructor for anthropology and public health programs.
"For me, the most impactful moments occur when my students realize that the information we are covering is not just about someone else, but it's about them," she said. "Public health and the cultural aspects of health and illness are about the human experience, which means they are about us all."
Kemar Reid '20 said gaining the knowledge recently has better positioned him among his colleagues.
"I have spoken to other people that have completed their Master of Public Health years ago, and a lot of the concepts they're not familiar with, or they're not sure how it works in modern-day public health issues," he said.
Applied Practice Experience
As part of the MPH program, you must also complete a practice experience over 2 terms, where you'll gain real-world, onsite fieldwork skills. Similar to an internship, this experience offered in both PHE 680 and PHE 685 courses allows you to apply your knowledge in a public health setting and learn from working professionals in the field while networking and adding valuable experience to your resume. You will locate, select and confirm a site along with guidance and support from program staff, faculty and administration prior to enrolling in PHE 680.
You'll focus on preventative measures that can help you make a real impact – even before you graduate.
In addition to required fieldwork, this public health degree program culminates with a capstone project that synthesizes coursework with real-world experiences.
Note: Your practice experience must be completed in the United States. Virtual opportunities are available. If you'd like to learn more, ask your admission counselor or advisor for more information.
List of Courses
Courses May Include
MPH Master of Public Health Online
HIM 500
Healthcare Informatics
Students will learn the history and current state of healthcare and how the industry uses information systems. Throughout the course students will discuss types of information systems, such as the electronic medical record (EMR), laboratory and radiology systems and more. Students will also study trends in new practices, such as telemedicine and home healthcare, and how they function in various healthcare settings. Finally, students will explore how these and other industry trends, with the use of technology, can improve patient care.
IHP 515
Population-Based Epidemiology
This course focuses on research designs and methods to describe measures of disease occurrence and risk factor associations utilizing quantitative information to ascertain whether relationships exist between risk or protective factors and diseases in population. When looking at potential causal associations, it explores the role of chance, bias, and confounding and effect modification and how this may influence the design and interpretation of epidemiologic studies.
IHP 525
Biostatistics
This course provides students with a basic foundation of biostatistics and its role in public health and health sciences. The course covers the statistical principles that govern the analysis of data in public health and health sciences. Included in this course are exploratory data analysis, probability theory, confidence interval testing, hypotheses testing, power and sample size determination, and multivariable methods.
IHP 620
Economic Principles of Healthcare
This course provides the student with a rigorous introduction to the micro- and macroeconomic theory to understand the healthcare landscape both from a financing and policy perspective. Topics explored include market behavior; demand theory; production and cost theory; decision-making in competitive and non-competitive markets, Gross Domestic Product determination; unemployment and inflation; and fiscal and monetary policy.
PHE 500
Principles of Public Health
This course is a required, foundational course. It acquaints the student with the history of public health, the structure of the public health system, the ten essentials services, and the core knowledge areas in order to gain an understanding of the complex factors impacting health behaviors in the community. This course is designed to introduce the students to the range of public health professions and to motivate their interests in public health courses. The course also will introduce the development of a professional portfolio.
PHE 505
Research Methods in Public Health
The course introduces students to the basics of research design and methodology in public health. It provides coverage of quantitative and qualitative methods. Topics include: development of a hypothesis, sampling, data collection and structure, survey design and administration, and analytic interpretation. In public health, carefully designed research studies and their results are critical in the development of evidence-based policies, programs, and interventions. Students apply their knowledge acquired in the course by developing a research proposal. Research skills are in high demand by public health employers.
PHE 510
Public Health Biology
This course explores the biological basis of disease. It focuses on the impact of diseases on public health decision-making. The pathogenesis of various disease conditions are covered and how such pathogenesis could either be prevented or interrupted.
PHE 525
Social and Behavioral Sciences
The course provides a foundation in the application of social and behavioral sciences to public health. Social and behavior theories are examined in terms of understanding health-related behavior and applying these theories to health promotion. The course covers existing social inequalities in health status related to race, social class and gender and the critical intersection between social risk factors, behavioral risk factors and the development and implementation of public health interventions.
PHE 540
Principles of Environmental Health
This course offers students an overview of basic concepts in environmental sciences, an understanding of the health impact of various environmental exposures, and the public health approach to controlling and eliminating environmental health risks. The effects of agents on disease, water quality, air quality, food safety, and land resources are explored.
PHE 610
Health Policy and Management
Students in this course examine the health services system in the U. S., the role of healthcare policy and management, and the health delivery system. The recent healthcare reform legislation and its implications are explored. Topics include: the origins of the US healthcare system, health behaviors and disease, the management of health service personnel and organizations.
PHE 630
Program Planning and Evaluation in Public Health
This course explores the key approaches used to conduct and evaluate effective public health programs. Topics include: collection of primary data, analysis of data, presentation of findings for the target audience, and information systems and technology in the planning and evaluation processes.
PHE 680
Practical Experience in Public Health Part I
Succeed working on a real-world public health project under the supervision of the public health instructor, an approved preceptor, and a SNHU Career advisor. Refine developed competencies and skills sets that were introduced in the MPH courses. This course requires a minimum of 60 practical experience hours.
PHE 685
Practical Experience in Public Health Part II
Successfully complete a real-world project initiated in PHE-680 Part I under the supervision of the public health instructor, an approved preceptor, and a career advisor. Refine developed competencies and skills sets that were introduced in the MPH courses. This course requires a minimum of 60 practical experience hours.
PHE 690
Public Health Capstone
This is the synthesis course of the Master of Public Health program, which allows students the opportunity to apply the theory, principles and science of public health in a capstone project. This culminating experience requires students to synthesize and integrate knowledge and skills acquired throughout coursework in an original comprehensive project, and to assess their level of mastery of the stated outcomes of their degree program in public health. In addition, the students reflect on the experience to their instructor and peers.
Total Credits: 42
Minimum Hardware Requirements
| Component Type | PC (Windows OS) | Apple (Mac OS) |
| --- | --- | --- |
| Operating System | Currently supported operating system from Microsoft. | Currently supported operating system from Apple. |
| Memory (RAM) | 8GB or higher | 8GB or higher |
| Hard Drive | 100GB or higher | 100GB or higher |
| Antivirus Software | Required for campus students. Strongly recommended for online students. | Required for campus students. Strongly recommended for online students. |
| SNHU Purchase Programs | | |
| Internet/ Bandwidth | 5 Mbps Download, 1 Mbps Upload and less than 100 ms Latency | 5 Mbps Download, 1 Mbps Upload and less than 100 ms Latency |
Notes:
Laptop or desktop?  Whichever you choose depends on your personal preference and work style, though laptops tend to offer more flexibility.
Note:  Chromebooks (Chrome OS) and iPads (iOS) do not meet the minimum requirements for coursework at SNHU. These offer limited functionality and do not work with some course technologies. They are not acceptable as the only device you use for coursework. While these devices are convenient and may be used for some course functions, they cannot be your primary device. SNHU does, however, have an affordable laptop option that it recommends: Dell Latitude 3301 with Windows 10.
Office 365 Pro Plus is available free of charge to all SNHU students and faculty. The Office suite will remain free while you are a student at SNHU. Upon graduation you may convert to a paid subscription if you wish. Terms subject to change at Microsoft's discretion. Review system requirements for Microsoft 365 plans for business, education and government.
Antivirus software: Check with your ISP as they may offer antivirus software free of charge to subscribers.
University Accreditation
Southern New Hampshire University is a private, nonprofit institution accredited by the New England Commission of Higher Education (NECHE) as well as several other accrediting bodies.
Tuition & Fees
Tuition rates for SNHU's online degree programs are among the lowest in the nation. We offer a 25% tuition discount for U.S. service members, both full and part time, and the spouses of those on active duty.
Online Graduate Programs
Per Course
Per Credit Hour
Annual Cost for 15 credits
Degree/Certificates
$1,911
$637
$9,555
Degree/Certificates
(U.S. service members, both full and part time, and the spouses of those on active duty)*
$1,410
$470
$7,050
Tuition rates are subject to change and are reviewed annually.
*Note: students receiving this rate are not eligible for additional discounts.
Additional Costs:
Course Materials ($ varies by course). Foundational courses may be required based on your undergraduate course history, which may result in additional cost.
Frequently Asked Questions
What can I do with a master's degree in public health?
Our students have earned their online degrees from all around the world, for all different reasons. Some have escaped war-torn countries and sought an undergraduate public health degree online or master's degree to establish clinics in their communities. Others took the leap from rehabilitative service jobs in hopes of changing systemic issues within healthcare.
"You can go a lot of different ways with an MPH degree," said Dr. Gail Tudor, an associate dean at SNHU. "Policy or legislation development, or education of people and businesses. You could track diseases and do research, identifying how things spread. There are many different angles, but you'll be able to help a lot of people, and it feels good."
When most people think about public health, they might think of healthcare facilities or government agencies with wellness programs. But that's not always the case.
There are many opportunities for professionals with an MPH degree, both in the clinical and non-clinical space. Non-clinical can include working for government or non-government organizations, nonprofits, healthcare systems and private organizations. Many clinicians such as physicians, dentists, nurses and pharmacists will also seek this degree after practicing for some time as they see the value and find passion in needing to prevent illness or injury.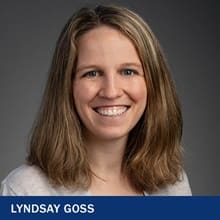 "One of the benefits of having the MPH is how it fosters the potential and diversity of your career," said faculty lead of nursing and public health Lyndsay Goss. "You could end up working at a federal health center, or more national, like the CDC or NIH. You could work in environmental health, food safety and so much more. It's such a wide variety of directions you can go into, it makes it exciting. You could always go forward and educate others with that degree, as well."
Kemar Reid '20 has plans for where he'd like his career to take him.
"In the future, I would like to work with underserved populations," he said. "I would like to work in establishing policies and procedures that secure healthcare for people in underserved communities, as well as attract people that want to work in these communities."
And for Dr. Sabrina Pink '18, she believes her master's degree changed the trajectory of her life.
"My degree program (at SNHU) was one of the best decisions I made," she said. "My master's at SNHU qualified me for an accelerated PhD program, and I went from master's to PhD in only 2.5 years. ... I went from answering phones at the front desk in a hospital to a lead epidemiologist."
Is a master of public health a good degree?
That all depends on what you hope to do. If you want to address the root causes of health challenges in your local community and around the world, a master's in public health could be a great first step in that direction.
"Oftentimes, public health is a very hidden profession, because its main goal is preventing something and providing resources for communities to keep healthy," said Dr. Gail Tudor, an associate dean at SNHU. "So a lot of it is accomplished in the background. We're trying to keep something from happening, so it's harder to quantify 'success' by visible indicators.
"[We know] we're succeeding when there's less need in a community or population for assistance, when there are healthier kids or less obesity," she said. "Without public health, it'd be a disaster. No clean water, no vaccinations. Many people don't realize how much the field of public health has pushed these things forward."
Your master's in public health will give you hands-on learning experience doing onsite fieldwork in a public health setting. You'll learn from professionals in the field and add valuable experience to your resume, setting you up for success in a public health career.
"One of the great things is you'll be [positioned for real success in your field] right after graduation," said faculty lead of nursing and public health Lyndsay Goss. "It's also fulfilling [to impact larger populations] beyond an individual level that you may get as a nurse or doctor. You can really make a difference in your community at a local, national or policy level."
Plus, with an optional concentration in global health, you can prepare to promote health as a basic human right around the world through research, financial assistance programs and policy analysis.
How much does an online MPH degree cost?
While MPH degrees can vary in costs, SNHU believes that education should be accessible to all.
Currently, the MPH program requires 42 credits at $637 per credit hour, totaling $26,754 from start to finish.
That said, the actual cost of your degree will vary based on the courses you take, the materials they require and the credits you receive for prior learning.
"The actual cost for school at SNHU was amazing," said Kemar Reid '20, who had earned his BA in Psychology here in 2018. "I compared the costs for each credit with other schools, and some were similar, but SNHU was actually very amazing. I was able to complete both degrees with what most people would probably pay for a bachelor's degree."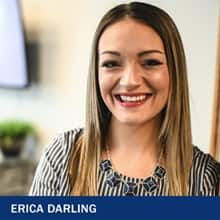 We accept up to 12 previously earned credits toward our master's degree programs. That means, if you've completed some graduate courses already, you could save up to $7,644 on tuition.
It's also worth noting that, while some courses will require textbooks, our online college degree programs aim to make use of free resources whenever possible - including ebooks, websites, training videos and other interactive content.
"I think money is a worry for all students, but SNHU has very reasonable costs," said Erica Darling '21 of the MPH program. "Education is an investment in yourself, your future and your career. The cost of an education at SNHU is very easily returned."
Is public health a good career?
Public health professionals are in high demand, as communities seek to reduce healthcare costs and improve health outcomes. With a career in public health, you can make a powerful impact on the lives of others.
"I have so many new career opportunities in front of me," said Erica Darling '21, as she wraps up her Master of Public Health."I have such an excitement and motivation to be able to make a difference in the world and I wouldn't have this drive and knowledge without SNHU."
Employment of health educators and community health workers is projected to grow 12% by 2031, according to the U.S. Bureau of Labor Statistics (BLS).2
A 2017 survey from the American Journal of Public Health found that approximately 22% of public health respondents were planning to retire by 2023, driving a need for more master of public health degree holders to fill key positions.3
A public health master's degree can also help boost your earning potential, according to BLS.2 In 2018, median weekly earnings for employees with a master's degree were 20% higher than earnings for employees with a bachelor's and 66% higher than employees with an associate degree.
According to the BLS, in 2021, epidemiologists earned a median salary of $78,830, and statisticians working in healthcare and social assistance earned an average salary of $79,060.2
Which is better, MHA or MPH?
It depends on the job you want. Both a Master of Healthcare Administration (MHA) and a Master of Public Health (MPH) can prepare you for a rewarding career in healthcare, but jobs for these degree holders are very different.
A master's in healthcare administration prepares you to lead a team of medical professionals in a hospital, doctor's office or another medical facility to treat and respond to the health needs of a community. In most undergraduate healthcare administration degree programs, and especially master's coursework, you'll explore finance, insurance reimbursement, business and management strategy, human resources and marketing.
A public health master's degree program explores the science and data behind national and global health initiatives and focuses on the prevention of illness and injury instead of treatment. You'll prepare to address the root cause of health challenges and lead communities toward mitigating health risks, reducing healthcare costs and improving overall wellness.
Related Articles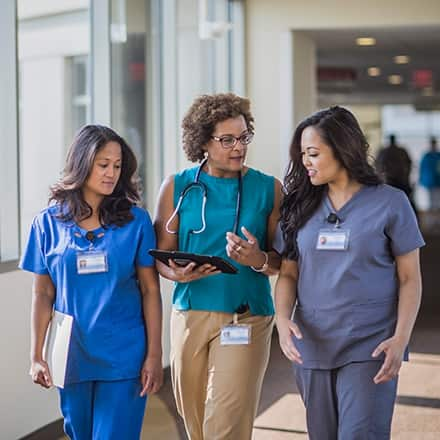 While nursing has always been a respected career, many people don't know that there are different levels of nursing degrees available, and there are several specialty areas to consider with each level. Nurses continuously develop skills, clinical knowledge and expertise throughout their careers.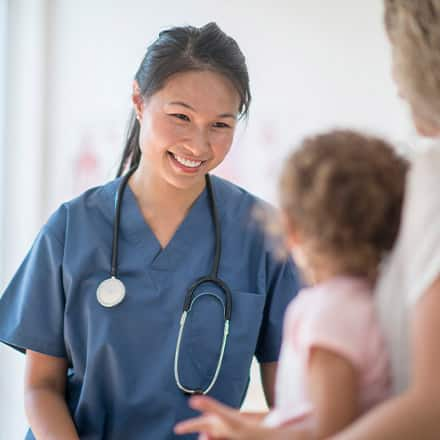 If you want to establish a rewarding nursing career, you're probably wondering what sort of degree you'll need. There are minimum educational requirements to qualify for the nursing licensure exam, and you may decide to gain additional credentials to help you advance in your role.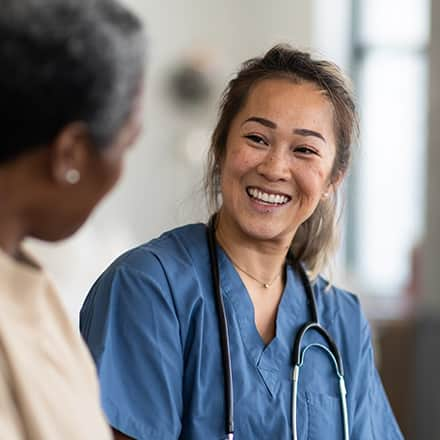 MSN stands for Master of Science in Nursing. This is a graduate degree that provides nurses the opportunity to further specialize in their chosen area of healthcare. The degree can also lead to a new specialization for nurses who are interested in taking their careers in a different direction.
References
Sources & Citations (1, 2, 3)
1 Centers for Disease Control and Prevention, U.S. Department of Health and Human Services, 2019, on the internet, at:
https://www.cdc.gov/tobacco/data_statistics/fact_sheets/fast_facts/index.htm (viewed April 21, 2021).
https://www.cdc.gov/coronavirus/2019-ncov/hcp/mitigating-staff-shortages.html (viewed May 4, 2021)
² Bureau of Labor Statistics, U.S. Department of Labor, Occupational Outlook Handbook, on the internet at:
https://www.bls.gov/ooh/community-and-social-service/health-educators.htm#tab-5 (viewed Nov. 1, 2022)
https://www.bls.gov/ooh/life-physical-and-social-science/epidemiologists.htm#tab-5 (viewed Nov. 1, 2022)
https://www.bls.gov/OOH/math/mathematicians-and-statisticians.htm#tab-5 (viewed Nov. 1, 2022)
Cited projections may not reflect local aor short-term economic or job conditions and do not guarantee actual job growth.
3American Journal of Public Health, The State of the US Governmental Public Health Workforce, 2014-2017, on the internet, at https://ajph.aphapublications.org/doi/10.2105/AJPH.2019.305011 (viewed April 21, 2021).
Licensure and Certification Disclosures
SNHU has provided additional information for programs that educationally prepare students for professional licensure or certification. Learn more about what that means for your program on our licensure and certification disclosure page.