What is Epidemiology?
Epidemiology is an important contributor to public health, offering data gathering and analysis, research and results – all designed to improve community health and provide solutions and preventative measures.
Epidemiology looks to find the answers to what, who, where, when and why/how a disease or other health-related event is occurring. It involves surveillance, investigation and the design, conduct, analysis and interpretation of research studies.
"Epidemiology is the study of diseases. Epidemiologists study trends, rates, predictors and risk factors for diseases and other health-related incidents in specific populations," said Dr. Elisea Avalos-Reyes, epidemiologist and adjunct faculty at Southern New Hampshire University. "A well-designed research study should consist of a team of epidemiologists and biostatisticians to ensure the study is methodologically and statistically sound."
The CDC defines epidemiology as the study of the distribution and causes of diseases and other health events among populations. Epidemiologists use scientific and systematic data to look at the frequency and pattern of these events, as well as causes and risk factors. The populations they study can range from a neighborhood, school or city, to a state, country or the globe.
These studies provide a basis for action plans in a specific community. The data from these studies must be stringently evaluated. Data analysis is a key component for epidemiologists – whether it's data they have compiled themselves or turning their eye to the work of others in the field.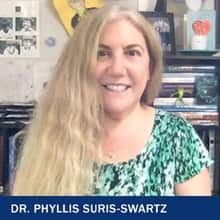 "We critically review other's data and research, and consider information from multiple disciplines and angles," said Dr. Phyllis J. Suris-Swartz, epidemiologist, research consultant, liaison, and adjunct faculty at Southern New Hampshire University and others. "There's a freedom to be creative, innovative and explorative; to adopt a holistic approach (while simultaneously providing) an accountability to be data-driven, and to vet that information via rigorous, critical, scientific evaluation."
What Does an Epidemiologist Do?
According to the U.S Bureau of Labor Statistics (BLS), epidemiologists collect and analyze data to investigate health issues and demographic vulnerability to those issues, while factoring in survivor trends that could be used to develop better treatments or prevention. BLS also states that epidemiologists can work in applied epidemiology in public health for state and local governments, addressing public health problems directly; or in research epidemiology, at universities or in affiliation with federal agencies, such as the CDC or the National Institutes of Health.
"Epidemiologists are often referred to as medical detectives. We collect information, gather clues and evidence, and seek to make connections," Suris-Swartz said. "Conducting studies, analyzing data, assessing methodology, interpreting results, applying findings and translating to actionable items are all part of the job description. I love exploring the multiple dimensions of an issue and utilizing that information to better understand its scope and options for meaningful, relevant, situationally based action."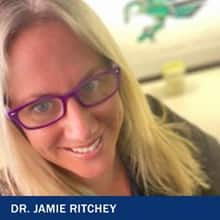 The roles and responsibilities of an epidemiologist can vary a great deal, based on education, training, job experience, and the needs of the organization or community served. "At Inter Tribal Council of Arizona, Inc., a good deal of my time is spent writing grants and planning and managing programs that support (the work of the) tribal health departments," said Dr. Jamie Ritchey, epidemiologist and adjunct faculty at Southern New Hampshire University. "While at Broward County Health Department, my primary responsibility was infectious disease outbreak response within the county."
Day-to-day job duties for an epidemiologist can vary, Ritchie said, and can include data analysis and programming, grant and report writing, community health training and technical assistance, contact tracing and case interviews, and more.
The BLS describes the duties of an epidemiologist as typically including:
Planning and directing studies of public health problems to find ways of prevention and treatment
Collection and analyzing of data to find causes of diseases or health concerns, using observation, interviews, surveys, and samples
Communication of findings to health practitioners, policymakers, and the public
Management of public health programs – planning, monitoring progress, analyzing data, and seeking ways of improvement
Supervision of professional, technical, and clerical personnel
What Does an Epidemiologist Study?
"These analyses and reports are frequently used by government officials at various levels and other community leadership, to make decisions about disease response and policy," Ritchey said. "While Coronavirus 2019 is in the forefront now, epidemiologists work on not only infectious disease outbreaks, but chronic diseases (ie., heart disease, diabetes, cancer, depression), substance abuse and behavioral health (ie., opioids, alcohol, suicide), and environmental exposures (ie., chlorine spills, lead abatement), too."
Epidemiologists study disease, its causes and treatments in specific populations. There are many areas of research one can work in, said Dr. Dodie Arnold, public health adjunct faculty at SNHU. Concentrations can include:
Clinical epidemiology
Cancer epidemiology
Infectious disease epidemiology
Perinatal epidemiology
Chronic disease epidemiology
Injury and accident epidemiology
Clinical trial epidemiology
Pharmaceutical epidemiology
Radiation epidemiology
An epidemiologist can study any or multiple aspects of the full life cycle of disease, Suris-Swartz said – including possible underlying genetic proclivities, as well as the contribution of nutrition, exposures, lifestyle, risk factors and protective factors. "As new tools, like 'omics' enter the scene, epidemiologists are able to incorporate them in order to gain a better understanding of prevention, pathogenesis, promotion, treatment possibilities, and cure," she said.
"Omics" or multi-omics refer to new collective technologies (genomics, nutrigenomics, metabolomics, epigenomics, proteomics, etc.) that allow for a more comprehensive look and understanding at the underlying processes, interactions, regulation, etc. "It provides a more holistic perspective. For example, nutrigenetics is how your genes/genome affect how your body responds to the food you eat and nutrigenomics is how the foods you eat affect gene/genome behavior," Suris-Swartz said.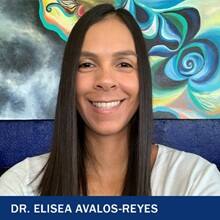 The results of study and research, and how the subsequent measures impact communities, are all important parts of the work of epidemiology. For example, "epidemiologists also study salmonella and E. coli outbreaks and assess the impact of interventions – such as the reduction in disease and death as a result of banning vaping," Avalos-Reyes said. "When you hear a news study discussing the mental health benefits of exercise or the importance of dieting, chances are, an epidemiologist helped design the study."
How Do You Become an Epidemiologist?
There are many paths to becoming an epidemiologist, but most begin with a master's in public health degree. "(An MPH degree) is a requirement to work for many health departments, non-profits, universities or other government jobs as an epidemiologist, but not always. Public health nurses frequently work as epidemiologists as well," Ritchie said. "To lead most university research requires (the MPH)."
There are many topics covered in your degree pursuit for a career in epidemiology, Suris-Swartz said. "You need to earn an advance degree... at a school devoted to public health," she said. "People interested in pursuing this profession typically have a strong background in the biological sciences and statistics." Some foundational courses can include:
Public health
Epidemiology
Research methods
Biostatistics
Those courses will be supplemented with courses in your selected specialty topic area. There are many specialty areas, including, but not limited to:
Genetics
Cancer
Pharmacoepidemiology
Cardiovascular
Veterinary
Infectious disease epidemiology
Avalos-Reyes additionally recommended the topics of community health, environmental health, behavioral health and health administration as part of your education. Ritchie recommended completing at least one internship in an epidemiology department prior to entering a degree program.
Where Do Epidemiologists Work?
Epidemiologists can work in the public, private or nonprofit sectors, or in other capacities such as academia or as an independent contractor. Epidemiologists in the private sector often conduct research for health insurance or pharmaceutical companies. In the nonprofit sector, job duties can include public health advocacy work, whereas research epidemiologists are rarely advocates, because scientific research is expected to be unbiased, notes BLS.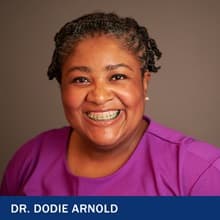 In addition to state and federal public health agencies, career positions for epidemiologists can include ones at academic institutions as part of the teaching faculty, and/or as part of a research team. But there are other options besides academia and the aforementioned sectors, Arnold said, such as consulting as part of an agency or as an independent contractor is one avenue. "Consulting firms, international agencies... Self-employment is also an option but usually comes after several years of experience. It's a great path and definitely worth pursuing. Self-employment is very different than being an employee."
"Epidemiologists work everywhere!" said Avalos-Reyes. "Most epidemiologists work for health departments, universities, government organizations ... or other large organizations (like) hospitals and pharmaceutical companies. Your preference in epidemiology will determine where you will work."
Your preference might be collecting the data through research, or it might be evaluating that collected data (yours or others). "Although many roles are heavy on data analyses and interpretations, there are roles that focus mostly or exclusively on research design (also called research methodology) or implementation," Arnold said. "Depending on your other skills and interests, it may also be easy to transition into other fields or positions that are more managerial in nature."
Epidemiology During a Pandemic
As events warrant on a global or local scale, the role of the epidemiologist may also evolve to fit the needs of the populations they serve. With the COVID-19 pandemic, many in the field of epidemiology had to shift their focus to understanding it, combating the spread of it, and finding a preventative or curative measure.
"An epidemiologist can study any disease or health-related incident. Right now, the most significant public health issue is COVID-19," Avalos-Reyes said. "If you look at the current pandemic, epidemiologists collect surveillance data to describe what is going on in a given community; therefore, it is essential to publish and present data. From epidemiological methods, we can describe what we see in populations (signs and symptoms) and discuss differences between populations – for example, why older populations tend to develop respiratory symptoms and middle-aged adults develop blood clots."
The current health crisis has thrusted epidemiologists into the forefront in many cases. "Prior to the COVID-19 pandemic, many people would not be able to correctly state what an epidemiologist is or does," Suris-Swartz said. "Now, so many people know and have a lot of respect for the profession. Even (sportscaster) Colin Cowherd mentions epidemiologists regularly. Communication is a vital element. Epidemiologists should be able to support and justify their statements (and) have a responsibility to share what they have learned – (including) the strengths and limitations of their study designs, techniques, and methodologies, as well as their results. Being open-minded and honest is a vital element."
When the general public understands the dangers of a health crisis, they can make better choices. It is the epidemiologist who can not only shed this light but can offer the science and ramifications of community action, or inaction.
"One primary objective is to inform and educate – not only other researchers, but health care professionals and the public. When people understand the 'why', they are more likely to be compliant. This is true regarding taking medication, or wearing a mask," Suris-Swartz said.
Is a Career in Epidemiology Right for You?
BLS projects average growth for the field of epidemiology; but as 2020 has shown, new health challenges can arise suddenly, on a global or local scale, that will require more hands-on-deck. They report the median annual wage for epidemiologists was $70,990 in May 2019.
Epidemiology can be a dynamic and fluid career, offering opportunities to contribute to public health in a variety of ways.
"At the core, epidemiologists equip themselves with the tools necessary to identify, describe and critically analyze information from multiple perspectives, by combining the rigors of the scientific method with the innovation of creative thinking," Suris-Swartz said. "Research and scientific discourse are key catalysts for defining and guiding the approach required to tackle the challenges we strive to overcome with maintaining health and wellness, as well as preventing, treating, and curing disease."
Kathleen Palmer is an award-winning journalist and writer.
Explore more content like this article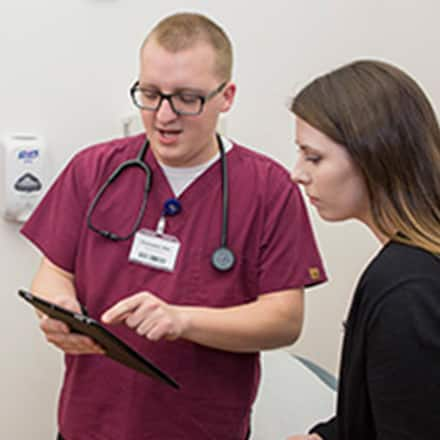 October 14, 2021
So many career paths can leave new and seasoned nurses alike wondering which specialty is right for them. To help, we've compiled a list of the 16 types of nurses employers are looking to hire, including information on salary, growth potential and required nursing degrees.
October 05, 2021
Both the nursing profession and some employers are calling on registered nurses (RNs) to obtain a Bachelor of Science in Nursing (BSN) to improve safety and help prepare for future healthcare challenges.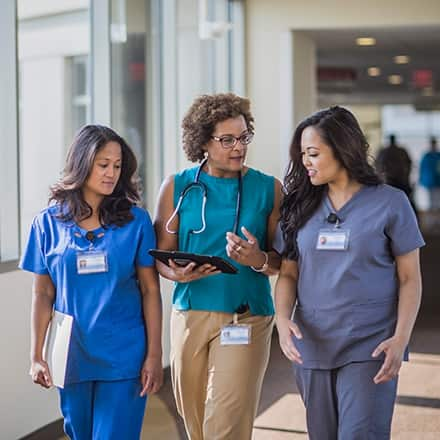 September 30, 2021
While nursing has always been a respected career, many people don't know that there are actually several different levels of nursing degrees and many different specialties available.