Mental Health Awareness Month: What is Mental Health and Why is it Important?

Mental Health Awareness Month has been celebrated in May since 1949. This year, Mental Health America's theme, "Back to Basics," seeks to give foundational knowledge about the importance mental health.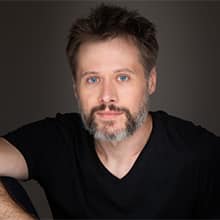 Dr. Matt Glowiak, clinical faculty in Southern New Hampshire University's master's in clinical mental health counseling program, is the co-founder and former co-clinical director of a private group practice in metropolitan Chicago and has extensive experience working with clients who present a variety of concerns and issues such as substance use disorder, domestic violence, mood disorders, anxiety disorders, sexual trauma, and bipolar disorder.
He offers his expert advice on what mental health and mental health awareness is, why it continues to carry stigma, and how individuals can better focus on their mental health.
Starting at the very basic level, what is a person's "mental health?" What does that term encompass?
Mental health refers to the inner process that encapsulates our thoughts, emotions and behavioral processes. Given that each individual has varied genetic predispositions and lived experiences, beliefs and values vary widely – influencing the way we perceive and respond to the world.
Good mental health is that in which an individual is moderate to high on life satisfaction and well-being. Poor mental health is that in which an individual is struggling. Individuals with poor mental health may or may not have diagnosable conditions but be met with compromised life circumstances. Accordingly, "mental wellness" is a recurring theme in which individuals are encouraged to live in balance while seeking the appropriate support when and where needed.
May has been Mental Health Awareness Month for more than 70 years. Why is a continuous struggle to help people think of their mental health at the same level as their physical health?
Many people internalize issues with mental health. That is, rather than recognize a diagnosable condition or factors outside of one's control as the culprit, they blame themselves. This is a tough pill for many to swallow, which leads toward ignoring issues all together. People use various maladaptive coping skills to ignore the issue while it becomes worse. Over time, this may lead to shame, which makes it increasingly difficult to face one's truth.
With physical health, there is less stigma associated. Though there are numerous conditions that occur due to a lack of healthy actions (e.g., proper diet and exercise), many are outside of one's control. Accordingly, these are less internalized. Also, many physical health conditions are readily treated with medication whereas mental health concerns may require extensive work that feels uncomfortable and unnatural. Many struggle to connect emotions to thoughts and may even find it taboo whereas seeing a general physician or specialist for a physical health concern is widely accepted.
The purpose of Mental Health Awareness Month is for society to realize that no one is alone. Many conditions, such as anxiety and depression, are ones faced by millions of people globally. There is help out there and numerous resources available, though in certain regions these resources may prove more challenging to access.
How has the COVID-19 pandemic impacted or complicated mental health and mental health awareness?
The COVID-19 pandemic has led toward substantial increases in complications including but not limited to diagnosable mental health and addiction conditions. For those who had previously diagnosable conditions, they have become further complicated. For those who did not, many are struggling in ways never previously experienced. To this extent, many are navigating unknown, uncomfortable territory.
Fortunately, the extent to which this has impacted societies globally, more light has been shed on mental health. It has become a prominent focus in media, advocacy, legislation and otherwise. This, perhaps, is the silver lining. We must remember that human beings are interpersonal creatures who thrive in the presence of others. When this is removed, and we are forced to physically isolate, complications emerge.
How can someone become more aware of mental health - both their own and how mental health or mental health disorders impact the people around them?
Becoming more aware of mental health involves education on the topic. It may help to begin by exploring the topic by reviewing credible content online and otherwise. Further, it helps to talk about it. If something doesn't feel right, speak up! Speak to trusted others or a professional. If you notice someone else struggling, offer support.
Everything begins with awareness. If you do feel that something is off, it likely is. And it is unlikely that it will just go away with time and without effort. Rather, issues exacerbate over time if gone uncorrected. That said, the earlier one speaks up the better. Be real with yourself and be real with others. The truth is that "you can only heal what you feel." Ignoring what your mind-body-spirit pathway is telling you will almost always lead you astray.
What are some ways a person can help improve or maintain their own mental health?
It helps to regularly check-in with oneself. Continued introspection is important here. But the key to introspection is honesty with oneself. If anything unveiled is unpleasant, do not sweep it under the rug. Rather, address it in a healthy, meaningful way. And if support it needed, seek it out sooner than later.
Living in balance is important. Remember, we work to live, not live to work. All too often we succumb to unrealistic expectations, which will ultimately lead toward burnout. No one can run at 100%, 100% of the time without taking breaks. Further, we cannot pour from an empty cup. Accordingly, it helps to intentionally set aside time for that of which we love and do so consistently.
If one is currently working with a professional for mental health related concerns, it is important to follow through with treatment planning. Counseling is only as useful as the follow through. Even the world's best counselor can only be effective as the client's implementation.
If someone needs help for mental health concerns, how can they find help? What if they're concerned about a friend or family member?
If someone needs help for mental health concerns, it helps to begin by seeking further information through credible resources. This may be done online but may prove more fruitful by speaking to a professional, even if that is a quick phone call to a local counseling agency or organization.
When concerned about a friend or family member, express that concern in a loving, supportive, well-informed manner. Demonstrate that you are there to provide support and want what is best for the individual. It is important to broach the topic in a manner that doesn't come across judgmental or defensive. Rather, it comes from a place of concern and support. Oftentimes, such assistance may require you collaboratively seeking out services together. And in some cases, it may require being along for the ride.
In either case, it is important to be fully supportive. If there are things you are doing personally that have contributed toward the concern, listen to your friend or family member, and make the appropriate adjustments. Remember, when offering genuine support, you truly are in it together.
Are there any other resources you would like to point out?
General resources one might find helpful toward learning more about and seeking services are as follows:
Dr. Glowiak can speak as a subject matter expert about mental health counseling; substance abuse disorder; mood and anxiety disorders and bipolar disorder. Media members interested in interviewing him should contact media@snhu.edu.
You can learn more about Dr. Glowiak in this faculty Q&A and read more about the importance of self-care in his article "What is Self-Care and Why is it Important For You?"
About Southern New Hampshire University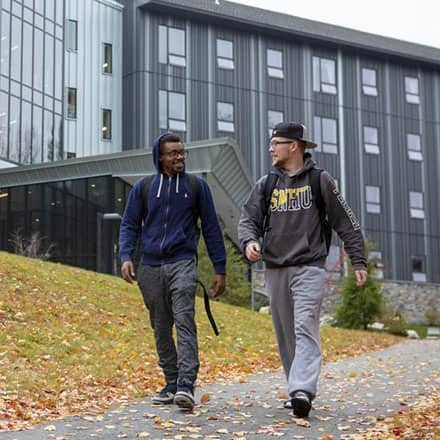 SNHU is a nonprofit, accredited university with a mission to make high-quality education more accessible and affordable for everyone.
Founded in 1932, and online since 1995, we've helped countless students reach their goals with flexible, career-focused programs. Our 300-acre campus in Manchester, NH is home to over 3,000 students, and we serve over 135,000 students online. Visit our about SNHU page to learn more about our mission, accreditations, leadership team, national recognitions and awards.