Southern New Hampshire University Partners with the Shapiro Foundation and TheDream.US to Launch $20m Initiative to Educate DREAMers
Manchester, N.H. (March 1, 2018) - Southern New Hampshire University (SNHU), with generous support from The Shapiro Foundation and TheDream.US, announced a new initiative to educate 1,000 DACA students over the next five years. Working with on-the-ground partners, the initiative will provide full scholarships to DACA students to pursue associate and bachelor's degree programs through SNHU's competency-based education program, College for America.
Nationwide there are roughly 690,000 DACA students who are unable to access federal financial aid to support their dreams of pursuing higher education. While the political debate on DREAMers continues, SNHU, TheDream.US, and The Shapiro Foundation, hope that this initiative will provide opportunities for these students and a pathway toward a degree.
"As an institution of higher education, we are in the business of hope. We have hundreds of thousands of young people who have known no country but the US, but that are denied the financial support that gives them access to higher education. As a society, we can't afford to squander their talent and drive," said Paul LeBlanc, University President, SNHU. "Among them might be the next brilliant scientist, general, community leader, inventor, or entrepreneur. We must give them the tools to realize their potential."
Community-based partners, like Duet in Massachusetts and IDEA-U in Texas, will be critical partners in the work. SNHU's competency-based program combined with the supports provided by the community partner is particularly well suited to DACA students. Competency-based education provides flexibility for students who often work and support their families, while the wrap around services provided by an on-the-ground community partner provide much needed support. On the ground supports include: personalized coaching and advising, connections with employers, peer relationships, and other student support services. This model has been met with success among disadvantaged communities in Boston, Los Angeles, Providence, and elsewhere in the US and is the foundation for SNHU's initiative to educate refugees abroad.
"The American Dream must be open to Dreamers," said Ed Shapiro, Trustee, The Shapiro Foundation. "We have been long-time supporters of Match Beyond and come to appreciate the power of SNHU's competency-based education program. Recently, we have been working with the SNHU team on its global refugee expansion plan and are excited to now be able to extend this opportunity to 1,000 Dreamers. I made my first career out of finding value and investing in leaders. In my recently-launched philanthropic career, the ability to invest in Dreamers through the amazing program created by SNHU is the best investment I've found to date. I'm confident these 1,000 young people will have an incredible impact on our nation."
"This initiative is a unique opportunity for DACA students, many of whom have to work full-time to make ends meet, to earn college degrees," said Danny Rivera, Director of Coach Development and Community Engagement at Match Beyond. "These degrees will be a catalyst for change in their lives. We're excited for the opportunity to work closely with these students and help them achieve their goals."
TheDream.US, a national organization, has provided more than 3,000 scholarships to students with DACA and TPS at more than 75 partner colleges in 15 states and Washington, D.C.
"Through this partnership with SNHU, we will be able to serve the many DREAMers who do not have the option of attending a traditional on campus college," said Don Graham, Co-Founder of TheDream.US. "These DREAMers work, have families, and simply do not have the resources nor flexibility to adjust their lives to a traditional college calendar. And yet, they want nothing more than to get a college education so they can better support themselves, their families, and their communities."
"At IDEA-U, we seek to democratize higher education, ensuring more students, including low-income, first generation, students of color, access the American Dream by first completing their college degree," said Phillip Garza, Founder, IDEA Public Schools. "We are grateful for this opportunity, and ready to expand our program quickly so that our Dreamers attain their chance to pursue and achieve their dreams."
Whether it is through online, competency-based, or traditional on campus learning, SNHU expands the boundaries of higher education to serve students for whom a college degree often seems out of reach. SNHU works with foster and homeless youth in Los Angeles, athletes juggling rigorous travel and training schedules, and refugee students in Rwanda, Lebanon, Kenya, Malawi, and South Africa, all with a focus of helping students earn their degrees and change their lives. Widely considered one of the most innovative universities in the country, SNHU often says it educates those "for whom college is not a guarantee."
"We hope our political representatives can resolve this matter as quickly as possible," said LeBlanc. "In the meantime, we are going to focus on the students and getting them access to education that works for them and creates the opportunity to be productive, contributing members of our society."
For more information about the scholarship, please visit: www.collegeforamerica.org/dreamers. To learn more about forming a community partnership with SNHU, please visit: www.collegeforamerica.org/how-to-become-a-community-partner.
Explore more content like this article
At SNHU, we're committed to fostering a flexible, supportive, inclusive workplace. That's why we've been named a "Great College to Work For" for the 16th year in a row— and have been named a top 3 employer in the state of New Hampshire by Forbes.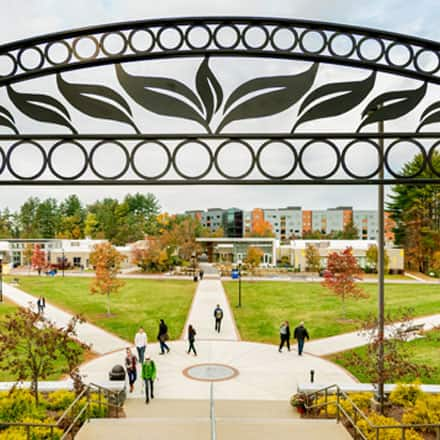 It is with great pleasure that Southern New Hampshire University (SNHU) recognizes the following students' academic achievement in being named to the President and Dean's List for the summer 2023 semester.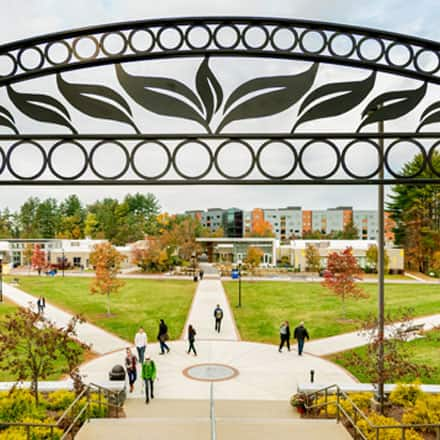 It is with great pleasure that Southern New Hampshire University (SNHU) recognizes the following students' academic achievement in being named to the President and Dean's List for the winter 2023 semester.
About Southern New Hampshire University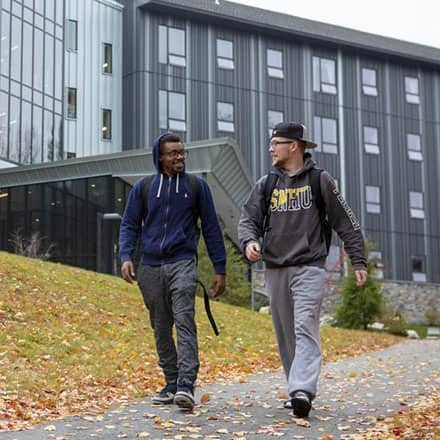 SNHU is a nonprofit, accredited university with a mission to make high-quality education more accessible and affordable for everyone.
Founded in 1932, and online since 1995, we've helped countless students reach their goals with flexible, career-focused programs. Our 300-acre campus in Manchester, NH is home to over 3,000 students, and we serve over 135,000 students online. Visit our about SNHU page to learn more about our mission, accreditations, leadership team, national recognitions and awards.