How Can Applied Psychology Advance Your Career?
You're a people person and are fascinated by why groups of people do what they do in any given situation. You like to understand what motivates groups of people to act, or react, and are concerned about quality of life issues. You've made the decision that it's time to earn your bachelor's degree, but you want to make sure your degree allows you to make a difference in the world.
If this sounds like you, an online degree in psychology from Southern New Hampshire University (SNHU), with a concentration in applied psychology, may be the right choice for you.
What is Applied Psychology?
Applied psychology is a branch of psychology that looks at community problems and attempts to resolve issues using proven psychological theories. These theories are based on verified scientific research studies that look at groups rather than at the individual.
Unlike a degree in clinical or abnormal psychology, the study of applied psychology focuses on ways that people resolve conflicts and how they can work together to address current social issues. When you earn an online psychology degree with a concentration in applied psychology from SNHU, you'll be positioned for success in jobs that focus on improving the overall wellbeing and quality of life for the community as a whole.
The skills you gain by choosing to concentrate on applied psychology are very relevant in today's society. Many of the world's most pressing issues - such as bullying (including cyber bullying), opioid addiction, access to healthcare, stress reduction and quality education for children from lower socioeconomic groups - are directly related to careers where you can use what you learn to make the world a better place. In fact, the answer to 'what is applied psychology and how can I use what I'll learn by studying it?' applies to just about every job that might interest you.
"While applied psychology looks more at working with groups, much of the work is done one-on-one. And, the programs that people work within are typically developed by people with applied psychology degrees," said Sheila R. Dupuis, Psy.D, an adjunct professor of psychology at SNHU. "Applied psychology is an interesting area because it deals with current issues that many students either read about or experience. And, the coursework relates to everyday settings. Most people who seek psychology degrees do so because they want to help people and make a difference in someone's life or in the world. There are many opportunities for them to meet that goal and to address real world, current issues."
Applied Psychology: A Goal and a Stepping Stone
Once you earn a degree in psychology with a concentration in applied psychology, you'll be prepared to use your skills and knowledge in several distinct fields. Many SNHU applied psychology graduates work in forensic settings, human resources, athletics, community mental health clinics, drug or alcohol programs, education, counseling and research.
There are even more opportunities if you decide to use your bachelor's degree with a concentration in applied psychology as the foundation for a master's degree in psychology. It could also position you to pursue a doctoral degree in the future. With an advanced degree, you'll have additional responsibilities, oversee more employees, be more likely to get promoted and earn a higher salary.
Applied psychology is one of six concentrations you may choose as you complete your online coursework for a bachelor's degree in psychology at SNHU. The other concentrations are addictions, child psychology, forensic psychology, mental health and social psychology.
In your online psychology courses at SNHU, you'll study anatomy, physiology, research methods and methodologies and delve into recent advances in applied psychology and ethics. You'll also concentrate on society and social conditions, American politics and the legal tradition, contemporary health (physical, emotional and social) and a variety of social concerns such as economics, class, racism, sexism, ageism, environmental and population issues, families, deviant behavior, aging and gender.
Your core psychology courses offer in-depth examinations of topics in several fields of specialization, paving the way to decisions about which careers in psychology interest you the most. You'll study such areas as human learning, law and the legal system, healthcare, athletic competition, industrial organizations and community psychology. Your psychology instructors will teach you about human development over the course of a lifespan and human behavior, both normal and abnormal. You'll also see how the mind and body are connected, and understand the vital roles of memory, thinking, problem solving and language.
Senior Capstone Projects Can Deepen Your Focus
As you near completion of your undergraduate work in applied psychology, you'll take a senior seminar in psychology and complete a capstone project in an area related to your goals after graduation. This gives you an opportunity to conduct research and gain experience in real-life situations where you can apply your degree.
Through your capstone, you'll look at research designs that measure the effectiveness of a new intervention that might fill the gaps for a specific issue. Many students opt to use experimental research with a control group and an experimental group (who would receive the intervention or treatment); others use longitudinal research to look at results over time.
Dupuis' students have designed many different kinds of capstone projects. "One student researched how bullying impacts children's feelings about themselves. Using cognitive behavior theory, she looked at how people's thoughts impact behaviors and feelings," said Dupuis. "Children who are bullied think others do not like them and turn those thoughts inward, leading to not liking themselves. The student looked at interventions to educate parents and teachers about how to identify bullying and how to approach it. One intervention was to use peers to mediate conflicts between students."
Another student capstone project focused on veterans returning from war, and how the psychological impacts of war affected their relationships and their integration back into civilian life. "This student suggested some type of group intervention would allow veterans to help each other through transitions, and also suggested that the veterans' families be involved," said Dupuis. "A similar project by another student focused on the same issue, with released prisoners as the subject."
"Knowing that stress leads to many illnesses, both physical and mental, a student researched some direct causal relationships between stress and fitness," said Dupuis. "She then looked at mindfulness and other relaxation techniques as an appropriate intervention to address health issues and stress. Her recommendation was to teach mindfulness at an early age in the school system."
What is Applied Psychology's Value in the Workplace?
A degree in psychology with a concentration in applied psychology opens many doors in the corporate world, government, sports, higher education, and in nonprofit and community-based organizations. This degree gives you an enormous flexibility to look at a diverse array of career opportunities. Graduates can apply what they've learned to positions in marketing, human relations, research, customer service, consulting, advocacy, counseling and more.
Hanna Royce, JD, is a career advisor at SNHU, and she said, "One of the beauties of this degree is that it gives students a deeper understanding of people, which translates to success on so many different career paths. A lot of students want to work in human services, as caseworkers or in direct care. Some gravitate more naturally to higher education, criminal justice or the business side. Everybody's different, but our students really want to make a positive impact."
Here are just three examples of interesting careers that a bachelor's degree in psychology from SNHU could lead to:
Many businesses now include diversity and integration programs in their human resource departments. This priority is equivalent to the equal opportunity and affirmative action programs initiated in years past in that it also focuses on people and their needs in the workplace. According to Payscale.com, though position responsibilities and titles may vary, a diversity manager in a human resources department can earn between $50,027 - $120,282 (January 2016).

Workplace wellness programs in businesses and non-profits are another worthy focus for those with a concentration in applied psychology. According to a 2012 RAND Employer Survey conducted for the U.S. Department of Labor, approximately half of U.S. employers offer wellness promotion initiatives, and larger employers are more likely to have more complex programs. These wellness programs include screening activities to identify health risks and interventions to reduce risks and promote healthy lifestyles.

Sports teams, both professional and semi-professional, may hire graduates with an applied psychology concentration to help teams train more effectively for competitive situations. In The Psychology of Preparing for a Penalty Kick, Dr. Michael Hendery, SNHU psychology department chair, talks about how the processing of thoughts and visual cues that occurs in the prefrontal cortex, as well as 'action bias,' may affect athletic performance.
Personalized Career Advice
When you enroll in a degree program at SNHU, your career advisor will work closely with you to look at your overall options and help you to hone in on areas that interest you the most. Whether you're fresh out of high school, changing careers, seeking a promotion, or returning to school after earning some college credits a few years ago, SNHU career advisors will help you decide on the career goal that works best for you.
"Many students can apply for entry-level positions with opportunities for advancement, even without an advanced degree," said Dupuis. "I also recommend looking for an internship at an organization that interests them. This allows students to get hands on experience and to prove themselves to a potential employer."
"I tend to work intensively with students who are finishing up their program," said Royce, "and I give them a ton of support. We offer assistance with resumes, cover letters, job search strategies, interviewing skills and networking, including connections to alumni and employers."
And, even years after graduation, if you're ready to change jobs or are considering a graduate degree in psychology or a related field, career services at SNHU stays with you. Career advisors like Royce are always standing by, ready to provide you with extensive support when you need it.
Learn More About an Applied Psychology Degree
If you're eager to make a difference in the world with a concentration in applied psychology, contact the SNHU Admission team today to find out how to get started on your bachelor's degree.
*Job market data from the U.S. Bureau of Labor Statistics Occupational Outlook Handbook is intended to provide insight on occupational opportunities and is not to be construed as a guarantee of salary or job title. SNHU cannot guarantee employment.
Explore more content like this article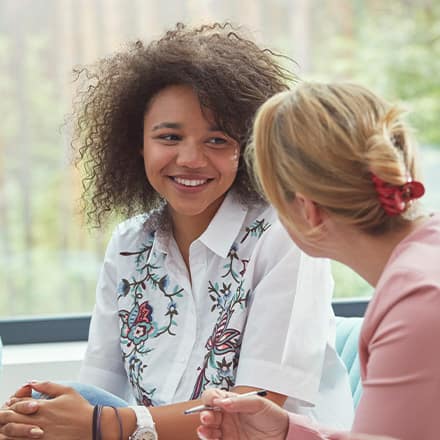 October 14, 2021
To become a licensed social worker, you need to get licensed in the state in which you intend to practice. While each state sets its own guidelines for licensing social workers, this generally means earning a social work degree from an accredited program.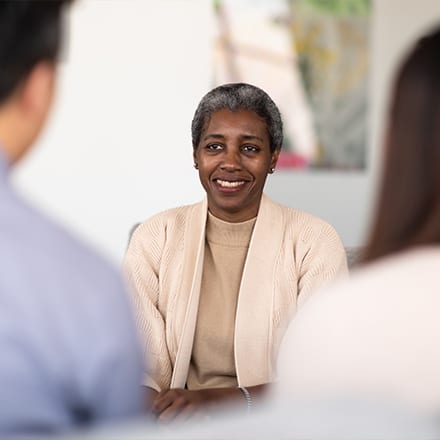 October 08, 2021
If you're fascinated by the mind and how an individual, a community or an organization thinks, earning a master's in psychology can lead you toward a career field that is engaging and growing.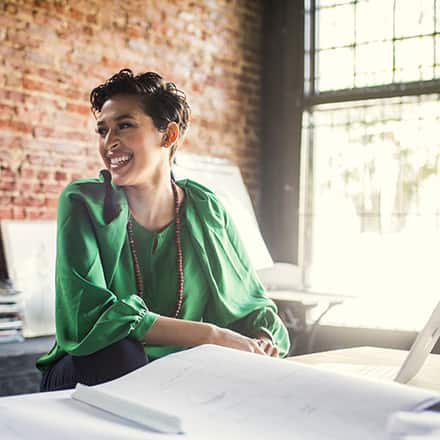 October 08, 2021
In today's evolving job market, having a bachelor's degree is a key credential to start and grow a career across many fields. But what jobs can you get with a bachelor's degree? We've compiled a list of potential bachelor's degree jobs in social sciences, liberal arts, science and technology.