Clinical Mental Health Instructor Dr. Matt Glowiak: A Faculty Q&A
When Dr. Matt Glowiak first embarked on his counseling career, he never expected his experiences to be so diverse. He's treated clients in a methadone clinic, co-founded a group practice and served in leadership positions for professional associations.
But he believes his life's calling is to train others to make a difference, which is precisely what he's doing as a faculty member in Southern New Hampshire University's master's in clinical mental health counseling program.
We asked Dr. Glowiak to share his thoughts on teaching, the importance of education and more as part of SNHU's Faculty Spotlight series.
Tell us a little bit about your professional background.
Clinically, my first full-time counseling position was at a methadone clinic where I treated individuals diagnosed with opioid use disorder. Most of them used heroin intravenously. My caseload was in the area of 63 clients. Working with this population, I learned that most, if not all, of my clients who progressed to the point of heroin addiction had significant trauma and/or mental health pathology. Accordingly, I had to work to address both the addiction and mental health.
After working there for several years, I co-founded a group practice named Counseling Speaks in the Chicagoland area. The practice now has three locations: Chicago, Park Ridge and Lake Forest. Here we have a diverse team of 15 clinicians who work with a variety of mental health disorders and life concerns.
Academically, my first full-time position was as an Assistant Professor at Benedictine University in Lisle, Illinois. There I taught the Masters of Clinical Psychology program. During that time, I also served as (a) contributing faculty in Walden University's Human Services program, which is the same institution where I received my master's and doctoral degrees. Throughout this time, I have served in various leadership positions throughout the professional counseling associations, published in journals and textbooks and presented nationally.
What led you to academics, and in particular, SNHU?
I have always had an inquiring mind. So far as I can remember, I loved school. And the great thing about becoming a collegiate faculty member is that you always continue learning as well as contributing to the field. Particular to SNHU, I became highly impressed with the other faculty members, leadership, students, and curriculum. SNHU's mission also aligns with my life philosophy. That, combined with the ability to instruct online, made SNHU the perfect career option.
What drew you to this field of study? What keeps you excited about it?
I have always had a desire to help others. Growing up into adulthood, I had oftentimes been the individual people came to for advice and other information. I also love engaging in conversation with diverse individuals. Hearing their stories, sharing knowledge, et cetera, has always helped me grow as a person. Accordingly, I wanted to help others grow as well.
As a counselor, I may help get an individual, couple, family, et cetera to a better place; however, as a faculty member, I may train others to touch countless lives just as I do in my clinical work. The thought that my words and actions can lead (to) positive social change is quite affirming, and I believe it my life's calling.
I also find it rewarding when students reach back out to me to share their success stories, request letters of recommendation for jobs or higher degrees, et cetera.
Can you think of a particularly impactful or eye-opening moment as a faculty member?
Within the MA in Clinical Mental Health Counseling program, the students each have to attend two residencies—one toward the beginning of the program and another toward the end. At the end of each residency, each class is asked to develop some type of presentation that summarizes their residency experience. Personally, I have attended seven residencies and have always been pleased with my class's presentations. Each one reflected an experience that was highly positive, motivating, life-changing and affirming of my instruction here at SNHU. They have been quite humbling and are something I reflect upon quite often. Knowing that my students are receptive to what I do makes all of my hard work worthwhile.
What advice do you have for students interested in pursuing their counseling degree? How can people stand out in this field?
I would recommend that students interested in pursuing their counseling degree give it a try. Life oftentimes gets in the way of adult learners. They believe they are too busy, too old or are waiting for the "right" time. The reality is that there will always be life obstacles that make earning any degree challenging. So, if you have a love for helping others and making the world a better place, just go for it!
People may stand out by getting involved in extracurriculars. This may include but is not limited to: public speaking, publishing, membership in professional organizations, servant leadership and advocacy work. Whatever your niche population or topic is, run with that, and everything else will come together in due time.
What, if anything, did you not expect from your career path?
If anything, I did not expect to have such a diverse work experience. As a graduate student, I worked a corporate job where I sat at a cubical 10 hours a day, five days a week—sometimes even more.
Since graduating and working in the field, I am always doing something different. I live in Illinois and get to travel to New Hampshire for SNHU, travel across the United States, present for varied populations, publish in textbooks and journals, have been interviewed on the morning news and even have my own local TV show, to name just a few things. Every year is more exciting than the one before it.
What do most people not understand about working in the counseling field?
I think that many people do not understand how the journey toward becoming a counselor is a transformative experience. That is, not only do counseling students learn different theories, approaches and methods related to counseling, they come out of the program seeing the world differently.
For me, this led toward becoming more open-minded and freeing myself from judgment. Working with clients also comes with some risk to one's own emotional health. Due to the intense trauma shared by clients, counselors may—and oftentimes do—experience vicarious (secondary) trauma. In my experience, clients have shared stories that I could not have ever imagined, read in a book or watched in a movie. As such, it is important that we take care of ourselves as well.
How have you found ways to effectively connect with students online?
Yes, I do this by transferring my personality into my weekly video posts, feedback and any written responses. I also have regular phone calls with students. Being available goes a long way. It is also okay to provide kind remarks, build upon the relationship by recalling what students say in previous weeks, checking in when a student is going through a hard time and making yourself available.
One of my students' favorite things we do at the live residency is a karaoke night social event. Ha! Apparently, I have become known as the "singing professor." It is important to "let your hair down" every now and again to show students that you, too, are human and can have fun.
And to that point, I am transparent. When students share their anxieties and concerns, I let them know that they are not alone, as many of us, including myself, share the same feelings. Faculty members are just like anyone else. We may have advanced degrees and prestigious jobs, but we feel just like anyone else.
What do you enjoy doing when you're not working?
I enjoy spending time with my family. Having a 2- and 4-year-old can be quite intense, but I love going places with them, watching movies, playing with toys and games. It makes me feel like a kid again! I also enjoy watching and attending Green Bay Packers football games, White Sox baseball games, concerts, et cetera. My wife and I also enjoy watching terrible TV shows and movies. Music is a huge passion of mine, along with horror movies. Yes, unbelievable, right?
What is one (or two) books every student in the counseling program should read?
"The Pursuit of Happiness: Discovering the Pathway to Fulfillment, Well-Being, and Enduring Personal Joy" by David Myers
"Man's Search for Meaning" by Viktor Frankl
Why is education important to society as well as to you personally?
Education is necessary for moving society forward. The more we know, the better we may become. By the same token, the more we know, the worse we can become. Accordingly, we need individuals in the helping professions and beyond to advocate for positive social change.
For me, it really is about becoming the best person I possibly can. Rather than try to compete with others, I now compete with myself. The more I learn, the less I realize I know. And my hope is to continue doing what I love while having a positive impact on others. I feel very fortunate.
Rebecca LeBoeuf '18 is a staff writer at Southern New Hampshire University. Connect with her on LinkedIn.
Explore more content like this article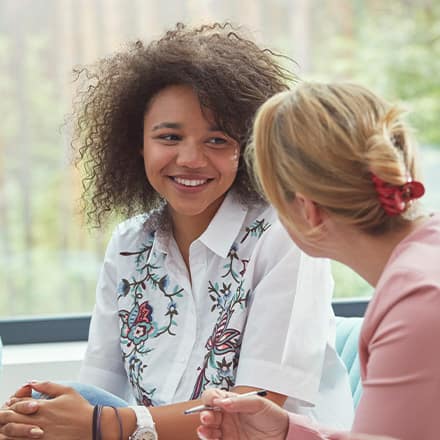 October 14, 2021
To become a licensed social worker, you need to get licensed in the state in which you intend to practice. While each state sets its own guidelines for licensing social workers, this generally means earning a social work degree from an accredited program.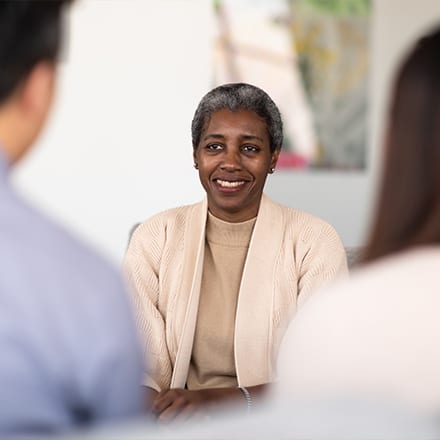 October 08, 2021
If you're fascinated by the mind and how an individual, a community or an organization thinks, earning a master's in psychology can lead you toward a career field that is engaging and growing.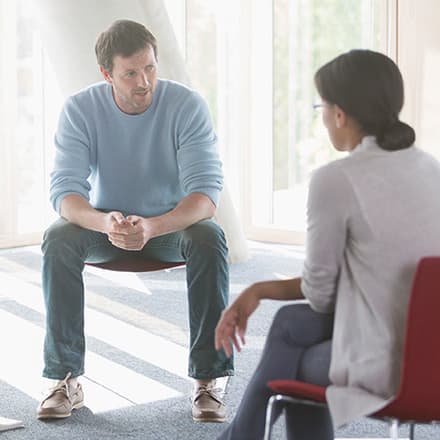 October 06, 2021
With a degree in psychology, you can use core skills such as research, decision-making and communication to work in a vast array of fields, including business, counseling, human resources and many more.