SNHU Advisors Work on Coding Literacy at Hour of Code Event
More than 60 people, both online and in living color, packed a Southern New Hampshire meeting room and online chat room recently to increase their coding literacy by making BB-8 dodge storm troopers and Elsa twirl about on a frozen lake.
At their head was Dr. Gwen Britton, executive director of online STEM programs at SNHU, who was hosting Hour of Code for the second year. In the room were close to 40 academic advisors. Another 22 participated in the event online. "They're learning what it's like to write a piece of code and what that means," Britton said. "They're trying to manipulate whatever's on the screen to do whatever (the program) is asking."
Tens of millions of people in more than 180 countries have participated in the events put on by Hour of Code and Computer Science Education Week Advisory and Review committees. The goal is to introduce computer and coding literacy to as many people as possible in an accessible and easy-to-learn manner. The Hour of Code program does that by turning coding into a game.
On Dec. 8, the middle of Computer Science Education Week, the SNHU participants chose between three game-ified coding activities that included Star Wars- and Frozen-themed exercises. There was also a Java coding option for people who already had experience writing code. Using a mouse, participants chose blocks of text with instructions such as "Turn Right" and "Advance 100 steps." Those blocks were arranged them so that BB8 swerved around enemies on the way to his goal, or Elsa's skate traced intricate geometric shapes into a sheet of ice.
Kelly Grant, an advisor in SNHU's military STEM program, said she was surprised by what she was able to accomplish. "I just thought it would help me relate to my students on a deeper level," she said. "... I just thought it would be good to help me relate to them more."
Another STEM advisor, Steve Pleasant, said it was interesting to peek behind the scenes of a relatively simple game and get a little bit of perspective into what must go into more involved video games. "It gives me a good idea of what's going on behind the scenes in these computer programs. It's nice diving into this a little bit deeper," he said. "Then when you see these complicated games, it's kind of awe-inspiring to see the level of detail that went in."
Angela Foss, associate dean of online STEM programs, said that was a secondary goal of inviting STEM academic advisors to the event. "I think that's what this activity provides for our advisors. It's not only what coding and programming is but also exposure to some of those frustrations one might get, which I think gives them a better context to support the students."
The events are also designed to raise participants' knowledge about computing and to hopefully kindle an interest that pushes them to continue exploring coding and technology. That's increasingly important as technology encroaches more areas of our lives, including everyday products such as refrigerators and lamps. "Programming, because of the way technology is infiltrating our lives, it's really a literacy that people in many disciplines should have exposure to because it will only enhance the skills they have," Foss said. A small business owner, for example, can improve their Wordpress website themselves with just a small amount of coding knowledge. "It's very powerful," Foss said. "It's something that's so simple, but can be so powerful."
Parents have recognized how important computer science will be in their children's' lives, but most school districts in the country don't reflect that. According to Hour of Code statistics, 90% of parents want their child to study computer science in school but only 40% of schools offer it as a subject, and only six states have defined computer science standards at the K-12 level.
Britton said coding is similar to reading, in that it is a valuable skill in every person's life whether they're focused on computers and technology or not. "Everyone uses technology. It doesn't mean you necessarily need to be a coder, but you should understand what's going on inside all of these different pieces of technology that you're using," she said. "The more literate you are, the better off you are. Even if you're not a coder, that literacy is really critically important for you to even use the technology.
Explore more content like this article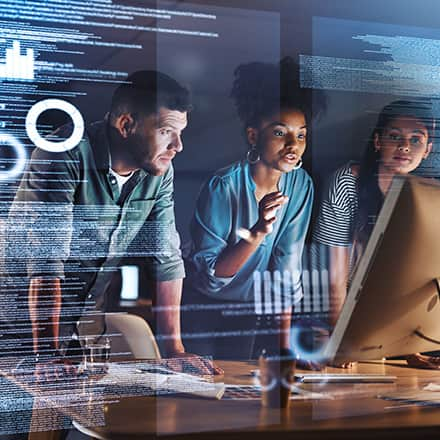 With a computer science degree, you can embark on a career with dozens of potential job roles suited to your interests. You can use the knowledge you develop earning your degree to work in a wide range of potential careers, from software engineering to computer programming or system analysis.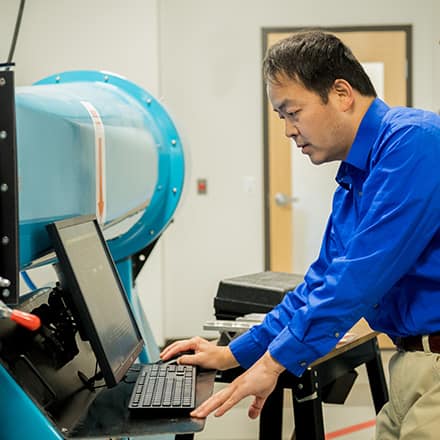 If you've ever dreamed of designing the next generation supersonic airplane or watching the biggest jet engine soar, you may have considered a career in aeronautical engineering. Here are some fundamental questions to help you decide if the field is right for you.
Computer programmers have an integral role to play in nearly every business, academic and nonprofit sector. If you're wondering how to become a computer programmer, the field requires academic knowledge, a passion for math and engineering, adaptability and hands-on experience.
About Southern New Hampshire University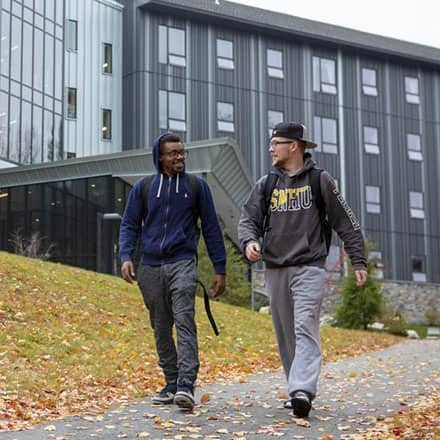 SNHU is a nonprofit, accredited university with a mission to make high-quality education more accessible and affordable for everyone.
Founded in 1932, and online since 1995, we've helped countless students reach their goals with flexible, career-focused programs. Our 300-acre campus in Manchester, NH is home to over 3,000 students, and we serve over 135,000 students online. Visit our about SNHU page to learn more about our mission, accreditations, leadership team, national recognitions and awards.