What Can You Do with an Associate Degree in Information Technology?

Understanding the numbers
When reviewing job growth and salary information, it's important to remember that actual numbers can vary due to many different factors — like years of experience in the role, industry of employment, geographic location, worker skill and economic conditions. Cited projections do not guarantee actual salary or job growth.
In today's technology-driven economy, information technology (IT) plays a role in nearly every business and organization, from corner stores using electronic payment processing systems to large software companies creating programs and apps. With an IT associate degree, you could get a jumpstart toward your own career in this growing field.
"While the IT field is not immune to economic conditions, the increasingly pervasive nature of IT within our world is driving a growing number of employment opportunities," said Mark LePage, senior associate dean for IT at Southern New Hampshire University (SNHU).
Information Technology Associate Degree Jobs
While some IT job descriptions require a bachelor's degree or higher, LePage said there are many IT associate degree jobs available. Especially in today's tight labor market, he said, many employers are relaxing their education requirements and looking for hard-working, skilled employees to fill key IT positions.
"These circumstances are providing opportunity for those with an IT associate degree and some experience to be considered for some positions that just a few years ago would have had a hard requirement for a bachelor's degree," he said.
Earning an IT associate degree can give you the foundation you need to start working in the field and gain key real-world work experience to advance your career.
"Just like many fields, in IT you need the academics but you also need hands-on experience for resumes," said Samantha Couture, an academic advisor at SNHU. "It's highly beneficial and makes you more marketable and more competitive when applying for upper-level jobs if you have more of that experience."
So, what can you do with an associate degree in information technology? Some of the careers that are possible with an information technology associate degree include:
Technical Support Specialist: As a technical support specialist, you could work for an organization or technology company to provide technical assistance to users and troubleshoot issues with hardware, software, email and operating systems, according to the U.S. Bureau of Labor Statistics (BLS). According to Glassdoor, technical support specialists earned an average of $41,228 in 2018.
Computer Support Specialist: As a computer support specialist, you could work as part of a team to maintain computer systems and networks, providing technical assistance to users on the network and providing regular maintenance and testing of network systems, according to BLS. Computer support specialists earned an average of $50,998 in 2018, according to Glassdoor.
Once you have gained experience in the IT field, other roles can open up to you, including systems administrator, front-line supervisor, and technical support analyst. Smaller organizations are sometimes more likely to focus on a candidate's experience and less on whether he or she has an associate rather than a bachelor's degree. A booming economy can also influence an employer's decision making.
Getting Started in a Growing Field
As our reliance on technology in both our personal and professional lives continues to grow and evolve, so will the job opportunities for skilled IT workers.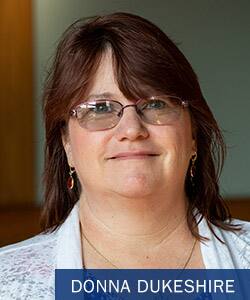 "There is definitely career growth in IT," said Donna Dukeshire, an academic advisor at SNHU. "The field is growing and as technology advances, more people are needed. An associate degree can open the door."
According to BLS data, employment of computer and information technology occupations is projected to grow 13% from 2016 to 2026, amounting to more than 557,000 new jobs. Much of the demand for new IT workers stems from a greater emphasis on cloud computing and the collection, storage of big data. In fact, BLS data shows that information security analyst jobs are predicted to grow by 28% from 2016 to 2026.
With an IT associate degree, salary potential is also strong. According to BLS data, the median wage for all computer and IT occupations was $84,580 in 2017.
Accelerating Your IT Associate Degree Career Path
If you're ready to get started on a rewarding career path in information technology, an associate degree is the first step to gain the skills you need to succeed. In an IT associate degree program, you'll learn how to solve technology-related problems using the latest methods and tools, and explore strategies for maintaining and security existing computer systems.
Completing an internship during your education is a great way to build your resume and build a strong professional network in the IT field, Couture said, and can help set you apart when applying to IT jobs.
Industry certifications aren't required to begin a job search but carry increasing weight in the IT field and, combined with an associate degree, can give a job seeker an advantage, LePage said. Certifications are available for specific IT skills such as IT support, network administration and IT security and help demonstrate your skills and knowledge to potential employers. Popular certifications include CompTIA+, Network+ and Security+.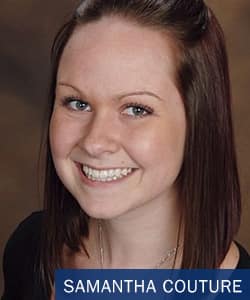 Want to take your career to the next level? Continuing your education and earning a bachelor's degree or master's degree can help you specialize in a specific area of IT, such as network administration or software development, and move up to a leadership position.
No matter what your IT career path or plans for higher education, it's important to stay focused on continuing education, Dukeshire said.
"Take advantage of every opportunity to advance your education," she said. "Whether it's going for certifications, trainings offered by your company or continuing on to a bachelor's degree. Never stop learning. The IT field changes continuously, and you will need to keep up with those changes."
Dale Stokdyk is a marketer passionate about STEM higher education. Follow him on Twitter @dalestokdyk or connect on LinkedIn.
Explore more content like this article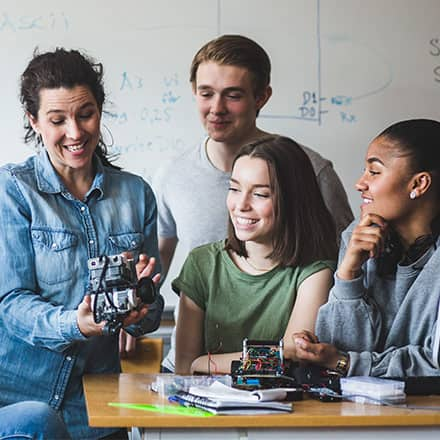 Let's start with a basic question: Exactly what does STEM mean? It's a term many are familiar with, but don't necessarily understand. STEM is a common abbreviation for four closely connected areas of study: science, technology, engineering and mathematics.
From Grace Hopper, an early pioneer in computer programming, to Katherine Johnson's contributions as a space scientist, women have been proving their value to the STEM fields for years and years. While there isn't one straight pathway into STEM, there are some general strategies that will help.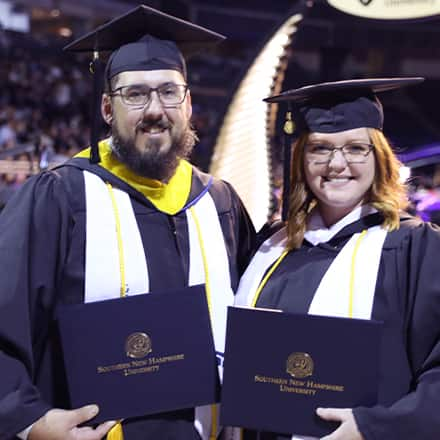 Michael and Taria Richards, both first-generation college graduates, earned their bachelor's degrees together from Southern New Hampshire University. Despite unconventional journeys, they've secured new jobs and are determined to set an example for their children.
About Southern New Hampshire University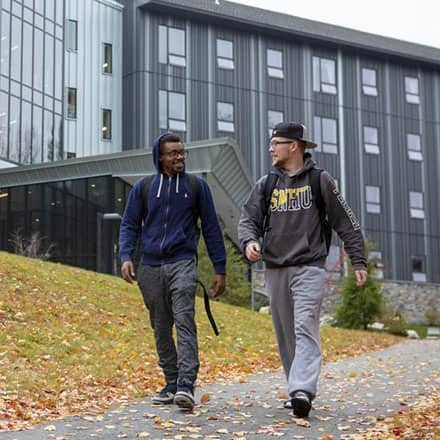 SNHU is a nonprofit, accredited university with a mission to make high-quality education more accessible and affordable for everyone.
Founded in 1932, and online since 1995, we've helped countless students reach their goals with flexible, career-focused programs. Our 300-acre campus in Manchester, NH is home to over 3,000 students, and we serve over 135,000 students online. Visit our about SNHU page to learn more about our mission, accreditations, leadership team, national recognitions and awards.