Earn an Associate Degree in IT Online
$320/credit (60 credits)
Transfer up to 45 credits toward your associate degree
Graduates are halfway to bachelor's in IT degree
Prepare for entry into IT profession
Get hands-on experience with tools and technology crucial to success
No application fee or SAT/ACT scores required
Associate Degree in IT Online Program Overview
Technology is at the heart of every business. From grassroots startups to multinational corporations, IT informs the ways organizations operate and collaborate. The Associate of Science in Information Technologies at Southern New Hampshire University can help you gain a fundamental understanding of technology's role in the workplace and grow the skills you need to enter the field.
By completing this IT associate degree online, you can gain the technical skills you need to qualify for a variety of entry-level IT roles. And if you want to continue your education, you can complete your associate program with the option to carry over all 60 of your credits into a BS in Information Technology degree at SNHU.
Learn how to:
Solve IT related problems that meet organizations' requirements and end-users' needs
Use industry-relevant tools and technologies to design and manage computer networks and systems
Demonstrate communication and collaboration best practices with diverse stakeholders about IT projects and assignments
Use virtualization and cloud computing to replace physical computers
Get Credit or Get Ready
If you've earned IT certifications through organizations like Cisco, CompTIA or (ISC)2, you may be eligible to receive credit toward your degree program. If you're seeking certification, some IT courses can help you prepare for specific exams.
Career Outlook
Whether you're looking for the credentials to back up your IT knowledge or you're ready to take on the task of building a whole new skill set, earning your associate degree in information technology is a great decision. What's even better is that employment opportunities in IT look promising.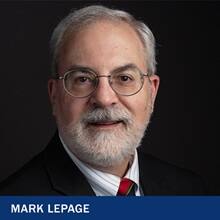 "While the IT field is not immune to economic conditions, the increasingly pervasive nature of IT within our world is driving a growing number of employment opportunities," said Mark LePage, executive director of STEM programs at SNHU.
In fact, the U.S. Bureau of Labor Statistics reports that employment of computer and information technology occupations is projected to grow 12% from 2018 to 2028.1
With this online IT associate degree, you'll be qualified to pursue or advance your career in a wide array of entry-level jobs including:
Computer user support specialist. Provide support to clients needing help solving software and hardware issues in person, by phone or electronically. According to the BLS, the median annual wage for this role was $52,270 in 2019.1
Computer network support specialist. Troubleshoot network problems and maintain local area networks (LAN), wide area networks (WAN), cloud based networks and servers. The BLS reports a 2019 median annual wage of $63,460 for network support specialists.1
Some computer support jobs follow a typical 9-to-5 schedule, but be aware that many don't. Since frustrating technical problems can happen at any time of day, many employers need 24-hour support services available to their employees and customers – meaning you might find yourself working odd hours.
Considering the industry you want to work for while you plan your career in information technology might also be an important factor to you. According to data from the BLS, you might find employment available for computer support specialists have found positions in these top industries1:
Computer systems design
Data processing and hosting
Educational services
Finance and insurance
Software publishers
Telecommunications
As technology becomes more and more engrained in our lives, employers are becoming increasingly relaxed about the hard and fast rule of requiring their employees hold a bachelor's degree.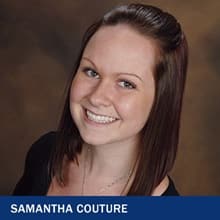 "There is definitely career growth in IT," said Samantha Couture, an academic advisor at SNHU. "The field is growing and as technology advances, more people are needed. An associate degree can open the door."
Seeking industry certifications in areas such as technical support, network administration and information security alongside your associate degree can also help you stand out to employers. If you've already earned certifications or credentials in IT, you might be able to transfer them in as course credit.
You'll gain plenty of hands-on experience throughout the associate in IT program, and putting it to use is great for your resume. Having internship experience and building a strong professional network adds valuable credibility during your job search. If you're interested in pursuing an internship, our faculty and staff can help point you in the right direction.
Start Your Journey Toward an Online Information Technologies Degree
Why SNHU for Your IT Associate Degree
Flexible
With no set class meeting times, you can learn on your schedule and access online course materials 24/7.
Affordable
Take advantage of some of the lowest online tuition rates in the nation, plus financial aid for those who qualify. We also make it easy to transfer to SNHU by accepting up to 90 credits for a bachelor's degree and 45 credits for an associate degree from your previous institution.
Respected
Founded in 1932, Southern New Hampshire University is a private, nonprofit institution with over 100,000 graduates across the country. SNHU is regionally accredited by the New England Commission of Higher Education (NECHE), which advocates for institutional improvement and public assurance of quality.
Recently, SNHU has been nationally recognized for leading the way toward more innovative, affordable and achievable education:
"Most Innovative" regional university honors from U.S. News & World Report each year since 2015
A $1 million grant from Google.org to explore soft skills assessments for high-need youth
Recognition as a 2017 Digital Learning Innovator by the Online Learning Consortium
INSIGHT Into Diversity magazine's 2019 award for Inspiring Programs in STEM
Network
At Southern New Hampshire University, you'll have access to a powerful network of more than 200,000 students, alumni and staff that can help support you long after graduation. Our instructors offer relevant, real-world expertise to help you understand and navigate the field. Plus, with our growing, nationwide alumni network, you'll have the potential to tap into a number of internship and career opportunities.
Opportunities
At SNHU, being an online student doesn't mean you can't get involved. Our IT students have options to interact with peers both online and in person. Some of these opportunities include:
ACM student chapter: Join peers in our student chapter for Association for Computing Machinery, the world's largest educational and scientific computing society.
National Cyber League: Put your skills to the test when you participate in the NCL – a collegiate cybersecurity competition simulating threats you could actually face in the field.
Grace Hopper Celebration: Join other women in computing at the world's largest gathering of women technologists. Students and alumni have made many connections with peers and even landed jobs while attending Grace Hopper.
Women in Cyber Security conference: Attend this annual summit, networking opportunity and career fair to be part of the collective voice of women in cybersecurity.
96.5% of students would recommend SNHU.2 Discover why SNHU may be right for you.
Part of our mission to expand access to quality higher education means removing the barriers that may stand between you and your degree. That's why you can apply at any time and get a decision within days of submitting all required materials.
Acceptance decisions are made on a rolling basis throughout the year for our 6 (8-week) undergraduate terms.
Simply contact an admission counselor, who can help you explore financial options, answer all your questions and walk you through the application process. Start by:
Test scores are not required as part of your application.
Courses & Curriculum
Our associate degree in information technologies will help equip you with the foundational knowledge and critical-thinking skills you need to advance your career or pursue a new one. You'll learn to solve fundamental information technology problems and identify current and emerging tools to meet both technical specs and organizational goals.
Students enrolled in the information technology associate degree program benefit from an IT curriculum that offers a comprehensive general computing education, including:
Scripting
Cross-platform technologies
Cybersecurity
Operating systems
Secure networking environments
You'll have the opportunity to learn from hands-on courses that help you gain technical skills employers look for. Upon graduating, you'll have first-hand experience with Python scripting language, TestOut simulation labs and on-demand cloud computing platforms and application programming interfaces (APIs).
But the program goes beyond the technical. Woven throughout the program are courses and concepts that emphasize non-technical skills essential to your success in the IT field, such as:
Communication in a STEM setting. Whether it's your coworker, boss or client, you'll need to know strategies for communicating technical information to varying audiences.
Computational thinking strategies. Through decomposition, pattern recognition, abstraction and algorithms, you'll learn how to solve IT issues more efficiently.
Effective collaboration. Teamwork is crucial in almost any field. In order to get tasks done, you'll need to know how to work well with your peers.
Project management. As IT projects have become more complex, so has their management. Learn about the methods and tools used to organize, plan, monitor and control projects.
All courses are taught by knowledgeable faculty with years of real-world, hands-on experience.
This information technologies program aligns with the course requirements for SNHU's Bachelor of Science in Information Technology, allowing you to easily carry over all 60 credits of your associate degree into your bachelor's. This means you'll have completed exactly half of your bachelor's degree should you decide to continue your education at SNHU.
Earn credits for what you already know: Did you know certain work and life experience – like industry-recognized certifications and math knowledge – could save you time and money at SNHU? Learn how you could get credit for IT certifications or test out of math courses.
Minimum Hardware Required Specifications
Component Type
PC (Windows OS)
Apple (Mac OS)
Operating System


Windows 7* or newer

Note: If your computer runs on Windows 7, see the information regarding Windows 7 End of Life below

Mac OS X Snow Leopard (10.6) or newer

Memory (RAM)

4 GB or higher

4 GB or higher

Hard Drive

100GB or higher

100GB or higher

Office Suite

Office 2010 Professional or newer

Office 2011 for Mac

Antivirus Software

Required for on campus students. Strongly recommended for online students

Required for on campus students. Strongly recommended for online students


Optional Accessories


CD/DVD drive. External hard drive. Extra power cord. Headphones/earbuds

CD/DVD drive. External hard drive. Extra power cord. Headphones/earbuds


SNHU Purchase Programs

Visit Apple
Notes:
Laptop or Desktop? Whichever you choose depends on your personal preference and work style though laptops tend to offer more flexibility.
IMPORTANT NOTE: Chromebooks (Chrome OS) and iPads (iOS) do not meet the minimum requirements for coursework at SNHU, nor does the Microsoft Surface RT. These offer limited functionality and do not work with some course technologies. They are not acceptable as the only device you use for coursework. While these devices are convenient and may be utilized for some course functions they cannot be your primary device.
Office 365 Pro Plus is available free of charge to all SNHU students and faculty. The Office suite will remain free while you are a student at SNHU. Upon graduation you may convert to a paid subscription if you wish. Terms subject to change at Microsoft's discretion. The following platforms are no longer supported by Office 365:

Android 4.3 and earlier versions
Firefox version 5.0 and earlier versions
Internet Explorer 8-10 on Windows 7 and earlier versions
Internet Explorer 10 on Win Phone 8.0
Safari 6.0.4/OS X10.11 and earlier versions

Antivirus software: Check with your ISP as they may offer antivirus software free of charge to subscribers.
Optional Accessories:

Many laptops on the market today do not include CD/DVD drives. While SNHU typically does not utilize CD/DVD content, this is a good accessory to have.
External Hard Drive - it is always a good idea to back up your files and an external hard drive is a great way to do that.
Extra power cord - if you have a laptop and are frequently on the move, many people find it useful to have a second power cord - one for home and one for your bag.
Headphones/earbuds - many SNHU courses include audio and video content. These will make viewing and listening easier.
*Windows 7 End of Life Statement for Students
Effective Jan. 14, 2020, Microsoft will no longer support Windows 7. What does this mean for you?
As part of the continuing evolution of computer systems, Microsoft will no longer provide security updates for Windows 7. Keeping your computer current with security updates helps your computer run better and protect your information. Since Microsoft will no longer release updates, the information on your computer will be more vulnerable and your computer may not function as well.
We strongly recommend you update to Windows 10 at your earliest convenience. You can upgrade to Windows 10 for free.
Have questions? Contact the ITS help desk via the service portal or by phone at 1.855.877.9919. Technical support is available 24/7.
List of Courses
Courses May Include
AS in Information Technologies
IT 140
Introduction to Scripting
Students will learn the fundamentals of programming concepts including data types, variables, decision statements, loops, functions and file handling. By developing simple scripts, students will understand how to use common scripting language constructs including lists, literals, and regular expressions to build useful applications.
IT 200
Fundamentals of Information Technology
Students will learn about the fundamental knowledge and skills required in the information technology (IT) field. While exploring the various roles and functions of IT professionals, students will engage with basic technologies, hardware, software, and a systems thinking approach to solving problems.
IT 202
Computer Operating Systems
Students will explore the different features and components of common operating systems while learning how industry best practices and organizational requirements impact the selection, implementation, and maintenance of their operating systems. Students will also learn how to troubleshoot and solve computing problems common to an organizational environment.
IT 212
Introduction to Computer Networks
Students will learn the basics of interconnectivity of computing systems. With fundamental networking knowledge, students will design a basic and secure computing environment that consists of a network, server, client system, and firewall.
IT 253
Computer Systems Security
Students will explore the fundamentals of cybersecurity and related policies and procedures. Within the context of an organizational environment, they will examine concepts in the protection of data and personal information, and learn best practices in security planning within the information technology (IT) field.
IT 272
Cross-Platform Technologies
Students will explore contemporary systems and technologies such as virtualization, the Internet of Things (IoT), and artificial intelligence (AI). They will further examine the business, commercial, and personal implications, risks, and strategies of using cross-platform technologies.
MAT 140
Precalculus
This course emphasizes the algebra and concepts of functions. Students will learn the properties and graphing techniques for different types of functions including: linear, polynomial, rational, trigonometric, exponential, and logarithmic functions. Students will also learn to solve a variety of real world problems that rely on a number of different problem solving strategies and an understanding of these different types of functions. This course is intended for those students who wish to prepare for Calculus.
QSO 340
Project Management
As modern organizations have become more complex, they have also become more project-driven. This course uses a basic project management framework in which the project life-cycle is broken into organizing, planning, monitoring and controlling the project. You will learn the methodologies and tools necessary at each stage for managing the projects effectively in terms of time, cost, quality, risk and resources.
Total Credits: 60
Tuition & Fees
Tuition rates for SNHU's online degree programs are among the lowest in the nation. We offer financial aid packages to those who qualify, plus a 30% tuition discount for U.S. service members, both full and part time, and the spouses of those on active duty.
Online Undergraduate Programs
Per Course
Per Credit Hour
Annual Cost for 30 credits
Degree/Certificates
$960
$320
$9,600
Degree/Certificates
(U.S. service members, both full and part time, and the spouses of those on active duty)
$675
$225
$6,750
Tuition Rates are subject to change and are reviewed annually.
Additional Costs
No Application Fee, $150 Graduation Fee, Course Materials ($ varies by course)
Frequently Asked Questions
Can credits from this associate in IT be applied to either a BS or BA in Information Technology?
Most definitely. An associate degree in information technology lays the foundation you need in technical knowledge and critical-thinking skills.
Southern New Hampshire University's online associate degree in IT aligns with the course requirements for two programs. Both the BA in IT and the BS in Information Technologies online degree allow you to carry over all 60 credits of your associate degree into a bachelor's.
Earning an IT associate degree sets you up for success as a bachelor's degree candidate. It can also help you hone in on a specific area of specialization, such as cyber security or data analytics. Southern New Hampshire University offers 5 BS in IT degree concentrations:
Business management
Cyber security
Data analytics
Project management
Software development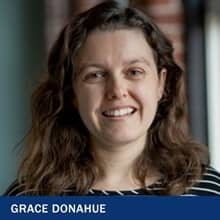 It's smart to think about your academic career path from the outset, since many employers look for or even require a bachelor's degree.
"A bachelor's degree can provide a greater depth of knowledge in a field, alongside general education courses that teach students transferable skills," said SNHU career advisor Grace Donahue. "Certain careers and employers place an emphasis on a bachelor's degree rather than an associate because it can offer greater long-term flexibility for students and show that they have the ability to learn new skills over time."
What can you do with an associate degree in information technology?
It's true that some IT positions require a bachelor's degree or higher. But there are still many IT associate degree jobs available.
Mark LePage, SNHU's executive director of STEM programs, points out that employers often relax their education requirements in a tight labor market. Instead, he said, they focus on looking for hard-working, skilled employees to fill key IT positions.
Opportunities with the greatest potential for an associate degree in information technology include job titles like:
Computer support specialist
End user test technician
Software quality assurance tester
Technical support specialist
Job seekers with an IT associate degree and some experience now fill more positions that "just a few years ago would have had a hard requirement for a bachelor's degree," LePage said.
Smaller organizations are also more likely to focus on a candidate's experience and less on whether they have an associate versus a bachelor's degree.
Can I get an IT job with an associate degree?
Earning an IT associate degree can give you the foundation you need to start working in the field. And once you get your foot in the door, you'll gain the real-world experience you need to move ahead.
"Just like many fields, in IT you need the academics but you also need hands-on experience for resumes," said Samantha Couture, an academic advisor at SNHU. "It's highly beneficial and makes you more marketable and more competitive when applying for upper-level jobs if you have more of that experience."
Ben Steinbach, a career outreach specialist at SNHU, believes that working at a help desk is an excellent entry-level job for IT professionals looking to break into the industry. "It's typically in areas like that someone will take you under their wing or you'll be learning new stuff and developing skills as you grow," he said.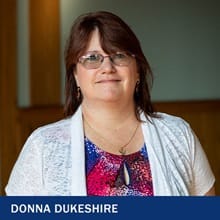 Completing an internship during your education is another great way to build both your resume and a strong professional network in the IT field. And as SNHU academic advisor Donna Dukeshire noted, it can help set you apart when applying to IT jobs.
How much can you make with an associate degree in information technology?
Whether you're looking to gain skills to enter the field or trying to show your boss you have the credentials to move on up, earning your associate degree is a great first step in advancing your career.
In the third quarter of 2019, the U.S. Bureau of Labor Statistics reported that workers with their associate degrees made median weekly earnings that were $125 higher than those of people with a high school diploma alone.1
Many entry-level IT jobs include employee and client support – often in help desk technician roles. In 2019, the BLS reported that computer user support specialists earned an annual median wage of $52,270 while computer network support specialists earned a annual median wage of $63,460.1
Can industry certifications give you an added advantage in the IT field?
Mark LePage, SNHU's executive director for STEM, says that while industry certifications aren't required, they do carry weight. Certifications help demonstrate your skills and knowledge to potential employers.
You might consider certification for specific IT skills such as IT support, network administration or IT security. Popular certifications include CompTIA+, Network+ and Security+.
At SNHU, you can even get credit for IT certifications and credentials you've earned.
Is an associate in information technology worth it?
If you're already working in the IT field, earning an associate degree in information technology could help solidify your capabilities and advance your career. If you're looking to break into the world of IT, earning your associate degree could be a great start.
For the average U.S. worker, there's a clear benefit to getting a 2-year associate degree. According to the U.S. Bureau of Labor Statistics, in the third quarter of 2019 workers with an associate degree had median weekly earnings of $874, compared with $749 for people with a high school diploma alone.1 They were also more likely to be able to find a job. In January 2020, the unemployment rate for associate degree holders was 2.8% versus 3.8% for workers with no college experience.1
Employment in IT can also be fulfilling. According to a survey from PayScale, 51% of alumni with IT associate degrees believed their work makes the world a better place.3
But there are many ways to gauge the value of a degree. A few other factors to consider include:
Cost per credit. The price can vary dramatically, so it pays to compare tuition rates. At $320 per credit hour, tuition for SNHU's 60-credit online AS in Information Technology is among the lowest in the nation.
Online vs. on campus. Generally speaking, online programs are more affordable.
In-state vs. out-of-state tuition rates. Most schools charge more for out-of-state tuition. Online programs typically don't differentiate.
Transfer policy. SNHU accepts up to 90 transfer credits.
References
Sources & Citations (1, 2, 3)
1 Bureau of Labor Statistics, U.S. Department of Labor, Occupational Outlook Handbook, on the Internet, at:
https://www.bls.gov/ooh/computer-and-information-technology/home.htm (viewed April 27, 2020)
https://www.bls.gov/ooh/computer-and-information-technology/computer-support-specialists.htm (viewed April 27, 2020).
https://www.bls.gov/opub/ted/2019/median-weekly-earnings-606-for-high-school-dropouts-1559-for-advanced-degree-holders.htm (viewed April 27, 2020).
https://www.bls.gov/opub/ted/2020/unemployment-rate-2-percent-for-college-grads-3-8-percent-for-high-school-grads-in-january-2020.htm (viewed April 27, 2020).
Cited projections may not reflect local and/or short-term economic or job conditions and do not guarantee actual job growth.
2 According to more than 9,200 SNHU online students in survey responses from the fall of 2019.
3 Payscale, 2019 College Salary Report, on the internet, at: https://www.payscale.com/college-salary-report/majors-that-pay-you-back/associate?orderBy=percentHighMeaning&ascending=false&search=information%20technology (viewed April 27, 2020).