What is Environmental Science?
"(Environmental science is) an interdisciplinary field that integrates areas of life, physical and earth science to study and address problems facing the environment and to implement science-based solutions."
~ Jill Nugent, associate dean of science at Southern New Hampshire University
---
Ten years after the first Earth Day in 1970, environmental activist Senator Gaylord Nelson wrote a letter about the importance of the environment to the American people and the world. "So long as the human species inhabits the Earth," he wrote, "proper management of its resources will be the most fundamental issue we face. Our very survival will depend on whether or not we are able to preserve, protect and defend our environment."
Thanks to these activists like Gaylord and so many others, more educational studies and legal statutes were put into place to make our world cleaner and resources sustainable. The field of environmental science was expanded from these efforts, as well as the associated education that helps our communities and businesses understand how to help the environment. The more we learn about our environment, the better we can protect it for the future generations.
Why is Environmental Science Important?
Jill Nugent, associate dean of science at Southern New Hampshire University (SNHU), described environmental science as "an interdisciplinary field that integrates areas of life, physical and earth science to study and address problems facing the environment and to implement science-based solutions."
Nugent stressed the importance of the field, echoing the concerns of Nelson's Earth Day letter. "Environmental science is important to all of us because we have no 'Planet B' to inhabit," she said. "We must understand the processes of the natural world in which we live and use its resources wisely in order to sustain life on Earth."
In 1970, the Environmental Protection Agency (EPA) was created. With it came the Clean Air Act of 1970, restrictions on lead-based paint, focus on national air quality, the Clean Water Act, studies on pesticides and more. Through environmental science studies, the government recognized our health and the health of our environment are intertwined. Now, continuing environmental science research and sustainable education are crucial to keeping our ecosystems in balance, reversing damage we've done and preventing future destruction.
Environmental Science Careers
Environmental jobs can be found in different fields of study, each focusing on exploring and educating different sectors of the population in environmental science. "Jobs in environmental education can be found in formal education settings as well as informal settings," Nugent said.
Educational entities like schools, zoos, nature centers and museums are places those entering environmental studies careers could find a home, but this path also extends to other sectors - including government agencies on local, state and federal levels.
Business and Government - Professionals who study sustainability and environmental compliance examine the effects a company or agency's practices have on the environment and find solutions they can implement to increase their sustainability and decrease any negative environmental impact.
Technology - Geoscience takes the drive to help the environment and marries it with the aspects of the science where statistics and tech rule. Geospatial technologies examine geological data using the latest technology and addresses environmental issues. The natural resources and conservation field uses the scientific method and technology to identify problems and present findings.
Education - Environmental scientists work with everyone from politicians and journalists to health professionals and members of the community to educate and help people understand the importance of environmental sustainability, as well as how to help the environment. A degree in environmental science prepares you for the hands-on aspect of this field where studies directly inform the education, policies and legislation of environmental sustainability.
What is Environmental Education?
As a field, Nugent described environmental education as encompassing the practice of "engaging individuals, organizations and communities to learn more about the environment" by both informing them and inspiring them to act. Nugent said the environmental education field "aims to cultivate improved awareness, knowledge, skills and attitudes regarding the environment and can even help to spark action through community engagement." She said in the classroom, environmental education "invites learners to explore and address real world environmental challenges."
Educating all aspects of society on environmental issues we face and how they impact us as a society through our health, economy and quality of life is an important role taken on by environmentalists in every area of the field. Whether a conservationist, ecologist or geospatial technologist, the information these environmental scientists collect helps to raise awareness of environmental problems and define the steps needed to improve our relationship with our world.
"Environmental studies can take place from a multitude of perspectives including science, social science, business and economics," Nugent said.
Environmental Education in Action
Although environmental education and a field such as business may seem worlds apart, businesses can save money by educating their workers and implementing new policies focused on environment sustainability. The EPA presented a small newspaper's practices for waste prevention as an example of how sustainability helps businesses.
By selling paper waste for packaging material, reusing ink cartridges multiple times before buying new ones and finding innovative ways to use film-developing chemicals and other materials that would have gone to waste, the newspaper was able to reduce costs. The EPA's big selling point for sustainable education being put into practice by businesses is simple: "The bottom line is that preventing waste will save you money."
"By encouraging all departments to efficiently use materials - and by recycling and reusing materials whenever possible - the company realized huge savings by reducing the volume of solid and hazardous waste, landfill disposal fees and raw materials costs," their small business waste prevention guide said.
Businesses using environmental education to improve their profits and the environment is one of the major goals for environmental science.
"The importance of environmental education in the business field centers on the employment of practical sustainable solutions designed to address major challenges that simultaneously drive better, more efficient ways to conduct business and meet the needs of the organization," Nugent said. "Sustainable business products, processes and operations can help the bottom line and the environment, while also attracting customers and cultivating partnerships with like-minded businesses."
Nugent said businesses can promote environmental sustainability by making it a part of their mission and business strategy. "Today, there are unlimited opportunities for businesses to promote environmental suitability through consumer and employee engagement, by developing innovative energy-efficient products from renewable resources and cultivating a culture of sustainable practices across the brand," she said.
Ashley Wallis is an Army veteran and writer with a BA in English Language and Literature from SNHU. She is currently living in the Denver area. Find her on twitter @AshDWallis.
Explore more content like this article
August 19, 2021
If you're wondering how to become a computer programmer, the field requires academic knowledge, a passion for math and engineering, adaptability and hands-on experience.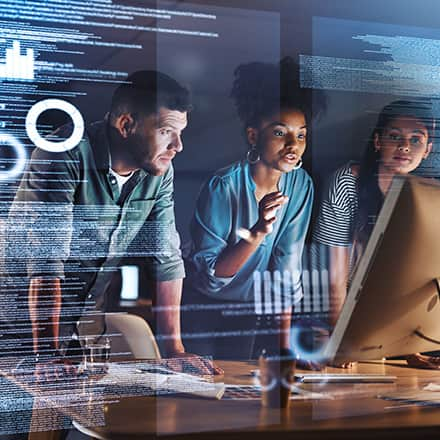 August 11, 2021
With a computer science degree, you can embark on a career with dozens of potential job roles suited to your interests. You can use the knowledge you develop earning your degree to work in technology, manufacturing and more.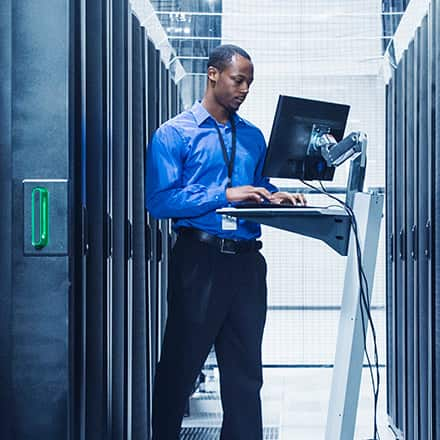 July 20, 2021
The field of cyber security is about leveraging top-notch problem-solving skills with technical aptitude to keep people and data safe. Despite being relatively new, the field of cyber security is here to stay.