Earn an Environmental Science Degree
$320/credit (121 credits)
Transfer up to 90 credits
Instructor-led labs with custom kits mailed to students
Analyze real environmental challenges
Get valuable hands-on experience
No application fee or SAT/ACT scores required
Online Environmental Science Degree Program
Environmental scientists are stewards of the planet. They analyze environmental issues related to everything from climate change to overpopulation to biodiversity. They are the champions of clean energy, clean air and a thriving, healthy planet.
Southern New Hampshire University's Bachelor of Science (BS) in Environmental Science degree online program gives you a strong foundation in natural and physical sciences. You can gain the education and hands-on experience you need to pursue your passion for the environment.
The program focuses on real-world environmental issues and scenarios and lab courses are conducted with custom lab kits mailed directly to students. In addition, students have the opportunity to volunteer, participate in internships, and take experiential learning courses to gain relevant and real-world skills. These hands-on experiences are designed to prepare you for your future in the field of environmental science by developing your skill to create sound solutions to the environmental problems of today and tomorrow.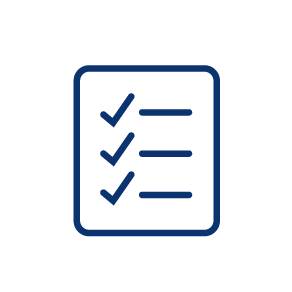 What You'll Learn
Practical solutions to environmental problems
Technological and field-based methods
How to design and execute scientific projects
How the human and natural world interact
Communication and critical thinking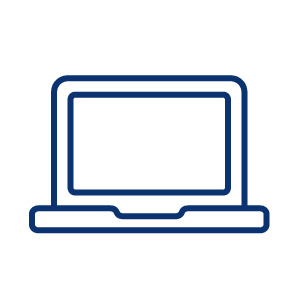 How You'll Learn
At SNHU, you'll get support from day 1 to graduation and beyond. And with no set class times, 24/7 access to the online classroom, and helpful learning resources along the way, you'll have everything you need to reach your goals.
Concentration Options
As an environmental science major, you have the option of customizing your degree through the 39 free elective credits, or by adding on a data analytics in science or natural resources concentration.
Data Analytics in Science
Help solve real environmental challenges through data with the Bachelor of Science (BS) in Environmental Science with a concentration in Data Analytics in Science program.
As an environmental scientist, your work is critical in preserving the health of the planet. By supplementing your skills with expertise in statistics, data collection and database environments, you can take your work a step further - using numbers to tell stories for conservation organizations, policymakers and more.
Career outlook:
According to the U.S. Bureau of Labor Statistics, big data is transforming organizations across industries.1 These large volumes of data can be analyzed to identify and solve problems, provide insights on processes, and inform better solutions.
Data analytics can be an especially powerful tool for an environmental scientist. Corporate entities, for example, rely on data to help improve their sustainability efforts. Government agencies tap into data to pass public policies for environmental conservation. Furthermore, data can help shine a light on public health issues – such as the release of pollutants and industrial chemicals into the environment.
Courses in the data analytics in science concentration are designed to grow skills that can help set you apart from other professionals in your field. You'll learn how to apply quantitative and qualitative models for making predictions, diagnose and solve organizational challenges, and create structured database environments that can be used to host complex information.
Courses may include:
Applied Statistics II for Science, Technology Engineering and Mathematics (STEM)
Gathering Requirements and Collecting Data
Introduction to Structured Database Environments
Natural Resources and Conservation
Learn to look at the environment from all angles with a Bachelor of Science (BS) in Environmental Science with a concentration in Natural Resources and Conservation. This concentration gives your passion for the environment more focus as you develop a broad skill set employers in the industry are looking for.
With this concentration, you'll explore the relationship between humans and the natural world. From understanding ecological principles to tackling top-of-mind issues like climate change, this program will help you create an ethical framework for your approach in protecting the planet and our natural resources.
Career outlook:
A BS in Environmental Science with a concentration in Natural Resources and Conservation can open a lot of doors when it comes to your career. You could become an environmental health and safety specialist investigating the effect environmental factors have on human health. As an industrial ecologist, you can help organizations limit their impact on the environment and inform best practices. Then there are environmental restoration planners who assess polluted sites and work to get them back to their original state. Whatever path you choose, you'll be a critical part of protecting the environment.
According to the BLS, the median annual wage of environmental scientists and specialists was $76,530 in May 2021.1 Employment of environmental scientists and specialists is projected to increase by 5% through 2031.1
Courses may include:
Conservation Biology
Global Climate Change
Energy and Society
Ideal for Learners Who are Passionate About the Environment
"As more corporations strive to reduce their environmental footprint, the demand for environmental sciences is only going to grow," said Dr. Gwen Britton, vice president of product strategy at SNHU. Our online environmental science degree puts science directly in the hands of students to gain real-world experience.
Career Outlook
The future is bright for careers in environmental science.
A career in environmental science lets you apply your love of natural science in many ways. You will learn to protect the environment and human health.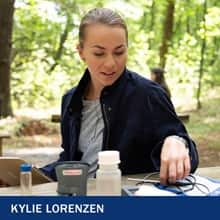 Kylie Lorenzen '19, who became SNHU's all-time leading scorer as a four-year standout on the university's woman's basketball team, said she plans to use her degree to make a similar impact in the environmental field.
"The environment is something that is changing, and it affects everyone," Lorenzen said. "It affects wildlife. It affects humans. It's a big topic nowadays and usually, we just see the policy and government side, but there's a lot that goes into … protecting and conserving what we have while also utilizing it and being sustainable in the same way."
Careers in environmental science lend themselves to office, lab or fieldwork. You could work for local, state or federal agencies. You may work for nonprofit organizations to promote healthy environmental practices.
Careers in environmental science include:
Environmental Scientist
Use your knowledge of the natural sciences to protect the environment and human health
Environmental Health and Safety Specialist
Explore environmental health risks
Conservation Land Manager
Work to protect habitat and biodiversity
Climate Change Analyst
Study the effects on ecosystems caused by the changing climate
Soil and Water Conservationist
Park Ranger
Protect and manage federal and state parks and forests
You may also wish to explore SNHU's online BS in Geoscience, which takes a look at complex environmental issues through a geological lens.
Job Growth and Salary
With an environmental science degree, you will have many chances to apply your education to the workforce. Environmental expertise is valuable in many types of businesses, with a good outlook for job growth over the next decade.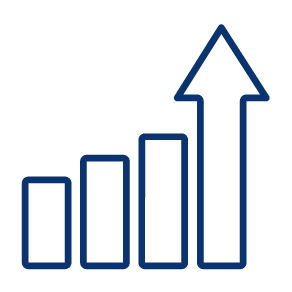 Job Growth
According to the U.S. Bureau of Labor Statistics, the field of environmental scientists and specialists is predicted to grow by 5% through 2031, the national average for all professions.1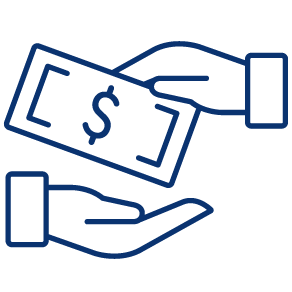 Salary
The median annual wage for environmental scientists and specialists was $76,530 in May 2021, which is notably higher than the median annual wage of $45,760 for all occupations, according to the U.S. Bureau of Labor Statistics.1
Start Your Journey Toward an Online Environmental Science Degree
Why SNHU for Your Online Environmental Science Degree
Flexible
With no set class meeting times, you can learn on your schedule and access online course materials 24/7.
Affordable
Take advantage of some of the lowest online tuition rates in the nation, plus financial aid for those who qualify. We also make it easy to transfer to SNHU by accepting up to 90 credits from your previous institution.
Respected
Founded in 1932, Southern New Hampshire University is a private, nonprofit institution with over 160,000 graduates across the country. SNHU is accredited by the New England Commission of Higher Education (NECHE), a regional accreditor, which advocates for institutional improvement and public assurance of quality.
Recently, SNHU has been nationally recognized for leading the way toward more innovative, affordable and achievable education:
"Most Innovative" regional university honors from U.S. News & World Report each year since 2015
A $1 million grant from Google.org to explore soft skills assessments for high-need youth
Recognition as a 2017 Digital Learning Innovator by the Online Learning Consortium
Network
At Southern New Hampshire University, you'll have access to a powerful network of more than 200,000 students, alumni and staff that can help support you long after graduation. Our instructors offer relevant, real-world expertise to help you understand and navigate the field. Plus, with our growing, nationwide alumni network, you'll have the potential to tap into a number of internship and career opportunities.
96.5% of students would recommend SNHU.2 Discover why SNHU may be right for you.
Part of our mission to expand access to quality higher education means removing the barriers that may stand between you and your degree. That's why you can apply at any time and get a decision within days of submitting all required materials.
Acceptance decisions are made on a rolling basis throughout the year for our 6 (8-week) undergraduate terms.
Simply contact an admission counselor, who can help you explore financial options, answer all your questions and walk you through the application process. Start by:
Test scores are not required as part of your application.
What Students Are Saying
Amy Hunt '21
"I gained so much knowledge in all areas of environmental science and why it's so important for humans to protect, preserve, and acknowledge our role and responsibilities for conserving our planet's resources, both human and non-human."
Courses & Curriculum
A degree in environmental science provides a strong foundation to protect the planet. Our program combines the natural and physical sciences, like biology, chemistry and physics, with real-world scientific lab work.
You can also choose to focus your degree even more with our concentration options - natural resources and conservation or data analytics in science.
Or customize your environmental science degree with the general curriculum track. Even without a concentration, you can choose from the geology or general sciences courses that you like best.
Kylie Lorenzen '19 said she has a new outlook on the world thanks to her environmental science courses.
"It's something that inspires me," she said. "I'm passionate about traveling … So, I'm really interested in other cultures around the world, and it's something that's important to me to protect and keep working at."
SNHU's bachelor's in environmental science curriculum can help you build a number of key skills, including:
Oral and written communication
Quantitative analysis
Applied statistics
Ecological principles and field methods
Research methods
Our environmental science major boasts 39 free elective credits. That is ideal for transfer students who don't want to repeat courses. This can also allow you to add a minor that complements your major or help you explore new interests.
Another special feature of the environmental science degree is the opportunity to engage in experiential learning. These classes let you explore special topics related to your major. You will also build key skills to help with career development. The Bachelor of Science in Environmental Science offers 6 experiential learning topics:
Field experiences:

This topic allows you to extend your knowledge even further. You'll conduct research and apply the scientific process. Hands-on research skills and engaging in primary research will help when entering the fields of environmental science or geoscience.

Citizen science: This topic allows you to engage in, and maybe lead your own citizen science efforts. Hands-on experience with crowd-sourcing scientific projects leads to leadership. That is important to have for a career in environmental or geoscience.
Research experiences in science: This topic allows you to extend your knowledge of the scientific process. You'll engage in research projects that you design. Having hands-on research skills and participating in research are great skills for working in the fields of environmental science or geoscience.
Certifications and licensures: This topic allows you to begin or continue studying for a certification or license exam. You will select a certification or license of your choosing, with help from your instructor. It is up to you to choose a certification or license for which you qualify. You will use the course time to work toward studying for the exam.
Animal behavior: This topic allows you to engage in a research practice that you design. The scientific process and animal behavior are the basis for this work. As with the other learning opportunities, hands-on research skills and engaging in primary research are great skills for the fields of environmental science or geoscience.
Grant writing in science: This topic provides useful experience in writing grants. This skill is vital for a career in the nonprofit sector. Securing grant funding can be the key to getting a project off the ground. The written communication skills developed in this topic will be helpful in any career path.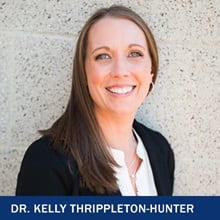 Online learners also benefit through a partnership between the SNHU Arboretum and the online science programs, which recently received an Effective Practice Award through the Online Learning Consortium (OLC). This partnership provides increased access to undergraduate research and learning opportunities with access to 25-acre forested wetland.
"Collaborations like this provide our students with great real-world and hands-on experiences that can truly make a difference in the application of their knowledge, their skills and their future successes, wherever their path may take them," says Dr. Kelly Thrippleton-Hunter, technical program facilitator of science programs at SNHU.
Curriculum Requirements & Resources
Degree-Specific Courses
Due to shipping laws, lab courses requiring lab kits must be completed within the contiguous United States. New students living outside the lower 48 states may be eligible to transfer in lab credits from accredited institutions. If a currently enrolled student moves outside of the contiguous U.S., they may petition to take the labs at another institution for credit.
General Education
All bachelor's students are required to take general education classes. Through these foundation, exploration and integration courses, students learn to think critically, creatively and collaboratively, giving you the edge employers are looking for.
Technology Resources
We provide cloud-based virtual environments in some courses to give you access to the technology you need for your degree – and your career. Learn more about our virtual environments.
Earn Math Credits
Save time and tuition with our Pathways to Math Success assessments. Depending on your scores, you could earn up to 12 math credits – the equivalent of 4 courses – toward your degree for less than $50 per assessment. For additional information, or to register for a Pathways to Math Success assessment, contact your admission counselor or academic advisor today.
List of Courses
Courses May Include
BS in Environmental Science Online
PHY 101
Principles of Physics
Principles of Physics is an algebra based course that explores the major topics in physics, such as motion and forces, gravity and projectiles, energy and work, thermodynamics, vibrations and waves, electricity and magnetism, solids and fluids, light and optics, and atomic and nuclear physics.
PHY 105
Geology
This course surveys the major themes in geology. Students will examine topics such as plate tectonics, the rock cycle, surface processes, and concept of geologic time.
BIO 120
General Biology I
General biology course that includes mammalian cell structure and function, cellular reproduction and physiology, and Mendelian genetics. Laboratory exercises (BIO 120L) to follow lecture topics.
BIO 120L
General Biology I Lab
Laboratory course to follow topics presented in BIO 120.
BIO 315
Ecological Principles and Field Methods
This course introduces students to the principles of ecology and practical methods used in the field. Students will explore theoretical topics in the ecological systems including the level of the population, community and ecosystem; energy flow and biogeochemical cycles; and the concept of sustainability. Students will read literature and conduct research projects in the field and will use critical thinking to evaluate research, design studies, present findings and debate on the issues.
CHM 101
Fundamentals of Chemistry
An introductory chemistry course emphasizing the contribution of chemistry in our everyday lives. This course will enable students to look at various aspects of the world around them through the lens of chemistry. It will introduce basic concepts and applications of chemistry as well as chemical topics and their relationship to matters of societal concern.
CHM 101L
Fundamentals of Chemistry Lab
This course will use laboratory techniques to study the fundamental principles of chemistry. Topics such as the mole, chemical equilibria, chemical and physical properties, solutions, kinetics, etc., will all be covered along with other topics important to chemistry.
ENV 101
Environmental Science
This course provides an introduction to the scientific aspects of the environmental field. The first part of the course introduces students to the foundations of environmental science, while the second part concentrates on the application of these foundations to real life environmental problems. Therefore, the course not only engages the fundamentals of environmental science but also shows students how science informs sustainability, environmental policies, economics and personal choice.
ENV 220
Field Methods and Technologies
This course introduces students, interested in environmental field work, to the tools and technology of the profession. Students will read and discuss primary literature that use these techniques and will participate in hands-on activities to improve their skills. Main topics of the course will be the use and application of multiple environmental field research techniques and statistical and data analysis software.
ENV 250
Environmental Science Research Methods
This course provides students with an understanding of how to evaluate, conduct, write and design research. Required for environmental science majors, it introduces the why, when and how quantitative and qualitative methods are used as investigative tools. The course follows the scientific method and focuses on how to search the literature, write a literature review, formulate research questions/hypotheses, and design experiments to test these hypotheses. We will also explore qualitative methods and discuss their use in the field with special attention to conducting interviews, case studies, and focus groups. Students will prepare a research proposal on a topic of interest. Formulation of this project begins early, forms the basis for a final project, and is presented in a mock scientific conference.
ENV 440
Senior Seminar
This is an issue-based discussion course designed to define and explore the multifaceted consequences of environmental science issues. Several topics will be explored from either long-standing or current environmental science issues. Students are expected to conduct extensive research on relevant topics and communicate their knowledge in both oral and written assignments.
Total Credits: 121
Minimum Hardware Requirements
| Component Type | PC (Windows OS) | Apple (Mac OS) |
| --- | --- | --- |
| Operating System | Currently supported operating system from Microsoft. | Currently supported operating system from Apple. |
| Memory (RAM) | 8GB or higher | 8GB or higher |
| Hard Drive | 100GB or higher | 100GB or higher |
| Antivirus Software | Required for campus students. Strongly recommended for online students. | Required for campus students. Strongly recommended for online students. |
| SNHU Purchase Programs | | |
| Internet/ Bandwidth | 5 Mbps Download, 1 Mbps Upload and less than 100 ms Latency | 5 Mbps Download, 1 Mbps Upload and less than 100 ms Latency |
Notes:
Laptop or desktop?  Whichever you choose depends on your personal preference and work style, though laptops tend to offer more flexibility.
Note:  Chromebooks (Chrome OS) and iPads (iOS) do not meet the minimum requirements for coursework at SNHU. These offer limited functionality and do not work with some course technologies. They are not acceptable as the only device you use for coursework. While these devices are convenient and may be used for some course functions, they cannot be your primary device. SNHU does, however, have an affordable laptop option that it recommends: Dell Latitude 3301 with Windows 10.
Office 365 Pro Plus is available free of charge to all SNHU students and faculty. The Office suite will remain free while you are a student at SNHU. Upon graduation you may convert to a paid subscription if you wish. Terms subject to change at Microsoft's discretion. Review system requirements for Microsoft 365 plans for business, education and government.
Antivirus software: Check with your ISP as they may offer antivirus software free of charge to subscribers.
University Accreditation
Southern New Hampshire University is a private, nonprofit institution accredited by the New England Commission of Higher Education (NECHE) as well as several other accrediting bodies.
Tuition & Fees
As a private, nonprofit university, we're committed to making college more accessible by making it more affordable. That's why we offer some of the lowest online tuition rates in the nation.
We also offer financial aid packages to those who qualify, plus a 30% tuition discount for U.S. service members, both full and part time, and the spouses of those on active duty.
| Online Undergraduate Programs | Per Course | Per Credit Hour | Annual Cost for 30 credits |
| --- | --- | --- | --- |
| Degree/Certificates | $960 | $320 | $9,600 |
| Degree/Certificates (U.S. service members, both full and part time, and the spouses of those on active duty)* | $675 | $225 | $6,750 |
Tuition Rates are subject to change and are reviewed annually. *Note: students receiving this rate are not eligible for additional discounts.
Additional Costs No Application Fee, $150 Graduation Fee, Course Materials ($ varies by course)
Frequently Asked Questions
What kind of jobs can you get with an environmental science degree?
Perhaps the best part of earning a degree in environmental science – other than saving the world – is that you can apply your learning in so many different ways.
"There are so many career options for graduates in this field," said Dr. Kelly Thrippleton-Hunter, technical program facilitator of science programs at SNHU.
"Careers in environmental science can include working directly with natural resources. It can involve creating policies that promote conservation actions to regulate and manage those resources. Or it can involve helping companies in complying with those policies," Thrippleton-Hunter said.
Federal and state agencies, such as the U.S. Fish and Wildlife Service and National Park Service, provide some of the largest opportunities for employment in this field. Local agencies and private environmental consultancy companies provide good options as well.
With this dynamic, interdisciplinary degree, you have a lot of options to take your career wherever you want it to go. You can help protect and manage our state parks and forests as a park ranger, educate the next generation of environmentalists as a teacher or implement best practices to limit an organization's harmful impact on the environment as an industrial ecologist. Not to mention the opportunities to tackle climate change and other top-of-mind environmental issues of today. The possibilities are truly endless.
The SNHU Career Center is a great place for career support and advice at any time in your career, even after you have graduated. You can get support with resume writing or find connections for local professional organizations. You may find projects or internships, or even prep for interviews. As an SNHU graduate, you will be part of a lifelong alumni network, perfect for networking and making connections.
Is an environmental science degree worth it?
Absolutely! With a degree in environmental science, you can gain the skills needed to preserve and protect our planet and its precious natural resources.
But don't just take our word for it. Amy Hunt '21 will never forget her experience in SNHU's online BS in Environmental Science degree program. "I fulfilled a goal I set for myself by earning my degree. SNHU made this both exciting and successful by having all the tools I needed as an adult learner," said Hunt.
In addition to a strong foundation in the physical and biological sciences, you'll gain many other skills. You'll learn communication skills, gain project management experience, and receive research and analysis training. These skills aren't just valuable to the environmental sciences. They are applicable to so many other careers such as the private sector, nonprofits, in the field, in a lab or in the office.
According to Dr. Kelly Thrippleton-Hunter, technical program facilitator for science at SNHU, "There will always be a workforce need for the protection of the environment and our natural resources." Environmental, conservation and sustainability jobs are so diverse that an environmental science degree opens up many career possibilities for graduates in this field.
And with the U.S. Bureau of Labor Statistics predicting an 5% increase in job growth for the field of environmental science through 2031,1 the future of this career field is truly bright.
What are the 5 major fields of environmental science?
As a truly interdisciplinary field, the environmental science major includes instruction in five key areas:
Biology

is the study of living organisms. Zoology, botany, microbiology and ecology all fall under the biology umbrella.

Earth science is the study of the earth's nonliving systems. It includes geology and paleontology, as well as climatology and hydrology. Everything to do with the physical earth, atmosphere and climate are included in the study of earth science.
Physics is the study of matter and energy. Engineering of any kind is based on the principles of physics.
Chemistry studies chemicals and their interactions with one another. Biochemistry and geochemistry are subsets of this, focusing on the chemistry of living things and the chemistry of rocks, soil and water, respectively.
Social sciences study human beings and how they interact with each other and the environment. Social science majors offered at Southern New Hampshire University include our online sociology degree and anthropology degree online.
Collectively, these fields ensure that you are well-versed in the ways that the earth and all elements of it intersect. You'll study the earth's living and non-living elements, and how all things relating to matter and energy intersect. You can also study how human populations affect and are affected by changes in the environment.
But you won't stop there. "Students with an environmental science major have the chance to combine this core education with engagement in experiential learning opportunities that go beyond the classroom," said Dr. Kelly Thrippleton-Hunter, technical program facilitator for science at SNHU. "This provides them with additional skill sets, opportunities, and knowledge to help each student meet their own unique career goals."
How hard is an environmental science degree?
Studying the environment, climate change and how humans play a major part in the health of our planet is exciting. Protecting the planet is a noble career. To succeed in this major, it helps to feel comfortable with science as a whole. Your study will include the study of geology, chemistry, biology and physics.
Because of the interdisciplinary nature of this degree, you will also learn writing and communication skills. You will also learn math and statistics. This makes a well-rounded education that positions you to do great work in whichever career you ultimately choose.
"Students can tailor their experience by incorporating experiential learning courses, internships and volunteer opportunities into their learning paths," said Dr. Kelly Thrippleton-Hunter, technical program facilitator for science at SNHU. "This makes the learning even more fun while also allowing you to gain desirable skills that fit with your unique career goals," she said.
No matter what area of study you decide to earn your degree in, instructors with real-world experience will be there with you every step of the way. Amy Hunt '21, a graduate of the BS in Environmental Science online degree program, said her instructors, "provided additional resources to aid in my learning of the subject and provided detailed feedback on assignments so that I could improve my understanding of the subject."
Can you get an environmental science degree online?
Yes! An online environmental science degree is a great way to learn about the natural world right where you are. Through online learning, you set the pace. Complete your work when and where it works best for you. Your fieldwork will be right in your community. Through online learning, you can literally be in the field while you learn about environmental issues around the world.
Many students at Southern New Hampshire University are working adults who are already employed in the field but need a degree to advance. Or, they are stay-at-home parents who are looking to enter the workforce. Or maybe they are students who were sidetracked by a variety of circumstances and are coming back to complete an unfinished degree.
"The online platform of this program provides our students with the flexibility they need to earn their degree and, best of all, allows them to make a difference in the world," said Dr. Kelly Thrippleton-Hunter, technical program facilitator for science at SNHU.
Related Articles
From Grace Hopper, an early pioneer in computer programming, to Katherine Johnson's contributions as a space scientist, women have been proving their value to the STEM fields for years and years. While there isn't one straight pathway into STEM, there are some general strategies that will help.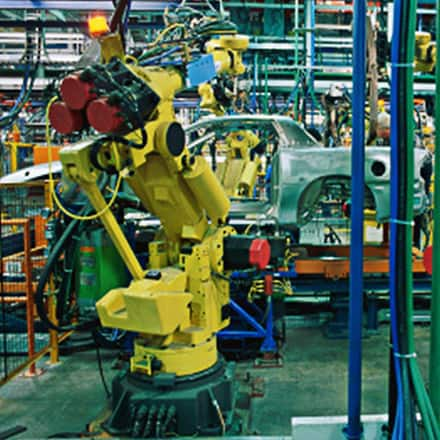 Many technical fields require more than an associate degree to advance to a management position. An online bachelor's in technical management can position you for advancement, allowing you to take courses at your own pace and without interrupting your career.
If you are passionate about math and science, then a career in mechanical engineering may be for you. The mechanical engineering field has many roles, so what you may do will depend on your desired position. These roles include automotive, biomedical and manufacturing engineering, to name a few.
References
Sources & Citations (1, 2)
1Bureau of Labor Statistics, U.S. Department of Labor, Occupational Outlook Handbook, on the internet, at:
https://www.bls.gov/ooh/life-physical-and-social-science/environmental-scientists-and-specialists.htm (viewed Feb. 6, 2023)
Cited projections may not reflect local and/or short-term economic or job conditions and do not guarantee actual job growth.
2According to more than 9,200 SNHU online students in survey responses from the fall of 2019.