BECOME AN SNHU PARTNER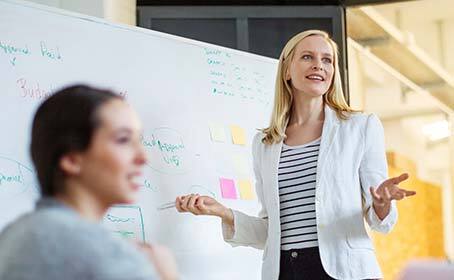 How to Build the L&D Program Your Employees and Company Actually Need
A strong learning and development (L&D) program benefits employers and employees alike, with 86% of millennials saying they'd stay at a company with career training and development opportunities.* This SNHU e-book offers a step-by-step guide to workforce upskilling, with expert advice on planning, metrics and partner selection.
Case studies and insights from best-in-class employers
Aligning your program for strategic results and ROI
Questions to ask prospective education partners
To download this SNHU e-book, simply complete the form on this page.
*Source: Instructure, 2018.