Workforce Partnerships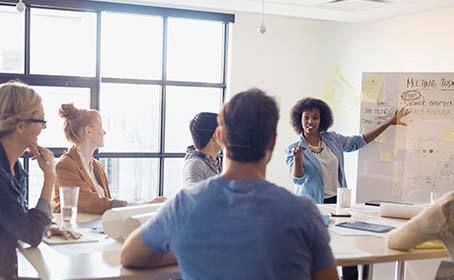 Liberal Arts at the Office: Addressing the New Skills Gap
While 35% of key workforce skills have lost value in the past five years*, soft skills taught by liberal arts educators have gained in importance. This SNHU e-book introduces you to five thought leaders pinpointing the traits that make liberal arts graduates a valued addition to your workforce, through skills such as:
Complex problem solving
Critical thinking and creativity
People management and more
To download this SNHU e-book, simply complete the form on this page.
*Source: "The 10 Skills You Need to Thrive in the Fourth Industrial Revolution," World Economic Forum, 2016.