How Do Online Classes Work?
Online classes offer you the flexibility to complete coursework – which may include readings, discussion posts, quizzes, academic papers and presentations – virtually and when it makes sense for you.
Whether you're considering going back to school to start or to finish a degree, online courses are an appealing option, and you may be wondering how online college classes actually work.
How is Online Different Than Face-to-Face Classes?
You might be familiar with taking a college class in a face-to-face environment in a traditional college setting. The basic premise is still the same online; you'll have a syllabus to introduce you to what the class – or course – is about and the competencies it will cover. You'll also learn what materials are required for the course, the types of assignments to expect, grading information, the assignment schedule and academic policies.
Attending classes on campus may tie you to a traditional semester schedule, limiting opportunities to begin a degree program. Online classes may differ. At Southern New Hampshire University (SNHU), for example, there are 8-week terms for undergraduate classes and 10-week terms for graduate, allowing ample opportunities to enroll throughout the calendar year.
What Will Online Assignments Be Like?
Your assignments will be much like what you might expect or have experienced on campus, except it will be virtual. Rather than an in-class discussion, you'll use online forums for discussion posts and responses. There will be readings and other resource materials, along with quizzes, academic papers, presentations and other assignments pertinent to specific areas of study. A vast array of resource materials is available through a virtual library, and quite often with 24/7 chat assistance.
Will Online Classes Be Flexible?
A big difference is that you won't be attending your online college class at a defined time each week. Instead, you'll have the flexibility to do your schoolwork when it makes sense for you within the framework of the course schedule.
For instance, at SNHU, courses in online degree programs are broken out by week-long modules with due dates clearly defined each week. You may choose to complete all assignments for that week within a two-day period or chip away at work throughout the week. Depending on whether you're a night owl or an early bird, you can find the time of day that's most convenient and productive for you.
What is the Online College Community Like?
And while the work will be done from wherever you are, you're not alone if you choose a school that has supports in place to help you succeed. Online students at SNHU work with an admission counselor to ensure the degree program they choose is the right fit. Upon enrollment, an academic advisor is assigned to provide support throughout each course, and assist with scheduling, resource advice and lend a hand whenever needed. Adjunct instructors are available throughout each course to clarify information, answer questions and facilitate learning.
If you'd like to get involved with extracurriculars, there's an online portal where you can connect with other students, join clubs and participate in activities. There are also career advisors ready to assist and an alumni network of more than 130k graduates to offer career insights, create strong connections and help you build your personal brand.
While these supports may not be in place at every school you consider, it's important to focus on what is meaningful for you – and ensure you select a degree program at a university that has what you need and want.
How Many Classes Do You Take in College?
How many classes you take depends mostly on you: whether you've already taken courses or not, how much time you can commit to school and which degree you hope to earn.
This question is often addressed by how many credits it takes to graduate from college, and the answer depends on your program:
If this isn't your first time attending college, you may be able to transfer credits to your new program, altering your timeline and cost to completion. SNHU, for example, accepts up to 90 credits from previous coursework. You may also be able to finish faster with prior learning credits obtained through certain certifications, trainings and military education.
Part-time or Full-time Student: How Many Classes is Full Time?
Two online classes per term is considered full time at SNHU. If you're hoping to maximize the number of courses you take each term to move faster to your degree, you may be surprised by how manageable two courses can be.
This may be variable at other schools, so it's important to ask this question upfront and understand what constitutes full and part-time.
Are Online Classes Easier?
The best online classes have academic rigor and knowledgeable faculty with expertise in their fields. That winning combination, along with supportive resources and staff, creates a learning environment comparable to what you'd expect in a face-to-face class setting.
Some classes may feel easier than others for you based on your level of interest, willingness to put in the work and comfort level with what's required of you in a particular course. If writing is something you absolutely love and a class is writing-intensive, that course may be one you'll feel really comfortable in. If a course seems like it may be challenging, it's important to consider what resources are available to assist you in the areas you feel you need additional help.
Knowing what supports are in place for you as a student can turn what might have been a difficult experience into a course you may thrive in.
Success Tips for Online Classes
To do well, it's important to assess the time you have available for coursework and plan accordingly, leaving yourself some flexibility to pivot as needed if challenges in other areas of your life come your way. Schoolwork may be something entirely new for you, and you could be uncertain about how to maximize your success in a course.
Here are two tips to help:
Time management is essential for your success – and there are strategies and tips that can help you tremendously, including prepping well for a project, prioritizing tasks and developing a schedule and sticking to it.
Practicing good study habits is another way to boost your learning. Think about how you learn; how you best engage with new information and what sticks and what doesn't. Be sure to put yourself in an environment where you can best focus and retain information. Ensuring you have ample time to complete your assignments is equally as important. You'll have a hard time focusing if you're short on time and feeling stressed – and when you allow yourself the time you need, you'll have an opportunity to reach out for help should you get stuck on any part of an assignment.
While your experiences or concerns may feel uniquely personal, rest assured that others have been where you are now and had the same desire to earn their degree. See what some in the SNHU community had to say about tips for college success. No matter where you're planning to continue your education, the basic ingredients for academic success are the same.
Are you ready to get your degree?
Pamme Boutselis is an adjunct, writer and senior content director in higher education. Connect with her on LinkedIn.
Explore more content like this article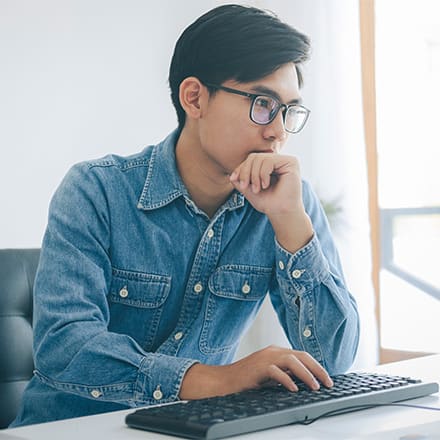 October 15, 2021
Generally taking only two years to complete, an associate degree provides foundational academic knowledge and technical expertise for a variety of career fields without the time and financial investment of a four-year degree.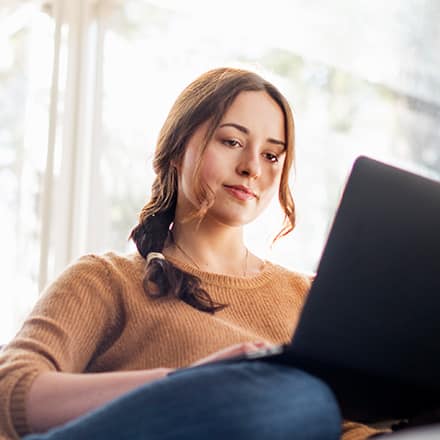 October 13, 2021
Choosing the right MA degree is a matter of your current accomplishments – academic and professional – and your goals for the future. Which MA degree is right for you will depend on your current career and where you want to go from here.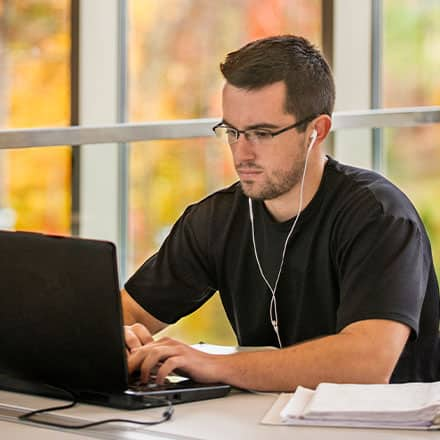 October 12, 2021
There's a clear benefit to getting an associate degree. Workers with an associate degree had median weekly earnings of $862, $132 more than people with a high school diploma alone, according to BLS.