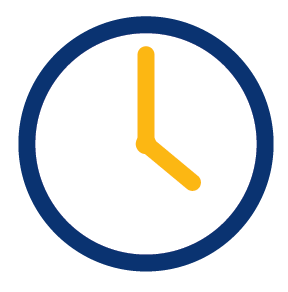 Register By:

January 06
Classes Start:

January 08
Gain medical coding and billing skills and college credits in just 8 weeks
$990 course cost ($330/credit)
Upskill and earn college credits
100% online, no set class times
Course only 8 weeks long
No application fee
No SAT/ACT scores required
HIM 215 - Coding and Classification Systems Course Overview
Whether you're looking to upskill for your career or get a jumpstart on your degree, SNHU's Coding and Classification Systems course can give you the skills you need to move forward.
If you're already a healthcare professional, or looking to break into the field, the study of Health Information Management is all about building the skills you need to create and maintain a central hub for all patient data in a healthcare setting—from the lab, to surgery, insurance, registries and more. To do that effectively, you'll need to understand clinical coding and classifications, which groups aspects of patient information and characteristics into categories based on established criteria, logic and conventions. These categories can then be used for a range of activities that help drive the delivery of health services.
In SNHU's Coding and Classifications course, you'll learn about some of the central technologies, terminologies, and systems at the core of quality Health Information Management. The course is part of SNHU's CAHIIM-accredited BS in Health Information Management program, which means the course and the skills you learn are aligned to relevant, career-focused standards—and can help prepare you for real-world success.
In this course, you'll learn how to:
Identify the main terms within a patient health record for determining valid coding
Differentiate between different coding classification systems for ensuring effective recording of patient health information
Explain the process and results of validating correct code through the effective use of electronic healthcare resources
Apply accurate healthcare guidelines in making determinations of coding assignments
SNHU's Coding and Classification Systems course is a fast, affordable way to earn college credits and prepare yourself to advance in the healthcare industry. Ready to get started? Talk to an admission counselor today.
Expanding access to quality higher education means removing the barriers that may stand between you and your education. That's why we make signing up for individual courses simple.
Get started by talking to an admission counselor
Take up to 10 courses without enrolling in a degree program
High school diploma or GED required*
*If you are currently a high school student who hasn't graduated yet, you can still take individual courses at SNHU. Please reach out to an admission counselor for documents and forms that may be required.
If you choose to enroll in a degree program in the future, we're here to help with additional forms, transcripts and other materials that may be necessary. For degree programs, acceptance decisions are made on a rolling basis throughout the year for our 6 (8-week) undergraduate terms.
Curriculum
Throughout the 8-week course, students learn a wide range of clinical coding and classification systems relating to patient information and characteristics, disease and symptom classification, products and supplies, procedural terminology and more.
Key areas of study include:
Coding Classification Systems: Sometimes called health classifications, Coding Classification Systems group aspects of patient information and characteristics into categories based on established criteria, logic and conventions.
The ICD-10: Used for medical claim reporting in healthcare settings, The International Classification of Diseases, 10th Revision, Clinical Modification — is a system of diagnosis codes representing conditions and diseases, related health problems, abnormal findings, signs and symptoms, injuries, and external causes of injuries and diseases.
HCPCS II: Level II of the HCPCS is a standardized coding system used primarily to identify products, supplies, and services such as ambulance services and durable medical equipment, prosthetics, orthotics, and supplies when used outside a physician's office.
CPT and Evaluation Management: Current Procedural Terminology (CPT) is a medical code set that is used to report medical, surgical, and diagnostic procedures and services to physicians, health insurance companies and accreditation organizations for medical billing.
Modifiers and Terminologies - These supplement the information or adjust care descriptions to provide extra details concerning a procedure or service provided by a physician for more clarity and preciseness.
Where Can a Single Course Take You?
There are lots of advantages to taking a single course. Whether you want to grow in your current career, prepare yourself for a new one, or get one step closer to a college degree, an individual course is a great way to get started.
Upskill for Your Career
SNHU courses focus on real-world, career-focused skills that you can use immediately in the workplace, or to help prepare you to advance in the field.
Earn College Credits
Course credits may be transferred to a degree program at SNHU or another university, depending on your university's transfer policy.
Finish in Just 8 Weeks
Not only is a single course low-commitment, but it's a fast way to gain skills, college credits, and explore what it's like to take courses at SNHU.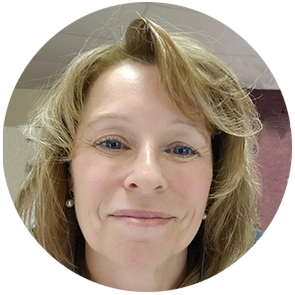 More than your typical medical coding course
"In many typical medical coding courses, students are taught the basics and guidelines, but are not taught how to interpret and analyze the data in a medical record. This course puts the two together, offering the foundational coding guidelines plus real-life cases and applications."
— Donna Leone, Adjunct Healthcare Information Technology
Minimum Hardware Requirements
| Component Type | PC (Windows OS) | Apple (Mac OS) |
| --- | --- | --- |
| Operating System | Currently supported operating system from Microsoft. | Currently supported operating system from Apple. |
| Memory (RAM) | 8GB or higher | 8GB or higher |
| Hard Drive | 100GB or higher | 100GB or higher |
| Antivirus Software | Required for campus students. Strongly recommended for online students. | Required for campus students. Strongly recommended for online students. |
| SNHU Purchase Programs | | |
| Internet/ Bandwidth | 5 Mbps Download, 1 Mbps Upload and less than 100 ms Latency | 5 Mbps Download, 1 Mbps Upload and less than 100 ms Latency |
Notes:
Laptop or desktop?  Whichever you choose depends on your personal preference and work style, though laptops tend to offer more flexibility.
Note:  Chromebooks (Chrome OS) and iPads (iOS) do not meet the minimum requirements for coursework at SNHU. These offer limited functionality and do not work with some course technologies. They are not acceptable as the only device you use for coursework. While these devices are convenient and may be used for some course functions, they cannot be your primary device. SNHU does, however, have an affordable laptop option that it recommends: Dell Latitude 3301 with Windows 10.
Office 365 Pro Plus is available free of charge to all SNHU students and faculty. The Office suite will remain free while you are a student at SNHU. Upon graduation you may convert to a paid subscription if you wish. Terms subject to change at Microsoft's discretion. Review system requirements for Microsoft 365 plans for business, education and government.
Antivirus software: Check with your ISP as they may offer antivirus software free of charge to subscribers.
Tuition & Fees
Tuition rates for SNHU's online courses are among the lowest in the nation.
| Non-Degree Seeking Coursework Only | Course Cost | Credits Earned |
| --- | --- | --- |
| Online Undergraduate | $990 ($330/credit) | 3 |
Tuition Rates are subject to change and are reviewed annually.
Please note: Books and materials are not included in the above costs. Federal Financial Aid is not available, but you can use employer tuition benefits or tuition reimbursement if available to you. Contact your employer benefits manager to see if you have funds available, or talk to our admission team to learn about payment options.
Frequently Asked Questions
What is the best online medical billing and coding course?
The best online medical billing and coding program is one that fits your needs. Time, cost, and quality are all important to our learners as well as other factors such as flexibility and our online format. That's why tens of thousands of students—and over 100K graduates—have chosen SNHU to further their futures.
Can you learn medical billing and coding on your own?
With the wealth of information available and accessible online today, you can learn lots of things on your own. But without qualified, industry-experienced instructors to guide you, you may only be able to scratch the surface of a particular area of study, and may miss important (but hard to uncover) details. Especially in an area like healthcare, it's important to ensure you're getting the best education possible to ensure the safety and health of the patients you serve. Plus, any university courses you complete may be a great addition to your resume, demonstrating to employers that you have competency in this area.
Is medical billing and coding online hard?
Of course, different subjects may be more or less hard for different students. But at SNHU, we've learned that everything gets easier when you have an accessible online leaning platform, an expert instructor, and all the tools and materials you need to succeed.
How do I become a medical coder with no experience?
Taking an online medical coding course—like SNHU's Coding and Classification Systems—is a great start. You'll learn many industry standards and be taught by expert faculty with real-world experience. That way, you can gain many of the skills you need, and be able to demonstrate to future employers that you've taken the time to learn and gain valuable experience. Plus, you'll earn college credits toward a full degree in Health Information Management at SNHU, which could make you even more marketable in the field.
How hard is the medical coding exam?
That all depends on how prepared you are. While there are many factors that go into how prepared you are for an exam, taking courses in the subject that you will be tested on, taught by industry experts, can help to prepare you and make you more comfortable for any exam you may need to take. At SNHU, our mission to is help you prepare for whatever comes next. Talk to an admission counselor for more information on what courses may be the best to help you prepare for your future.
Is medical coding stressful?
There are lots factors that contribute to whether something is stressful—from the environment you're working in, to the work itself, to your own personal tolerance for stress. One way you may be able to feel more in control and less stressed about any topic is to have deep knowledge about it. That's why our Coding and Classification Systems course can be a great asset to any professional looking to work in the medical coding field. With key skills and knowledge in the subject area of medical coding, you'll be able to feel more prepared.
How do you land your first medical coding job?
The job market can be competitive in the healthcare industry. And there are a lot of factors that can play into your ability to get a job in the field you want—like the amount of competition, your experience and skills in the field, your resume, and how your interview goes. So, by taking a course (or earning a full degree in, for example, Health Information Management), you could help to set yourself apart from the competition, and demonstrate to potential employers that you have the skills necessary to get the job done.
Can I learn medical coding in 3 months?
When it comes to medical coding, there can be a lot to learn depending on your level of experience. If you have absolutely no background in medical coding and billing, it typically takes longer than 3 months to become proficient and able to work in a professional setting. However, if you have some experience, you may be able to become proficient faster than typical. For example, you may already work in the healthcare industry, or your organization may be willing to give you on the job training to get you up to speed faster.
No matter where you're starting out or where your level of experience is, taking SNHU's 8-week online course in Coding and Classification Systems is a great start. You'll learn about some of the central technologies, terminologies, and systems at the core of quality Health Information Management from an accredited institution with a long history of student success.
Related Articles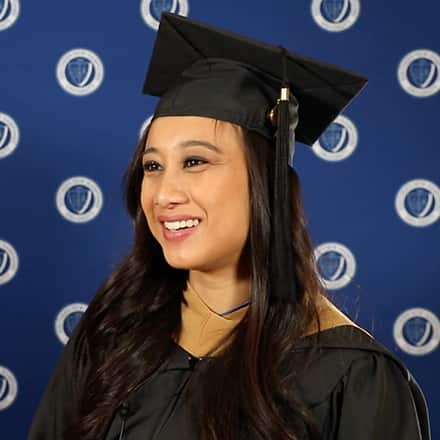 When Melanie Martinez '23MBA earned her Master's of Business Administration (MBA), she had a particular career path in mind. That's why she chose a concentration in music business. Thanks to her degree, now she's volunteering at a music company in Chicago and planning to move on up on the ranks.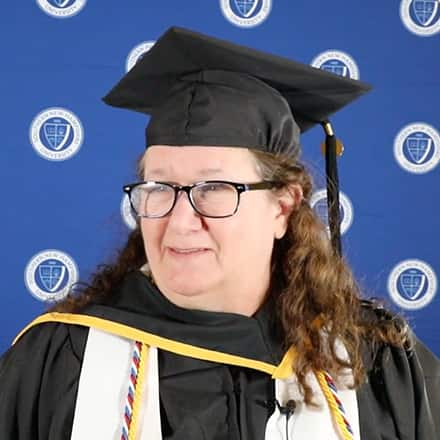 Pamela Judd earned an associate degree in business administration from SNHU while balancing work, kids — and 15 grandchildren. As the first person in her family to graduate with a college degree, she's hoping to serve as an inspiration to her family.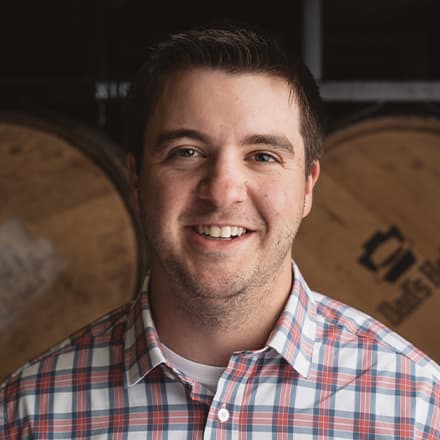 Stephen Hearn wanted more than his bachelor's degree. He wanted to become a Certified Public Accountant, so he looked for a "reputable" business school and found SNHU's master's in accounting program.