What is Medical Billing and Coding?
The healthcare industry continues to create an explosion of jobs in the United States with a recent report from the U.S. Bureau of Labor Statistics (BLS) is predicting an additional 1.9 million jobs – a growth rate of 14% – through 2028. While many of those positions are for doctors, nurses and dental hygienists, it also includes medical billing and coding professionals.
Medical records and health information technicians are expected to make up about 215,000 of those new positions, a growth rate of 11%, according to BLS, thanks in part to an aging population that requires more services and generates more health data.
With millions more Americans seeking out coverage, the need for employees continues to grow. Hospitals, doctors' offices and outpatient centers are just some of the organizations and providers driving the demand. As the country's baby boomers continue to age and require more services, now is truly the time to land a position in the healthcare field.
One area of need within healthcare is that of medical billers and coders. If you're not familiar with the position, read on to find out exactly what is medical billing and coding, if it's a good fit for you and what earning a bachelor's degree can do for your career.
What to Know About Medical Billing and Coding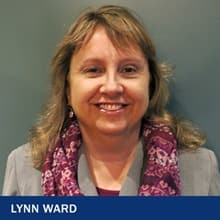 Medical billing and coding is essential in healthcare, according to Lynn Ward, associate dean of health information management at Southern New Hampshire University. These health information technicians must integrate themselves with both the software and their team as organizations seek to streamline their operations.
So what exactly do medical billers and coders do? They handle the billing and insurance details in healthcare organizations and at billing companies. They may also manage financial and electronic health records (EHRs) for their group. Their role is essential because it provides patient-facing professionals the information they need to improve quality of care, as well as providers with what they need to decrease the number of billing errors and improve care coordination in an industry that demands it.
The demand for highly educated professionals will be even more critical, as these individuals will take on management and leadership roles, creating decentralized teams that support units within large healthcare settings such as hospitals, and making recommendations that support the technology, security and compliance needs of an organization. With a bachelor's degree, you'll be well qualified to be at the helm of these departments.
According to BLS, coders and billers may also:
Look over patient information for pre-existing conditions
Assign diagnoses and procedure codes for patient care, health statistics and billing purposes
Work as a go-between with the health clinician and billing offices
Medical billing and coding is a skill that's necessary in almost every health setting. In addition to the hospitals, doctors' offices and outpatient centers previously mentioned, these jobs can be found at long-term care facilities, ambulatory care facilities, insurance companies, pharmaceutical companies, medical manufacturers, behavioral health organizations, governmental healthcare agencies and healthcare-related organizations.
In other words, coders and billers can be found everywhere. And with a bachelor's degree in this field, so can plenty of opportunities for HIM managers.
What Education is Necessary for Medical Billing and Coding?
What is medical billing and coding in terms of the education needed for this type of career? In many instances, a certificate in billing and coding may get your foot in the door for an entry-level position. However, when it comes to the growth in healthcare, the educational edge – like a bachelor's degree – may help you get ahead and prepare you to take on additional responsibilities.
"The BS in Health Information Management program is a good fit for a student interested in this career path, especially for someone who would like to work in management of an HIM department," Ward said.
A health information management degree program teaches the technology, terminology and professional skills required for an HIM career, especially in advanced roles. You can learn to:
Apply health data structure, standards and regulations to manage clinical classification systems and reimbursement
Analyze the uses, risks and management of health statistics and biomedical research data and support performance improvement programs
Interpret and apply current laws regulations, policies and healthcare ethics as they relate to decision-making in healthcare delivery and systems
Implement and manage hardware and software technologies to ensure effective data collection, storage, analysis and reporting of information
Evaluate information system applications for their capacity to meet the needs of healthcare organizations
Use current management principles to propose solutions and develop project management plans that solve organizational challenges
The courses that make up the HIM program create a well-rounded degree – and a skilled, capable graduate. Aside from the coding courses, you can learn more about healthcare management, project management, human resources, data analytics, computer platform technologies, pathophysiology and pharmacology, and the ethics and legal aspects of HIM. In a medical billing or coding career, this knowledge will complement your training, giving you an edge in your current position, providing a holistic view of your role in the healthcare industry and setting you up for success for other possible HIM careers down the road.
Those who seek to take their training further can explore master's programs, such as an MS in Health Information Management or an MBA in Healthcare Management that can offer you the level of advancement or salary bump you're looking for.
What is Medical Billing and Coding's Job Outlook?
Similar to the rest of the healthcare industry, job growth for medical billing and coding specialists looks good. According to the U.S. Bureau of Labor Statistics, positions for health information technicians will grow by 11% through 2028 – faster than the average for all occupations.
"As baby boomers age and require more medical services, we'll need more health information technicians to manage all of their data," Ward said. "This increase in demand – combined with the number of insured citizens on the rise – will mean more reimbursement claims from insurance companies. The industry will need more trained HIM staff to stay organized."
Deidre Ashe '18G is a copywriter in higher education. Connect with her on LinkedIn.
Explore more content like this article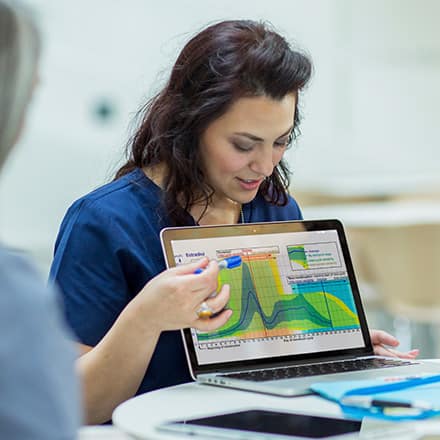 October 22, 2021
A Master of Public Health (MPH) opens the door to myriad career paths that offer you the opportunity to have a significant impact on individuals and on entire communities – even on a global level, and on future generations.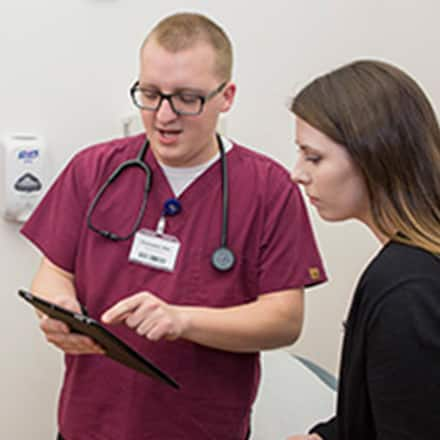 October 14, 2021
So many career paths can leave new and seasoned nurses alike wondering which specialty is right for them. To help, we've compiled a list of the 16 types of nurses employers are looking to hire, including information on salary, growth potential and required nursing degrees.
October 05, 2021
Both the nursing profession and some employers are calling on registered nurses (RNs) to obtain a Bachelor of Science in Nursing (BSN) to improve safety and help prepare for future healthcare challenges.