Communications & Media Arts Faculty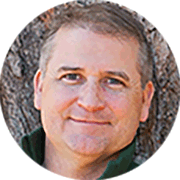 Kenneth Nivison
Interim Dean for School of Arts and Sciences
Dr. Kenneth Nivison is the Interim Dean for School of Arts and Sciences. Prior to joining the SNHU faculty, he held teaching appointments at DeSales University, the University of Northern Colorado, and Saint Anselm College.

He holds an A.B. in Politics from Saint Anselm College and an M.A. and Ph.D. (with distinction) in history from The Catholic University of America. Trained as a specialist in 18th and 19th century American history, he teaches a wide range of courses at SNHU, including American Environmental History, The Civil War and Reconstruction, Colonial New England, The Civil Rights Movement, American Slavery, World War II, and The Common Good, to name a few.

His research interests focus on the interplay of politics, culture and society from the era of the American Revolution through the American Civil War. His current research project blends environmental, economic, and political history in an examination of climate, geography, and social development in New Hampshire in the first decades of the 19th Century, centered on the famed "Year Without a Summer" of 1816. He has published several articles, essays, and reviews, including articles in the History of Education Quarterly and Diplomacy and Statecraft. He is also the author of book chapters in Jon L. Wakelyn, ed., Leaders of the American Civil War and in Clayton Jewett, ed., The Battlefield and Beyond. He has served SNHU in a number of positions, including History Program Coordinator and President of the Faculty Senate. He currently serves as a Trustee of the Manchester Historic Association.
E-mail: k.nivison@snhu.edu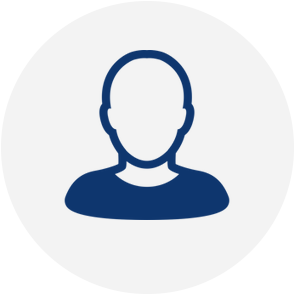 Shawn Maureen Powers EdD
Associate Dean
Dr. Shawn Maureen Powers joined Southern New Hampshire University in 2011, transitioning to a leadership role within the School of Arts & Sciences in 2014. Prior to joining academia and teaching humanities courses full time, she spent over two decades in the arts. She was an actress in New York City, and locally, she worked with the Currier Gallery of Art in Manchester, the Capitol Center for the Arts in Concord and Merrimack Repertory Theatre in Lowell, Mass.
Dr. Powers earned her EdD in Learning, Leadership and Community from Plymouth State University. She also received her MA in Arts Administration from Columbia University Teachers College and a BFA in Drama from New York University's Tisch School of the Arts.

Tracy Dow
Dept. Chair, Associate Professor
A lecturer of graphic design, Tracy Dow joined SNHU in 2008. Dow's courses taught include Design and Color Theory, Typography, Graphics and Layout Print Media, Advanced Digital Design, and Desktop Publishing. Dow is also the creative director and owner of Mosaic Communications where she provides freelance art direction and graphic design services to a variety of clients from high-tech, manufacturing and financial to start-ups and nonprofits.
Dow received her Bachelor of Arts in Commercial Art from Notre Dame College, and her Master of Business Administration from Plymouth State University.
At SNHU, Dow prepares the annual student exhibition, Typographica, is the advisor to the Media and Design Club, advisor to the Family Fun Night Organization, and serves on the Game Design Search Committee.
Dow has served on the New Hampshire Creative Club Steering Committee since 1994.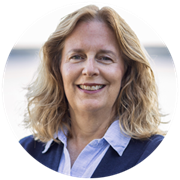 Andrea Bard
Associate Professor
Andrea Bard has been an employee of SNHU since 1999. Bard served as a visiting professor and received SNHU's Outstanding Teacher of the Year Award in 2007. She is an assistant professor in communication, media arts and technology. Bard also serves as coordinator for the communication major.
Bard received her Bachelor of Science in Speech Communication from Northern Michigan University in 1986 and her Master of Arts in Business & Organizational Leadership from Emerson College in 1987. Before being hired as an adjunct professor at SNHU, Bard held administrative positions including director of admission at Castle College and director of corporate relations at Franklin Pierce University.
In the community, Bard has served as director of the Greater Salem Chamber of Commerce as well as chair of the Greater Salem Chamber of Commerce Business & Education Collaborative. She also develops and presents training programs and workshops on professional presentations, organizational communication, interviewing skills, and job search techniques. Clients include Globe Manufacturing, Nackey Loeb School of Communications, New Hampshire Networkers Group, and the Upper Valley Human Resources Association. She is also certified in Professional Business Etiquette through the Etiquette Institute.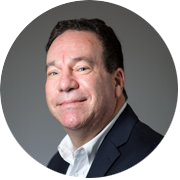 Jon Boroshok
Lecturer
In 2011, Jon Boroshok joined SNHU as a full-time communications lecturer. Boroshok previously served as an adjunct instructor of marketing communications and public relations courses at Emerson College in Boston and Bentley University in Waltham, MA while continuing his 20-year career as a full-time public relations practitioner. At Bentley, he received the Curricular Service-Learning Faculty Award for 2009.
Boroshok received his Bachelor of Science in Communications from Emerson College and his Master in Business Administration in Marketing from Northeastern University.
Boroshok is also a journalist and freelance writer. He has written articles about the Olympics from a business perspective, including an article about sponsorship and athlete funding in a global economy, that were published in Newsweek and The Christian Science Monitor. Other articles and columns have appeared in The Boston Globe, Los Angeles Times, HSMAI Marketing Review, Crain Communications, SearchSecurity.com, TechLiving Magazine, ZDNet, CMP Publications, Mass High Tech, TechTarget, DM News, PRWeek, and more. His peer reviewed public relations tutorial appeared in The Journal of Hospitality & Leisure Marketing.
Boroshok has been listed as one of the ''Top Marketing Professors'' by Social Media Marketing Magazine each month from December 2010 through May 2012.

Edward Brillant
Instructor
Edward Brillant joined SNHU in 2012 as an instructor in the Game Development program, where his courses include creating game assets, building game environments, character animation, creature design, concept art and game interface design.
Brillant served more than 14 years in the 3D industry, most recently as Art Director at Seven45 Studios in Boston. He has nine published games, including iPhone, iPad, PC, Xbox 360, and PS3 games and has also worked on children's television shows (lead animator for ''A Very Wompkee Christmas,'' seen on ABC and PBS).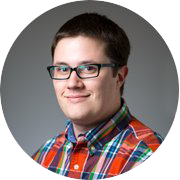 David A. Carrigg
Game Programmer/Instructor
A Game Programmer and Instructor in the Communications department at SNHU, David Carrigg brings with him years of game design experience. Carrigg holds a number of game programming roles, including Lead Programmer at Robot Loves Kitty right here in Manchester, NH.
Games in Carrigg's professional portfolio include both PC games such as Job Simulator and Upsilon Circuit and multi-platform releases like Snapshot. During his time at Cheyenne Mountain Entertainment in Mesa, AZ, Carrigg also served as the Lead Gameplay Engineer for Stargate Worlds, which was to be an MMORPG based on the long-running Stargate science fiction franchise.
Carrigg earned his B.S. in Computer Science from Clarkson University in Potsdam, NY, and his undergraduate thesis concentrated on Creativity in Video Games.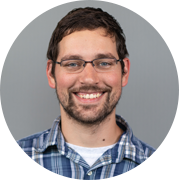 Jonathan Dearborn
Instructor, Game Programming
Jonathan Dearborn has been with SNHU in the area of game programming since 2015, creating and teaching courses such as Physics for Games and Scripting in C# using United3D. Prior to his time at SNHU, Dearborn was a high school physics teacher for Sanborn Regional High School, as well as a graduate teaching assistant in physics at the University of New Hampshire.
Dearborn's professional experience outside of teaching includes time spent with multiple video game developers, including DinoMage Games/Tricky Fast Studios, Disruptor Beam, and Muzzy Lane Software. Dearborn has worked on games including Star Trek Timelines and The Walking Dead: March to War and has released multiple apps across a range of platforms such as Google Play, iTunes, and the Amazon Appstore.
Dearborn holds a B.A. in Physics with a minor in Math from the State University of New York at Potsdam, as well as a Master of Science in Physics from the University of New Hampshire.

David Humphreys
Assistant Professor of Communication
David Humphreys joined SNHU in 2015 as an Instructor of Communication. Prior to SNHU, Humphreys taught at Emerson College. Courses taught include Foundations in Visual Media Art Production, Intermediate Film Production, and Digital Media Production. Humphreys is also a freelance video producer, editor, and web designer whose clients include Amp Agency, Boston Children's Hospital, and Northeastern University.
Humphreys received his Bachelor of Arts in Journalism and Bachelor of Arts in Communication from University of Massachusetts at Amherst and his Master of Fine Arts in Media Art from Emerson College.
Selected filmography includes Dying of the Light (2015), Cinematographer/Camera Operator, Donald Ross: Discovering the Legend (2014), Editor/Title Design, and Blazing the Trail: The O'Kalems in Ireland (2013), Motion Graphics/Animation.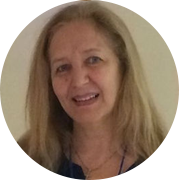 Marlyn Tadros Ph.D.
Associate Professor
After nearly two decades with the New England Institute of Art in Brookline, MA, Dr. Marlyn Tadros joins Southern New Hampshire University's Communications and Media Arts department as an associate professor. Dr. Tadros is the author of numerous books and research papers, including "A Social Media Approach to Higher Education," and has served as a panelist and keynote speaker at many conferences on the internet, new technologies, censorship, and human rights issues.
Dr. Tadros earned her Ph.D. in Comparative English and American Literature from Cairo University in Cairo, Egypt, in 1997. She also possesses a Client/Server Certificate, earned from Clark University in Cambridge, MA, in 2000.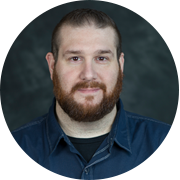 Louis Tammaro
Instructor of Game Art
Louis Tammaro has enjoyed a successful career in the video game industry, working for companies including Tilted Mill Entertainment, Seven45 Studios, and Turbine/WB Games. He has worked on a number of titles, including Lord of the Rings Online, Infinite Crisis, Hinterland, SimCity Societies, and Caesar IV. He also contributed to the book Exploring Digital Cinematography.
Tammaro earned a Bachelor of Fine Arts degree in Illustration from Montserrat College of Art. He has a working knowledge of a wide range of game engines, including Unreal Engine 3, Unity, Vision 7, and Torque Engine Advanced. Currently an Instructor, Tammaro has also served as a lecturer of game art at SNHU.

Harry Umen
Professor
Harry Umen, an associate professor of communications at SNHU since 2002, helped pioneer digital design in the 1980s when he established one of the first academic desktop publishing programs in New England. In Umen's classes, students learn to use digital technology to translate their creative impulses into still images, animation, layouts and other commercially viable products.
Umen received his Bachelor of Fine Arts from Temple University and his Master of Fine Arts from Indiana University.
Umen has done numerous exhibitions including ''Harry Umen, New Work,'' McIninch Gallery, Southern New Hampshire University, Manchester, NH, 2004 and ''Digital Creative Artists,'' Vutek, Inc., Corporate Headquarters, Meredith, NH, 2005.
Recent design awards and recognition include 2003 Best New Hampshire Education Website, NH.Com; 2003 Case Award, New York, NY, for Excellence in Magazine Design; Intellectual Property Bulletin, Pierce Law Center, Concord, NH.
Umen's work has been reviewed in publications such as Art New England, and TCI (Theatre Craft International). Read about Umen's experience in the in the Moda-Couture Olympiad Circus Fashion Show.